As the sunsets for one last time this year, I can't help but feel a little emotional.
2015 has been one helluva ride – I've been challenged in ways that change you, make you a sparklier, stronger, more accepting and humble person…and I'm whole-heartedly grateful for that.
You know, this year's challenges made me think of a game we played with our neighbourhood friends when we were little – "We're going on a bear hunt!"
Basically, our friends Mum would read the rhyme to us, while we repeated it back to her and acted out the part of the little adventures on a big journey to find a bear. There would be obstacle to overcome like long grass, a flowing river, mud, big dark forest, a snow storm.
With each obstacle the rhyme would say:
"We can't go over it, we can't go under it, we have to go through it!"
We'd pretend to pull each other out of the mud, wipe the long grass away from our face, grip each others hands through the dark forest, until we got to the other side, giggling and hyped up ready to tackle the next obstacle.
For approximately 27 years, this fun little game has not entered my head…until just now.
With each of the obstacles and challenges that 2015 threw in my direction, there was no way over it or under it.
All I could do was put on my big girl pants, apply a swipe of bright pink lippy (cos I wanted to look cute in my big girl pants), take a deep breath and trust the journey.
There was only one way to the other side…through it!
Here's is my 2015 highlights reel
…the good, the bad, the utterly devastating, the times my body danced with excitement and heart exploded with so much love.

Mirror Mirror on the wall, makeover my morning once and for all!
[left]In February this year, my free Mirror Mirror morning makeover eBook and 5-day Instagram challenge, was brought into this chaotic world to help frazzled women infuse a little more self-love, style and confidence, into your morning rituals.
Then in May, I turned-up the morning makeover volume with 9 gorgeous hostesses who I'm so incredibly grateful for their loving supporting, cheers of encouragement and friendship. I love you all to pieces!
The Mirror Mirror morning makeover 5-day challenge will be back really soon…even sparklier than before. Stay tuned for details![/left]
[right]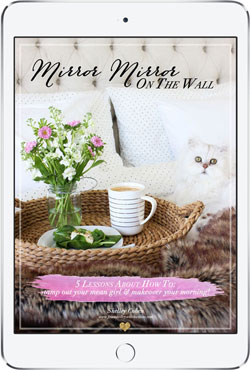 You can download your eBook HERE!
[/right]
Goodbye sweet, sweet boy.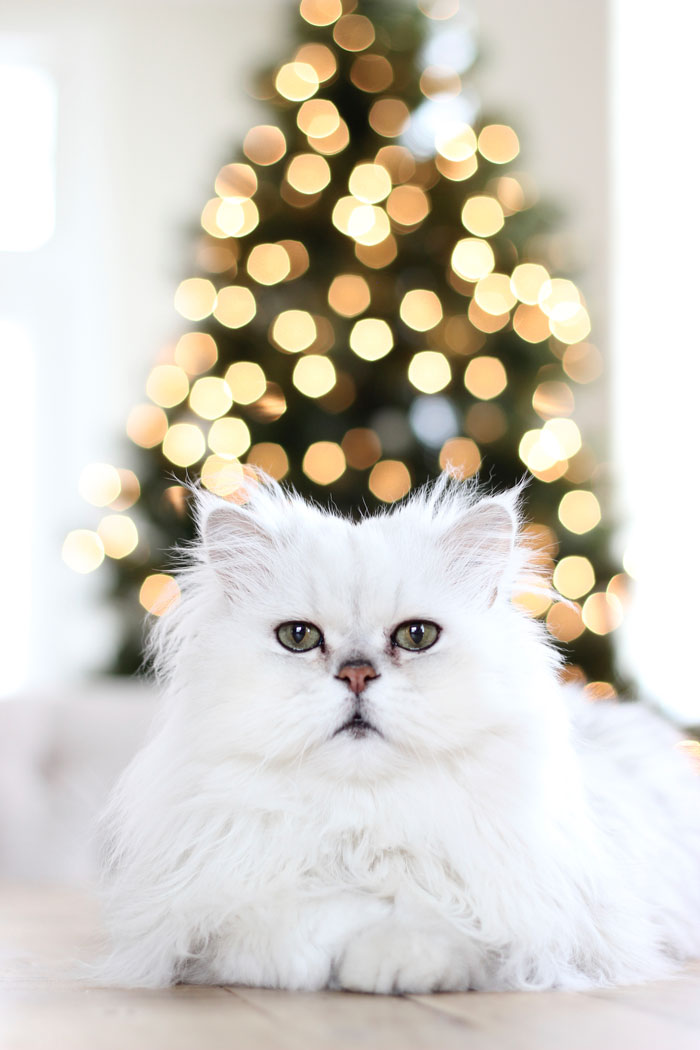 This year I had to make the biggest and heaviest decision of my life – far bigger than accepting someone's hand in marriage, far bigger than moving to the other side of the world, far bigger than deciding to quit a job I adored.
This year I had to make the painful decision to say goodbye to the sweetest, cutest, furriest, most loving little guy I've ever known, my Winnie. (Writing this still brings a lump to my throat and tears to my eyes.)
For those of you who are new here, Winnie was my totally adorable kitty cat that had me wrapped around his fluffy tail for almost 12 amazing years.
He made the big move from Australian to the U.S. 2 years ago and took over ruling the house and all our new friends hearts…just as he had with mine years earlier.
He was truly a special little guy that will forever remain in my heat – I miss you to pieces little guy.
You can read more about this here: https://shelleyelizabethdesigns.com/why-i-feel-like-a-fraud/
My business wakeup call.

If you're afraid to face your deepest darkest, most private fears…then do not become an entrepreneur! Seriously.
Contrary to popular belief, there's no sleeping in late, working from the couch in your pyjamas or posting an article expecting hundreds of thousands to instantly love it and share it with all their friends, because it's your most brilliant work. Well at least, those things aren't part of my story – more on this at another time.
It took attending a freakin' amazing business conference in Dallas during May to recognize that I was subconsciously hiding in my business: behind the glow of my computer screen and pretty Instagram pictures.
Having worked through my own body image issues and now teaching women to live a more confident, self-loving and stylish life…at any size, I was shocked to realize my business had evoked fears of truly being seen for who I really was…or should I say, who I am.
So I called myself out in THIS video…and it was TRULY liberating!
911 Wedding Emergency!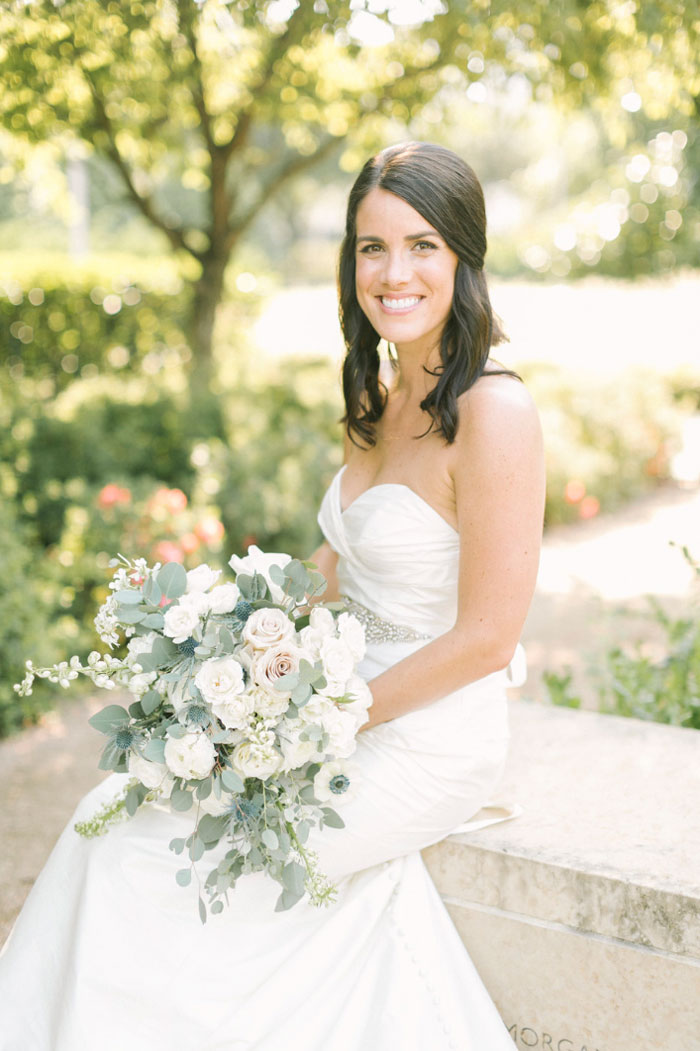 Now this was a huge achievement – planning a full wedding that was more than worthy of being featured in White Magazine or Style Me Pretty…in two months!
When sweet FSWL reader (and now dear friend), Lauren, contacted me in urgent need of some wedding planning/ styling help, I downed all tools, cleared my schedule, dust of my wedding planner skills (this was my job quite a few years ago) and stretch my body in preparation for one of the biggest jobs of my life…creating Lauren's dream wedding day!
I'm so grateful to Lauren for trusting me with one of the biggest moments of her life and for meeting two other incredibly creative and gorgeous women – I could never have pulled off this achievement on my own: Alicia Pyne from Alicia Pyne Photography and Maria Maxit from Maxit Flower Design
Congratulations Lauren & Scott!
Bitten by the travel bug.

I love getting lost in a new country, experiencing a different culture, and meeting new people – that's exactly what Mr FSWL and I did for 3-weeks this past September.
London, Brighton, Oxford, Windsor, Paris, Bordeaux, Camiran and sweet, sweet Santorini! We finally took our original honeymoon trip. It was truly magical.
Best of all, I'm so grateful for the opportunity to catch-up with one of my dearest girlfriends from home…and my maid-of-honor, Marnie (I miss you, babe!)
You can read more about our European adventure HERE, HERE and HERE.
200,000 views!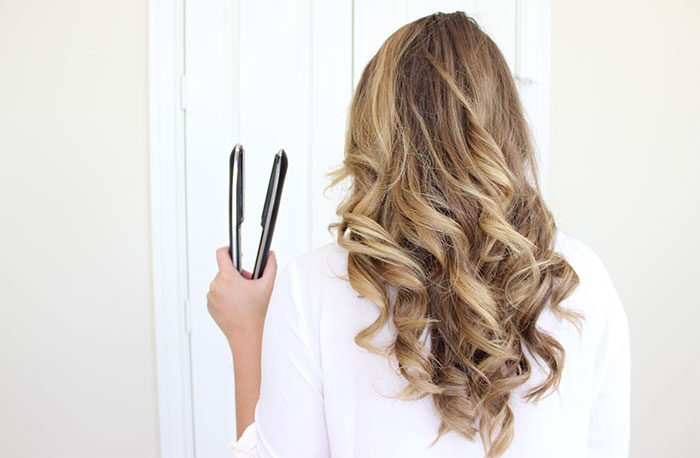 So I'm not normally one to gush over social likes and comments on pictures and posts. But this year I've had the pleasure of being featured by some of my favorite brands: Lorna Jane Active, 7 For All Mankind and Pearls & Pastries just to name a few.
However, it was THIS hair curling tutorial I created that blew my mind – 200,000 views and still climbing. It makes my heart sing that a little, light-hearted video has helped so many!
You can read the full post here: https://shelleyelizabethdesigns.com/how-to-curl-your-hair-with-a-flat-iron/
My BIGGEST achievement of 2015…and one of the most significant in my life to date!


For months and months, I worked away at the biggest FSWL project I've ever created – You're Gorg! a 4-week class to help women feel more confident and comfortable in their skin from the inside, out…at any size.
This past November, all the dreaming, planning, and hard work…finally payed off. The doors were open and class was in session, buzzing with some seriously incredible Gorgies.
Like a ride in a hot, new, convertible car, I took You're Gorg! for a wild spin around the block – not really knowing exactly where I was going…but knowing how to drive her for the best adventure ever!
From a business perspective, this was by far the most challenging but seriously rewarding thing I've ever done!
I'm so, so grateful for the support of the inaugural Gorgies playing in the class – and taking a chance on a sparkly new program…with their feedback
I'll be making some super fun tweaks and changes to make the program even sparklier.
You're Gorg! will be back in the spring!
One last hurrah!

For a little over two years I've been living with Mr FSWL, in our lovely townhome in Houston. But in January that all comes to an end.
Yep, we'll be saying goodbye to Texas and starting a new adventure, a new chapter and a new journey in Baton Rouge, Louisiana.
Whilst I'm looking forward to the exciting times ahead (more on that soon), I'm devastated to be leaving the beautiful friends who have become family, and welcomed me into their crazy cat lady circles, here in Houston.
Each one of them showed up for me in a way I never knew was possible, when I said goodbye to Winnie earlier in the year. For that, I will be forever grateful. I have so much love for each and every one of them!
A couple of special thank yous!
My big business dreams would never have come alive…with so much sparkle if it hadn't been for my freakin' awesome and stunningly beautiful business mentor (and friend), Melissa.
Darling lady, I love you! This journey has felt like the most surreal tandem skydiving experience – you inspire me to go to crazy new heights, are ready with pep-talks when it's time to jump, and you're there ready to pull the ripcord when I freak out that I'm falling too fast, guiding me in the most beautiful floaty way back home.
Thank you for being you and being my ultimate partner in combating inner mean-girl crime!!
To my husband (Mr FSWL) who puts up with my excitement ramblings, totally freakouts and occasional late night dance parties, thank you for all your love, support and back-rubs…I think I'll keep you ;)
And last but not least….
To all of you!
Thank you for being on this incredible journey with me. Without your sweet support, my dream of helping women and girls feel like the very best versions of themselves would never be possible.
You all mean SO much to me and I can't wait to deliver some super special things for you in 2016!
Well that's a wrap on 2015!
Stay tuned for some super sparkly announcements in the new year.
Wishing you and your special ones, a 2016 full of love, laughter, bright and sparkly experiences and truly wonderful times.
I can't wait for what 2016 has in store {glitter toss!}
With love,