It's monthly beauty and style favourites time again!  These months just seem to whip by.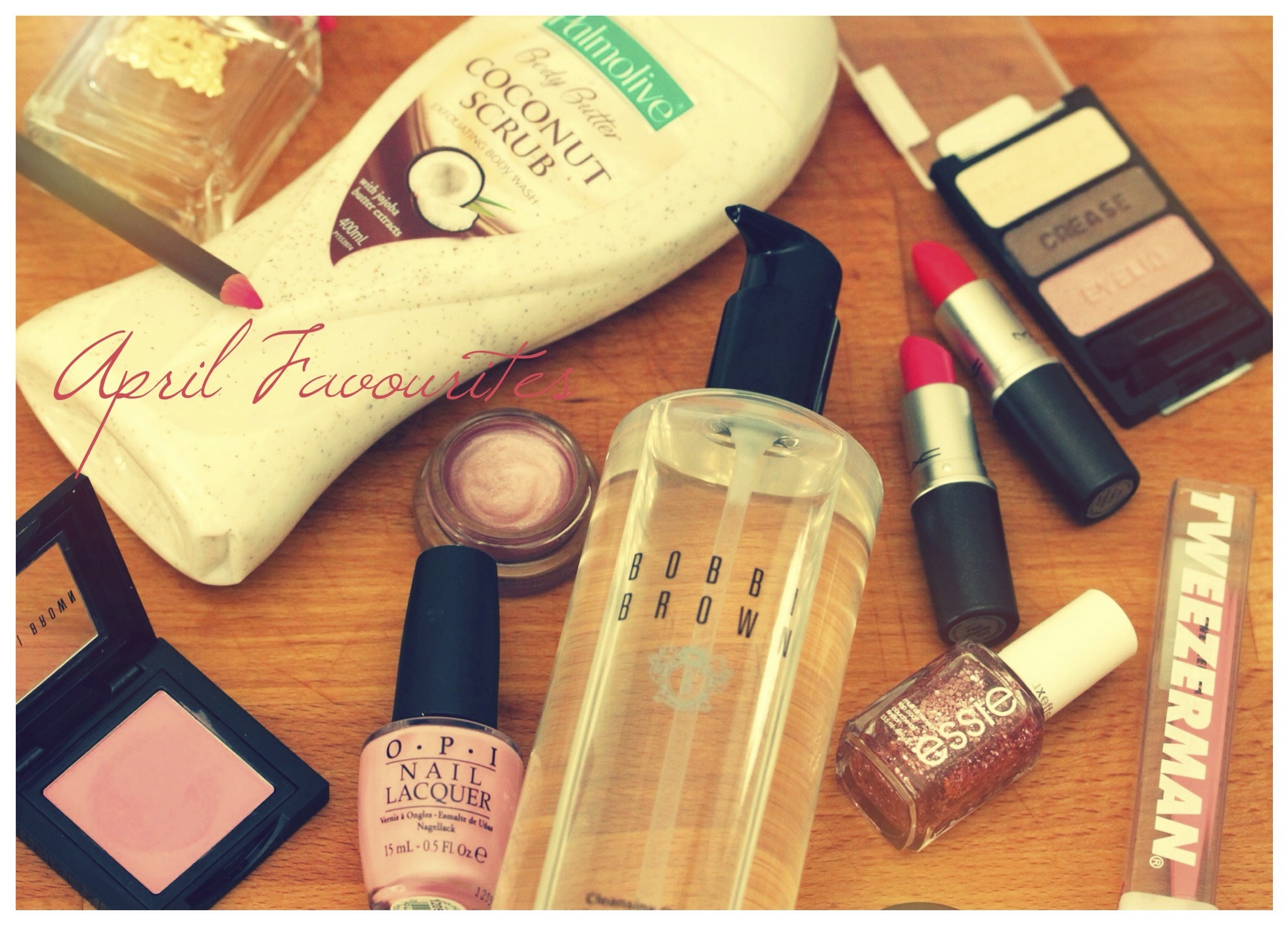 April is one of my favourite months, I'm not really quite sure why because I'm very much a summer gal! Maybe it's the temperature change – a nice relief from the relentless February and March heat!
I also love April because it's my adorable furry companions birthday!
Crazy cat lady alert – she's coming out of the bag!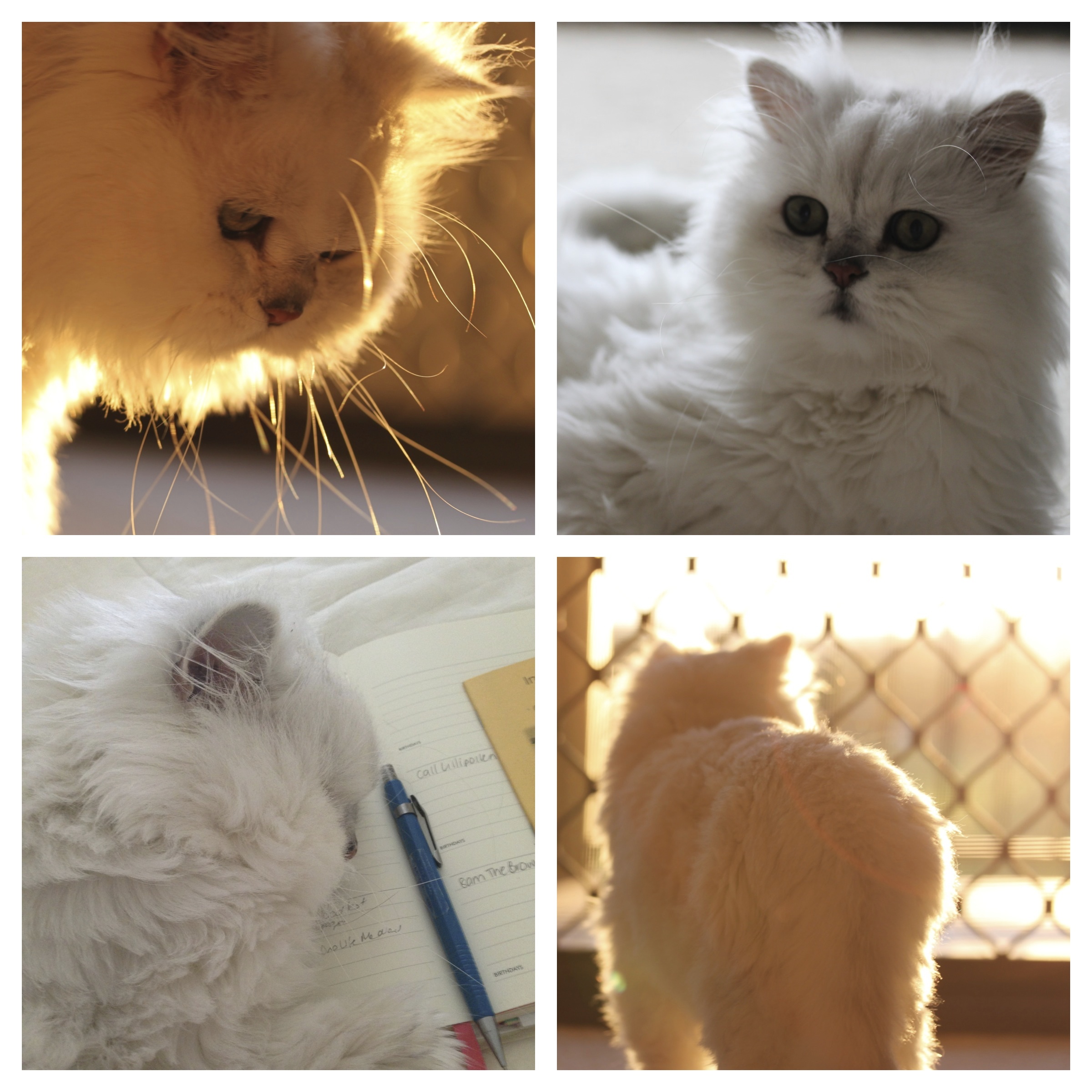 Winnie is a long-nosed, silver-tipped, Chinchilla Persian/ person wannabe.
He makes me laugh and cheers me up after a bad day – to some people might say he's just a cat, but he is everything to me.  Happy Birthday, Winnie!
As I was pulling together my goodies for this months product round-up, I noticed that I had gravitated towards lots of pink.  I do love pink but only a little here and there – not all of the pink products mentioned in this post were worn at the same time – I'm getting an image of Strawberry Shortcake in my head!
Let's jump right in!  Starting with skincare.
[line]
Skincare
BOBBI BROWN – Cleansing Oil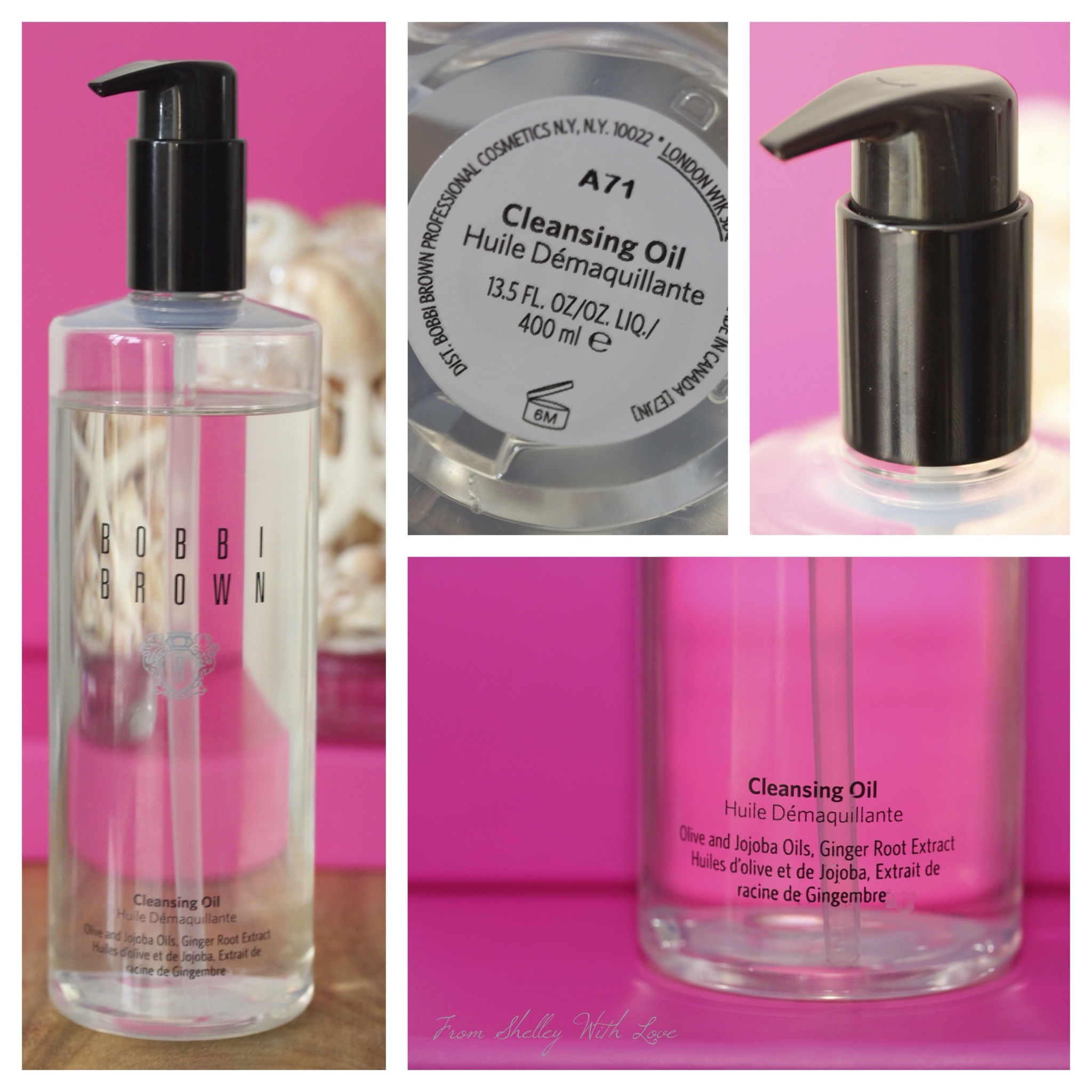 This isn't the first time that I've mentioned this product – my Bobbi Brown Cleansing Oil also featured in my December Beauty Favourites.
The store is generally open only to Estee Lauder companies' staff (Bobbi Brown, MAC, Clinique, Lamer, Jo Malone, Aveda, Tommy Hilfiger, Tom Ford, Origins and many, many more) and the general public by invitation.  Products from these companies are sold for approximately 50-70% off the regular retail price.
I came away with a number of great little finds and things that I've always wanted to try, but best of all, I snapped up a full sized bottle of the Bobbi Brown Cleansing Oil (400mL).  It was almost as though the discontinued product was gleaming like a shining beacon from across the room…ok, maybe it was just the bright down-lights reflecting off the glossy white packaging or the ridiculously low price ticket, that attracted my eye.
I use my Cleansing Oil every night prior to showering, to remove my makeup.  All you need is a tiny pump of product dispensed onto the finger tips – massage all over the face, paying special attention to the eye area. Emulsify the oil with a little warm water and continue massaging into the skin, before splashing off with water. The oil leaves your skin feeling nourishing and hydrated without feeling oily.
If you would like to know more about my thoughts on the Bobbi Brown Cleansing Oil and benefits for your skin, check out my December Favourites post.
As I mentioned a few paragraphs earlier, this product was reformulated.  It's now called Bobbi Brown Soothing Cleansing Oil – and it's still just as fabulous!
PALMOLIVE – Body Butter Coconut Scrub Exfoliating Body Wash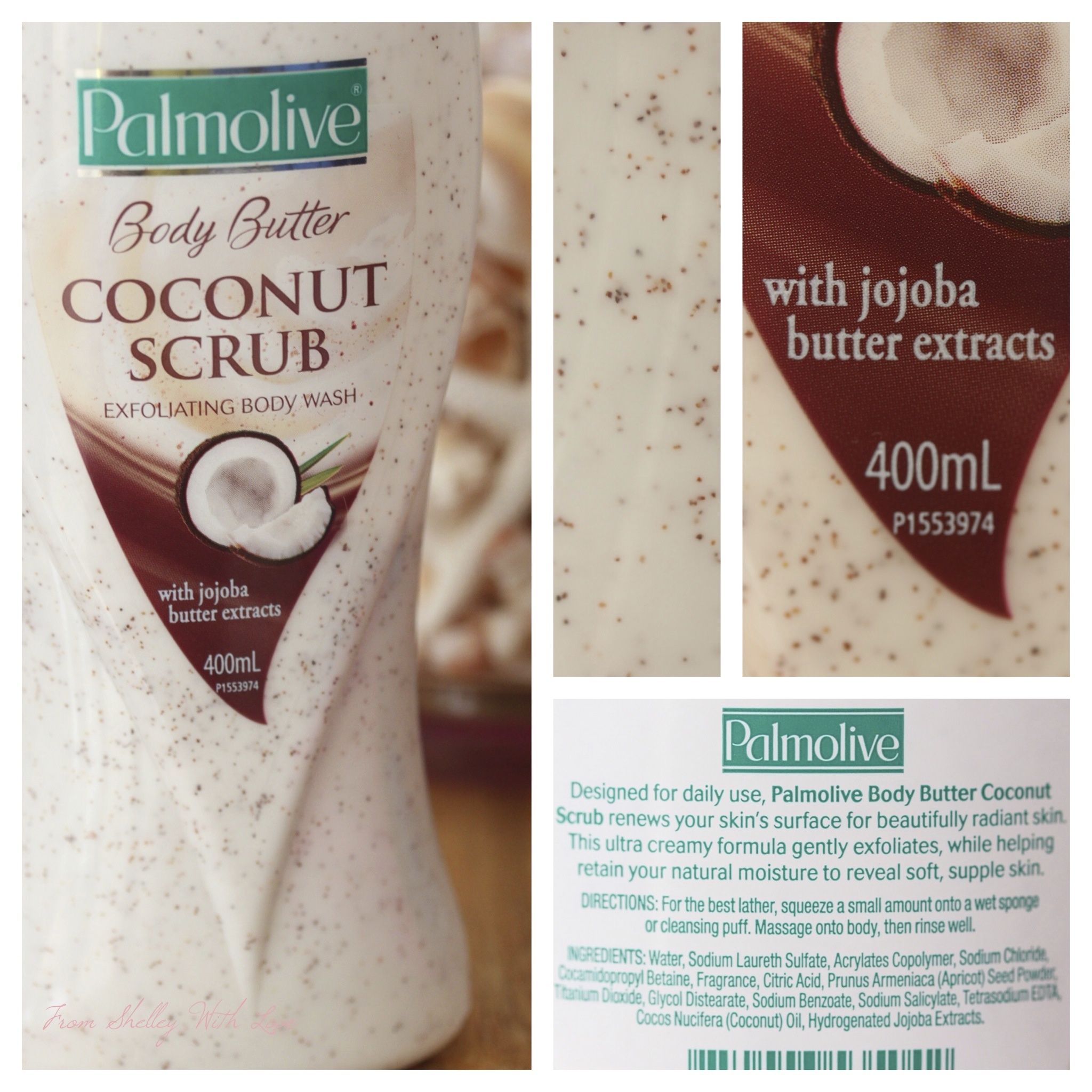 I had also conveniently ran out of body wash, so it was a great opportunity to swap in the extra nourishing products that I would need for the season. I decided to give the Palmolive Body Butter Coconut Scrub a red hot go.
The formula consistency is quite thick and creamy, just as the 'body butter' title suggests, without leaving a sticky residue on your skin.  The fine exfoliating grains are not at all abrasive however, they may bother some if you don't like having to rinse the floor of your shower occasionally!
I really enjoyed the fragrance – it's sweet without being overly coconuty. I will say however, depending on your skin type or how cold your area of the world gets during the winter months, you may still require a body lotion after showering, for that extra level of conditioning.  I know I will.
[line]
Makeup
MAYBELLINE, NY – Color Tattoo 24hr Eyeshadow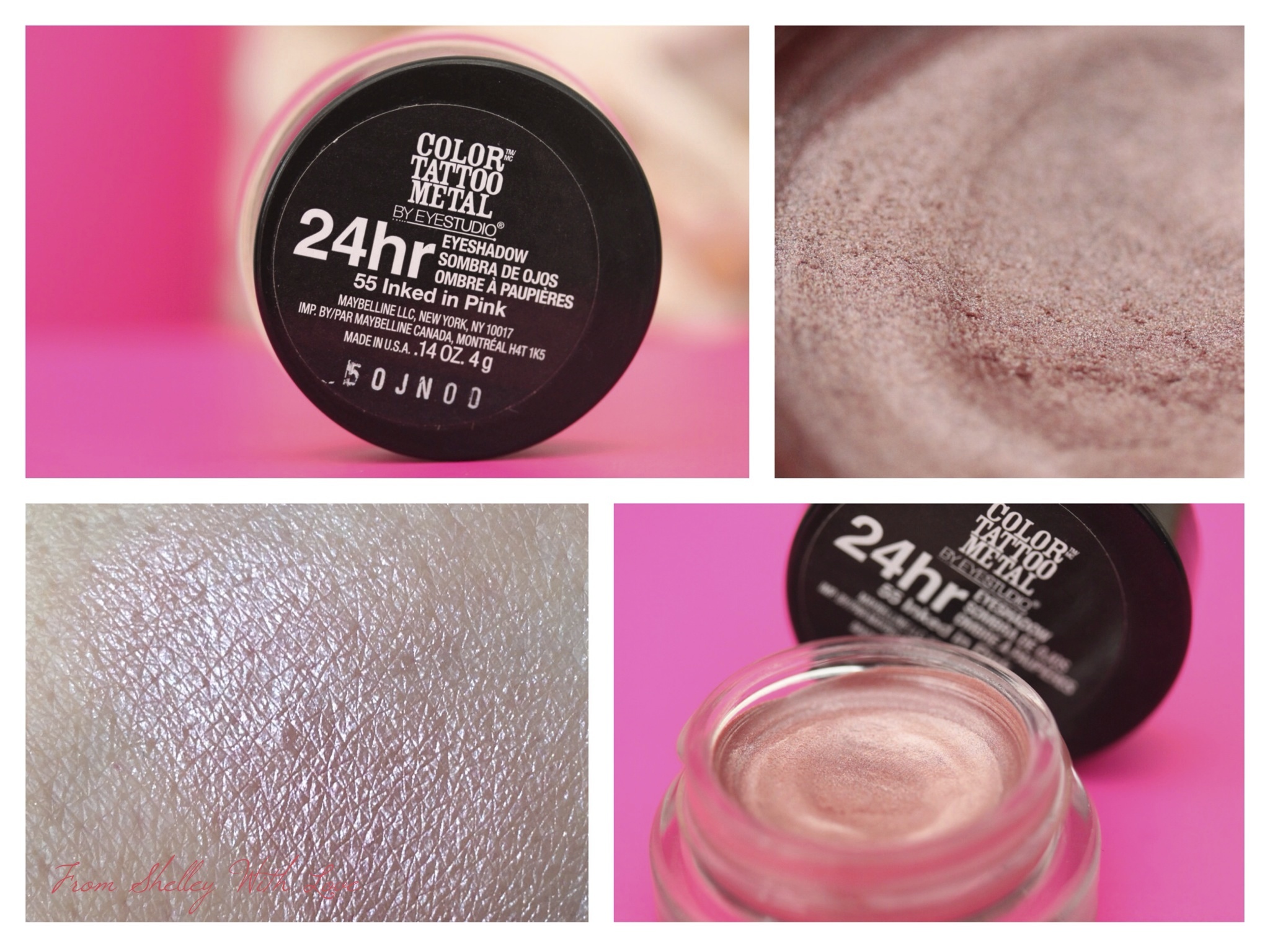 Again, another product from a range that I've mentioned in a previous monthly favourites post, the Maybelline Color Tattoo 24hr Eyeshadow, this time in the colour Inked in Pink – a pretty, everyday lid colour.
Inked in Pink is a shimmery pinky-champagne colour with a slight gold undertone – a very flattering colour.  Kudos to Maybelline for creating a drugstore product that really stands-up in comparison to similar products, from high-end makeup brands!
WET N WILD – Coloricon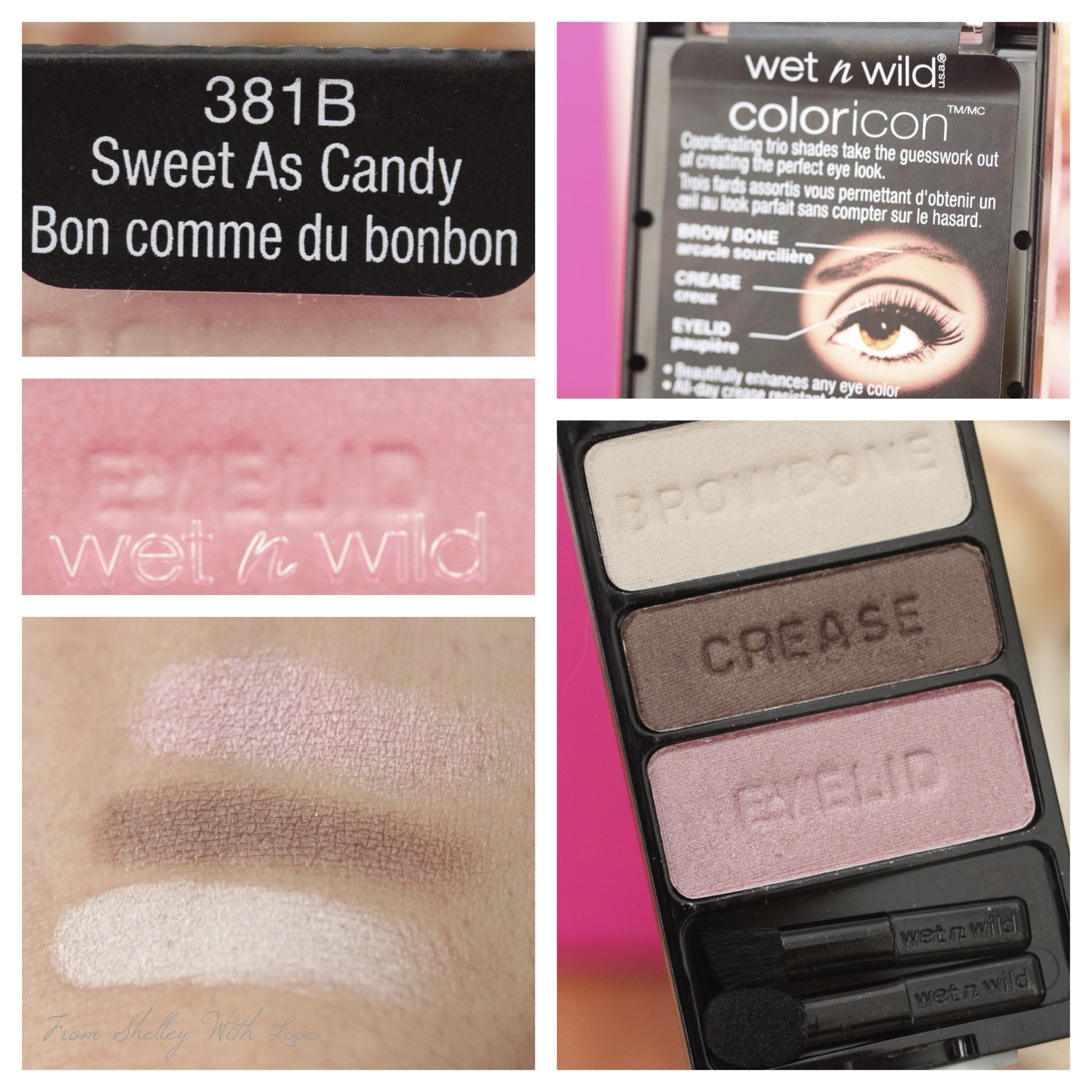 During a recent visit to the United States, I picked up a couple of Wet n Wild makeup products.  I was more than blown away by the USD $2.99 Wet n Wild Coloricon Eyeshadow in Sweet As Candy.
Sweet As Candy is an eyeshadow trio containing a lid, crease and brow bone colour.  Here is how I'd describe the colours:
[accordion title="Lid Colour"]A pretty, rosy-champagne, pink shimmer colour. If you're a MAC Cosmetics fan, it's similar to All That Glitters just slightly more pink.[/accordion] [accordion title="Crease Colour"]A warm, lightly reflective, medium brown colour with a slight gold undertone. Also a pretty lid colour too![/accordion] [accordion title="Brow Bone Colour"]A beautiful highlighting colour perfect for enhancing the arch of the eye brow and placing on the inner corners for that wide-awake look.[/accordion]
I can't wait to trying more Wet n Wild products!
BOBBI BROWN – Blush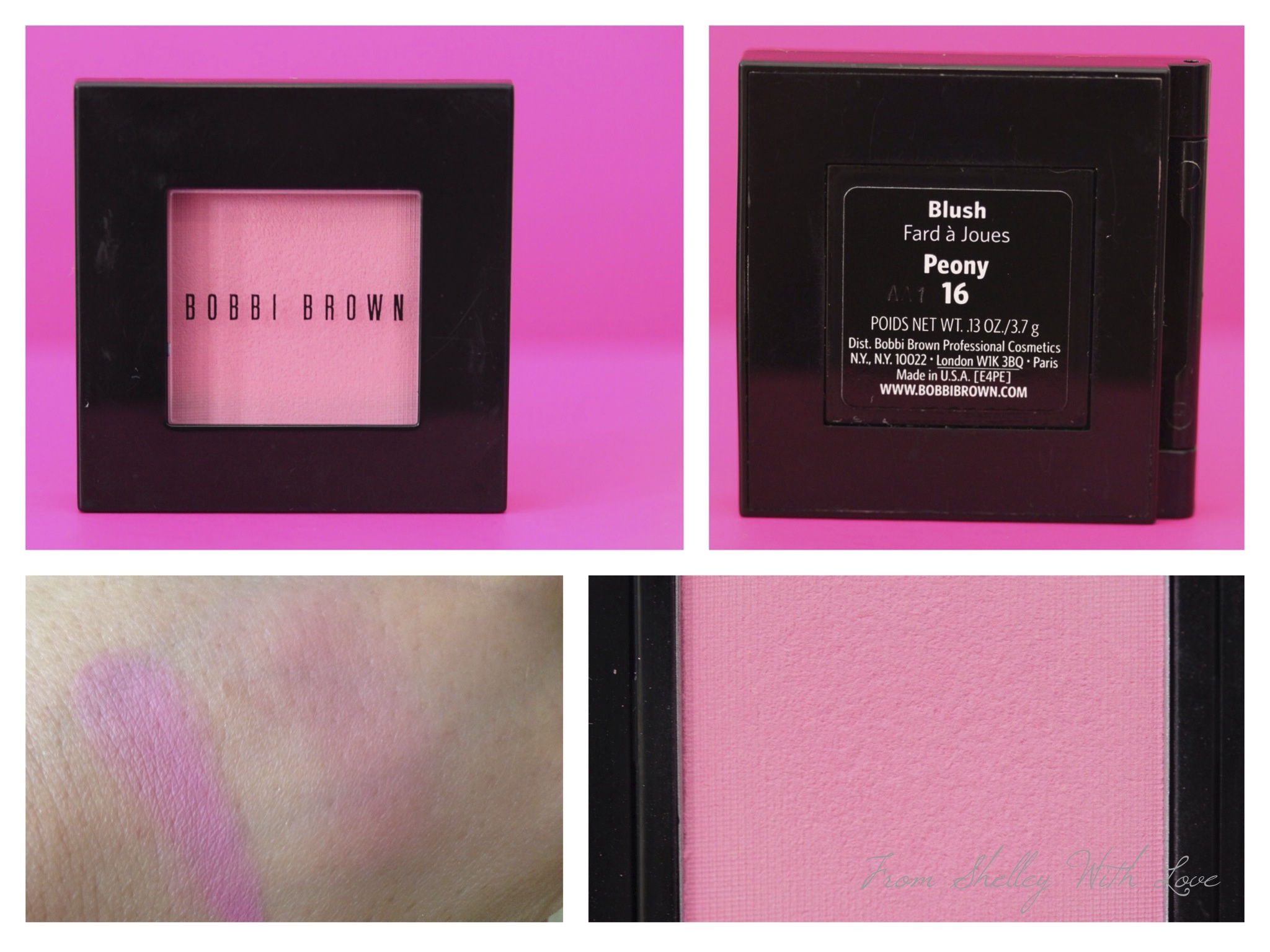 Peony is not just the name of my favourite flower but it's also the name of my favourite blush.  I've been a long time fan of the Bobbi Brown blush products – pale pink is another fav.
Bobbi Brown Peony Blush is a beautiful, matte, bright pink colour, that brightens my face by adding a soft, sweet, slightly flushed look.  It's one of those products that makes me feel, in Bobbi's words, 'instantly pretty'.
Peony blush can be applied softly with almost any eyeshadow colour combination or as a statement with a simple makeup look.
MAC COSMETICS – Lip Pencil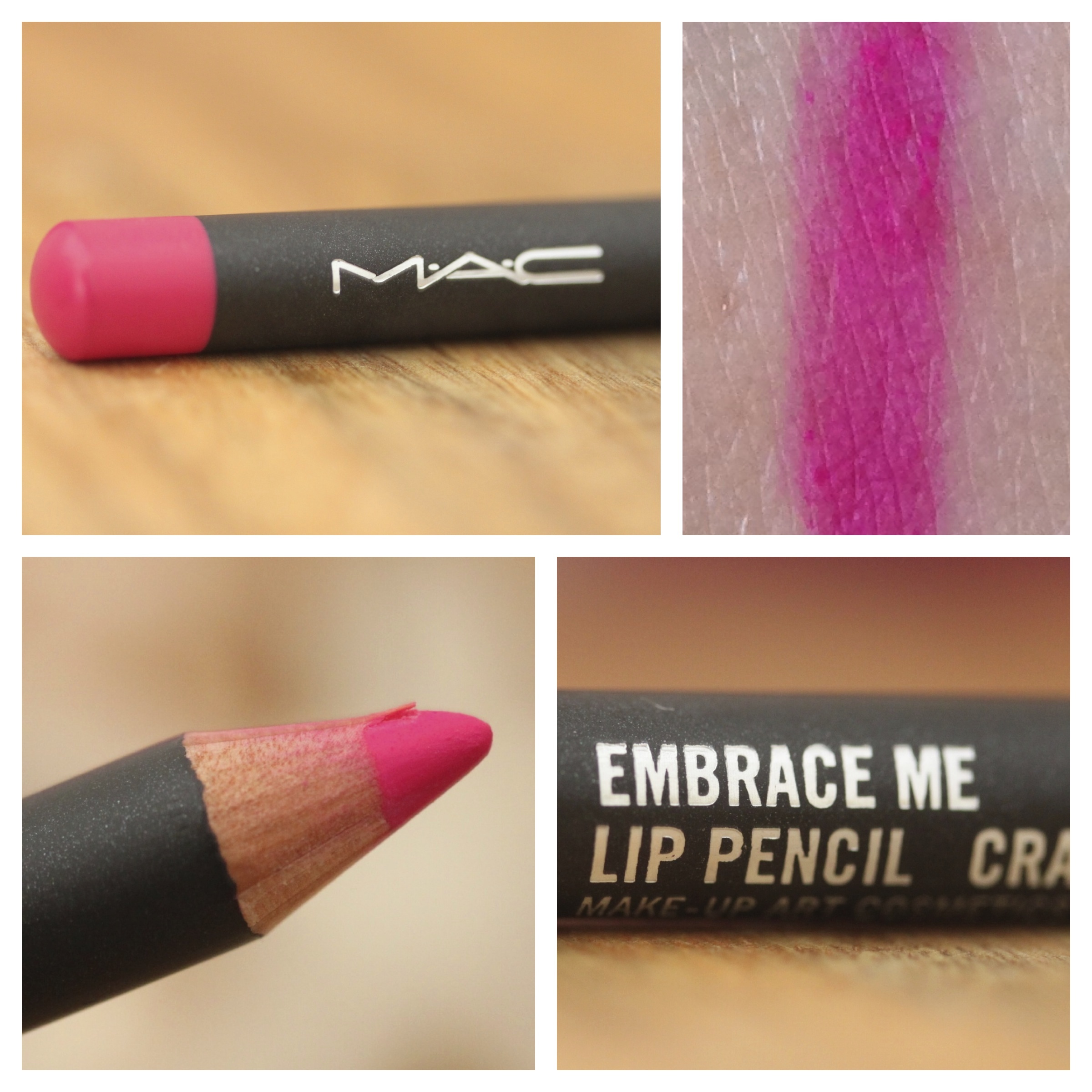 MAC Cosmetics Embrace Me is a bright pink lip pencil, perfect for lining and filing in the lips prior to applying a bright lipstick.
[disclaim]Layering lip products will help with the longevity of your lipstick throughout the day – patchy or faded bright lipstick is not the best look.[/disclaim]
MAC COSMETICS – Matte Lipstick

Speaking of bright lips, here are two matte lipstick shades that I couldn't get my hands on fast enough – MAC Cosmetics Pink Pigeon and Party Parrot (I love those names!).
These are two of my favourite lipsticks from my makeup collection.  Although the colours are matte, they are not drying, in fact they are opaque, rich and creamy, and feel very comfortable on the lips.
Party Parrot is a bright, neon coral-pink, while Pink Pigeon is a vibrant 'Barbie' pink .  Both shades are perfect for that bold statement lip or give a little extra pizazz to any outfit!
[line]
Beauty Tools
TWEEZERMAN – Angled Tweezers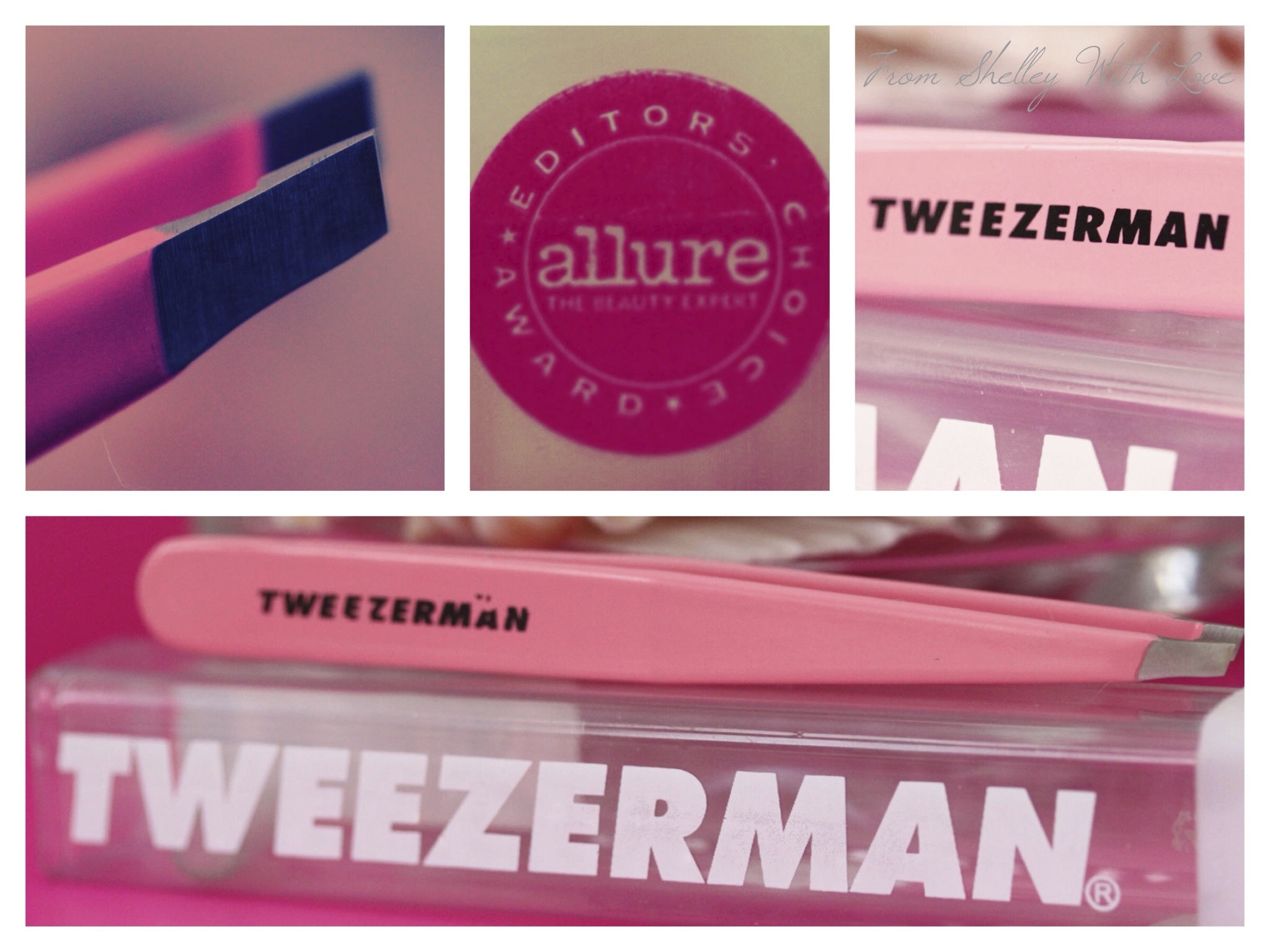 I use to get frustrated with tweezer – that was until I bought my Tweezerman Tweezers.
It's hard to describe why I will never buy another brand of tweezer again – my Tweezerman tweezers just get the job done. Every hair. Fast.
[line]
Perfume & Nail Polish
JUICY COUTURE – Viva La Juicy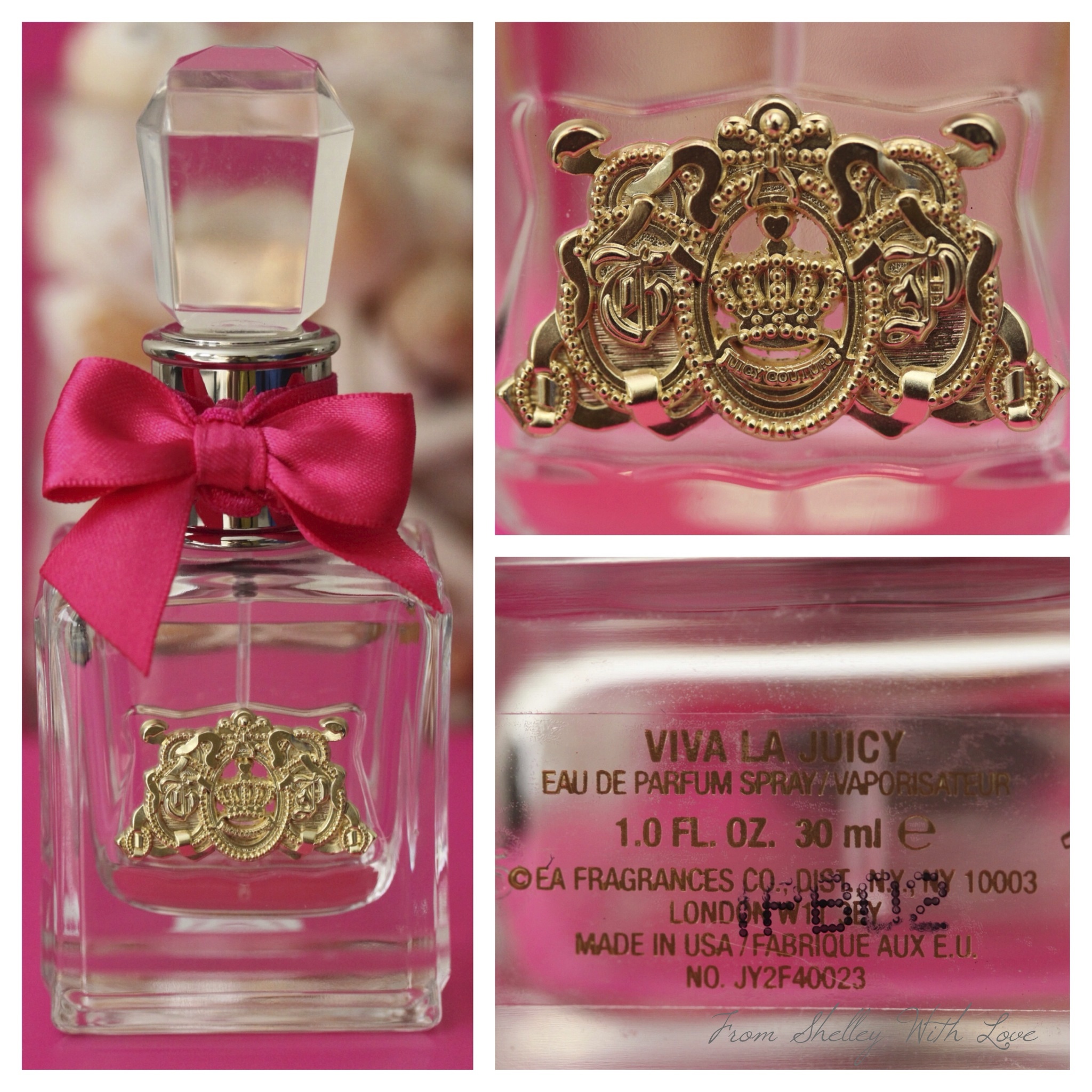 This is one of my fiancé's favourite perfumes from my collection.  Juicy Couture Viva La Juicy is a little fruity and a little floral with light, lingering fragrance.
Here are the Viva La Juice key notes:
[accordion title="Top Notes:"]wildberries and juicy mandarin gently tempered with honeysuckle, gardenia and jasmine.[/accordion] [accordion title="Base Notes:"]warm tones of amber, caramel, vanilla, sandalwood and praline.[/accordion]
OPI – Nail Lacquer & ESSIE – Multi Dimension Top Coat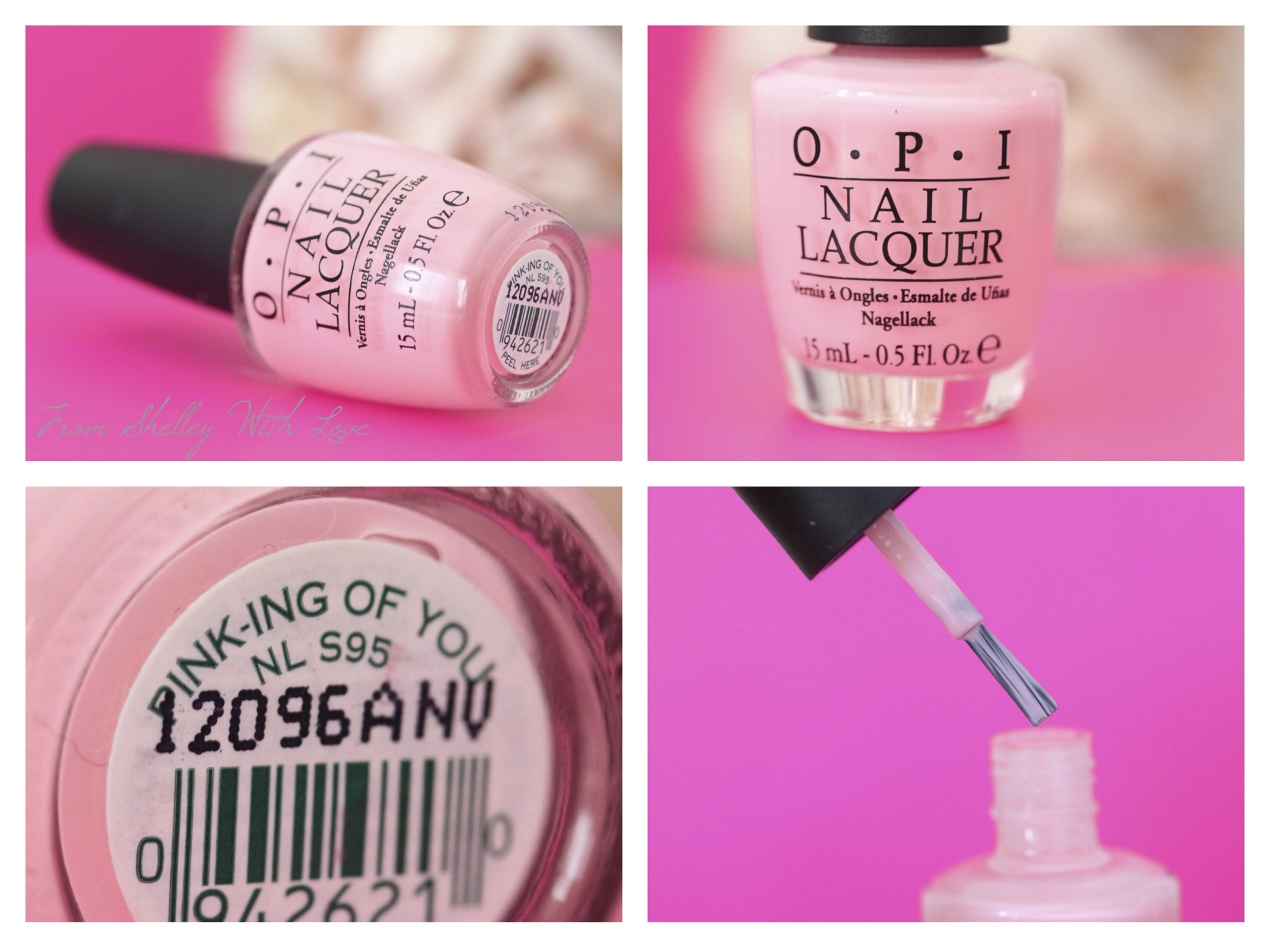 This month I paired up my two of my favourite pink toned nail polishes, OPI Pinking of You and Essie A Cut Above.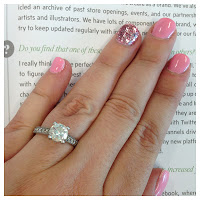 Pinking of You is a gorgeous true pink that applies streak-free and is opaque in three coats – it's a pretty, everyday colour that is appropriate for all occasions from work to wedding.
I love layering A Cut Above, a pink glitter polish over the top of Pinking of You as an accent nail – four to five coats will give you a solid, sparkly glitter nail.
The two different colours work beautifully together while the glitter adds an interesting texture element. Oh, and a bit of bling, bling – what's not to be loved?!
[line]
Personal Style
WITCHERY – Chunky Silver Necklace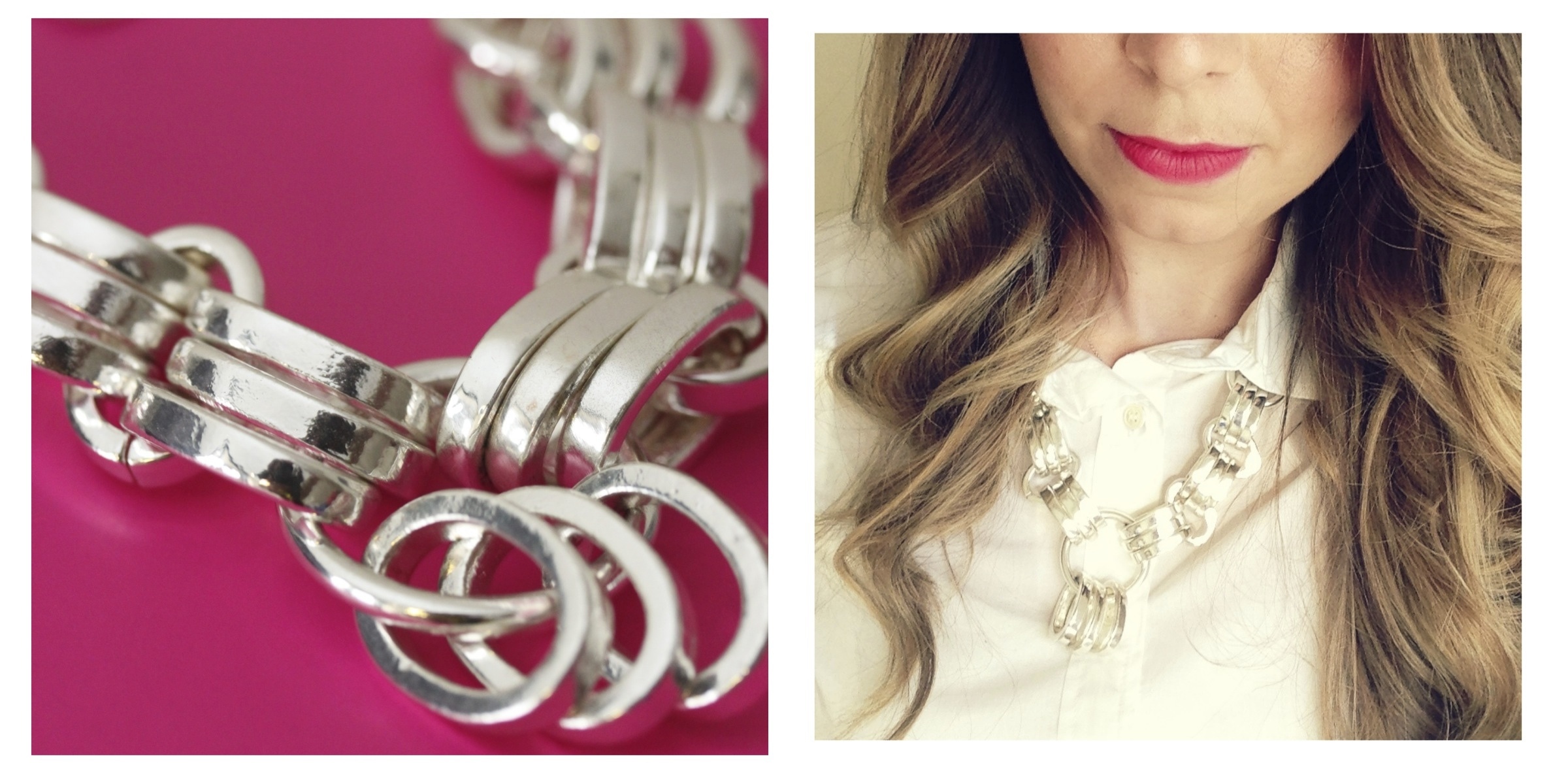 During March I purchased this silver, chunky statement necklace from Witchery, in Adelaide.  I was away on a business trip and conveniently accidentally left a blouse I planned to wear at home.
Witchery is an Australian fashion store that is comparable in style to JCrew, in the United States.  I should never be left unsupervised in either of these stores!  I'm dangerous…dangerous when armed with my debit card and no one to stop me from myself!  If you've ever seen that episode of The Simpsons when Homer skips through Chocolate Land chasing chocolate bunnies and sampling everything in sight….that's me in these stores!  Ok, maybe a slight exaggeration…but you catch my drift!
The necklace is fairly heavy and subsequently can be a little more difficult to wear over delicate fabrics such as silk, but this was definitely not a deal breaker for me!
This gorgeous and versatile piece is the perfect addition to any accessory collection.


If you made it to the end of this post, well done!  Those were my Beauty and Style Favourites for the month of April.
With love,