Well here we are again, Beauty and Style Favourites time.  Another month is over and I'm still playing catch-up with my blogging schedule!  I'm almost there…
This month was a very exciting time for me – I travelled to Houston, Texas USA for the first time to visit my fiancé where we closed and moved into our first home together.  We spent time shopping for new furniture and looking at things for our upcoming wedding.  I also got to spend some time with Shaun's Mum and meet his Grandmother for the first time which was so special.  It was so hard to leave!
Now onto this month's Beauty and Style Favourites.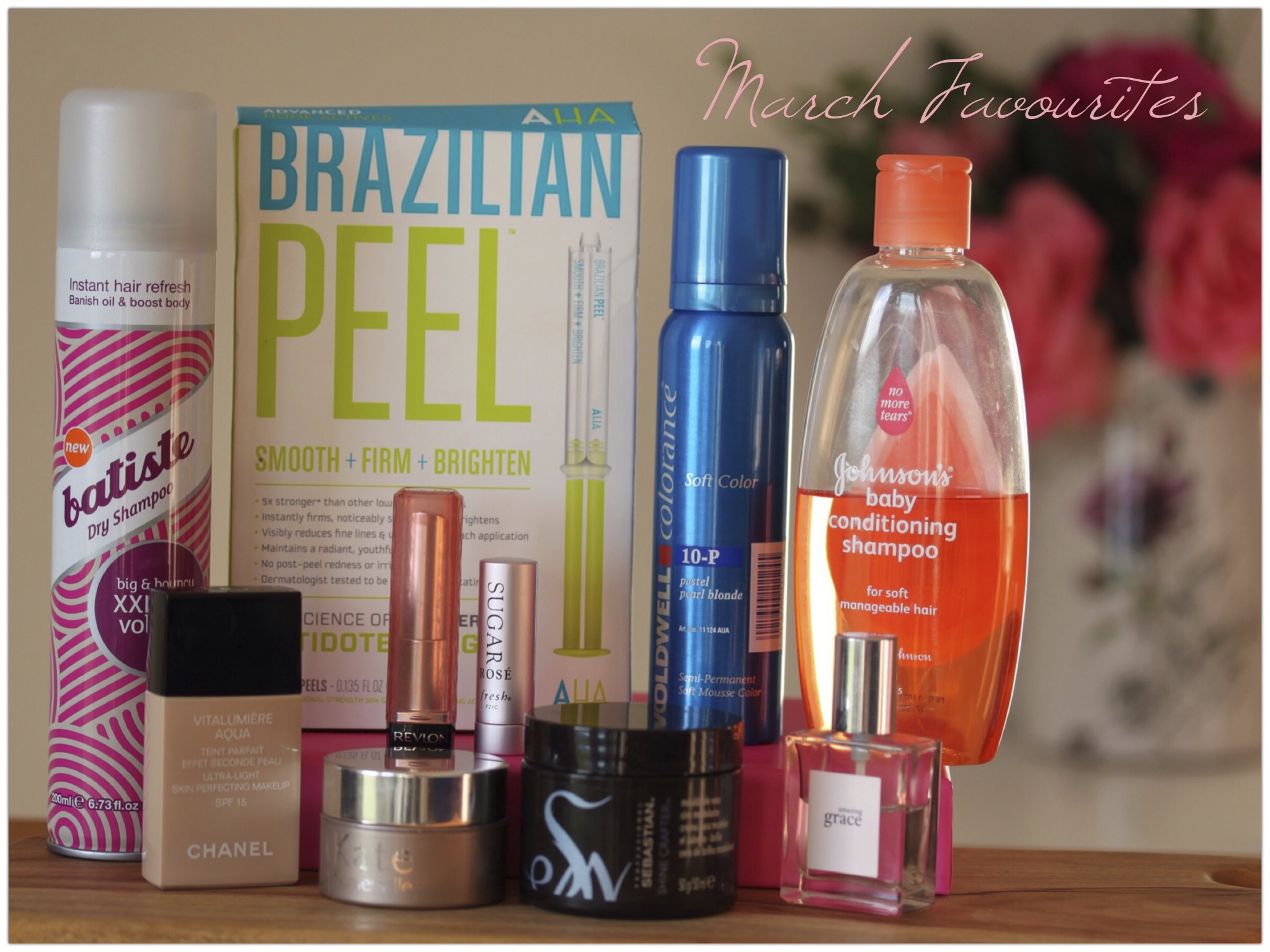 [line]
Skincare
ADVANCED HOME ACTIVES (AHA) – Brazilian Peel
There is only one word for this skincare product…WOW!
Advanced Home Actives Brazilian Peel in my opinion, is a little miracle for your face.  The glycolic acid and açai berry facial peel is an at home skincare treatment that aids the reduction of pores size, acne, fine lines, wrinkles and hyperpigmentation.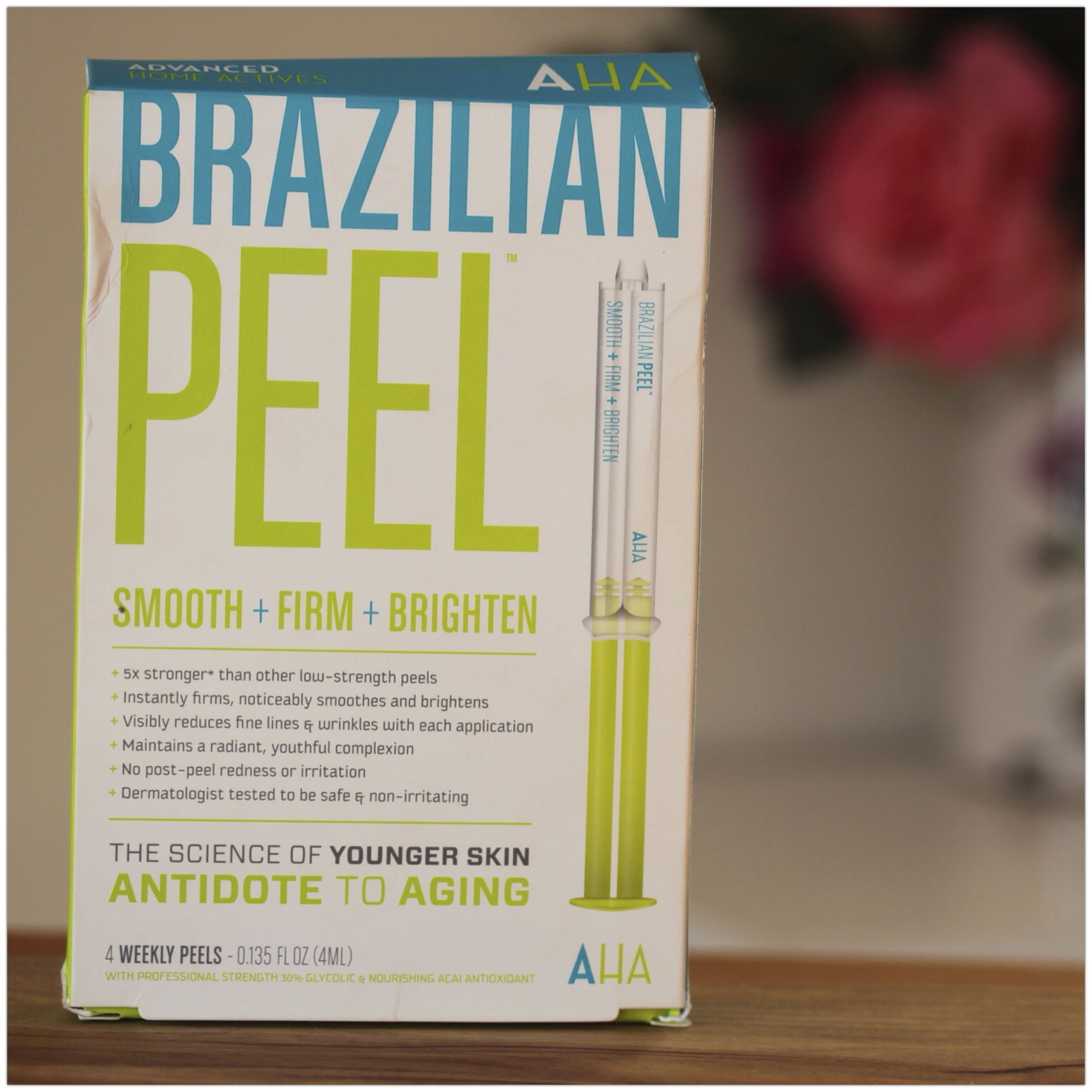 When I first started using AHA Brazilian Peel, I found many of my friends were complimenting me on my glowing completion and wanted to know what I was using on my face.
As you can imagine, being the beauty and style addict that I am,  I was so excited to share my new skincare find with them.  A few of them asked me to write about this product on my blog so that they could read all about my experience and gain a greater understanding of how the peel works.  So that's exactly what I did.
Rather that take over this monthly Beauty & Style Favourites post, I've dedicated a whole post entirely to this product.  Find all the glowing details in Beauty Review:  Advanced Home Actives (AHA) – Brazilian Peel.  
It's a product that I hope I never have to live without – I'm totally in l-o-v-e.
KATE SOMERVILLE – CytoCell Dermal Energizing Treatment
If you've picked up from previous posts that I lover of 
Kate Somerville
 products, then you would be right on the money!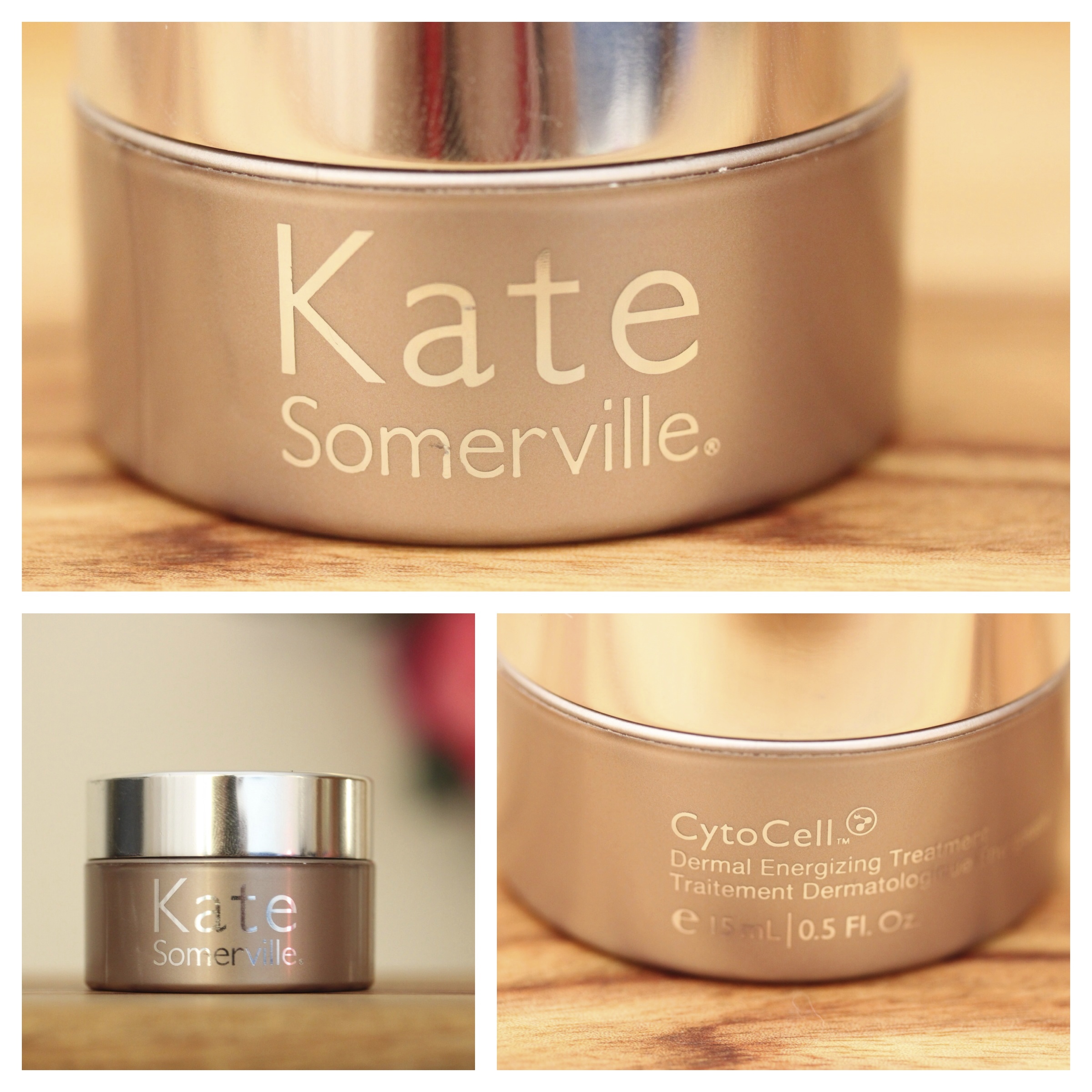 This month I found yet another amazing Kate Somerville moisturiser.  After running out of my Kate Somerville Nourish Daily Moisturiser in early February and using up my Bobbi Brown Hydrating Face Cream (deluxe sample) for the rest of February, I decided to try out the Kate Somerville CytoCell Dermal Energizing Treatment after reading some glowing reviews.
The formula is light weight but intensely moisturising.  I really enjoy the way the product leaves my skin feeling; smooth, hydrated and radiant without looking oily.  Oh, did I mention that the fragrance oozes relaxation – a mini day spa treatment with every application!  It's a part of my everyday skincare routine that I really look forward to.
Benefits
Just like other Kate Somerville products, CytoCell Dermal Energizing Treatment contains essential oils.  The Lavender, Geranium and Bergamot oils individually have many benefits, but together they're a power-packed antioxidant team that helps to soothe and calm the skin.  CytoCell also contains Peptide P-199, Shea Butter, Vitamin E, and Soy Lipsds.
What can you expect from each of these ingredients?
Lavender oil has both anti-bacterial and anti-inflammatory properties that help to remove redness and promote clearer skin.
Geranium oil contains anti-inflamatory and antiseptic properties, balances oily and dry skin, soothes the skins membrane, helps cleanse the skin and restore balance, tone and suppleness .
Bergamot oil helps to fight oily skin, eczema, psoriasis and acne.
Peptide P-199 reactivates and re-energises the skin helping to improve the appearance of fine lines and wrinkles and stimulates the production of collagen (I can't get enough!)
Shea Butter, Vitamin E and Soy Lipids work as a team to moisturise and provided sustained hydration to the skin.
Packaging and Price
The regular packaging of the Kate Somerville CytoCell Dermal Energizing Treatment is exactly the same as other Kate Somerville moisturising products that I have featured.  A hygenic, pot with a flat, push-down pump dispenser.  This style of packaging produces the perfect amount of product without having to dip your fingers in!
It's these little details that I really appreciate.
[line]
Makeup
CHANEL – Vitalumiére Aqua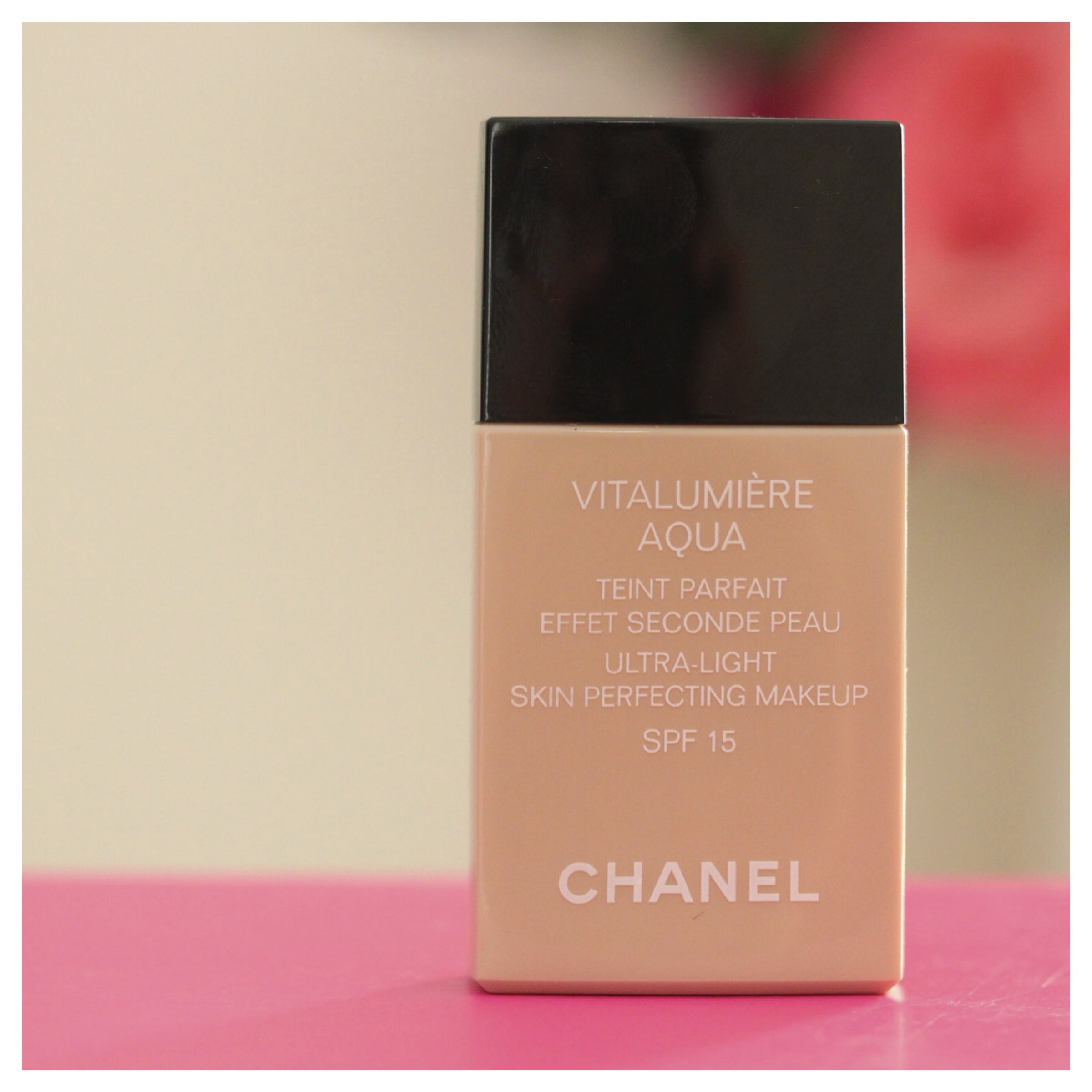 My shade:  30 Beige
This is the second time that this water-based foundation has made an appearance in a monthly favourite posts.  Chanel Vitalumiére Aqua really is my all-time favourite foundation!
You just can beat the 'skin like' appearance and buildable coverage, perfect for those days that you just need a little extra somethin' somethin'.
Chanel Vitalumiére Aqua makes the perfect travelling companion – the plastic packaging is compact, light weight and easily fits into any makeup bag.
You'll forget that you're even wearing foundation with this little beauty…except that your skin will appear flawless!
For more Vitalumiére Aqua praises, check out my November 2012 Beauty Favourites!
REVLON – Colorburst Lip Butter
My shade:  025 Peach Parfait
I first tried the Revlon Colorburst Lip Butter range on the back of my hand while I was faffing around at Priceline (a drugstore/ high street store similar to Boots or CVS), and I can't say that I was a fan.  I didn't think the formula would have the staying power or the colour intensity that I like.  Hey, sometimes there is nothing more annoying that having to continually top-up your lip colour.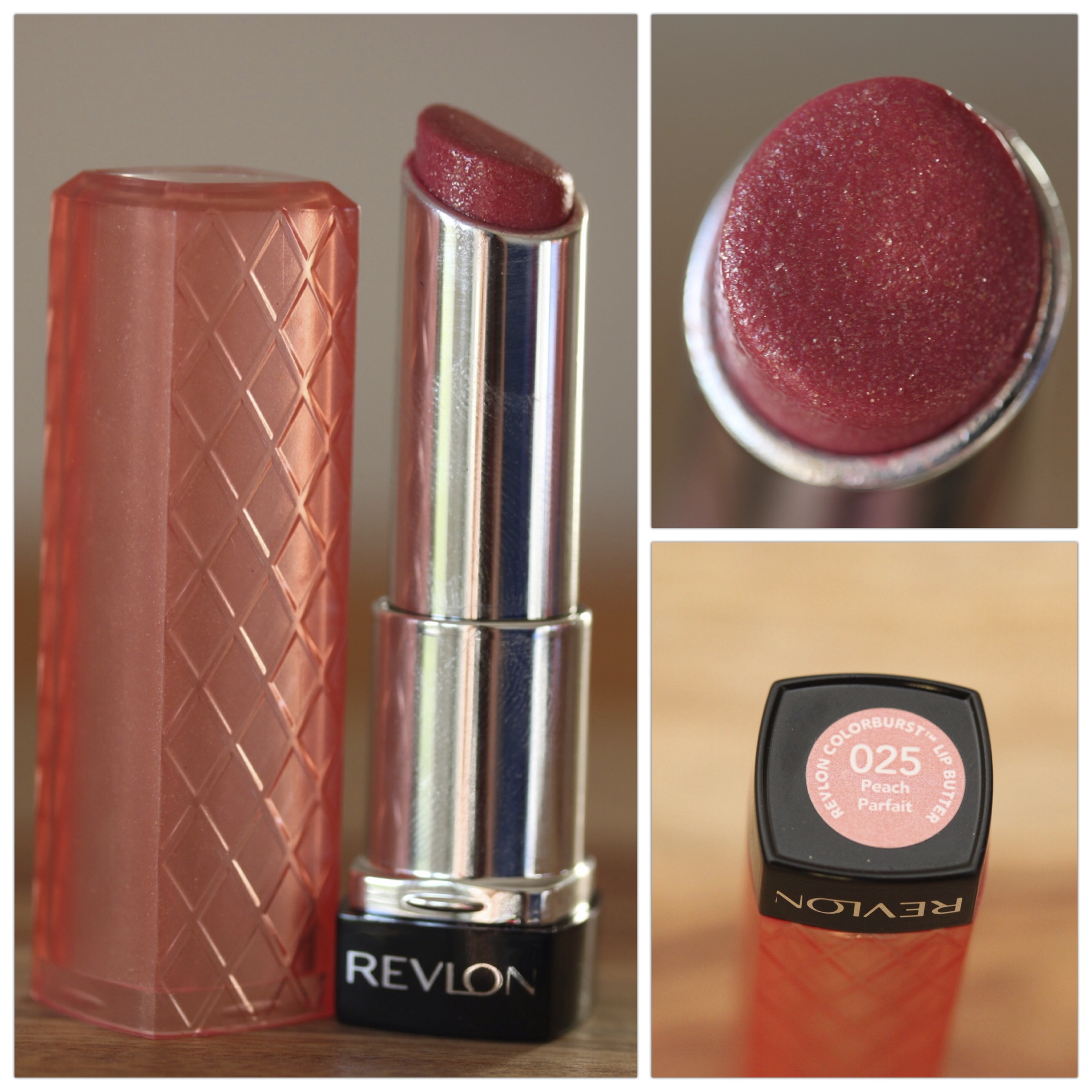 Well, I stand corrected!  The consistency is creamy without being sticky, tacky or too slippery and as for lasting power, the Revlon Lip Butter's do really well on that front also.  Ok, they aren't a longwear lip product (nor do they claim to be) but I didn't find myself having to top up my lip colour every other minute.
One of the colours I decided to give a chance was Peach Parfait, a pretty pinky-peach colour with a hint of gold shimmer.  It's a really wearable colour – a no brainer that goes with everything.  The formula left my lips feeling super hydrated – the perfect autumn/ winter coloured lip treatment.
The Revlon Colorburst Lip Butter's come in a wide variety of shades from subtle nudes to statement popping berry.
FRESH – Sugar Rose Tinted Lip Treatment SPF 15
My shade:  Rose
To be honest, due to the price I probably wouldn't have purchased this product from the shelf…and no, I didn't take a five finger discount…lol!
I received my Fresh Sugar Rose Tinted Lip Treatment from Sephora as a VIB (Very Important Beauty) birthday gift last August.  I had heard a lot about Fresh products but had never picked-up anything from the shelf, let alone tried any of their products.  So the Lip Treatment was a totally new experience for me….and dang it, now I'm hooked!  (Great marketing Fresh and Sephora!)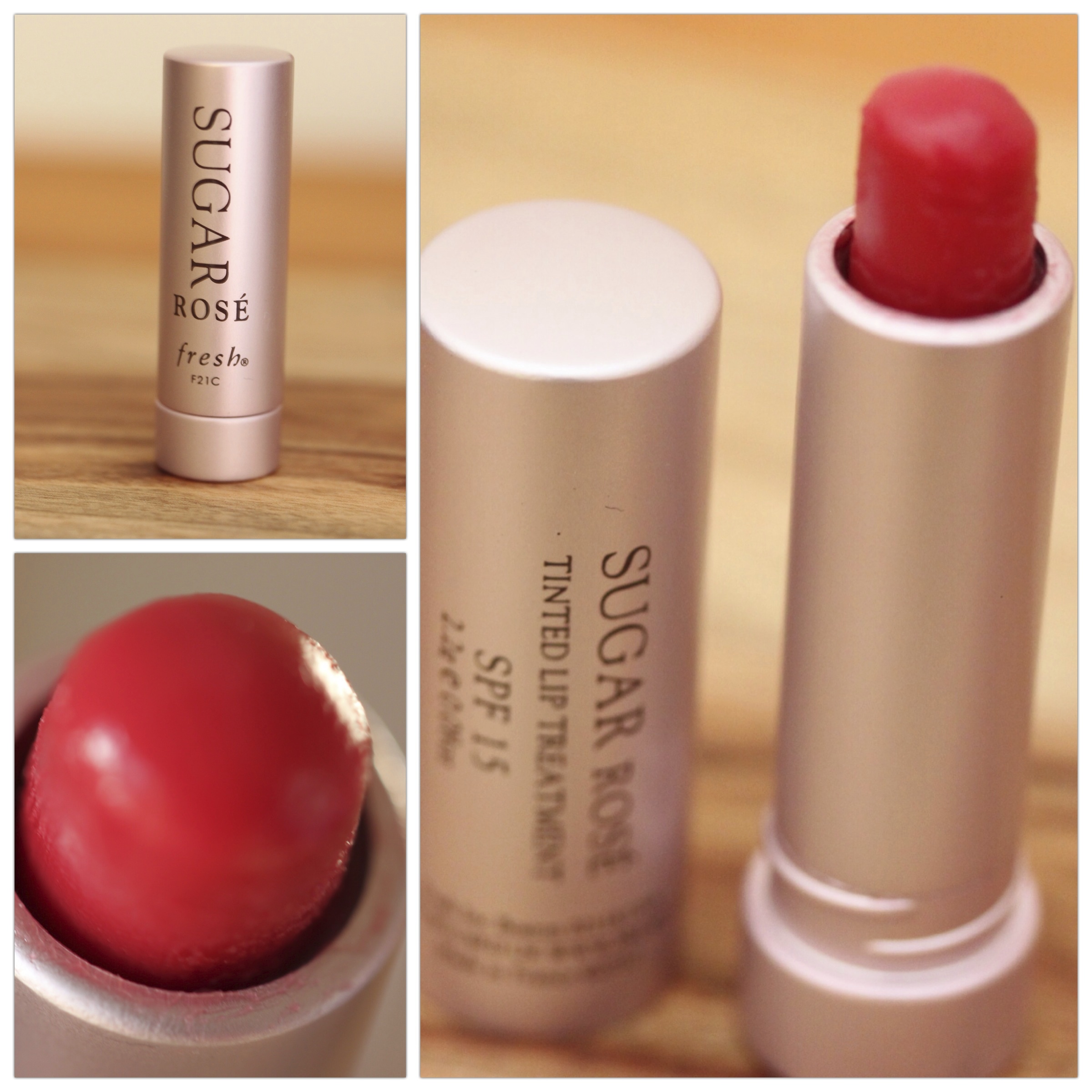 The Sugar Rose Lip Treatment is incredibly hydrating while giving your lips a flushed rosy tint.  It's not sticky or overly slippery and soothes the driest of lips.
I often wear Sugar Rose on the weekends when I'm hang'n out at home without much makeup or if I'm going to apply a bright coloured lipstick and realise that my lips are a little dried…boom, Fresh Lip Treatment fixes the problem and saves the day!  Lol, well you get what I mean!  Bye bye dried chapped lips!
So what are the key ingredients used in Fresh Sugar Rose Tinted Lip Treatment?  They are natural, natural, natural – which is why I heart Fresh as a company!
Sugar – a natural humectant, preventing moisture loss
Nourishing Oils – meadowfoam and black current seed oils deeply moisturise dry areas
Grapeseed polyphenols – protect, smooth and soften
SPF 15 – for that all important UVA/ UVB protection.
The fragrance of the treatment is hard to describe…but my best shot would be comparable to a lemon or citrus tart – fresh….just like the company name!
As for the packaging, you know that I appreciate the little things.  The lip treatment comes with a twist on cap instead of one that just clicks into place – this means you will never have to worry about your treatment getting all busted up in your purse!  Bonus.
An interesting claim by Sugar Rose Tinted Lip Treatment SPF 15 is that the product has been scientifically proven to keep lips moisturised for up to six hours after initial application.  In my opinion, this is 100% accurate.  It's without doubt, one of the best lip treatments I've ever used.
Now for the price and for me, the clincher.  Fresh Sugar Rose Lip Treatment SPF 15 retails for $22.50!  It's a hefty price tag for a lip treatment but if you're after a little luxury or maybe a treat for Mum this Mother's Day, Sugar Rose Lip Treatment would be a lovely option!
[line]
Beauty Tools
JOHNSON & JOHNSON – Baby Conditioning Shampoo
Old makeup, dirt and debris, oil, bacteria and dead skin cells can build up in your brushes over time.  It's uber important to keep makeup brushes clean, not just to help maintain a clear complexion but to preserve the life of your brushes and the makeup you use them with.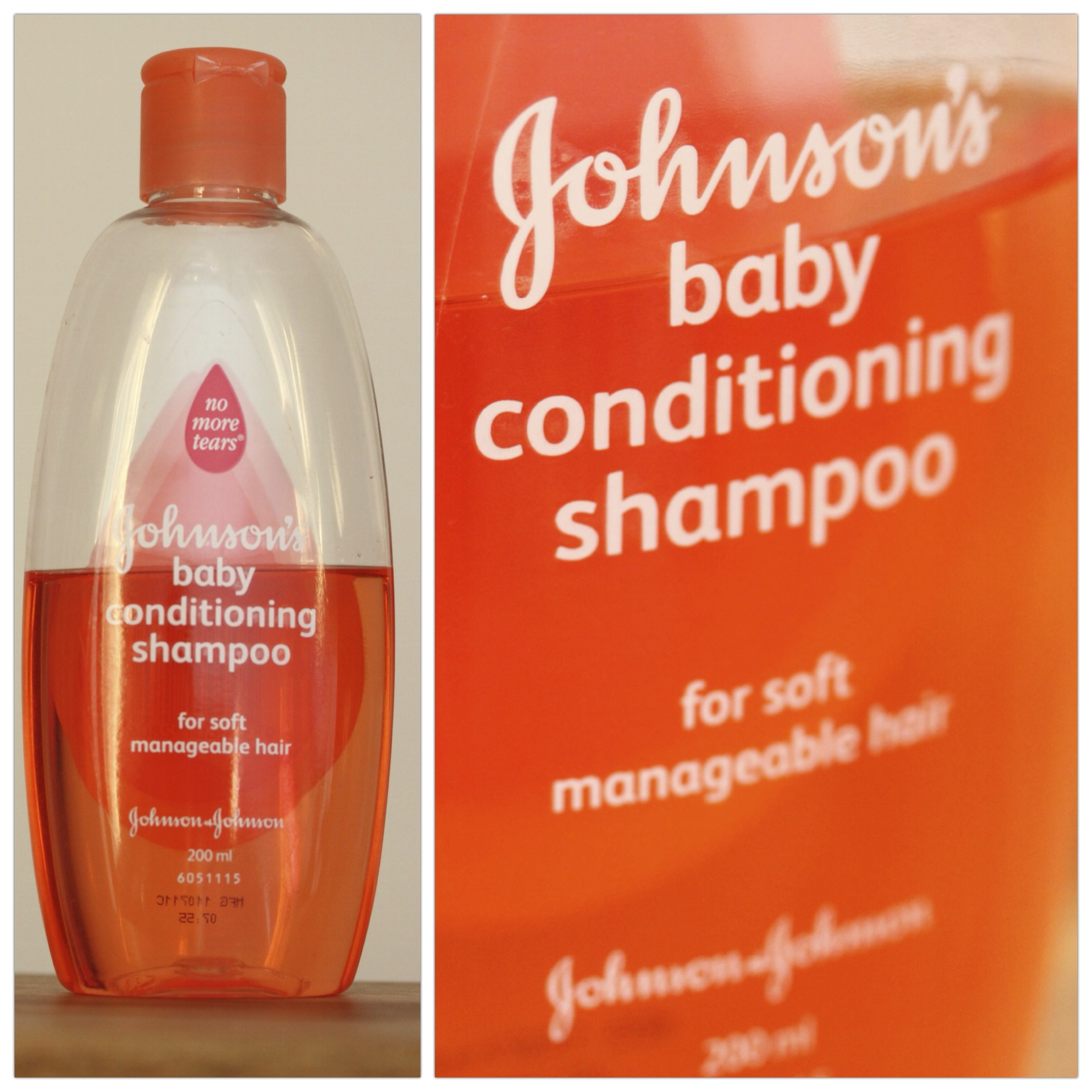 I like to use Johnson & Johnson Baby Conditioning Shampoo to deep clean my brushes.  It's extremely gentle and perfect to use on real or synthetic hair brushes.  It also smells so fresh and clean and hey, it's cheap (it will last you ages also)!
Deep cleaning your makeup brushes every week or at least once per month, will not only ensure that you banish nasty breakout causing bacteria and extend the lifespan of your brushes, it also ensures that your brushes perform as effectively as possible.
A dirty makeup brush makes blending (especially eyeshadows) a royal pain in the….well you know…and blending is the key to a flawless makeup application!  Try spot cleaning your brushes in-between your bi-monthly deep cleansing something like MAC Cosmetics Brush Cleanser.
[line]
Haircare
GOLDWELL – Colorance Semi -Permanent Soft Mousse Color
My shade:  10-P Pastel Pearl Blonde
Over the past 12 months, I've slowly been having my hairstylist lighten my hair – I'm naturally a little darker than mousey brown, so my hair has the tendency to get a little brassy tinge overtime if I don't use the right products.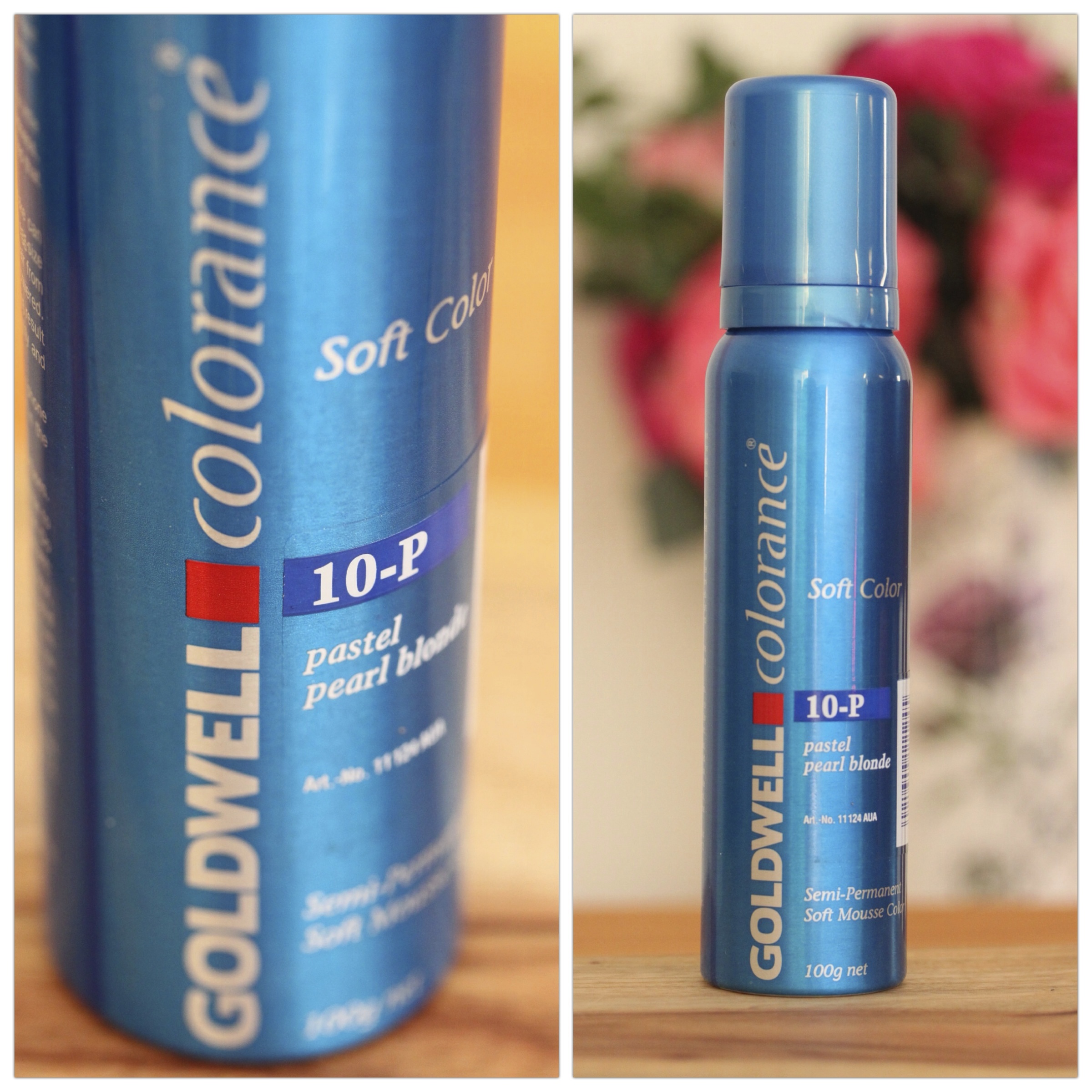 Along with using a purple shampoo every other wash, I like to treat my hair with Goldwell Colorace Semi-Permanent Soft Mousse Color in pastel pearl blonde.  I first used this product when I was 18 and a blonde all over.
It works exactly the same way as a toner and leaves your colour treated tresses looking refreshed and brighter for approximately 4 to 7 washes without running back to the salon!
So how do I use the semi-permanent mousse colour?
I first shampoo my hair twice (the old rinse and repeat trick!).
Then towel dry my hair and dispense a little less than a tennis ball sized amount of the purple coloured foam (slightly more than the golf ball sized recommended amount….hey, my hair is long and thick so it always take a little more) to the palm of my hand and work evenly through the lengths of my hair.  I pop my hair in a loose bun and let the mousse work it's magic for 20 minutes
Then rinse out and following up with my regular conditioner.
I love the smell that Colorance leaves lingering in your hair until your next wash – similar to that lovely salon freshness….man I love that smell!
BATISTE DRY SHAMPOO – big & bouncy XXL volume
This is my favourite volumizing dry shampoo of life!  I have a confession and some of you may think that this is gross…..I don't wash my hair everyday.  I don't even wash it every other day…and I'm likely not to wash it every third day either!
No my friends, I don't wash my hair as often as some – I have embraced the power of dry shampoo!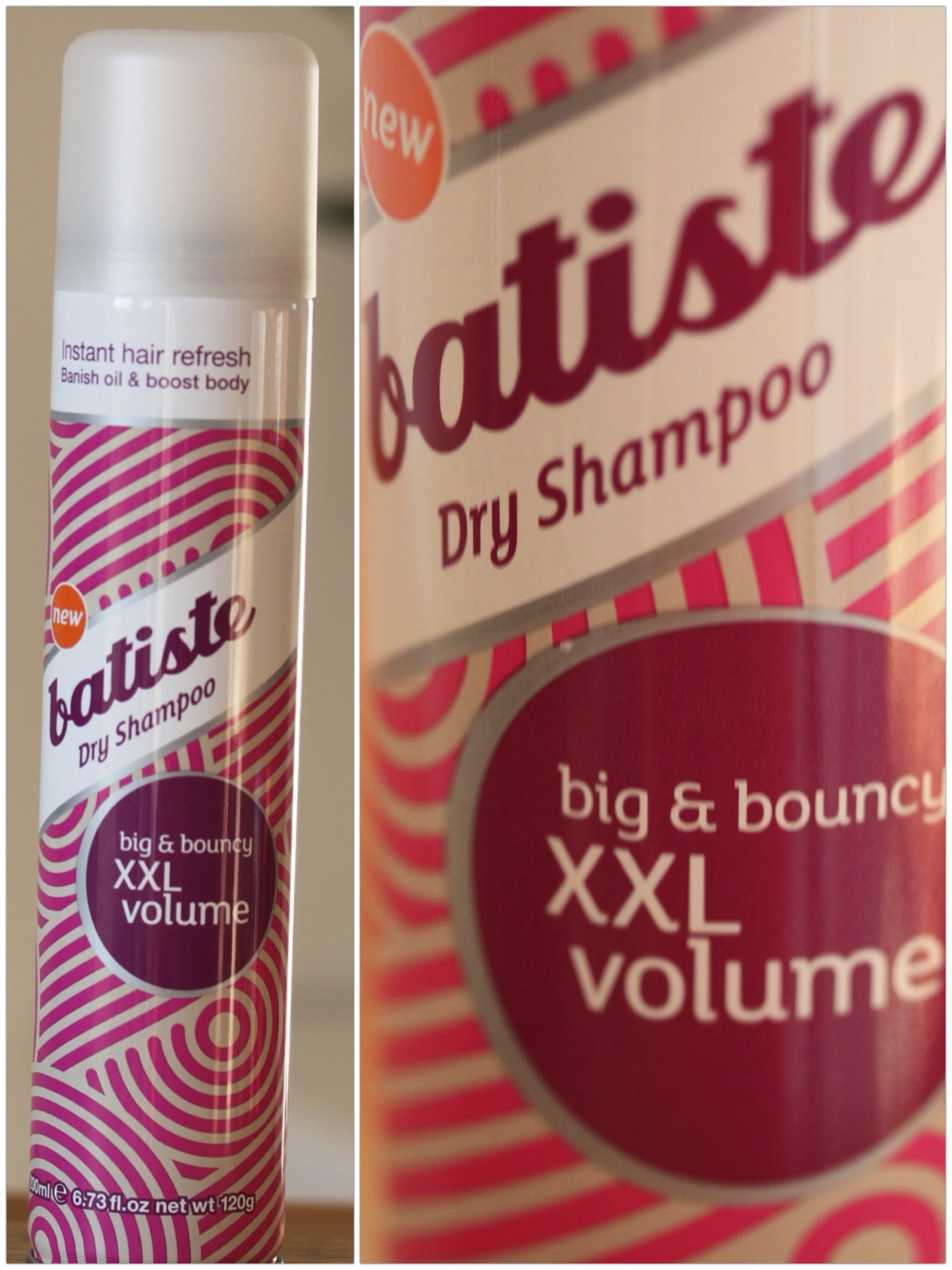 Alright, during the warmer months or when I've been hitting the gym, I wash my hair every second to third day (I'm not feral!), but in times between I use a variety of dry shampoos.
The Batiste Dry Shampoo – big & bouncy XXL volume is my favourite for adding that ummph that second, third or fourth day may lack!  A little spritz at the root of the hair and you have voluminous, refreshed, oil-free locks.
I like that the formula is slightly gritty giving you that beachy, messed up look at your roots – I spray anywhere that I want a little extra volume, especially focusing on the crown.  And lightly shake my fingertips across my scalp to evenly distribute the product.
Dry shampoo is a lifesaver – it not only saves time when you're in a pinch but leaves you looking like you just spent the last hour washing and blowdrying your hair!
Funny story: we've all heard the fake but funny excuse, "sorry I can't, I'm washing my hair!' Well, I've been that girl – from start to finish it takes me approximately 1.5 – 2 hours to wash and style my hair (it's an effort).  So when a girlfriend asked me to join her for dinner one night I replied with, "I'm sorry I can't, I have to wash my hair!"  I was a bit shocked to hear those words come out of my mouth….they were 100% true.  Naturally we both started laughing – luckily she is a great friend that knows me very,very well.  Sorry Kat!!!  hahahah  Ordinarily I would have used a little dry shampoo the next day and enjoyed dinner with a lovely friend – but my fiancé was coming home and I hadn't seen him for four months, I owed him fresh hair! hahahah.
Bless you dry shampoo!
SEBASTIAN PROFESSIONAL – Shine Crafter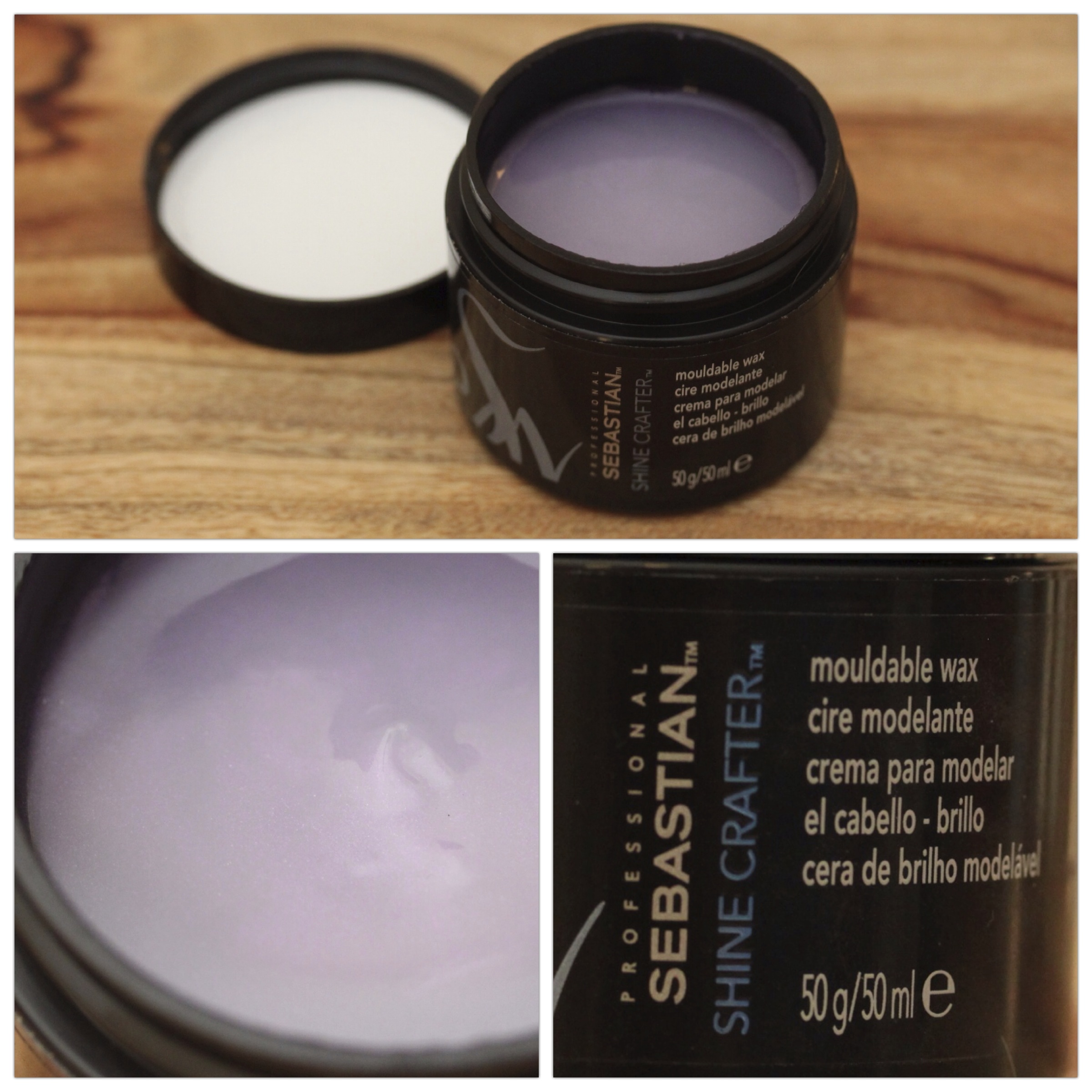 If nothing else, I just want to eat this product.  It smells a-mazing!  I recently purchased Sebastian Professional Shine Crafter while I was on the hunt for a decent pomade, and while Shine Crafter is not a pomade per se, it's perfect for the job I had in mind.
Shine Crafter is a light, mouldable wax that contains rock crystal extract – it's not gritty like a pomade.  I love to use the product to define individual curls – especially on second or third day hair and banish frizzes from the hair lengths and around the face.  You can also use Shine Crafter on freshly washed, wet hair as a blowdrying base to help achieve that salon perfect ultra sleek and smooth look.
Shine Crafter  doesn't leave your hair feeling sticky or tacky, it only leaves a beautiful natural shine (thanks to the minute shimmers) and a lingering intoxicating fragrance.  It's a product that I'll be keeping in my haircare rotation for years to come!
[line]
Perfume
PHILOSOPHY – Amazing Grace
Over the past few months I've been on the hunt for the perfect wedding day fragrance – something different to my regular everyday scents.  I stubbled across Philosophy Amazing Grace while I was shopping browsing at Mecca Maxima and it's made my shortlist.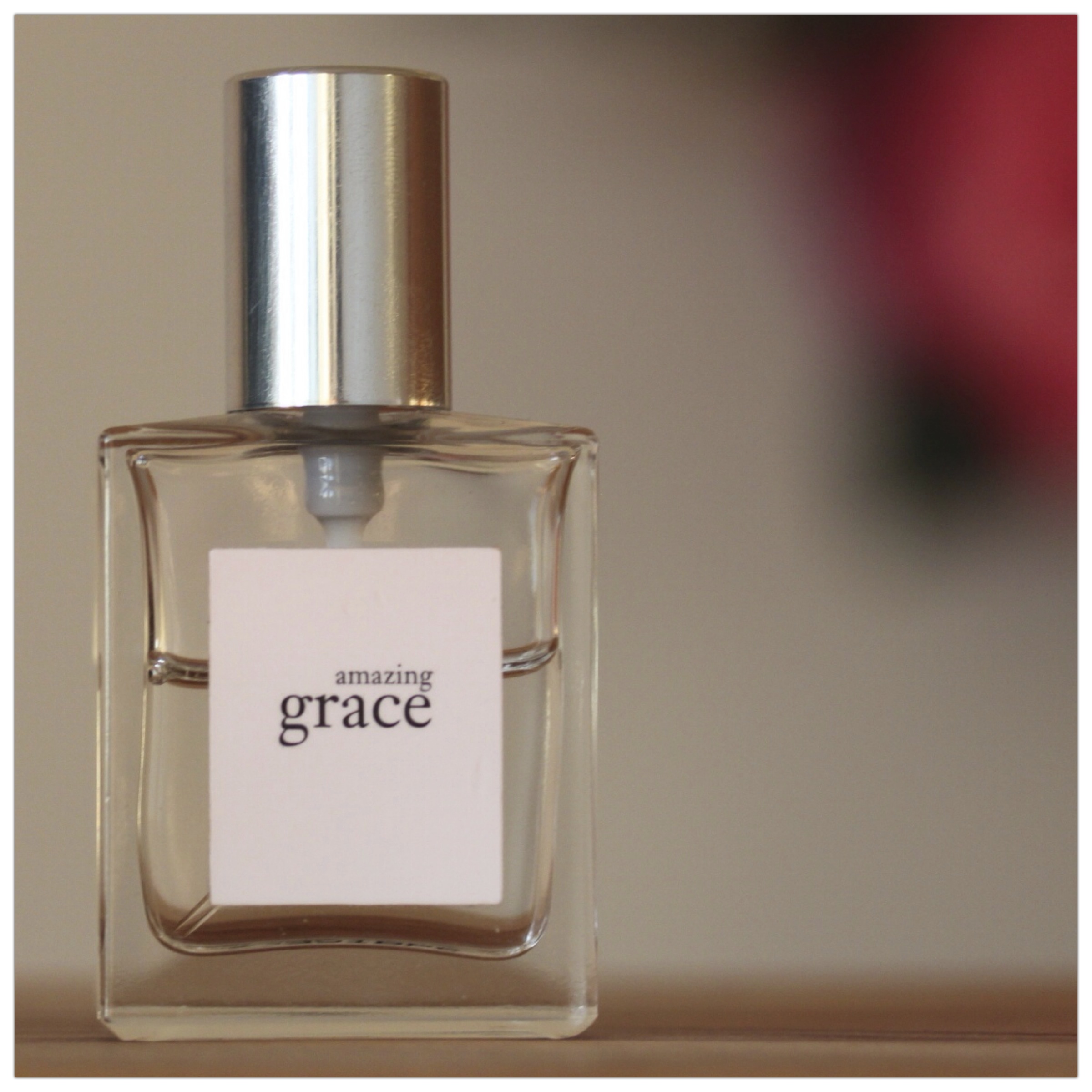 Amazing Grace smells unlike any other perfume I've smelt before.  It's soft and feminine with a lovely clean aroma.  I bought a 15mL/ 0.5 Fl. Oz bottle to test it out and have fallen in love.  If I don't end up wearing this on our wedding day, it will certainly be a gorgeous addition to my perfume collection.
Just because I'm so terrible at describing scents, here is how Philosophy describes the notes:

"Welcoming bergamot to greet the senses, irresisibly soft, clean muguet blossoms and lasting musk with its classic beauty."
Sounds just like my kind of fragrance.  Best of all Philosophy offers a wide range of sizes and price ranges.  Amazing Grace is a fragrance that is guaranteed to linger all day!
[line]
Fashion
SPERRY TOPSIDER – Bliss Flats
My fashion favourite this month are my Sperry Topsider Bliss Flats in leopard print.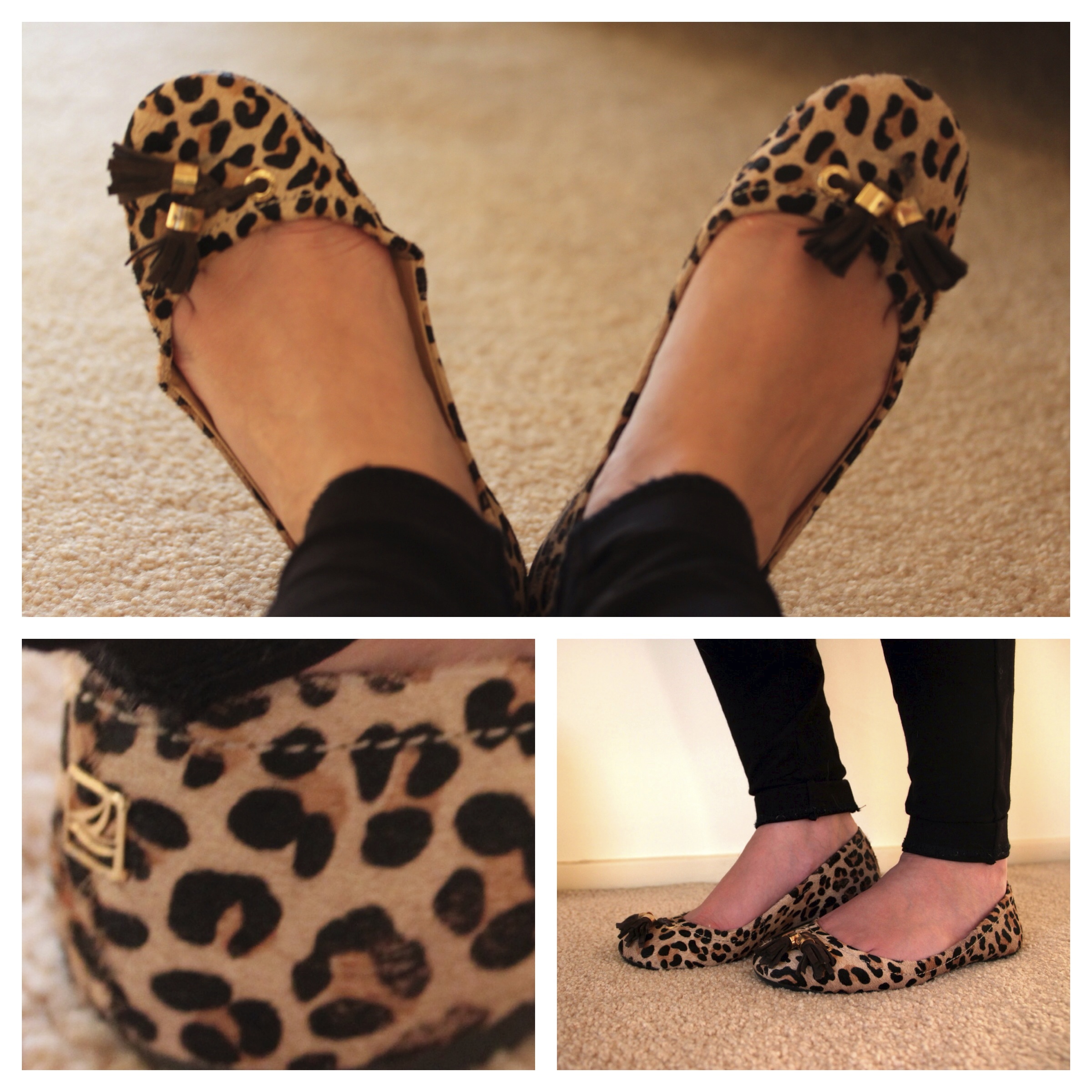 Once broken in, these were by far my most comfortable pair of ballet flats.  They have a little extra padding to support the sole of your feet which make them great for a day on-the-go…whether you're exploring a new city, doing a spot of shopping or racing around at work!
I feel like they add can add a little pop of somethin' somethin' to just about any outfit!  I'm totally an animal print convert….no more than one piece of animal print per outfit only people!
I purchased my Sperry's at Nordstrom in Chicago last year – the were on sale at the time but the retail normally for $98.00.  Sam Edelman have a very similar style available.
[line]
Those were my standout beauty and style favourites of March 2013.  Don't forget, you can shop any of the items mentioned in this post by clicking any of the pink links or images below.


What were your stand-out beauty products or fashion items this past month?  Why not leave them in the comment section below?!
Keep a look out for my April Beauty & Fashion Favourites which will be up next week.
With love,