In my opinion there are very few beauty gadgets that are worth the hype.  In fact, I generally steer clear of any product that is 'over-hyped.  So when I came across the Clarisonic Mia 2 Cleansing System, I was sceptical.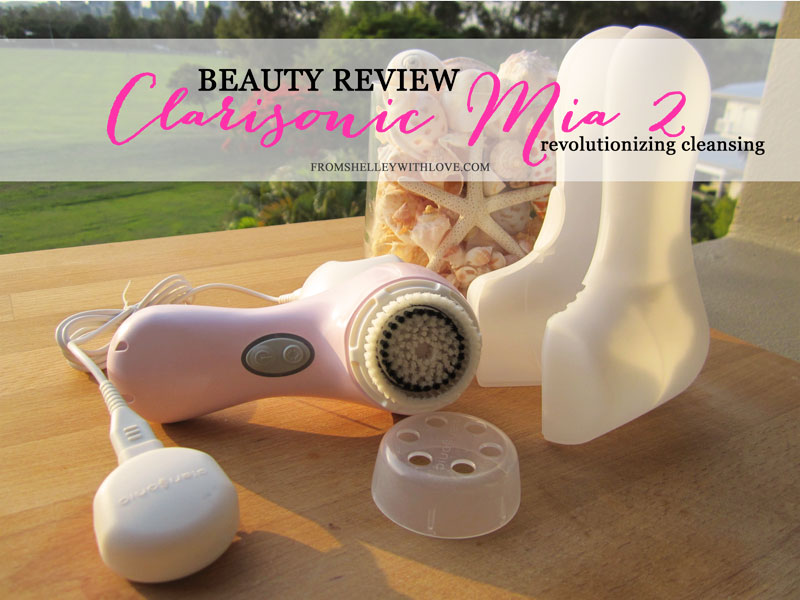 The Clarisonic Mia 2 with travel case and magnetic charger.
Sceptical I needed not be.  As I mentioned in my November Beauty Favourites, I'm absolutely in LOVE with my Clarisonic Mia 2 (in pink…of course)!  Keep reading for a rave review of one of the coolest litre beauty gadgets around.  
What is the Clarisonic Mia 2 Cleansing System
Made by the creators of the Sonicare® toothbrush, the Clarisonic Mia 2 is a lightweight, handheld electronic device that uses sonic technology to rotate back and forth a 1.5 inch brush head in excess of 300 times per second, to gently buff the skin and whisk away impurities and dirt trapped in your pores in less than 60 seconds.
According to Clarisonic, the Mia 2:
Cleanses six times better than with your hands alone in just 60 seconds
Works with skin, not against it to gently massage away impurities trapped within pores
Prepares skin for better absorption of creams, serums and moisturisers
Is gentle enough to use twice a day
My Verdict
When it comes to my skincare regime, the Clarisonic Mia 2 has become one of my must have beauty products.  After using my Mia 2, my pores appear visibly smaller and my skin is noticeably brighter, smoother and clearer.
Since purchasing my Clarisonic Mia 2 six months ago, I have busted the lightweight, sleek, handheld device almost everyday (and for the past two months, twice a day).  The 'sensitive' brush head that comes as standard with the Clarisonic Mia 2 is gentle enough that it doesn't irritate my slightly sensitive skin.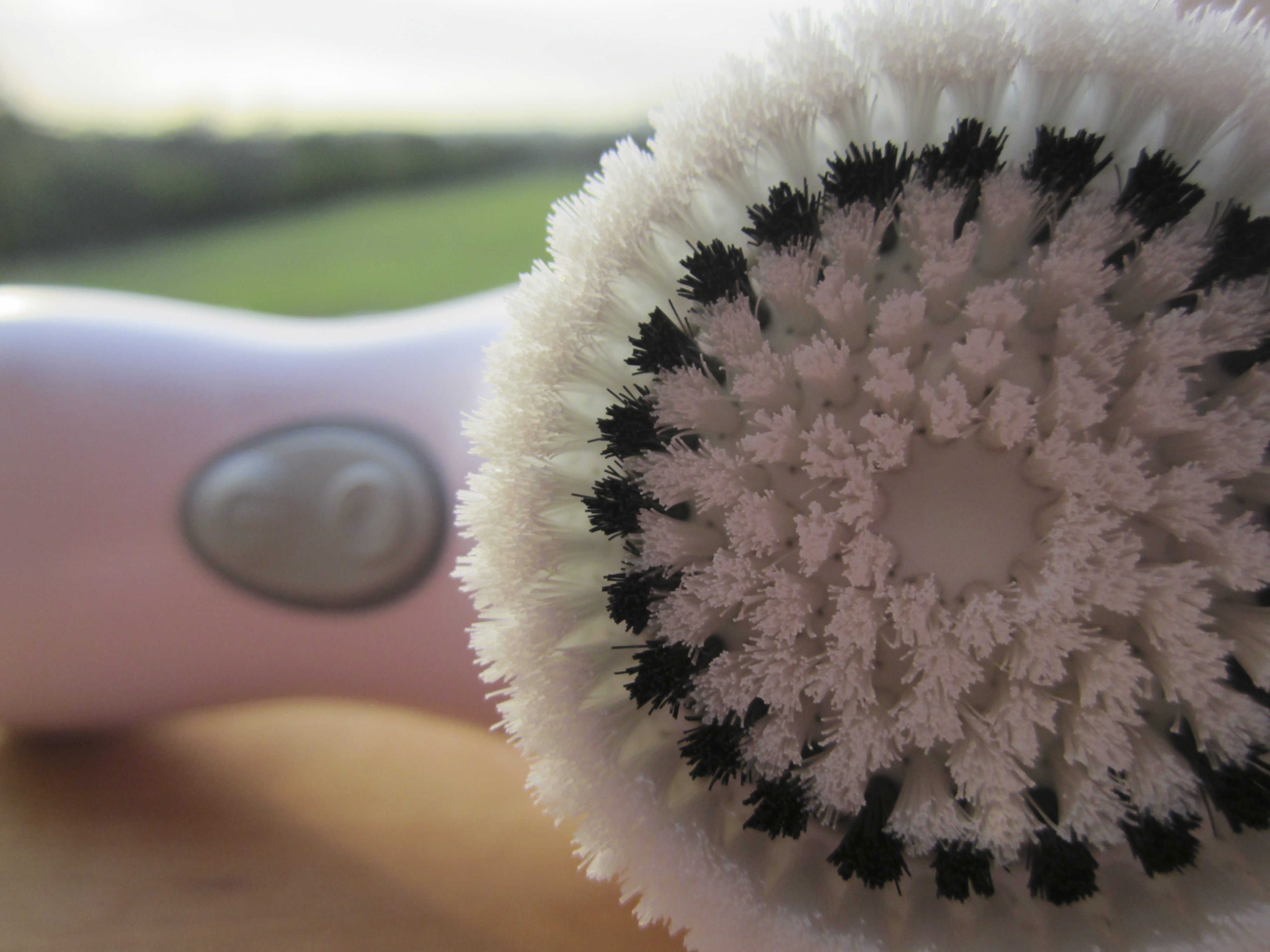 The Clarisonic Mia 2 sensitive brush head.
The Mia 2 operates at two speeds: high and low, which I personally cannot see the purpose of as their variance is ever so slight (I I use my Clarisonic Mia 2 on high speed).  I also find the beepy T-Timer (an area specific time) to be a little dinky.  Having said that, I did find the time helpful when I first started using my Mia 2 – it provides time-acurate notification of when to move to the next section of the face.
A downside of the Clarisonic Mia 2 is the lack of low battery notice that you receive – virtually none.  If you are lucky, the Mia 2 will buzz twice at you prior to finishing your 60 second treatment.  This has only happened once to me.  Every other time I have run out of battery halfway through which is slightly irritating (first world problems…yes I know).
Packaging
For those of you that travel from time-to-time as I do, you will likely appreciate the hard travel case that the Mia 2 come with.  Not only does it give the Mia 2 that little bit of added protection from those rough baggage handlers, but you can pop your wet Mia 2 into the travel case without it leaking on or destroying anything in your bag.
It also comes with a handy magnetic charger that takes up next to no room in your bag or your bathroom counter.  The Clarisonic Mia 2 is made from quality materials and is remarkably durable.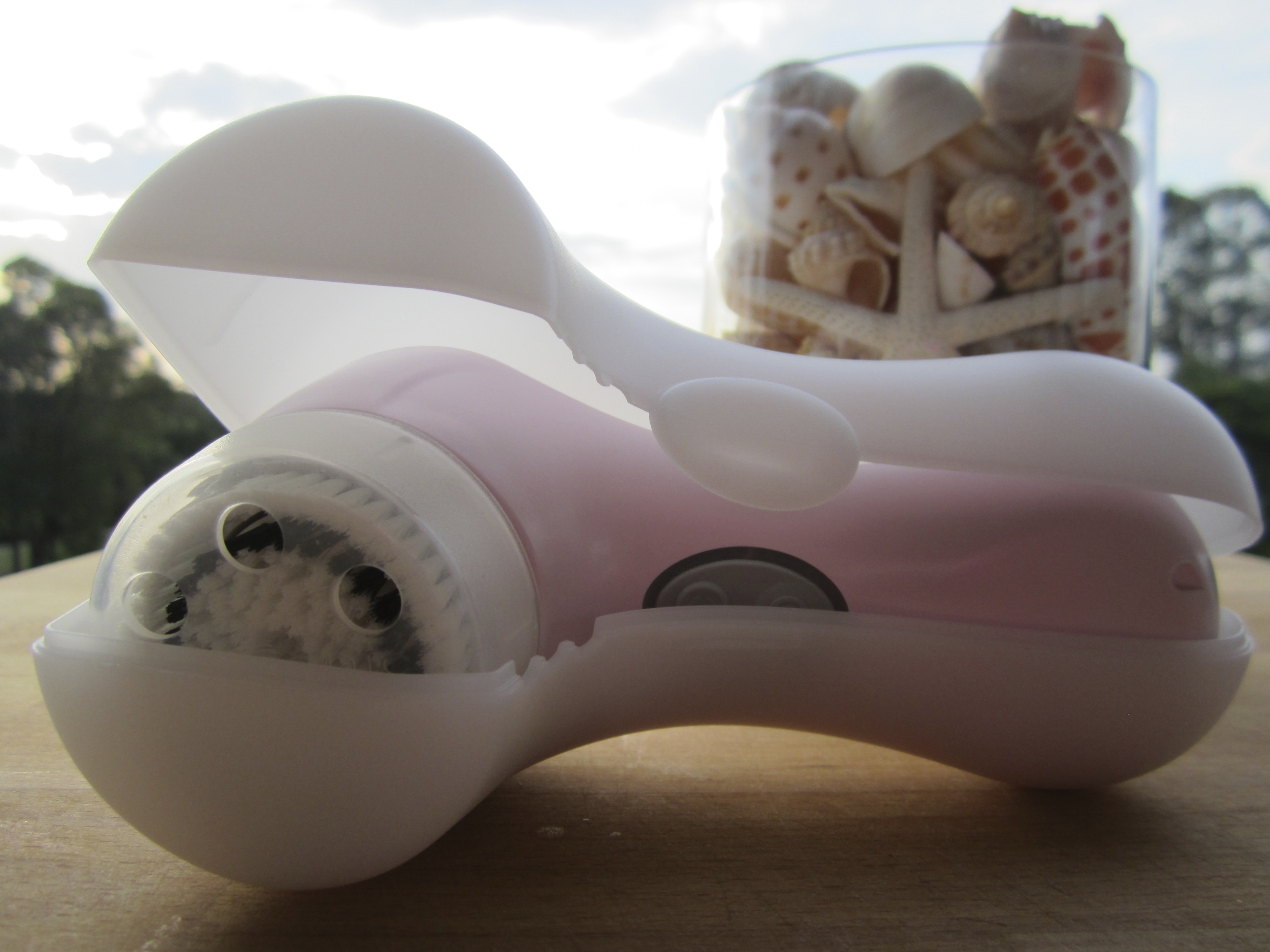 Laying in its travel case, the Clarisonic Mia 2.
During my research prior to purchasing my Mia 2, I noticed that many other Clarisonic users reported a 'purging phase' – where the skin temporarily breaks-out while it's evicting all those nasty little dirt particles that are blocking the pores.  I personally did not experience the 'purging phase' (thankfully).
Price
At $149.00 (USD) the Clarisonic Mia 2 is on the pricey side however, I honestly believe it's worth every single penny!
Check out Clarisonic Mia 2 stockists in a country near you:  Australia, United States, United Kingdom.
[line]
Whether you have teen skin and need some help with those pesky little pimples or adult skin that needs a little help to brighten and smooth, the Clarisonic Mia 2 is perfect for all skin types and ages.
Cleansing my face everyday has become a highly enjoyable task with the Clarisonic Mia 2 – it feels like a 60 second mini facial leaving your skin looking radiant and refreshed.  I'm a massive convert!
Over To You
Have you tried one of the Clarisonic cleansing systems?  What are your thoughts on the beauty gadget?  Why not leave your opinion in the comment section below.
Did you like this post?  If you did, don't forget to share it with your friends using the social media buttons below.
With love and gratitude,