Champagne, chandeliers, cheese and a cute little goodie bag greeted me upon arrival at the NAWIC Ladies Night: Getting Awards Ready event.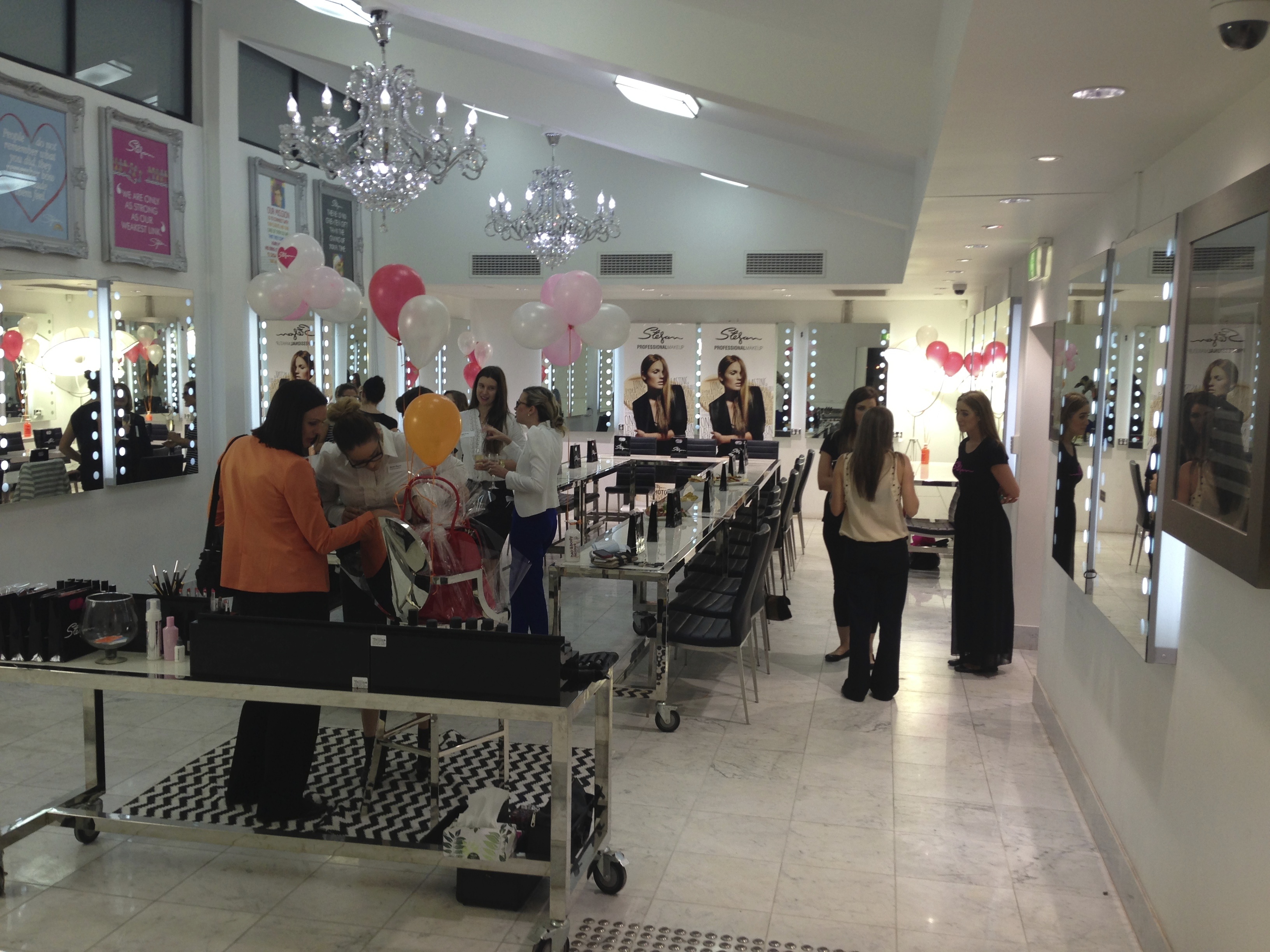 Meeting and greeting with champagne!  Marnie and Sarah check out the major prize.
The night was hosted by the gorgeous National Association of Women in Construction (NAWIC) Queensland and Northern Territory council members: Marnie Beckett, Sarah Roach and Janelle Walker at the snazzy Stefan Concept Salon in South Brisbane, on September 12.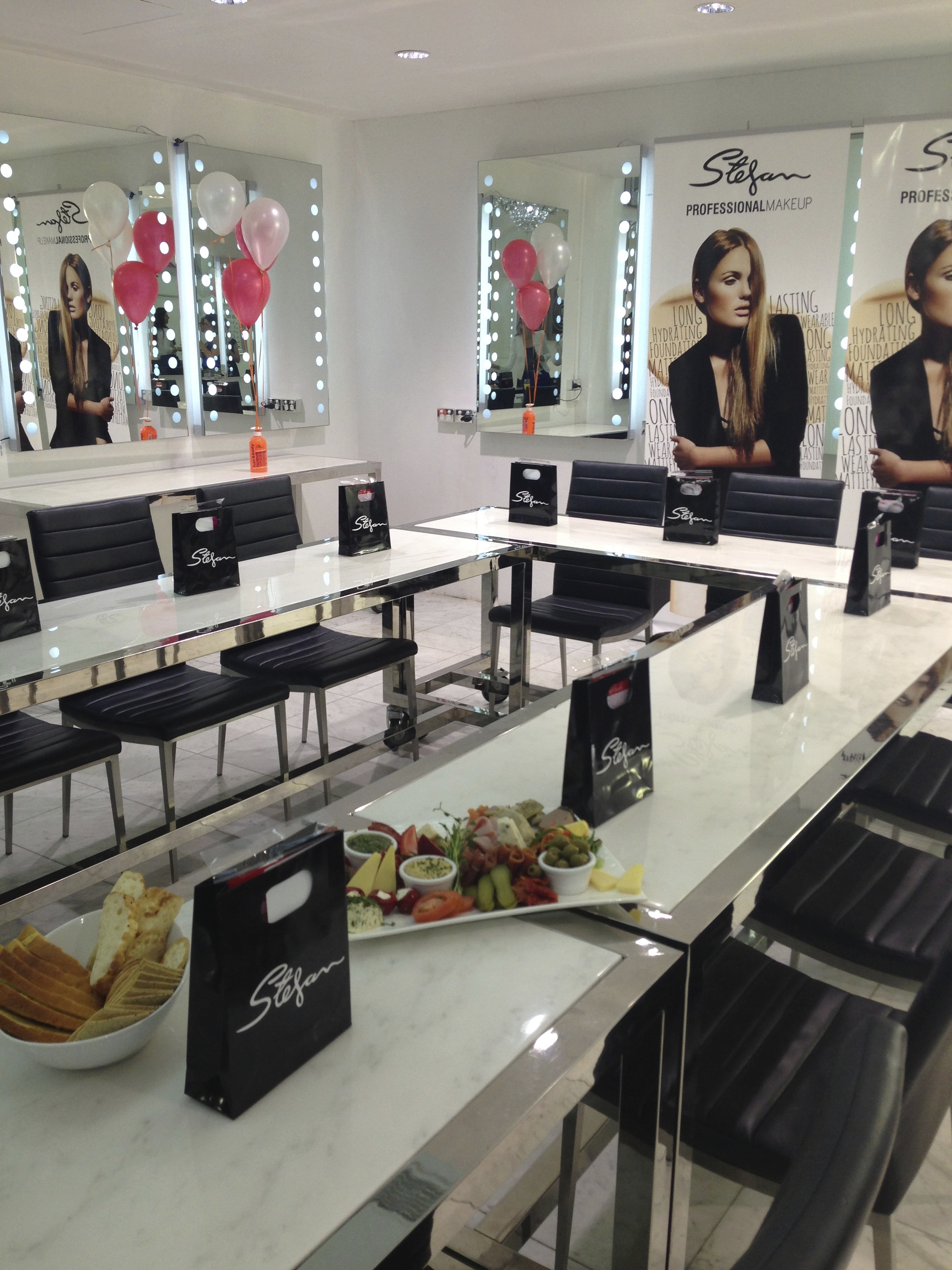 The Stefan Concept Salon – all setup for the NAWIC Ladies Glamour Night.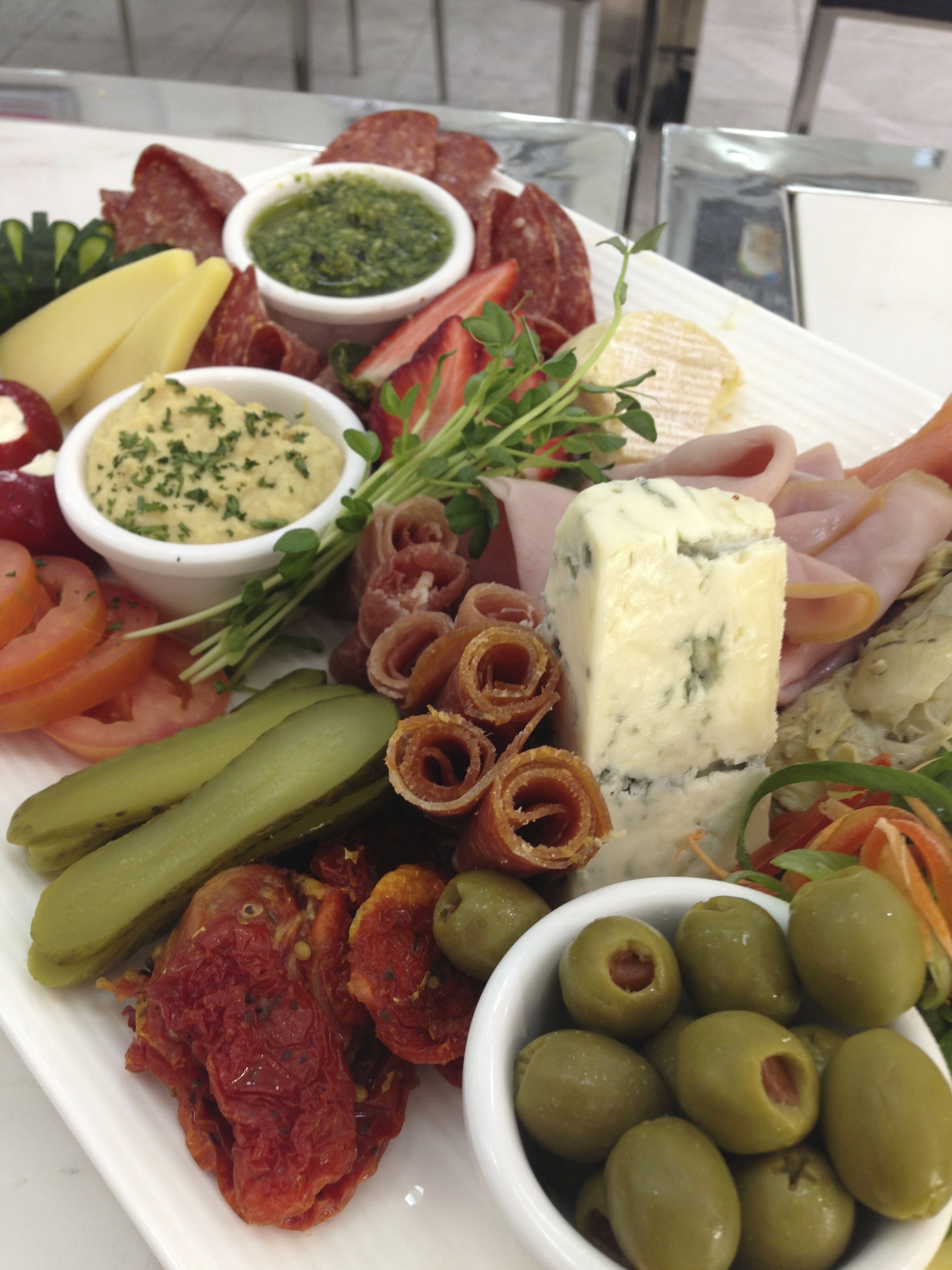 Deliciousness on a plate!
To kick off the glamour night's excitement, the winners of four lucky door prizes were announced.  Winner, winner chicken dinner, I was one of those lucky four!  I was super pumped to win a Coconut & Vanilla Hair & Bodylicious Shampoo valued at $29.95…I've already cracked open the 710mL bottle of absolute deliciousness – it smells like a beach holiday in a pump-bottle…a-mazinggg!
For the next two hours, some of Stefan's very talented makeup artists showcased Stefan's newly launched makeup line and shared their best makeup application and hair styling secrets.  Every thing from why you should use facial primer to how to achieve those ever-popular beach curls.  The girls even included a demo on how to use eyeliner on the lower lash-line without creating 'eye goop'!  Hahahah, yep, that one was a real special request that had the whole room laughing!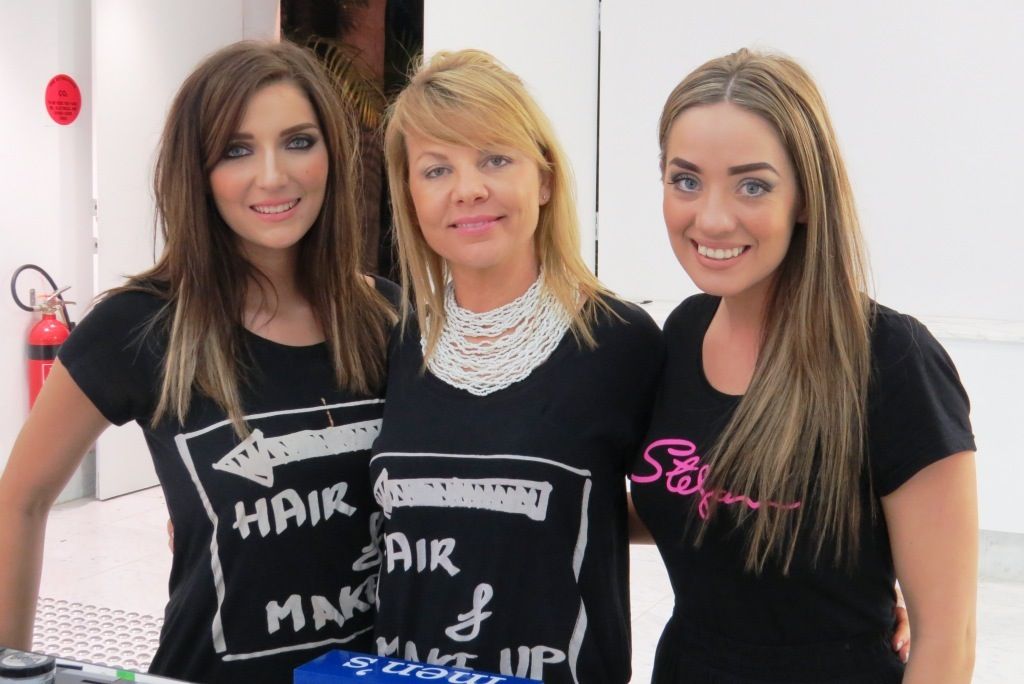 The Stefan Hair and Makeup Team – gorgeous girls, thank you for a lovely evening.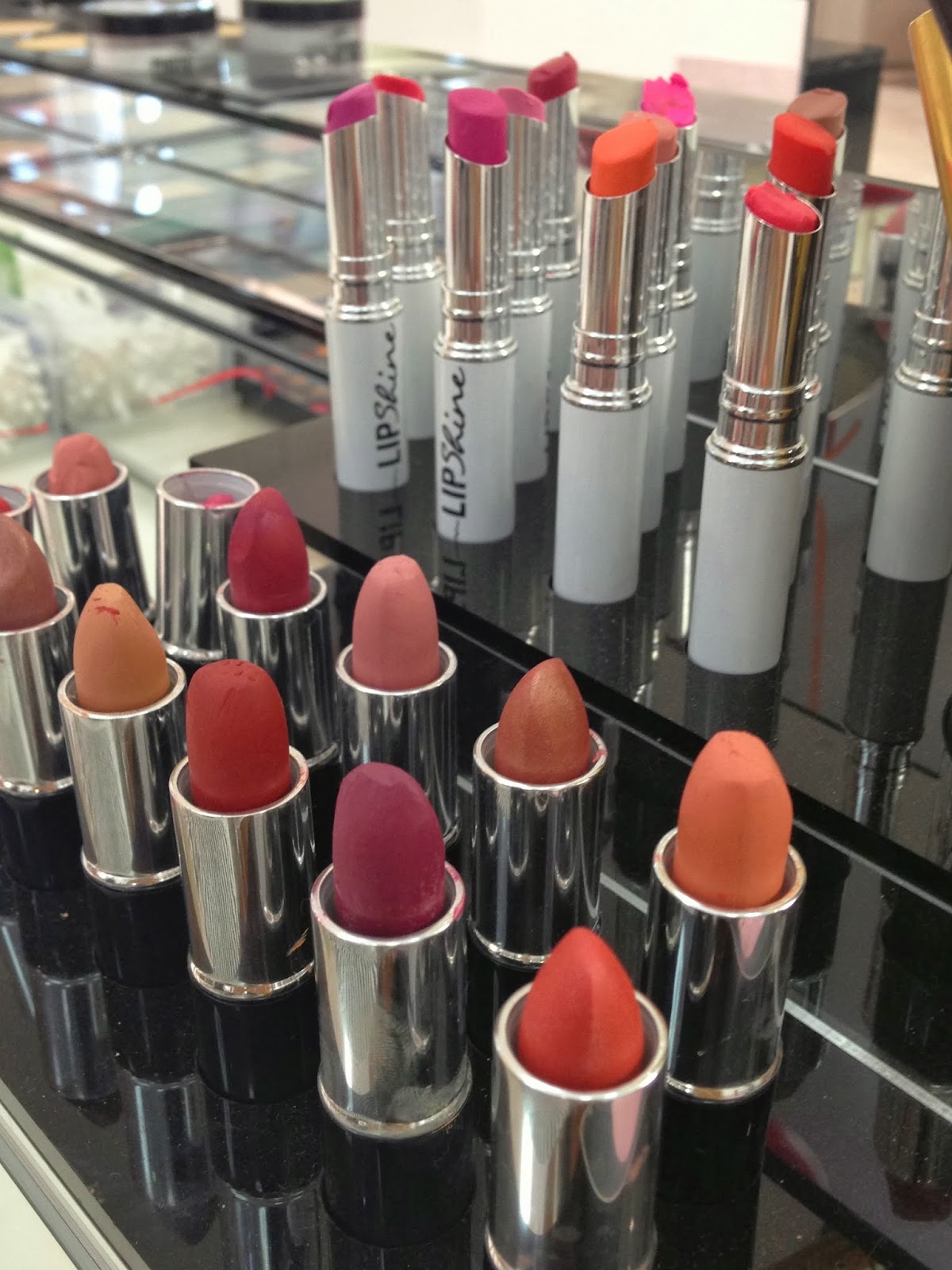 Lippy love – love the vibrant colours!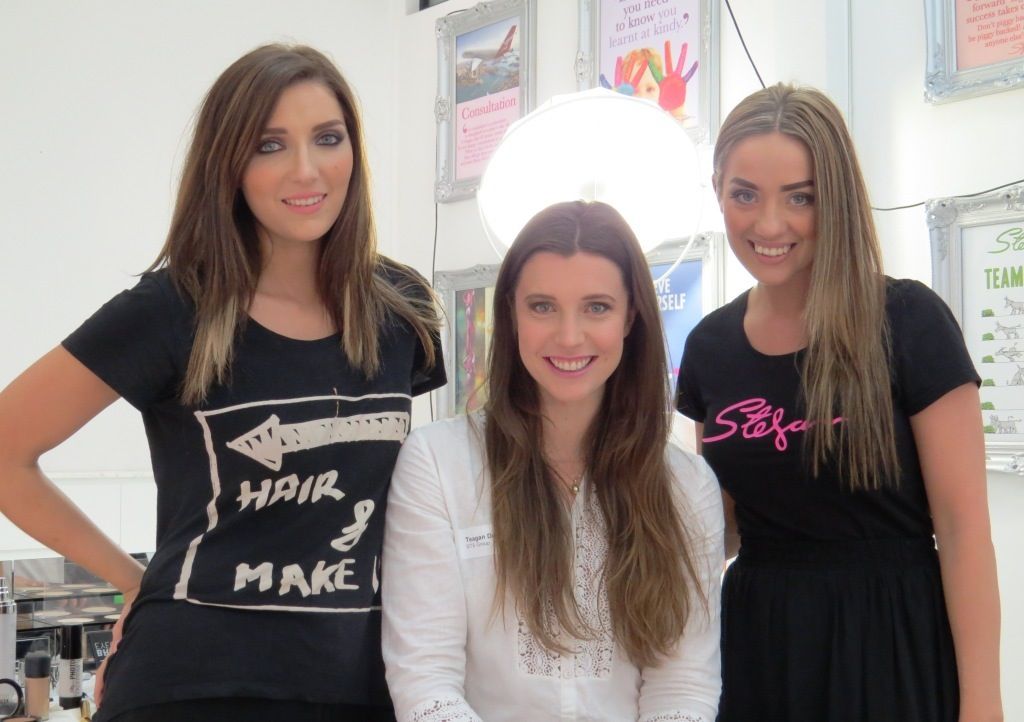 Makeup model, Teagan Dowler with a beautiful, soft daytime brown smokey eye.
Before the evening came to a close, the winner of the major door prize was draw. The massive prize pack included the following Stefan products:
1 x bright red and leopard print oversized bag
1 x Professional Ionic 2200W Hairdryer
1 x Professional Ceramic Straight Iron
1 x Strawberry Magic Hair & Bodylicious Shampoo
1 x ALIVE Nourishing Daily Keratin Shampoo for coloured hair
1 x ALIVE Nourishing Daily Keratin Conditioner for coloured hair
1 x ALIVE One Minute Volumising Keratin Treatment for fine hair
1 x classic brush (large)
To my complete surprise my business card was draw!  I couldn't believe my luck – it was an amazingly generous prize…I think I shrieked the words, "Holy smokes that's my card!" before my name was even announced.
I realised at that point that the electronic items in the pack (the ceramic straightener and hairdryer) would need to have dual voltage for them to work in both Australia and the United States – which will become my new home in less than three weeks (eeeek!).   The girls at Stefan offered to switch my electronic products for other haircare items if I found the voltage to be incompatible with the US (again, super lovely of them).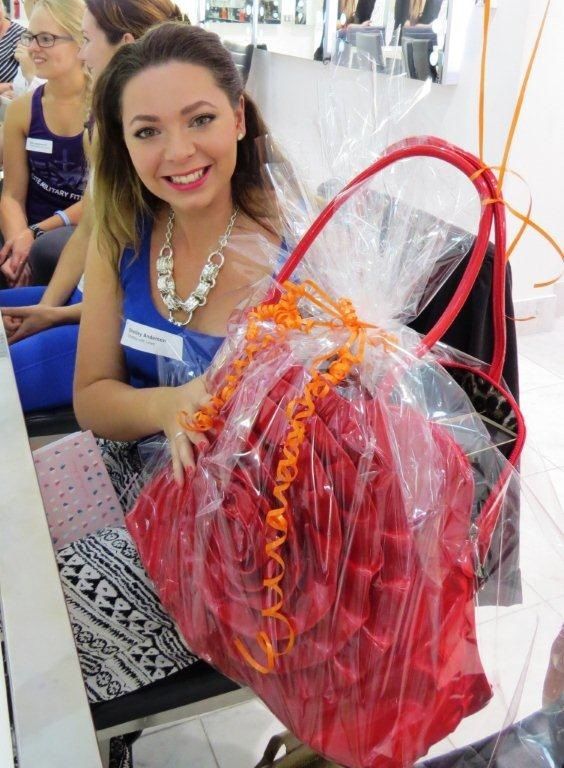 Grinning like a cheshire cat – here I am with my prize!
I had a super fun evening networking and getting to know so many lovely ladies (some are new blog followers – thank you so much for your support lovelies), playing with products and learning some fabulous new tips and tricks.
I'd like to thank:
Marnie, Sarah and Janelle for organising such an amazing event. Click here for more info on the National Association of Women in Construction.
The girls from the Stefan Hair and Makeup Team for so many little gems of styling wisdom! Click here for more Stefan info along with products and services offered.
Giveaway time – it's your turn to win!!
The amazing prize pack listed above is valued at over $460.00 and I'm giving it to one of you!
I have not be sponsored by either one of these companies for this giveaway – I simply cannot use the electrical items and hey, anyone that's been following my blog, Instagram or Facebook Page knows that I don't need any more products!  Plus I love sharing the love – it's so much fun!!
 #BeautyAddict
 *** GIVEAWAY CLOSED ***
To enter the giveaway, follow the four simple instruction steps below:
1.  Pop over to From Shelley With Love on Facebook and 'LIKE' the page (if you haven't already…I'm constantly updating my page with pieces of girly fun!).
2.  Find the below Giveaway Picture on the From Shelley With Love Facebook Page.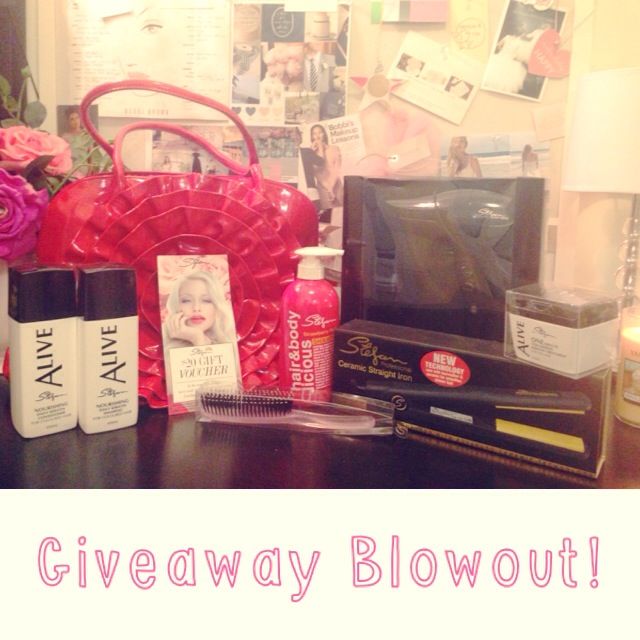 3.  Click the 'LIKE' and 'SHARE' buttons on the Giveaway Picture.
4.  Finally, leave a 'COMMENT' on the Giveaway Picture to let me know that you have completed the above entry steps!
LIKE, SHARE & COMMENT – it's that easy!
Enter as many times as you like – up to one entry per day until the giveaway closes Thursday, 3 October 2013 at 6:00pm AEST!
Giveaway Conditions and Announcement Details
This giveaway is only open to residents of Australia.
Enter as many times as you like – up to one entry per day until the giveaway closes.
The giveaway closes on Thursday, 3 October 2013 at 6:00pm AEST.
The winner will be announced on THIS blog and the From Shelley With Love Facebook Page on

Friday, 4 October 2013.

  UPDATE: new announcement date Tuesday, 8 October 2013 – see below for further information:
The winner will have seven (7) days from the announcement date to claim their prize by sending me a private message via that From Shelley With Love Facebook Page – I'll remind you when I announce the winner!
None of the mentioned products have been used – they are all brand-spank'n new.
Good Luck!!