When I heard that Kate Spade New York was opening a shiny new flagship store in Houston, I squealed with delight, excitement and anticipation.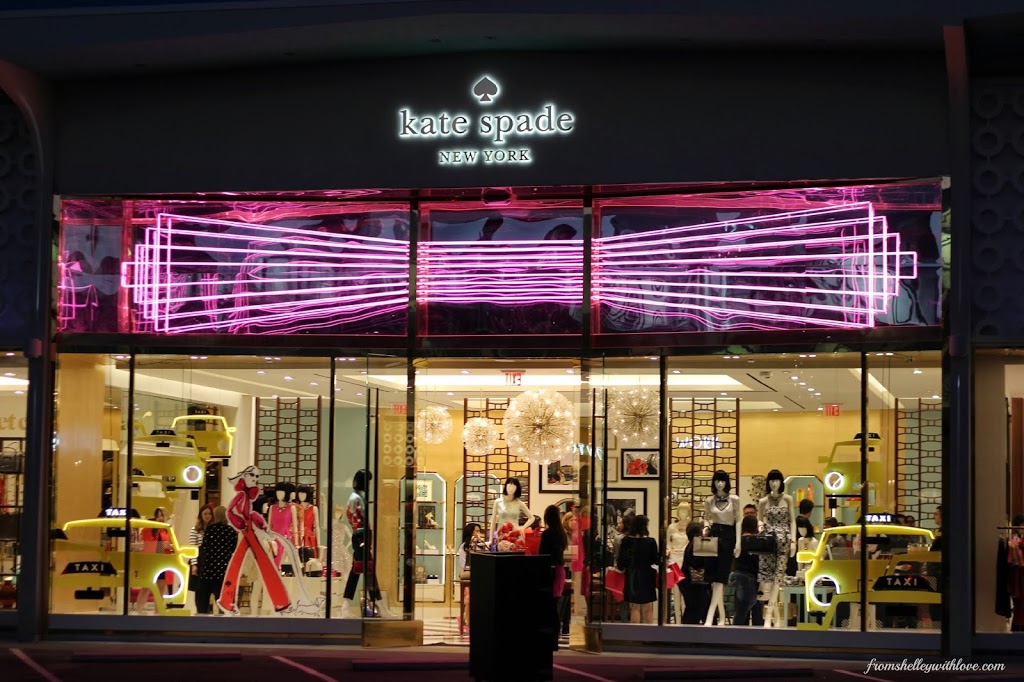 The new Houston, Kate Spade New York store.
Based in the ultra trendy and uber popular Highland Village shopping area, Kate Spade NY opened the gold, shiny doors of their brand's second flagship store to adoring Kate Spade fans and customers on Saturday, February 22.
To celebrate the grand opening of this fabulous new store, two equally stylish cocktail parties were thrown this past Thursday and Friday night.
Grateful and crazy-excited to be invited to both events, I left the hubs at home to fend for himself (poor darling) and took off with my new Kate Spade purse on my shoulder (a shiny new purchase made during a break from editing my digital magazine, Sent With Love) and camera in hand, ready for an evening of shopping, champagne and mingling with gorgeous fellow Kate Spade lovers!
Here is your visually stunning feast!
Kate Spade Exterior Delight
Let's start with this amazingly beautiful exterior and window dressings – seriously, a giant neon pink bow…ridiculously cute!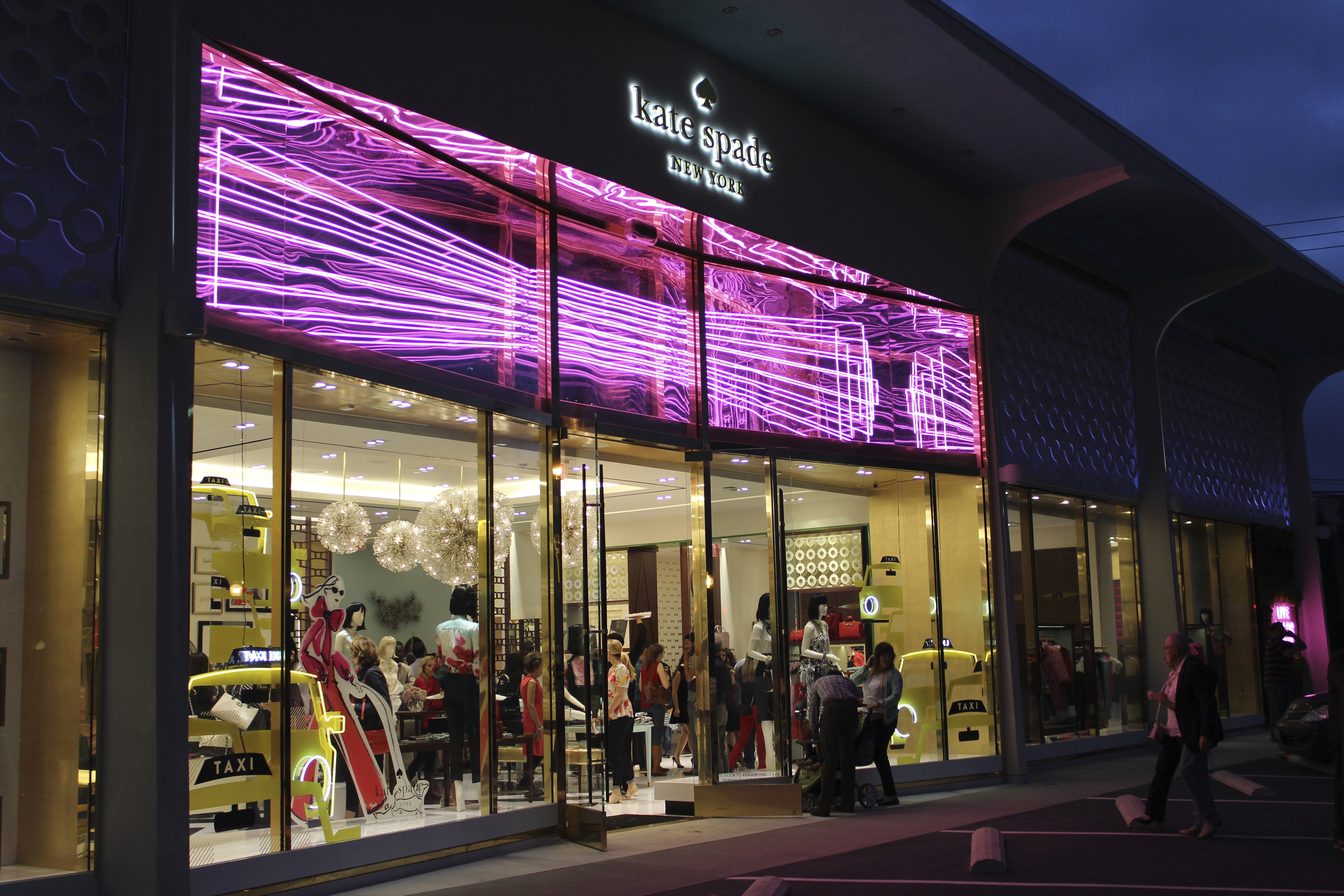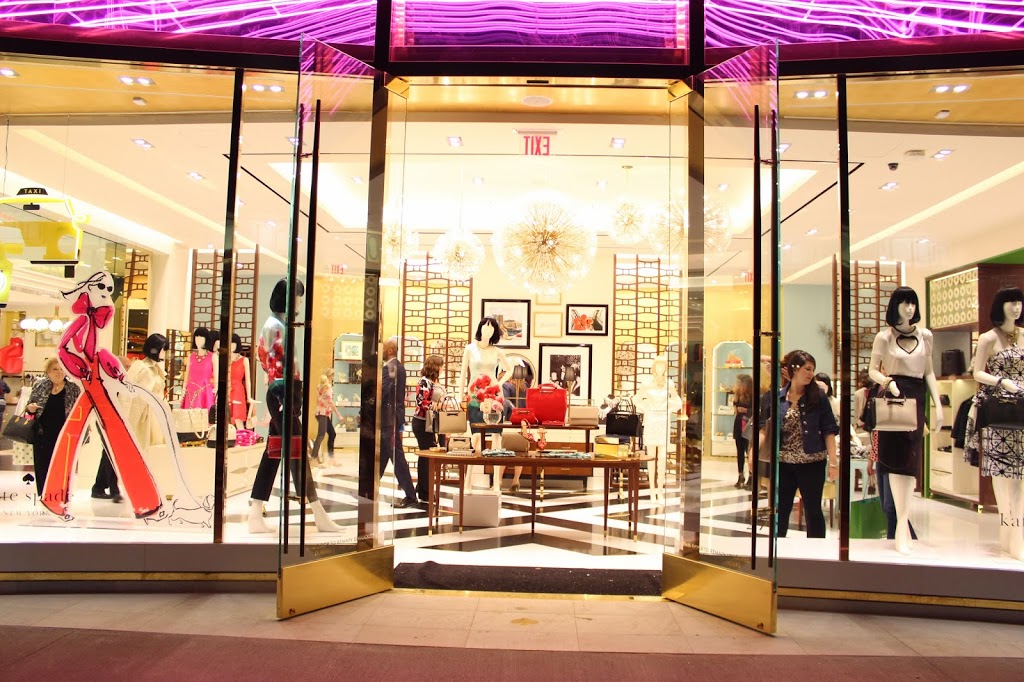 I love the combination of the neon pink with the gold details and adorable New York style illustrations visible in the shop windows.
Kate Spade has definitely arrived in Houston!  The store front is amazing.
Deliciousness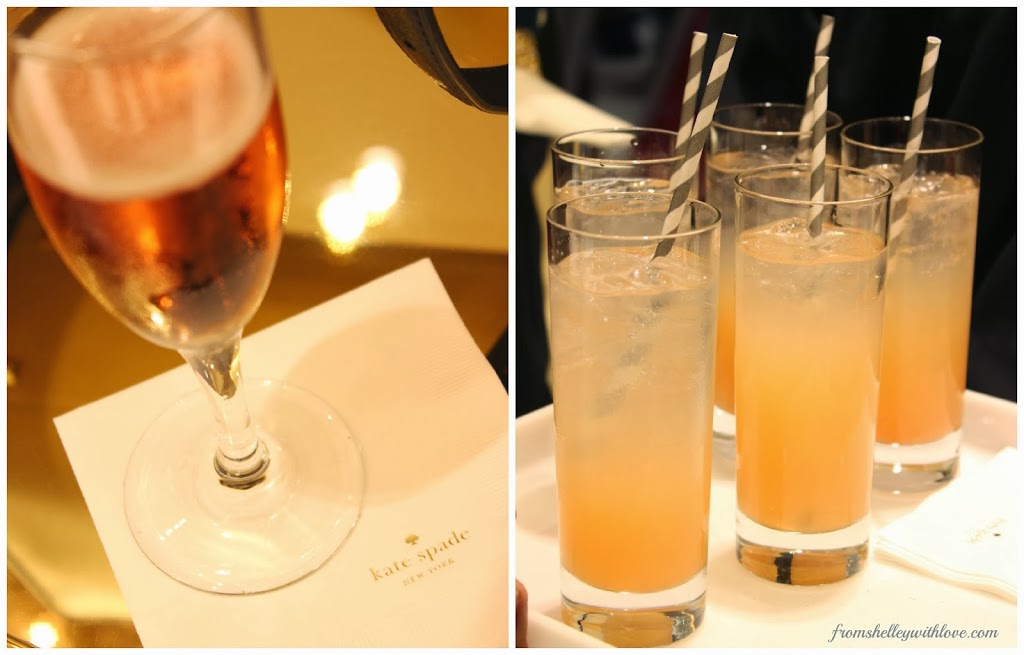 Pink champagne or grapefruit and vodka anyone?  Even the cocktail napkins were embossed with the metallic gold Kate Spade logo – a beautiful little detail, which is typical hallmark of the Kate Spade brand. There seemed to be an endless amount of delicious food circulating for hours and hours – yum!
The Epitome of Style
Holy smokes, wowzers!  I was in sensory overload – like a kid in a candy store, I wanted it all!  To my husband's relief, I exercised restraint with the credit card however, I did leave having met some really lovely people, picked up a whole lot of stylespiration and a very long wish list!!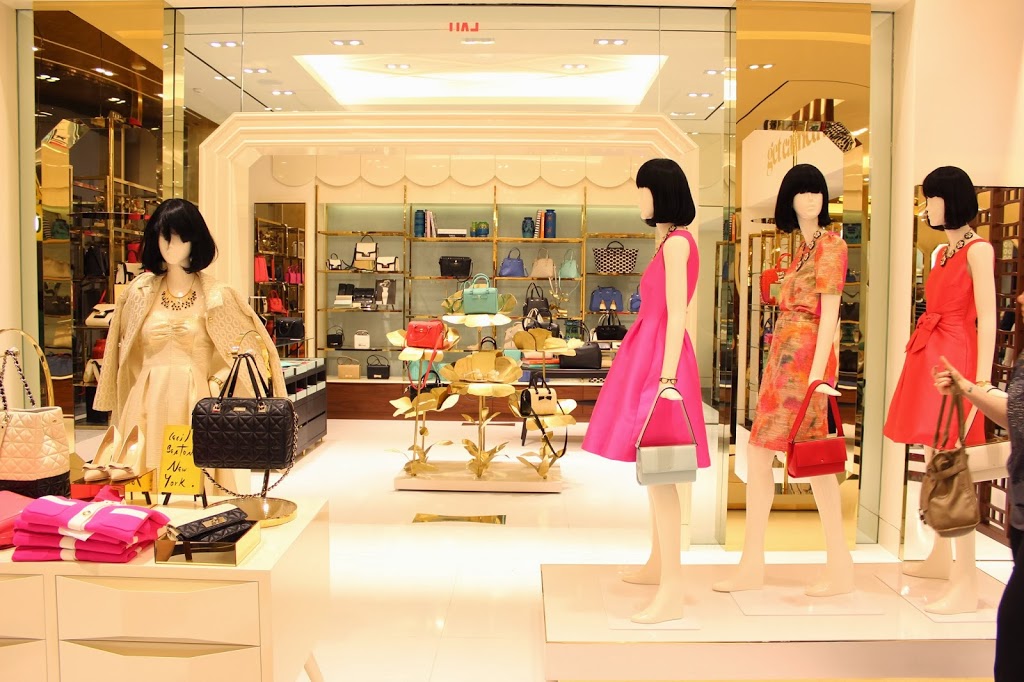 In the middle, one-of-a-kind sculpture by local Texas artist, Joseph Cohen.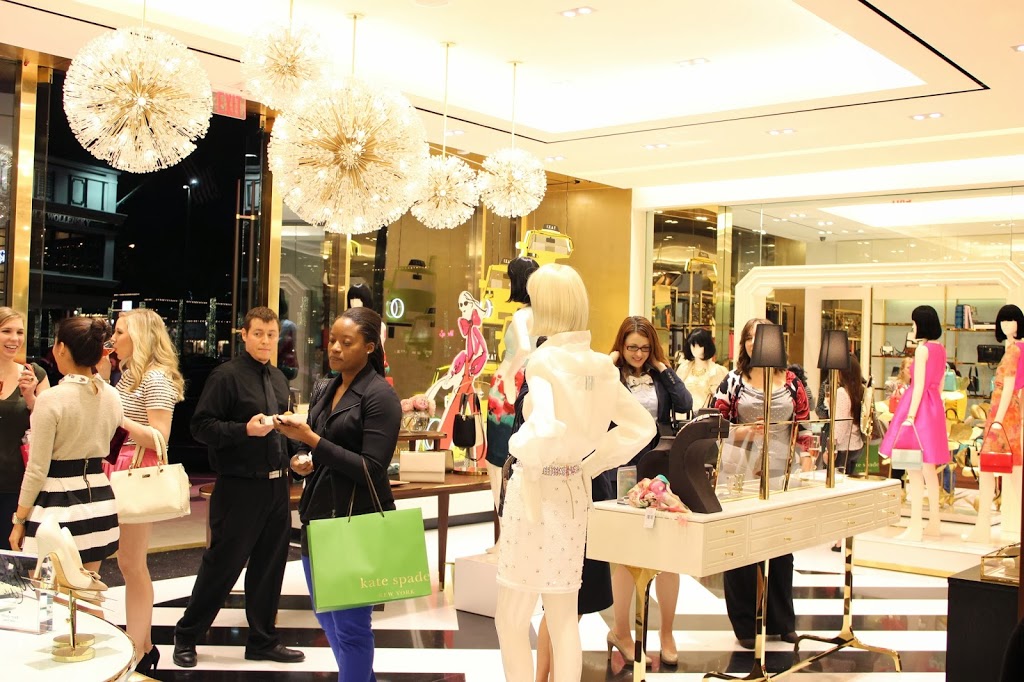 I love all the decor pieces.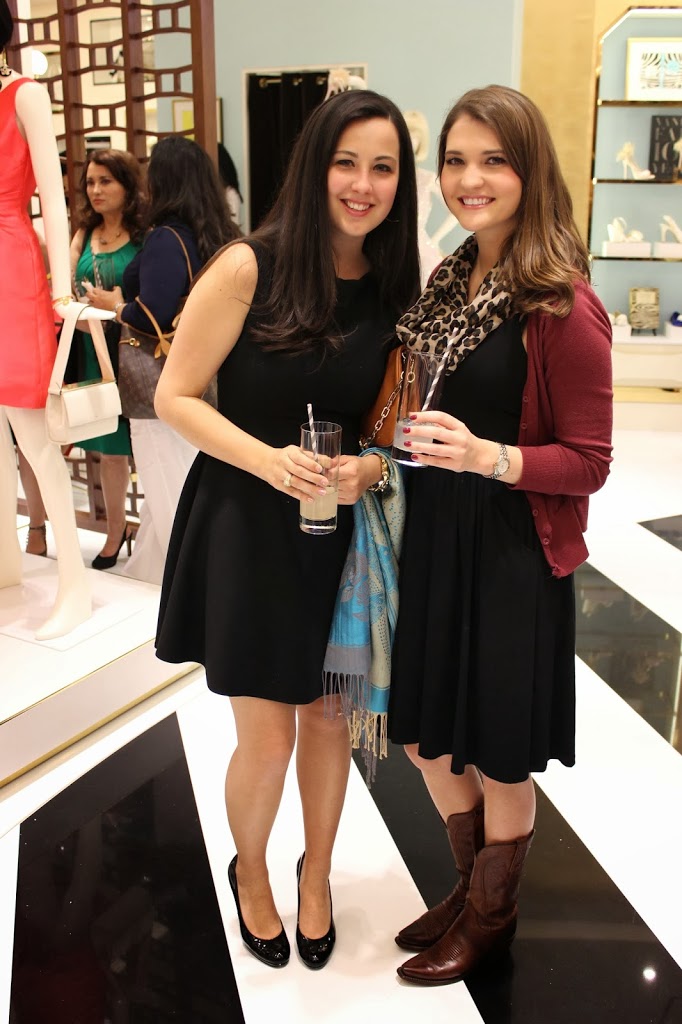 Maryanna Hill and Raychel Clark enjoying a yummy cocktail.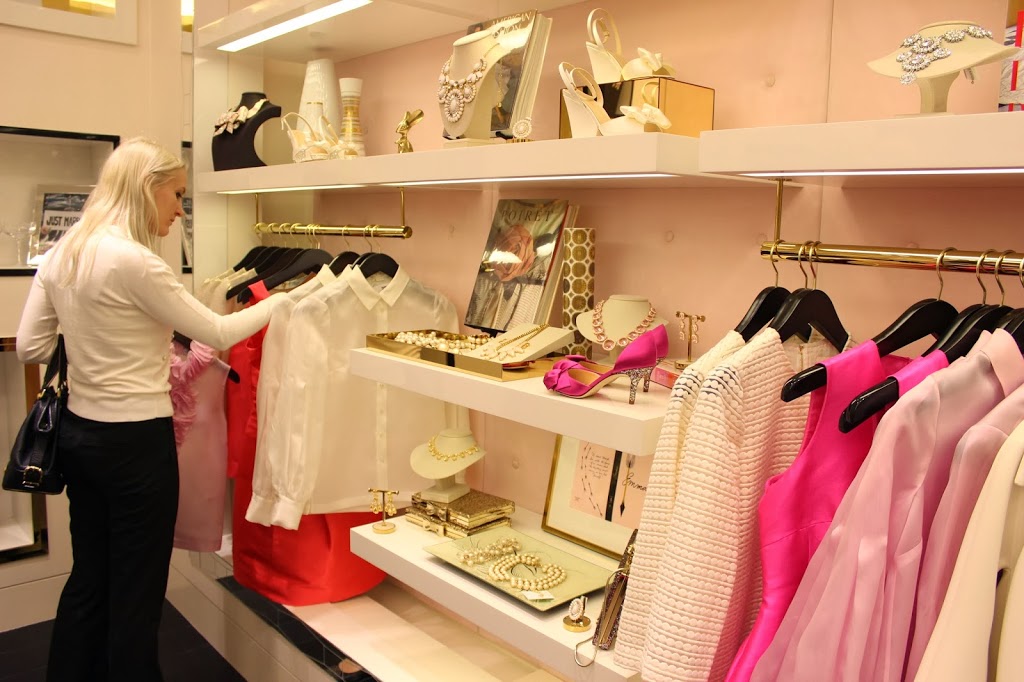 Anastasia Molodtsova checking our the gorgeous display.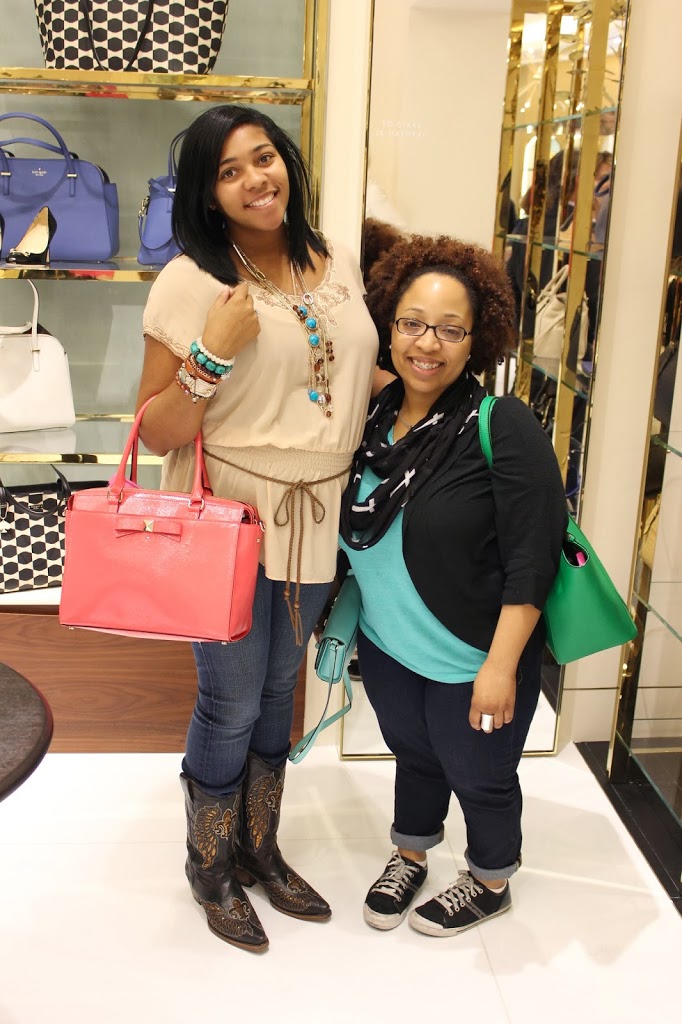 Krystal Finch and Lauren Peavy living colour fully with their Kate Spade bags.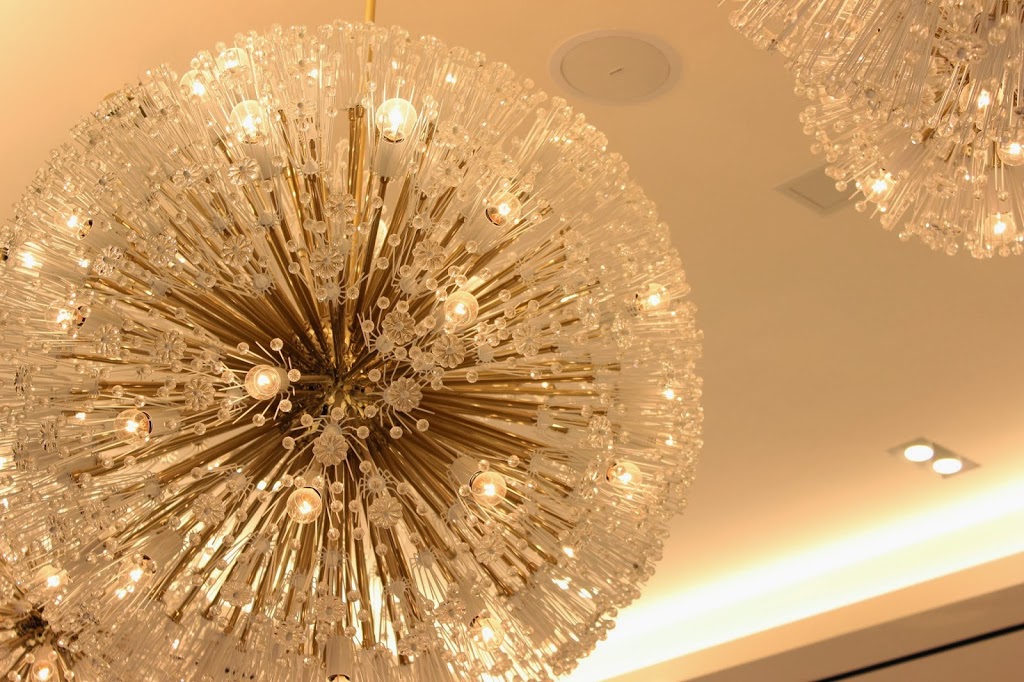 Check out this amazing light feature!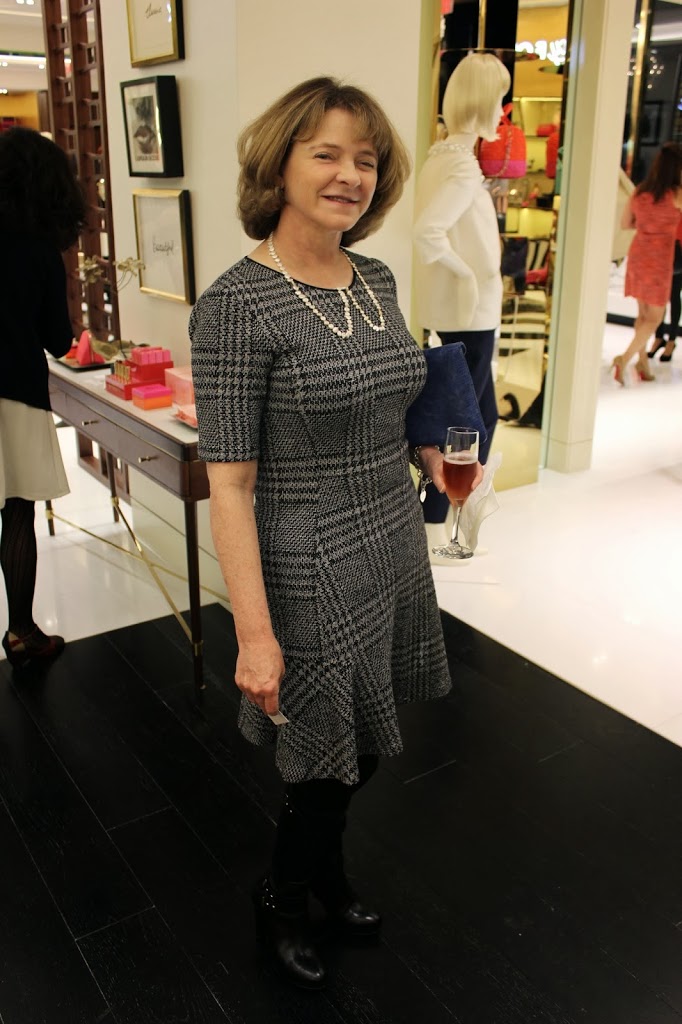 Kathleen Close – I love how she styled her pearl necklace into a Peter Pan collar!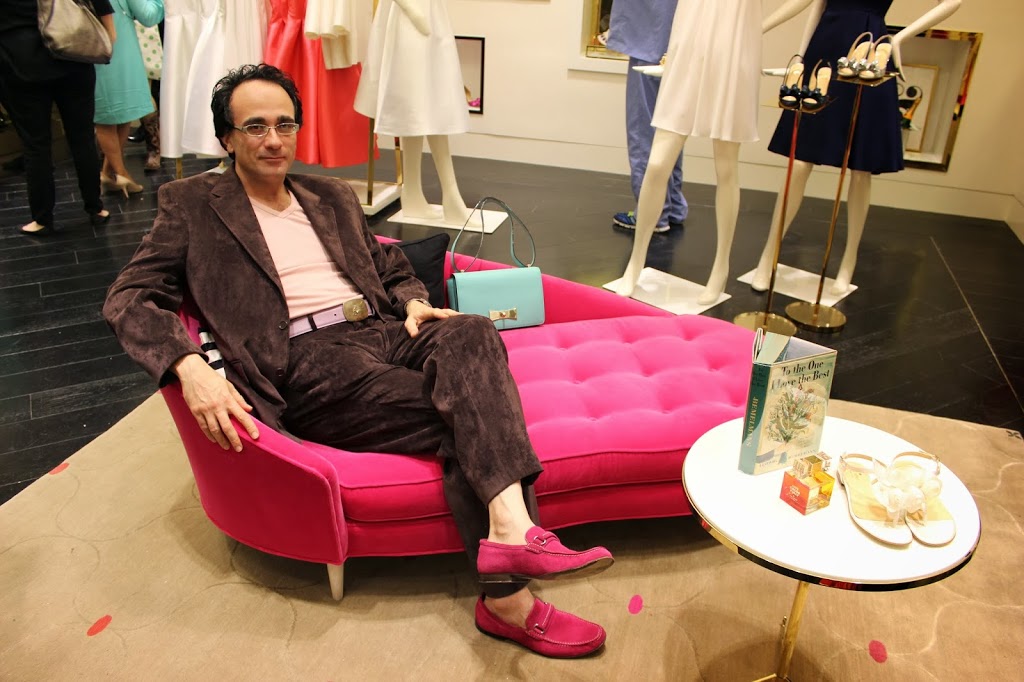 Michael Yafi looking very relaxed in his hot pink, suede shoes.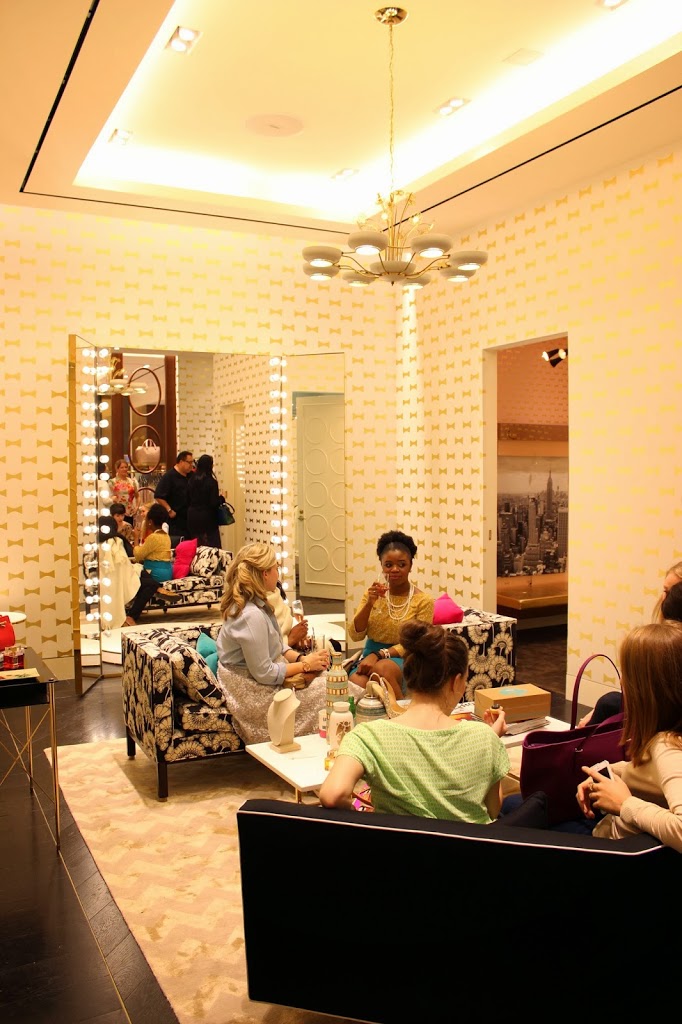 A beautiful fitting room area – complete with gold bow wall paper! Love.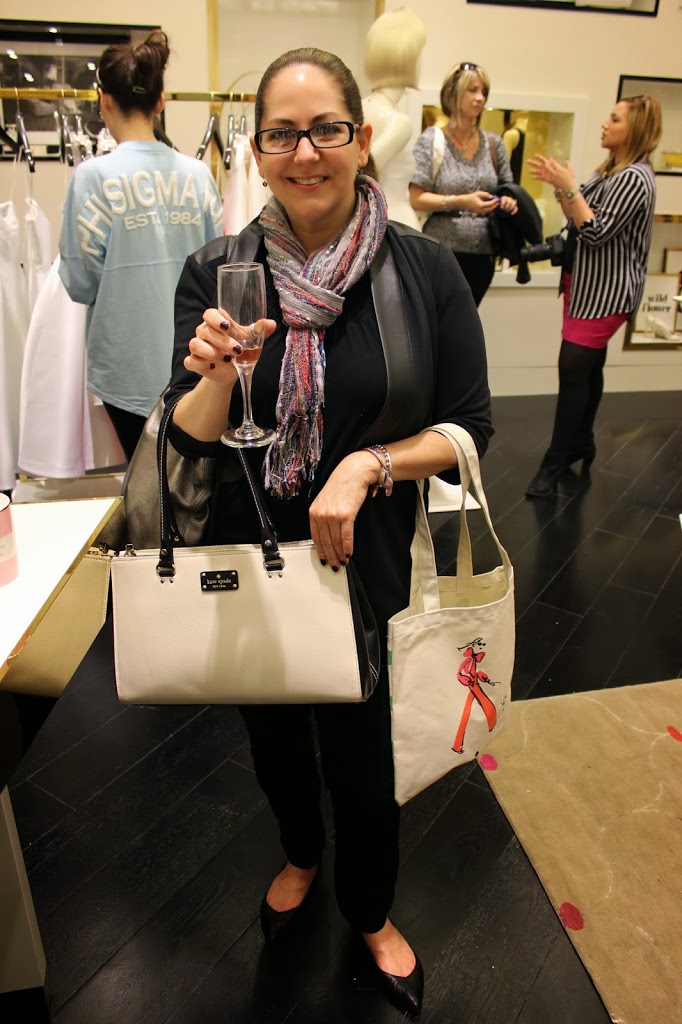 Sadi Enriquez with Kate Spade canvas toto – gift with purchase.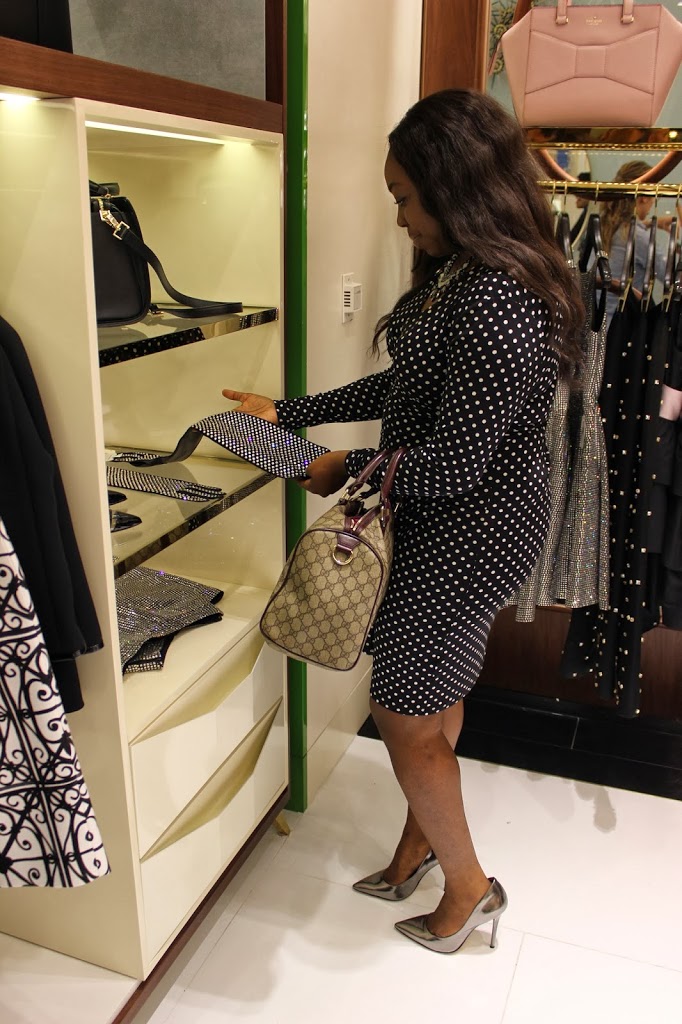 Brittney Davis-Morris from Brilliance of B checking out the evening glove bling.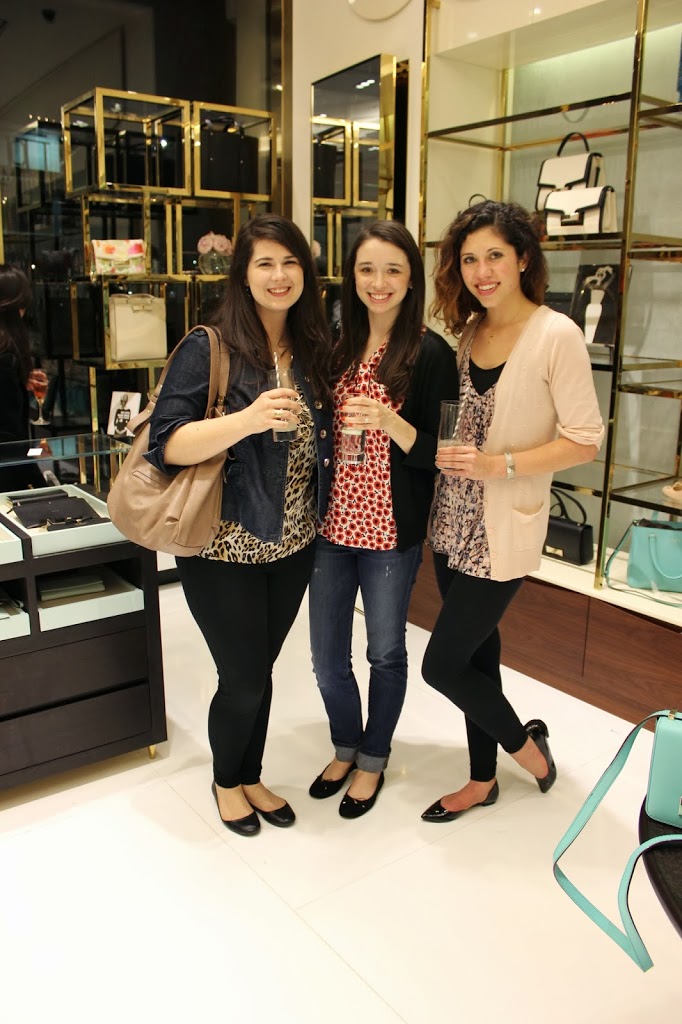 Holly Cassard, Jordin Gray & Stephanie Bardwil enjoying a girly night.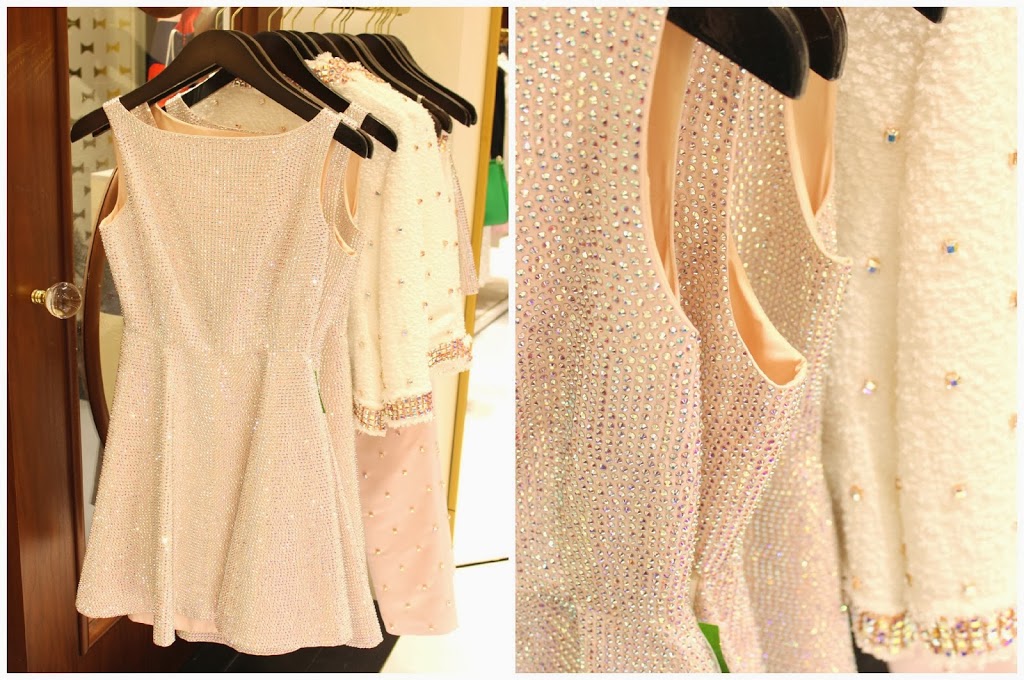 The $3,000 Swarovski Crystal Dress! The weight is unbelievable but so pretty.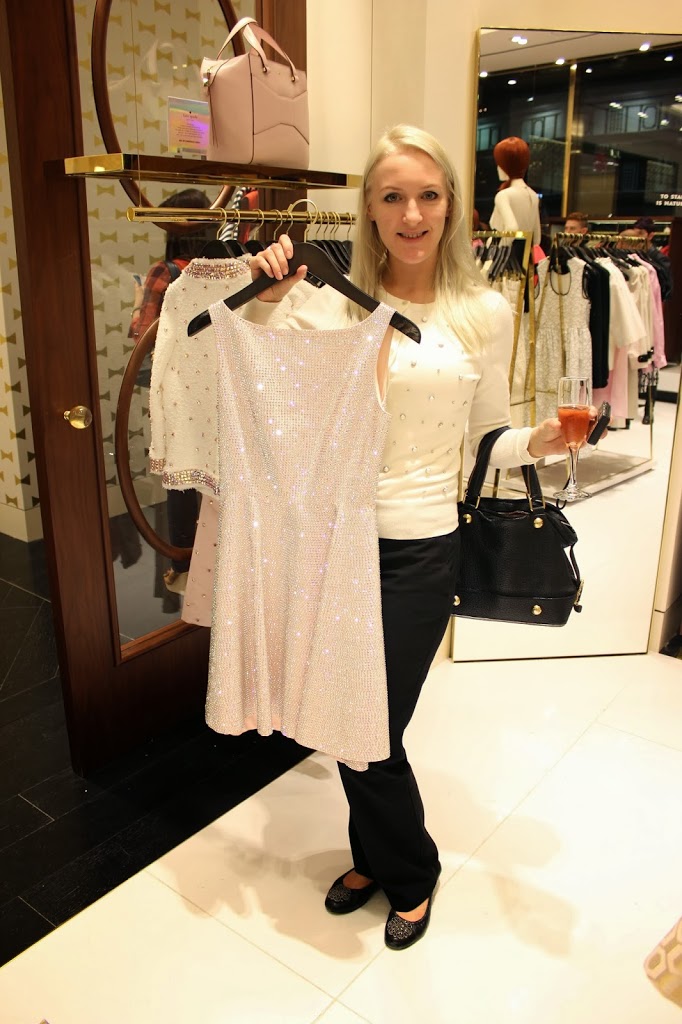 Anastasia Molodtsova with the $3,000 Swarovski Crystal dress.
Mabel Sander and Elsie Wilmoth.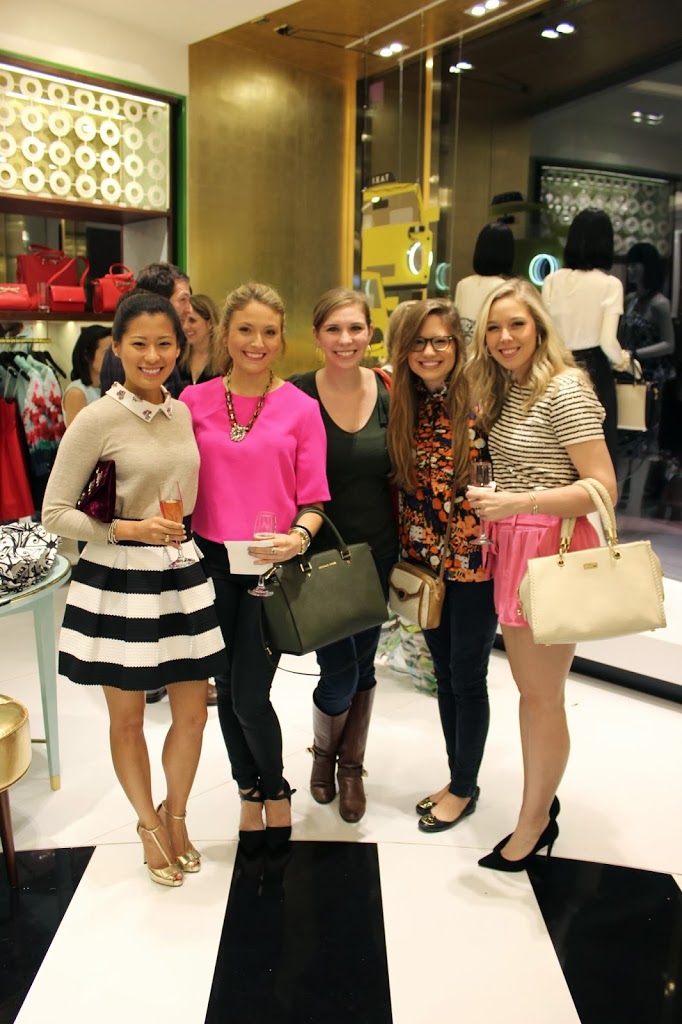 Jeanne Lee, Kendall Klinkhammer, Shelby Edmoundson, Caroline Jerome and Carson Moll.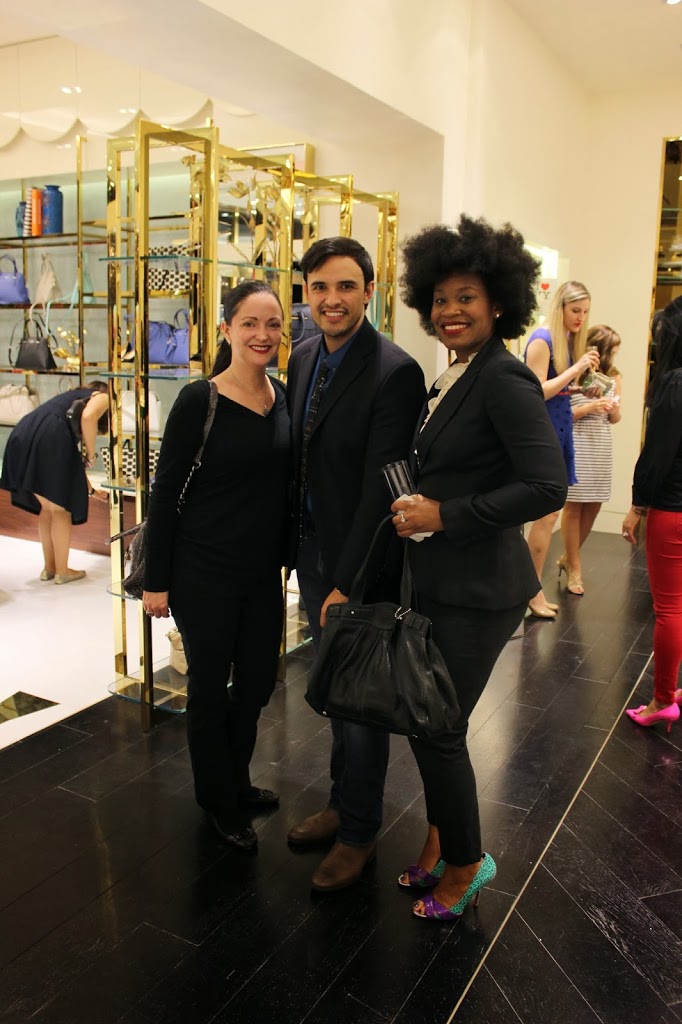 Jennifer Barnett, Jason Spencer and Radiance Ham.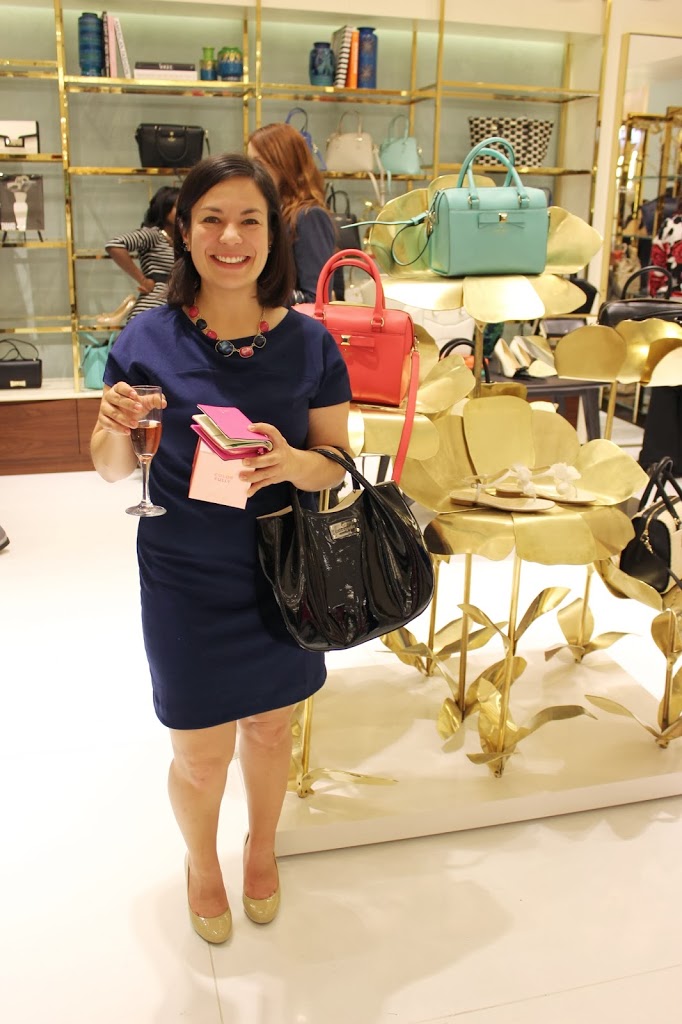 Jessica Shannon in front of sculpture by Joseph Cohen.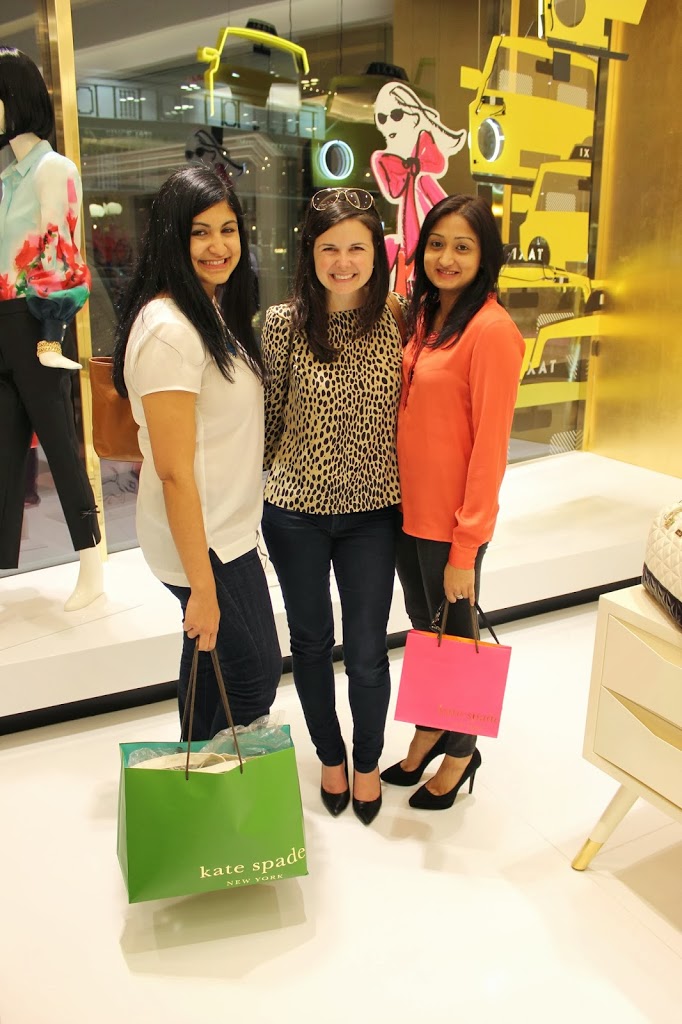 Shilpa Devela, Kacie Forrest and Anupama Krishnan with their purchase.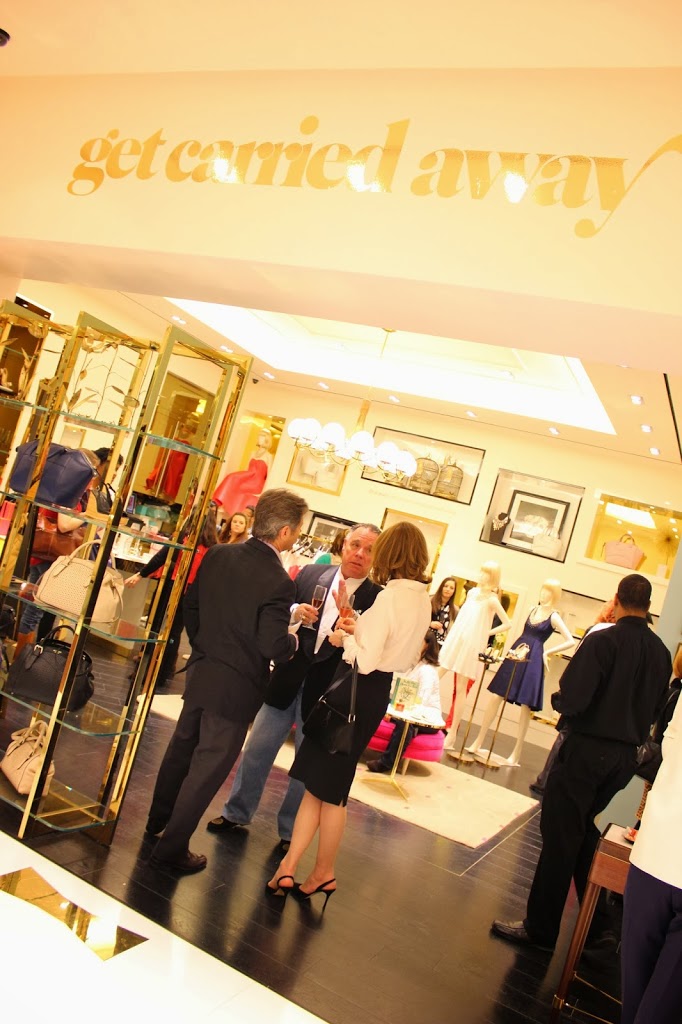 "Get carried away."  Oh, I did!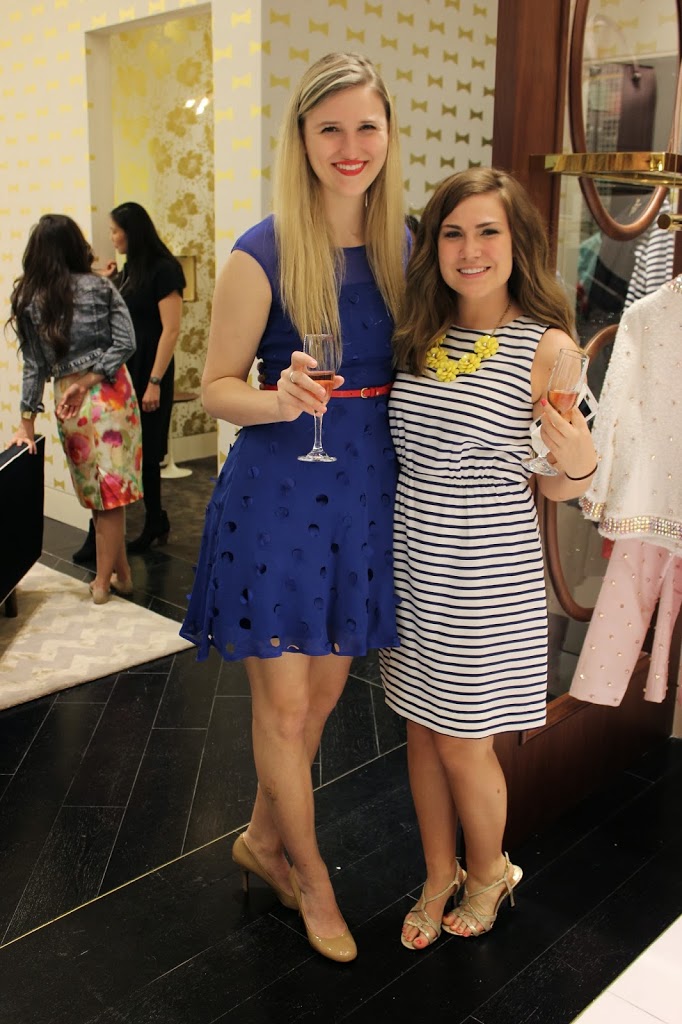 Emily Little and Melanie McDevitt.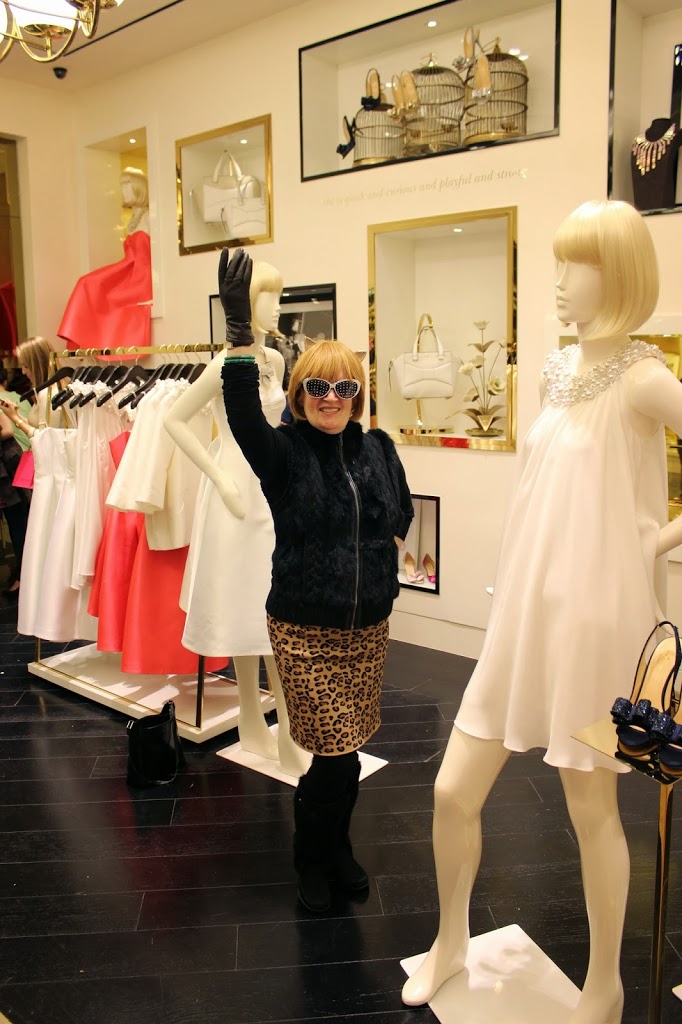 Joann Klein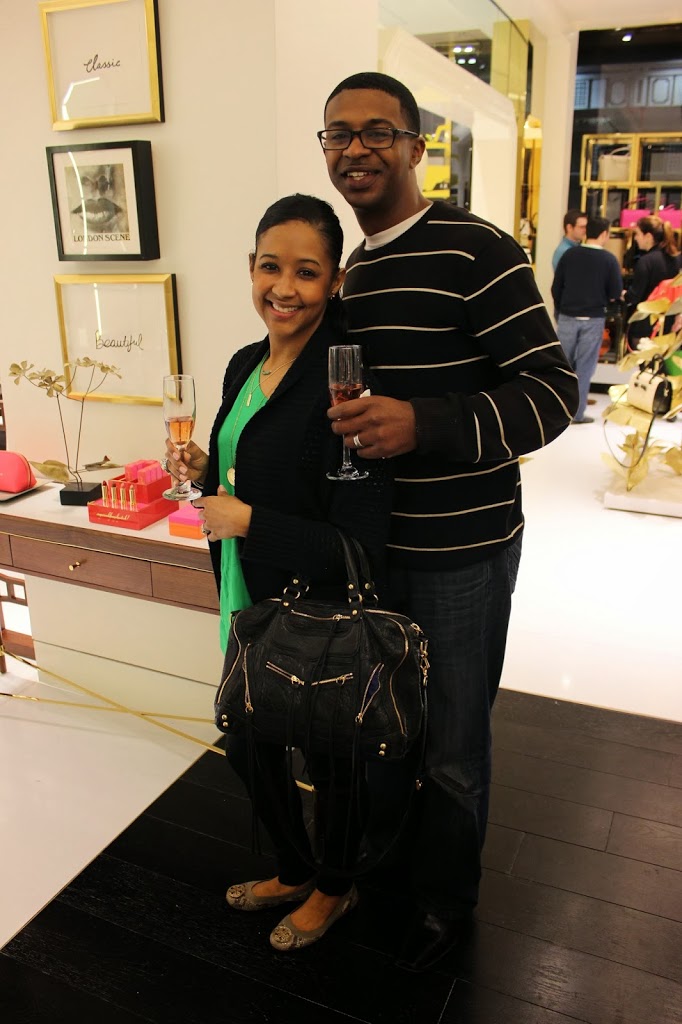 Angela and Jeff Lewis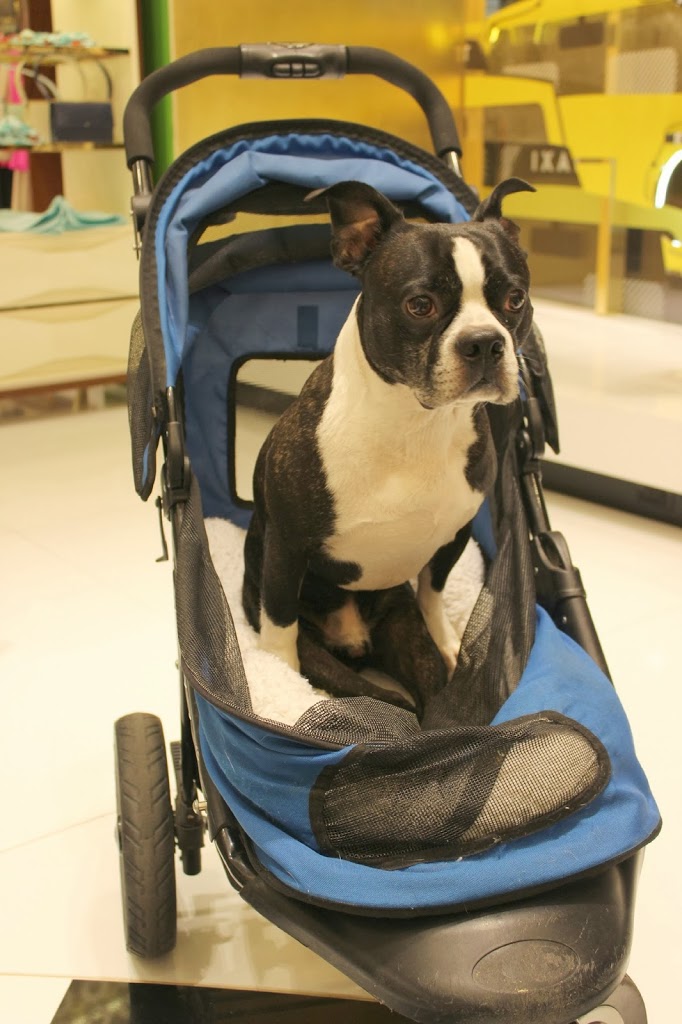 Cutie-pie, Max!
I could not be more in love with the Kate Spade brand right now.  If there was one brand that could sum-up my style – Kate Spade would be pretty close!  It's sophisticated, feminine, flirty and fun, elegant, glamorous and chic.  From their design style to colour palette and intricate little details in every aspect of what they do – I feel like the brand's creative team is in my head!  I mean, if I could live in this store…I totally would!  Lol
If you're in the Houston area, you must drop by the new Kate Spade store in Highland Village – you'll be wowed by the beauty, attention to detail and feel overwhelmed by the passionate, lovely staff (they are all amazing and so helpful and friendly – I want to thank Vanessa for inviting me on Thursday night.  Her Kate Spade knowledge, both product and company-wise, is incredible.  She is such a sparking soul!) If you can't make it into the store, most things are available via the Kate Spade website.
I hope you enjoyed this look around the new Houston Kate Spade store as much as I did.  Now to start saving for that wish list!!