Welcome to the brand new spruced up home of From Shelley With Love – little blog, big dreams.  There are some exciting changes on the way that I can't wait to tell you about.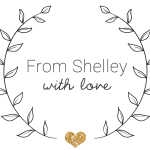 On October 6th 2013, From Shelley With Love celebrated its first birthday (which also just so happened to be my wedding day)!  It only felt like yesterday that I nervously clicked the post button on my very first article.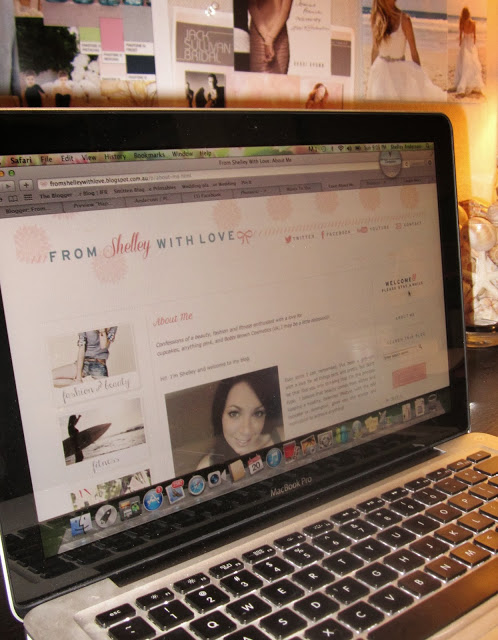 The original From Shelley With Love website.
Since then, so many amazing things have happened to me personally:
I resigned from my full time job as a communications advisor,
bought a new house,
planned a beautiful wedding and married my best friend,
before packing up my apartment and moving from Australia to the United States.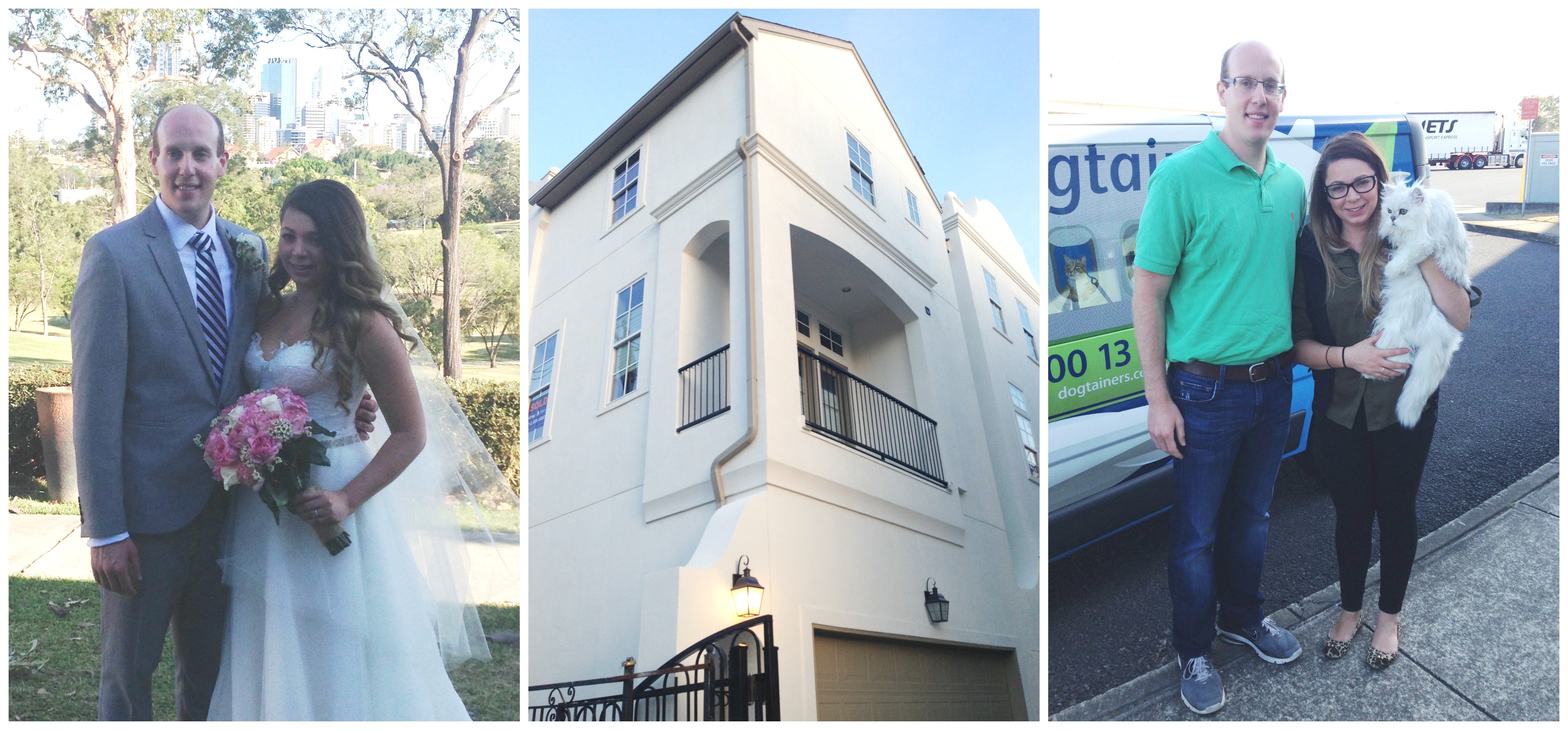 Our Wedding Day  |  New Home  |  Leaving Australia
It has been an emotional, challenging and incredibly fun year – a year of intense personal development and growth.  I feel like I've unlocked the biggest secrets to my soul (I know I'm sounding a little cray-cray right now but bear with me…this is going somewhere, I promise!).
Thanks to this crazy roller coaster ride I've been on for the past 12 months, for the first time in my life, I feel like I know exactly who I am and what I'm truly passionate about.  I'm more driven, determined and focused than I've ever been before to achieve my goals and turn my dreams into reality!
To kick-off these new beginnings, you may have noticed that this little blog full of big dreams has had a makeover!  I'm so happy with how the design has come together – it's something that I've been working hard to achieve for the past four weeks.  I feel like the new design is a true extension of my personality.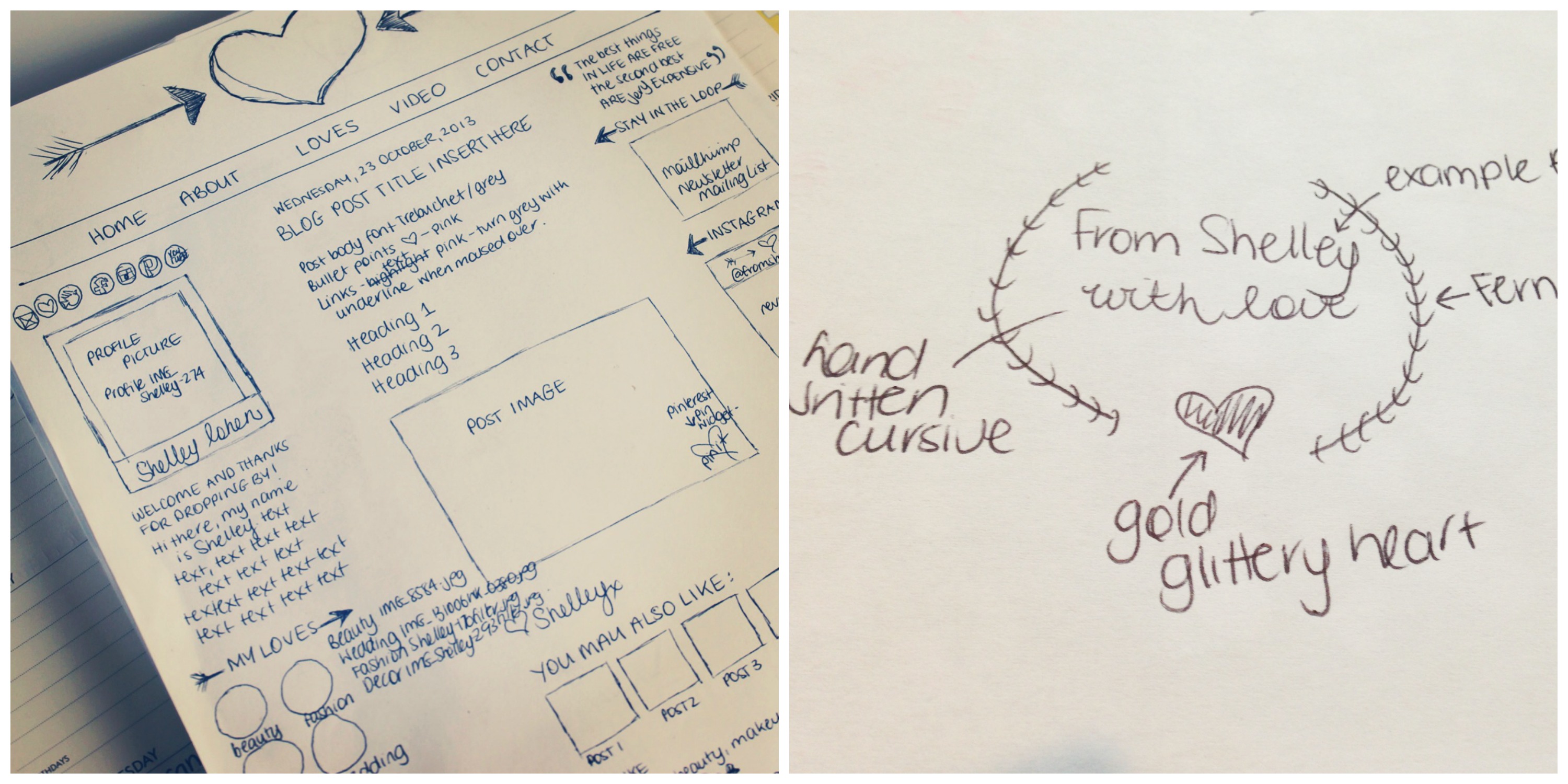 My draft sketches for the new blog layout and logo
In addition to this site makeover, my incredible journey has led me to make some exciting business decisions and a few changes to From Shelley With Love.  Here is a taste of what you can expect:
Beauty and personal style will continue to be a focus discussion topic here, just as it was before.  However, after receiving an overwhelming number of requests and strong encouragement, I'm extending my styling creativity.  From Shelley With Love will now discuss wedding planning and home decor styling, fun DIY projects, and plenty of helpful tips and tricks.  I can't wait to share my ideas, experiences and inspiration with you!
During February, I'll be launching my brand new eNewsletter, 'Sent With Love'.  You can expect organic beauty recipes, styling mood boards, seasonal trend discussions, a round-up of the previous month's blog posts and lots, lots more.
Be sure to sign-up for your free subscription to Sent With Love today
by clicking here or the link in the sidebar under Stay In The Loop'
You don't want to miss this!
I've become a full-time blogger!  So what does this mean for my lovely readers?  You'll receive not one but two new posts per week!  I'll be uploading new content every Wednesday and Sunday.  Yay!  Don't forget to follow me on Facebook, Instagram, Twitter and Pinterest for your up-to-the-moment post notifications, sneak previews on upcoming projects and additional sparkle.
And last, but certainly not least – From Shelley With Love will soon include video content!  I won't lie to you, I'm slightly freaked at the prospect of producing this kind of media, but I honestly believe it will make for a more interactive experience for all my lovely readers and soon to be viewers!
I have more big plans to announce early next year.  Before I leave you, there are four very talented and gorgeous souls that I would like to thank for helping me bring my vision to life: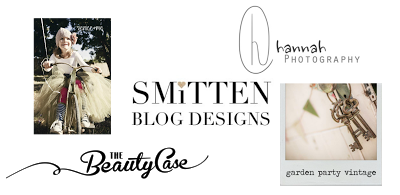 Clarissa Lofts: Garden Party Vintage and Venice & Me
for styling an amazing whimsical photoshoot and providing me with one of her gorgeous bespoke tutu's to wear.
Hannah Gough: Hannah Photography
for taking many of the stunning new pictures that you will find on the standard layout of my (old) site.
Nikki Matthews: The Beauty Case
she's one very talented makeup artist and hair stylist!  She had her work cut out covering a massive boo-boo I made on my face the night before my shoot (read about this soon).
Jacquelinne Altom: Smitten Blog Designs
for making my original sketches and (previous) website design a reality.
I'm really lucky to have found my thing, my niche, my true love and passion – so I'm dreaming big and bring you all along for the ride.  I hope you enjoy the chic new digs, changes and enhancements that From Shelley With Love will be bringing to you.
Be sure to leave your feedback and any posting or video requests in the comments below or email me at fromshelleywithlove@gmail.com – I'd love to hear what you would like to see!
With love and gratitude,