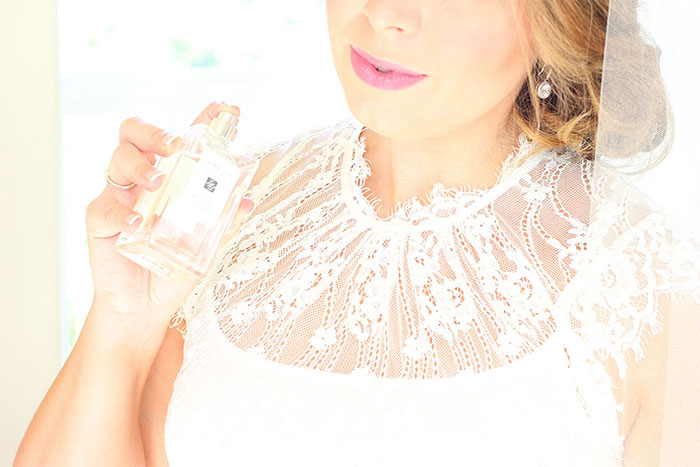 Your wedding day is likely to be one of the most memorable, amazing and emotionally charged days that you'll ever experience in your life.  Truth be told, it's also likely to be one of the most expensive!
So you can totally understand as to why many brides-to-be feel completely overwhelmed by all the planning involved in pulling together the day of their dreams!
SNEAKY SNIPPET – keep reading for a bridal makeup video tutorial that's super simple to recreate!  
As a Style Coach, once Professional Wedding Planner and previous Bridey, I was so thrilled to be approached by Loverly, (an online, one-stop-shop for all your wedding inspiration, vendor hiring, and shopping requirements for your big day) and asked to share my Bridal Beauty Style.
SPACE
Kiss goodbye to wedding overwhelm and let me
help you save some pretty pennies!
SPACE
I was already planning a similar article to celebrate my one year wedding anniversary – which I can't believe was just a couple of weeks ago – so of course jumping on the Loverly wedding train, sounded like a fun way to reminisce while getting creative in the bridal style department!
Inspiration
Today's Bridal Beauty Style was inspired by this absolutely stunning wedding dress designed by the ever so talented, late Oscar de la Renta.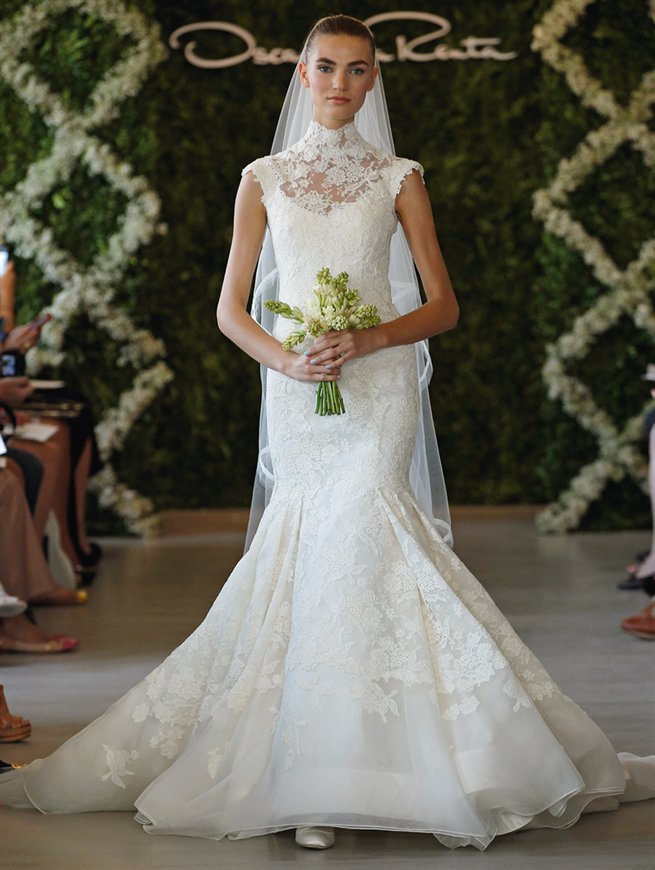 Sophisticated, soft and romantic – everything from the gorgeous ivory corded Chantilly lace detail, jaw-dropping neckline, sweet capped sleeves and swoon-worthy silhouette, had me at "I do"!
It was for this reason that I decided to style this statement gown with a simple, soft and romantic bridal makeup look, that allows the dress to take centre stage while boosting the bride-to-be's natural beauty and inner glow!
Are you looking for 'Your' wedding dress?  Pop over to the Loverly Wedding Dress Shop to find her…she's waiting for you!
Loverly Inspiration and Shopping Ahoy!
Using the Loverly website is a bride-to-be and wedding planners dream!
Seriously, there's a category for every element of your wedding!
Sort by colour or theme (I'm crushing hard on these filtering options), virtually run away in the pages of yummy cakes, stationery, dresses, accessories, jewelry, beauty, decor, guest gifts – and yep, they have groomy covered too!   I'm like a kid in a candy store – oohing and aahing after every click.
Hey even if you're not getting married…and you love all things pretty on Pinterest, you will sure fall head-over-heals for Loverly!
SPACE
Pretty Pairings
I created this soft and romantic bridal style inspiration board for you.  Go ahead and pin it to your Wedding Pinterest board using the hover button on the image.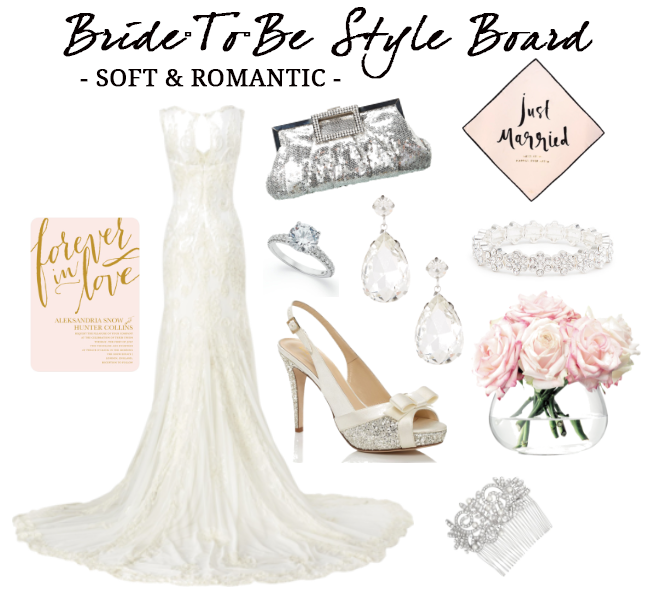 Bridal Beauty Makeup Tutorial
In the YouTube video tutorial below, I chose to use mostly MAC Cosmetics makeup products for reader accessibility reasons.  Having said that, the longevity of the MAC Pro Longwear is second to none and in my opinion, a must for surviving your entire wedding day!
As an oily to combination skinned gal, I can wholeheartedly vouch that the makeup combo you're about to see in this tutorial, withstands tears, sweat, humidity and time.  It's the makeup I used on my wedding day and I never had to touch it up once!
Product as mentioned in the above YouTube Makeup Tutorial
[left]First Aid Beauty Eye Duty Triple Remedy
Kate Somerville Nourish Daily Moisturizer
Hourglass Veil Mineral Primer
MAC Cosmetics Pro Longwear Foundation (NW20)
BEAUTYBLENDER
MAC Cosmetics Pro Longwear Concealer (NW20)
MAC Cosmetics Mineralized Skinfinish Natural (Medium Plus)
Sigma F80 Flat Top Kabuki Brush
Anastasia Beverly Hills Dipbrow Pomade (Soft Brown)
MAC Cosmetics 266 Small Angle Brush
MAC Cosmetics 204 Lash Brush
Bobbi Brown Bronzing Powder (Golden Light)
NARS Ita Brush
MAC Cosmetics 116 Blush Brush
Sigma F40 Tapered Blending Brush
Hourglass Illumi Sunset Cheek Palette
MAC Cosmetics 168 Large Angled Contour Brush
Bobbi Brown Blush (Nectar + Pale Pink)[/left]
[right]MAC Cosmetics Eyeshadow (Grain)
MAC Cosmetics 195 Concealer Brush
MAC Cosmetics Eyeshadow (All That Glitters)
MAC Cosmetics 239 Eye Shader Brush
MAC Cosmetics Eyeshadow (Sable)
MAC Cosmetics 217 Blending Brush
MAC Cosmetics Eyeshadow (Corduroy)
Stila Stay All Day Waterproof Liquid Eye Liner (Black)
MAC Cosmetics Faux Eyelashes (#32)
Duo Clear Lash Adhesive
Bobbi Brown Intensifying Long-Wear Mascara
MAC Cosmetics Eye Kohl (Teddy)
MAC Pro Longwear Lip Pencil (Dervish)
YSL Rouge Volupte Shine (13 Pink In Paris)
Jo Malone Peony & Blush Suede
Karen Willis Holmes Earrings – similar
Witchery Dress – similar[/right]


SPACE
Bangin' Wedding Day Beauty Tips
//  Practice your wedding day makeup over and over leading up to your big day.  If you're planning to apply faux lashes, ensure to practice applying these too!  You'll be way more comfortable on the day knowing your plan of attack.
//  Take plenty of photos with a flash after you've practiced applying your wedding makeup.  You want to see how your application reacts in the photo – make adjustments where necessary…blending is your bestie!!
//  On the day of your wedding, wash your face with cold water to close pores.
//  Apply a light moisturizer to the skin and under eye area at least five minutes prior to applying makeup.  This will ensure the products have time to sink into the skin.  If your skin is still a little to oily prior to applying makeup, take a tissue and peel the layers apart until you have one ply.  Gently blot over the skin paying particular attention to the t-zone.
//  Use products with as little SPF content as possible.  SPF causes flashback – that ghostly appearance in photographs after a flash has been used.  Your wedding day is likely to be your most photographed day!
//  If you have particularly oily skin, set your makeup with a spritz of a makeup setting spray.  We love Urban Decay Chill Setting Spray.
//  Blot lipstick to remove excess oils from the formula and reapply.  Check out our Lipstick That Lasts All Day article, for detailed tips.
//  Allow yourself plenty of time to do your makeup.  The last thing you want to be doing is rushing your liquid liner…we all knows where that ends up!
//  Breath and live in the moment of your amazing day!
Over to you!
Leave a comment below – I want to know:  What's Your Bridal Style?
Dream big – the style of your big day is incredibly personal and no other person's style is exactly the same as yours!
SPACE
If you liked this article, don't forget to share it with your friends on Facebook using the links below this post.
SPACE
To all my gorgeous brides-to-be out there, a massive congratulations to you!  Enjoy the planning and let the stress roll away.  Pop on over to Loverly for more wedding inspiration!
Again, thank you to Loverly for inviting me to contribute my Bridal Beauty Style.  I had so much fun creating this article for ya'll.
Stay tuned for more Wedding Day DIY and pretty penny saving tips!
With love and gratitude,