It was approximately four weeks ago that my dear friend Emma invited me to my first Norwex party.  It was also the first time that I had heard of the environmentally friendly, household products made by the Norwegian company.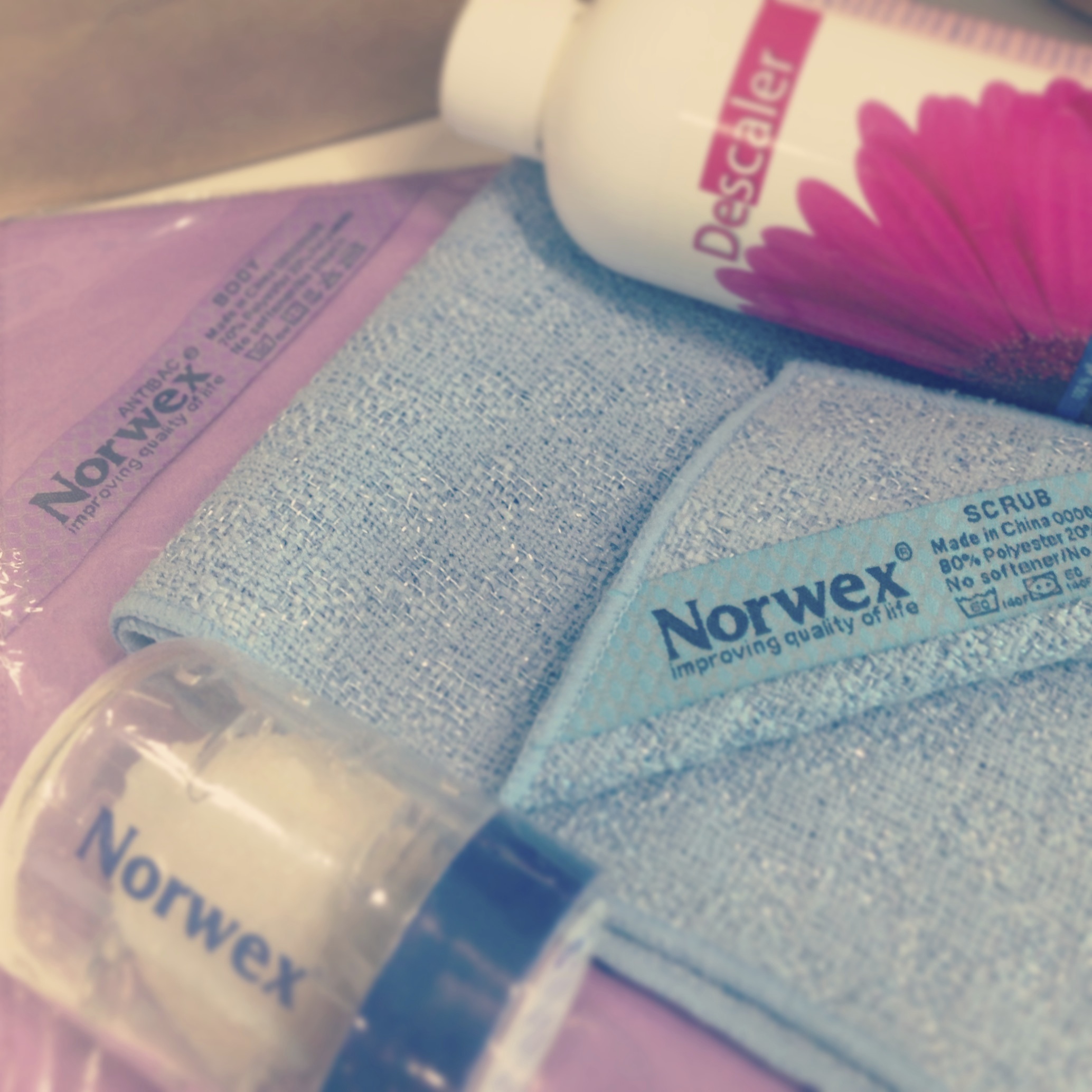 My Norwex Haul including the Kitchen Scrub Cloth and Descaler
For those of you who are catching up…much like myself, Norwex produce microfibre and organic personal care products and whilst I love a clean home, I'm not usually one to gush over cleaning products.  In fact, I'm not one to gush over anything to do with cleaning…what a snore-fest!
So if you can bear with me for just a minute, I'll tell you why I was so excited to get home from work on Friday afternoon to clean my scummy shower…yes, you read it right, I scurried home to clean on a Friday night!  My life sounds ssoooo exciting right???
Like many people, I was skeptical that anything other than hardcore chemicals would clean my bathroom, let alone fix my lime stained shower.  I've tried so many regular supermarket brands to shift the 'lovely' gift of shower scum that previous tenants of my apartment left, without success.
Not only did these toxic and harsh chemicals barely make a visible difference to the cleanliness of my scummy shower screen but the fumes these products omitted made me feel incredibly sick and without the protection of gloves, I'd often suffer from contact dermatitis.  I honestly didn't think there was any other viable option…that was until Friday!
During the course of the Norwex party, Leah (the Norwex Consultant) demonstrated how each micro fibre cloth worked and talked about the natural cleaning formulas that are available for those really stubborn stains and hard to shift matter.  I was impressed.  I informed Leah of my shower screen situation and she suggested that I try the Kitchen Scrub Cloth and the Descaler formula to banish the build-up.  So I thought 'what they hay', I'll give it a go!
At lunch time on Friday, I caught up with the lovely Emma and collected my purchased products – I was very excited.  As soon at 5pm rolled around, I was off – I bolted out the door with my Norwex products in tow.  I arrived home and without a second delay, I tackled my shower with both the Kitchen Scrub Cloth and Descaler.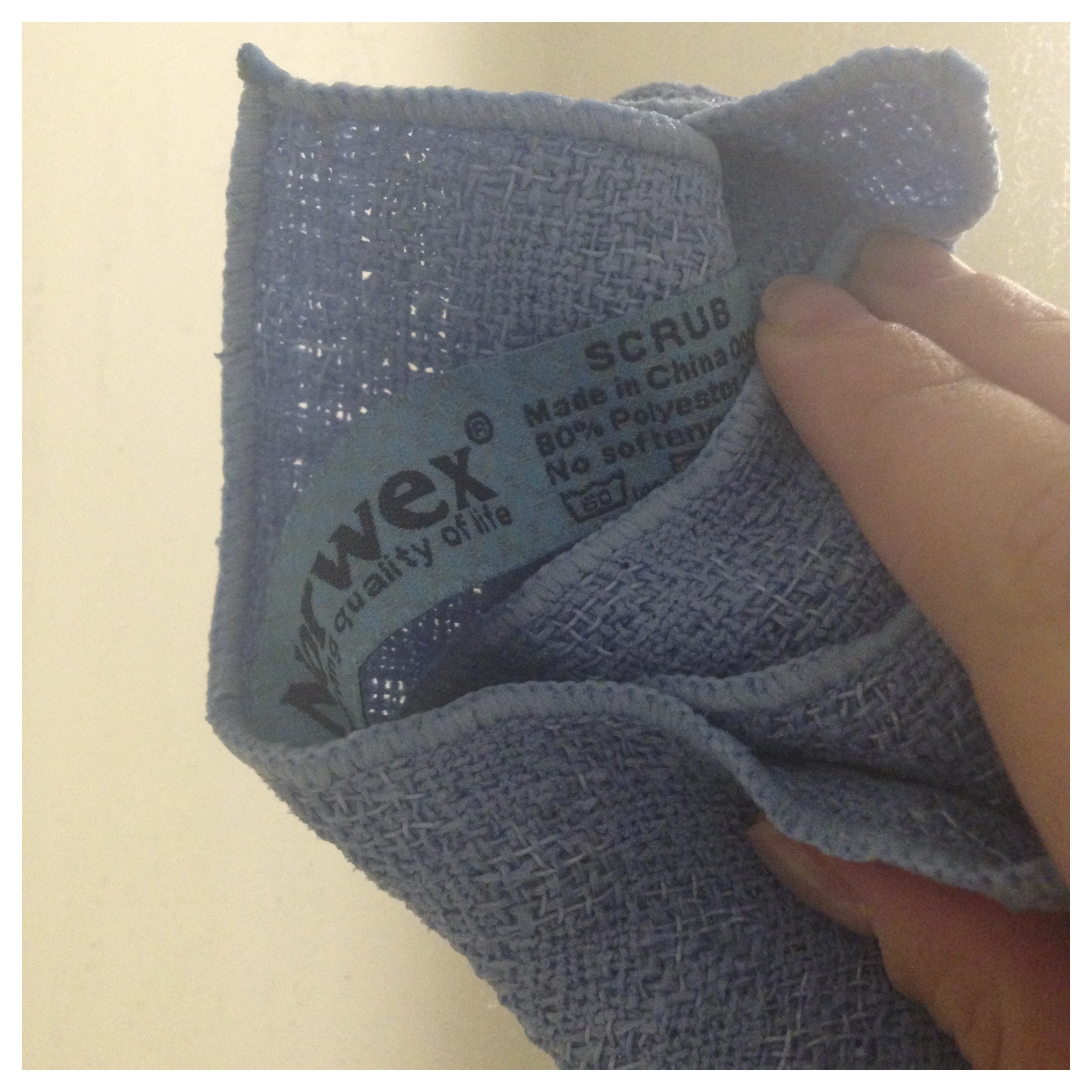 Norwex Kitchen Scrub Cloth – AUD $19.45
The Norwex micro fibre cloths, in ordinary conditions, do not require the assistance of anything other than a little H2O however, this was not going to working for my feral shower…so I followed the Descaler instructions to the letter.  I lightly spritzed the non-offensive, slightly fragranced formula all over the glass doors of my shower and let it work it's magic for 15 minutes.
Enter the Kitchen Scrub Cloth and a little good ol' fashioned elbow grease to buff off the remaining lime scale…and what do you know…icky lime scale…G-O-N-E!!!  I'm amazed and thrilled.
I would never have thought that a 100% all natural formula would do anything to my shower let alone make it look sparkly, shiny and new…all it took was 25 minutes – including 15 minutes of me doing nothing but waiting…winner, winner chicken dinner!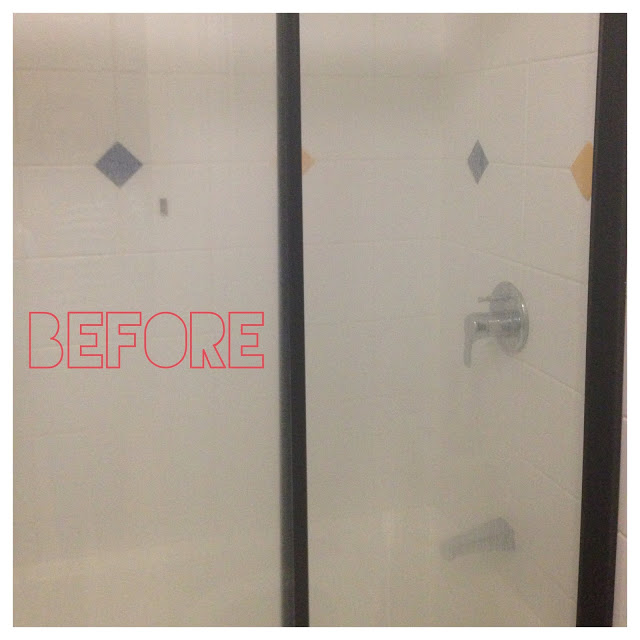 Before descaling – all three shower doors closed (image above).
After descaling – all three shower doors closed (image below).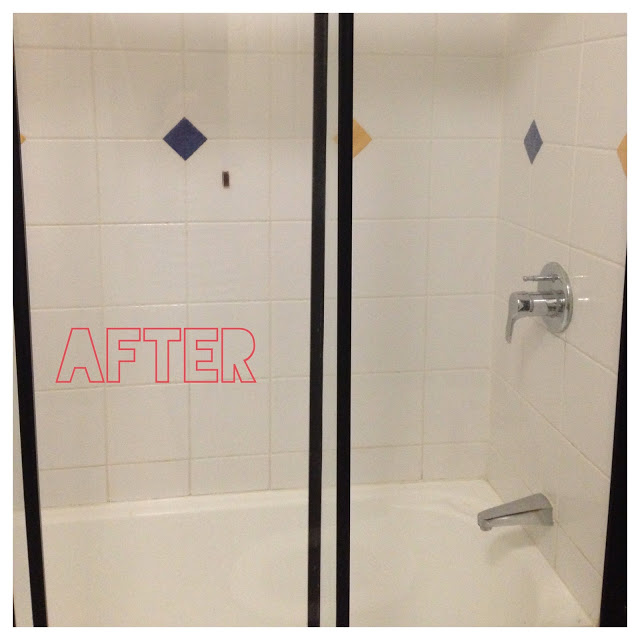 I couldn't be happier!  Not only have I cleaned my grubby shower screen but I did it in a way that was safe for the health of the environment and me!  I'll never use a hash bathroom cleaner again.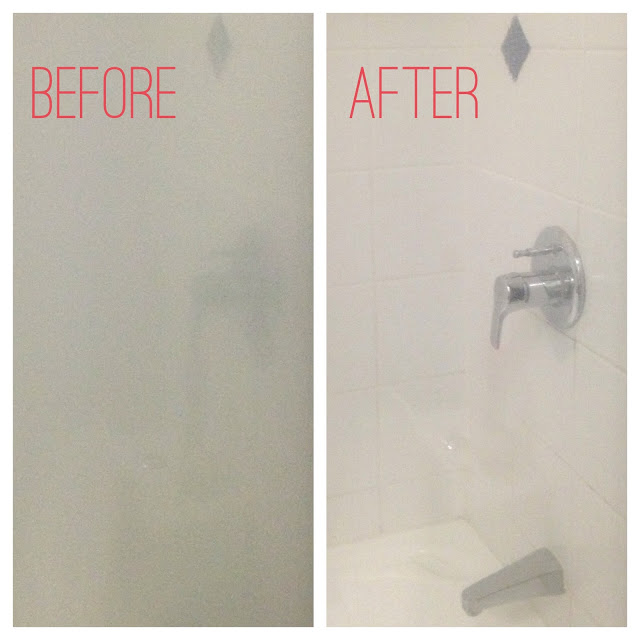 All three shower doors stacked behind one another.
Norwex has been selling microfibre and organic personal care, Ecocert® certified products for 19 years.  Ecocert® organic certification states that:
at least 95% of the ingredients must be of vegetable/ plant origin,
a minimum of 10% of the total ingredients must be certified organic; and
a product may contain a maximum of 5% synthetic ingredients, none of which can be on the negative list of ingredients.
For those of you 'playing at home' or in other words, interested in the Descaler ingredients, here is what the magic 350mL/ 12Oz combination contains:
[accordion title="Norwex Descaler Ingredient List"]aqua – water
citric acid – a weak organic acid and a natural preservative
sodium laureth sulfate – an emulsifier and degreaser of oil and fats, suspending soil allowing it to wash away
glycolic acid – perfect for cutting through hard water salts, non-corrosive and low toxicity
capryl glucoside – known to its foam boosting ability, lack of streaking and easy rinse ability
xanthan gum – a natural thickener and emulsifying agent
sodium hydroxide – increases the alkalinity of a mixture and neutralise acids
parfum – fragrance
acid blue 9 – colorant
CI 45350 – not 100% sure on this one.[/accordion][accordion title="Detergents List"]Detergents:  <5%: anionic surfactants, non-ionic sufactants, perfumes.
Not suitable for used on granite or marble.[/accordion]
Norwex products come with a 60 day satisfaction guarantee and a two year warranty against faulty workmanship and materials.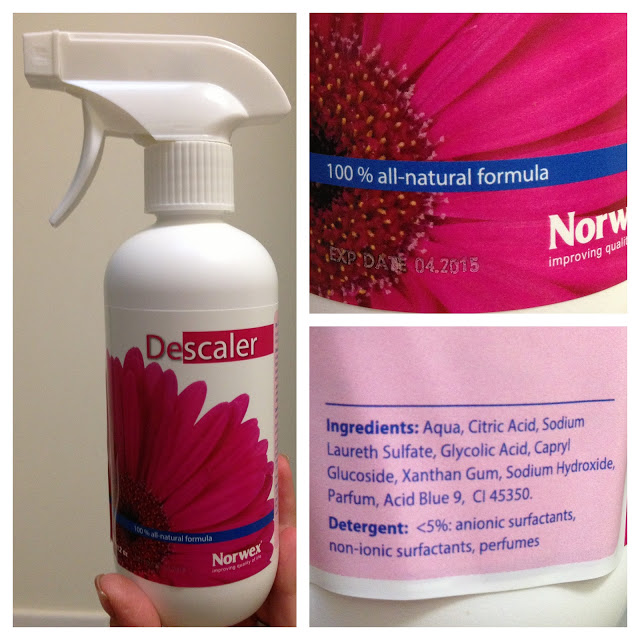 Norwex Descaler – AUD $35.95
As I said, I don't normally get excited about cleaning but this power duo is incredible!  All I need to do now is wash my Kitchen Scrub Cloth (in a separate wash or in a laundry bag – don't ruin your cloths with fabric softener) and I'm back in business to clean my shower (without the descaler) next week!
Great success!  A massive thank you to Emma for introducing me to a life changing, environmentally friendly and time saving product and the lovely Leah for recommending the perfect solution.  xx
Let me know in the comments below, your environmentally friendly cleaning solutions.  I'm ready to convert my house to a green cleaning zone.
For more Norwex information visit www.norwex.com
With love,