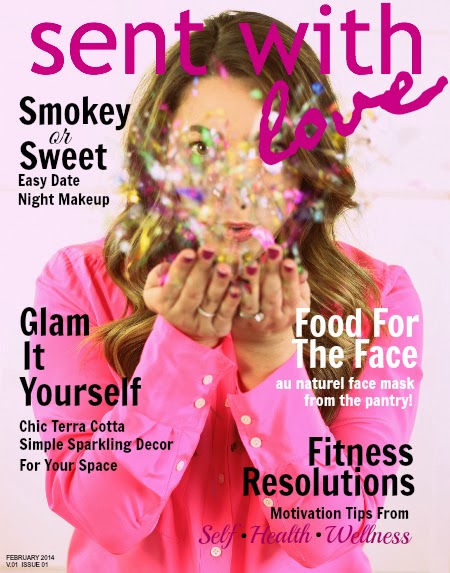 Today I have a very exciting post to share with you.  There is a massive reason that I've been MIA for the past few months and today, I can tell you why.
I'm so crazy-excited to announce the release of my very first digital magazine (insert cartwheels, high fives, fist pumps and maybe a moon-walk…ok, too far Shelley)!
The project (a real labor of love), has been a work in progress since the end of last year.  I've learn so much from a tech stand-point during the development of the project.  I certainly had my share of challenges, but that's what growth is all about, right?  [line]
Introducing Sent With Love
It's with absolute joy, that I present to you – my beautiful reader, Sent With Love.  It's your FREE digital beauty, fashion and lifestyle magazine.  Expect tutorials, styling tips, do-it-yourself projects, trends direct from the runway and much, much more. Here is a peek at the cover of Sent With Love:  Issue 1 – OUT NOW!
QUICK UPDATE:  PC users and those viewing with mobile devices are currently experiencing issues with the layout.  I'm working like a crazy lady to fix the problem – hahah those little tech gremlins.  Unfortunately, it seems to be one of those pesky Mac/PC compatibility issues…boo-boo.  Thank you all for your patience and super kind feedback.
What's in this issue of Sent With Love?
Celebrity Style Crush – Kate Beckinsale.  Get the look, will you splurge or save?
Date night makeup – two quick looks that will have you looking smokin' in minutes.
Do you really know what's lurking in your makeup brushes?  What you need to know now!
The beautiful Joscelin Cronk, founder and owner of Self Health Wellness debunks healthy lifestyle misconceptions and gives you tips for staying on track.
Natural skincare – scrumptious homemade cranberry face mask anyone?
Ridiculously delicious – guilt free Chocolate Berry Layer Cake.  No sugar, no flour, no baking it's unbelievably amazing.  Thanks to Joscelin for sharing her 'cheat treat' secret!!
Glam-It-Yourself (GIY) home decor – add some colour and pezazz to your space for next to nothing!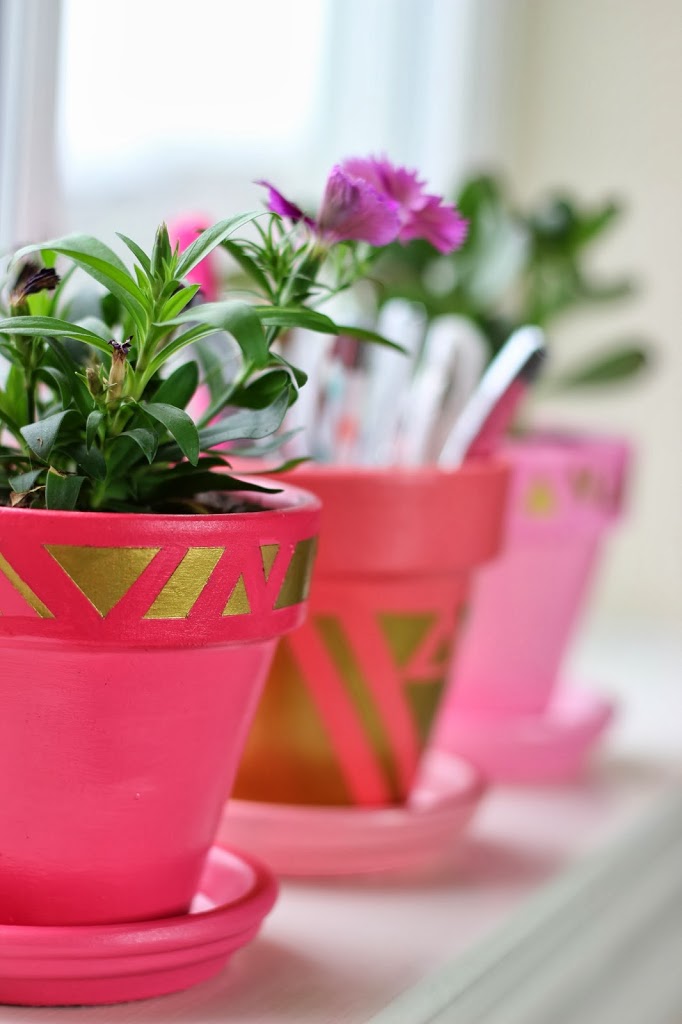 GIY Terra Cotta Pots – the hardest part is pick your paint colour!
Make sure you subscribe today for your FREE copy of Sent With Love.  Signing up is a synch, simply enter your name and email address in the sign-up above.
If you've already had a read, let me know what you think in the comments below.  You can email your blog post and mag article requests/ questions to fromshelleywithlove@gmail.com.
Sending you all massive hugs!  Thank you so much for your support – it absolutely means the world to me!  Look forward to some great posts coming up – yay, we're back on track!!
With love & gratitude,