There maybe a couple of things that Laura Chong, Director and Designer of The 400 Co. and 'Legally Blonde' character, Elle Woods have in common and I can tell you, the bend and snap is not one of them!
Like the fictional Miss Woods, Ms Chong is a vivacious, bubbly and ambitious 20 something, fashion conscious lawyer who is determined to make a difference…one boring office outfit at a time!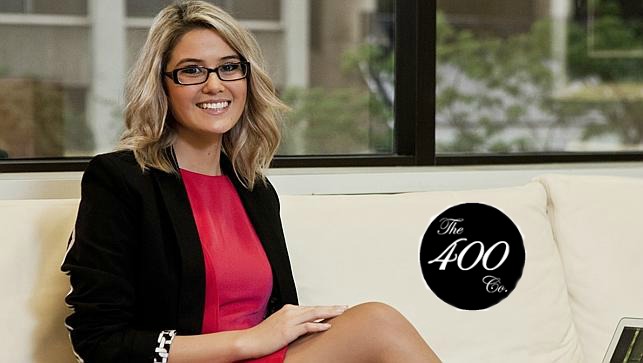 Laura Chong, Director & Designer | The 400 Co.
I had the pleasure of meeting and getting to know Laura earlier this year, during an extremely exciting time for her.  The 400 Co had released its first two collections – the first in March, 2013 and the second, designed entirely by Laura, was released during May, 2013.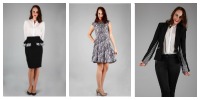 The 400 Co came about as a result of Laura's frustration caused by the lack of corporate clothing options available to the modern, professional, fashion-concious woman – especially those wanting to show a little more personality than what the average grey suit offers.
Laura describes her style as unique, inspired and sophisticated, without the boring bits!  You can often find sneaky little pops of colour or a pattern on the inner sides of her garments, giving each design an unsuspected uniqueness.
At the time that I met Laura, she was gearing up for a trip to Vietnam to bring her 2013-14 Spring/ Summer collection to life.  Well that dream is now a reality and an amazing credit to the full time lawyer.
The latest collection from The 400 Co, in my opinion, is without a doubt the best collection that Laura has been released to date – it's stylish, chic and fierce.  Oozing bold confidence and soft femininity with structured lines, a pop of vibrant colour and luxurious fabrics that create a stunning, womanly, silhouette… I'm so in love!
The 400 Co Spring/ Summer collection has blown it out of the water!  Bye-bye boring office attire.
Official Collection Launch | The 400 Co
The day was finally here, 27 September, 2013.  The 400 Co Spring/ Summer collection launch date!  I was beyond excited for Laura – all of her hard work was about to pay off.  Join me now as I take you for an exclusive peek backstage and showcase an incredible night of corporate fashion!
It all started earlier in the afternoon with a team of stylists at the Blow Dry Bar on Elizabeth Street, Brisbane.  The 400 Co models were given a fresh and feminine hairstyles that included big bouncy waves, sophisticated braids and pinned curls.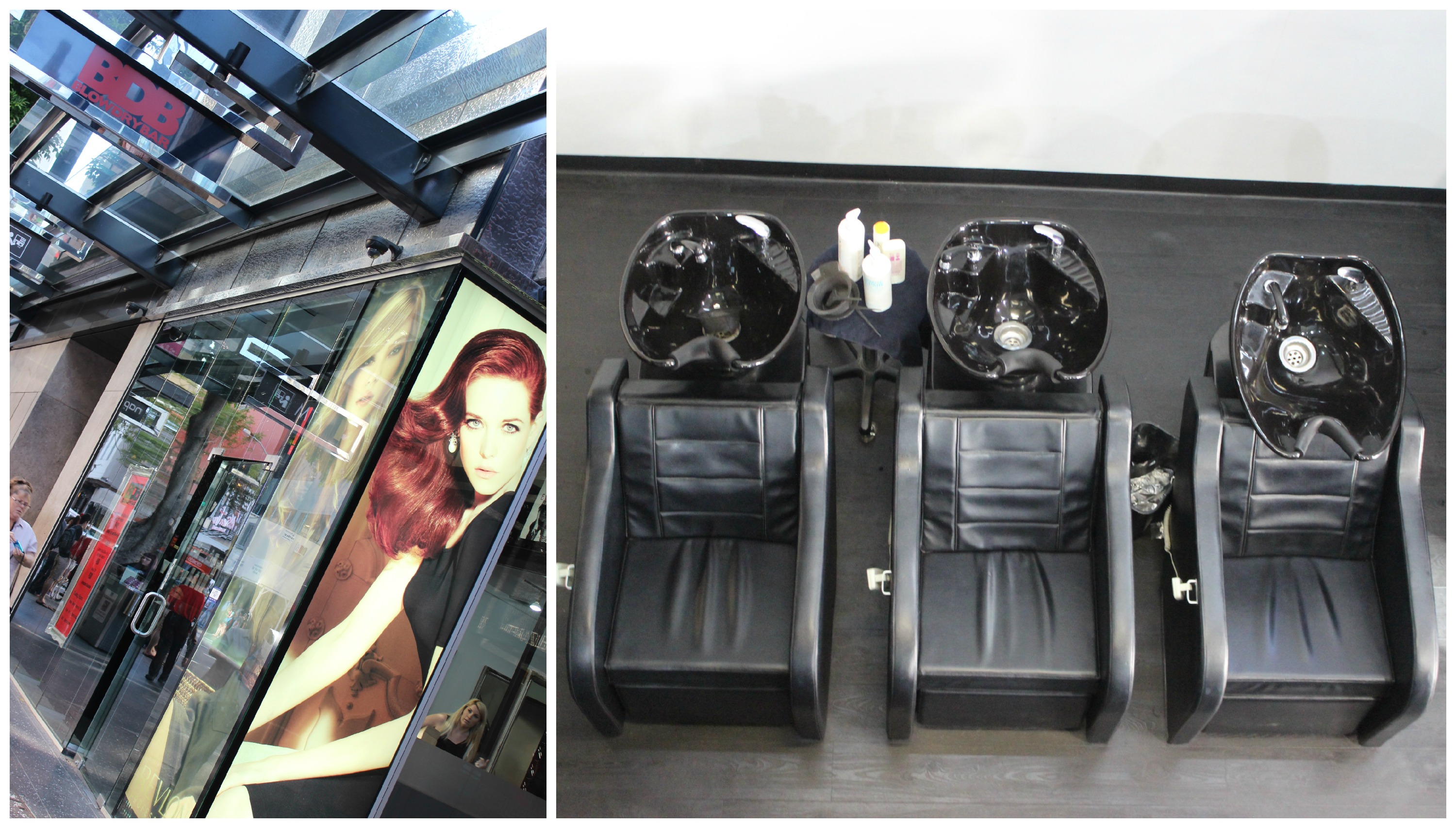 The Blow Dry Bar – 18a, 140 Elizabeth, Brisbane – the staff are super friendly and so talented!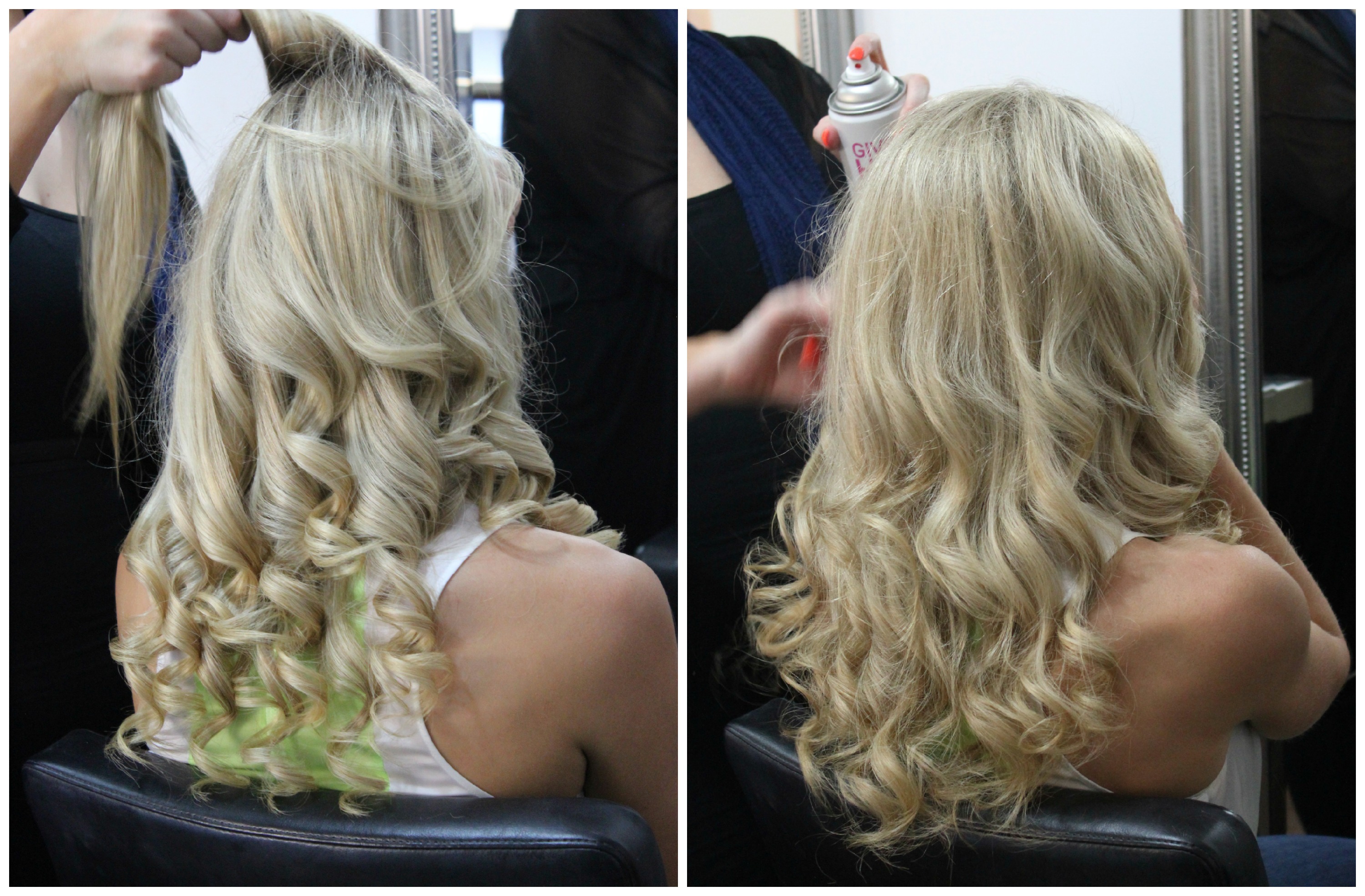 Model:  Hayley Wilson with beautiful, bouncy curls.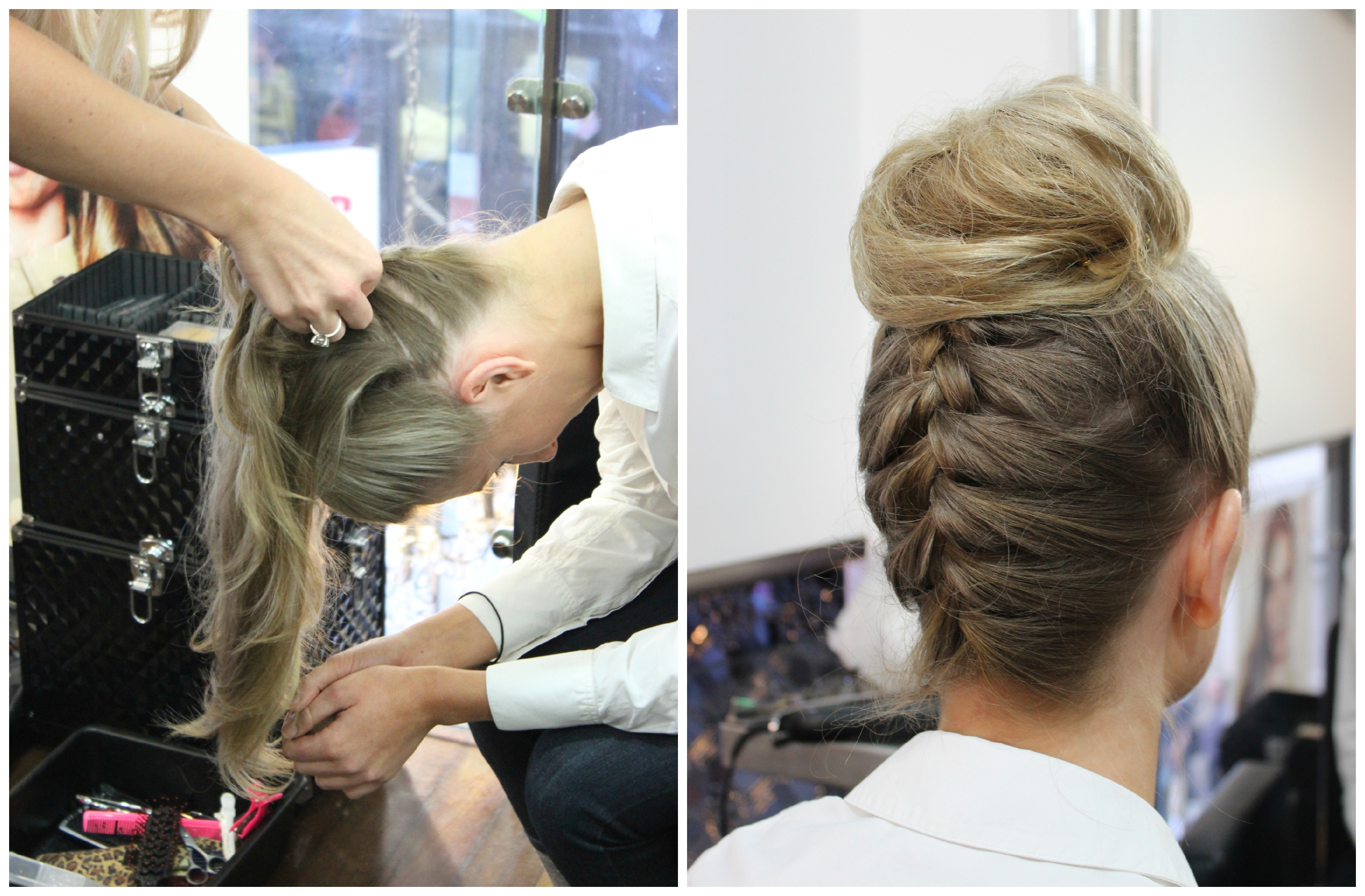 Model:  Grace Evans with a super elegant and modern take to the messy bun – I love this!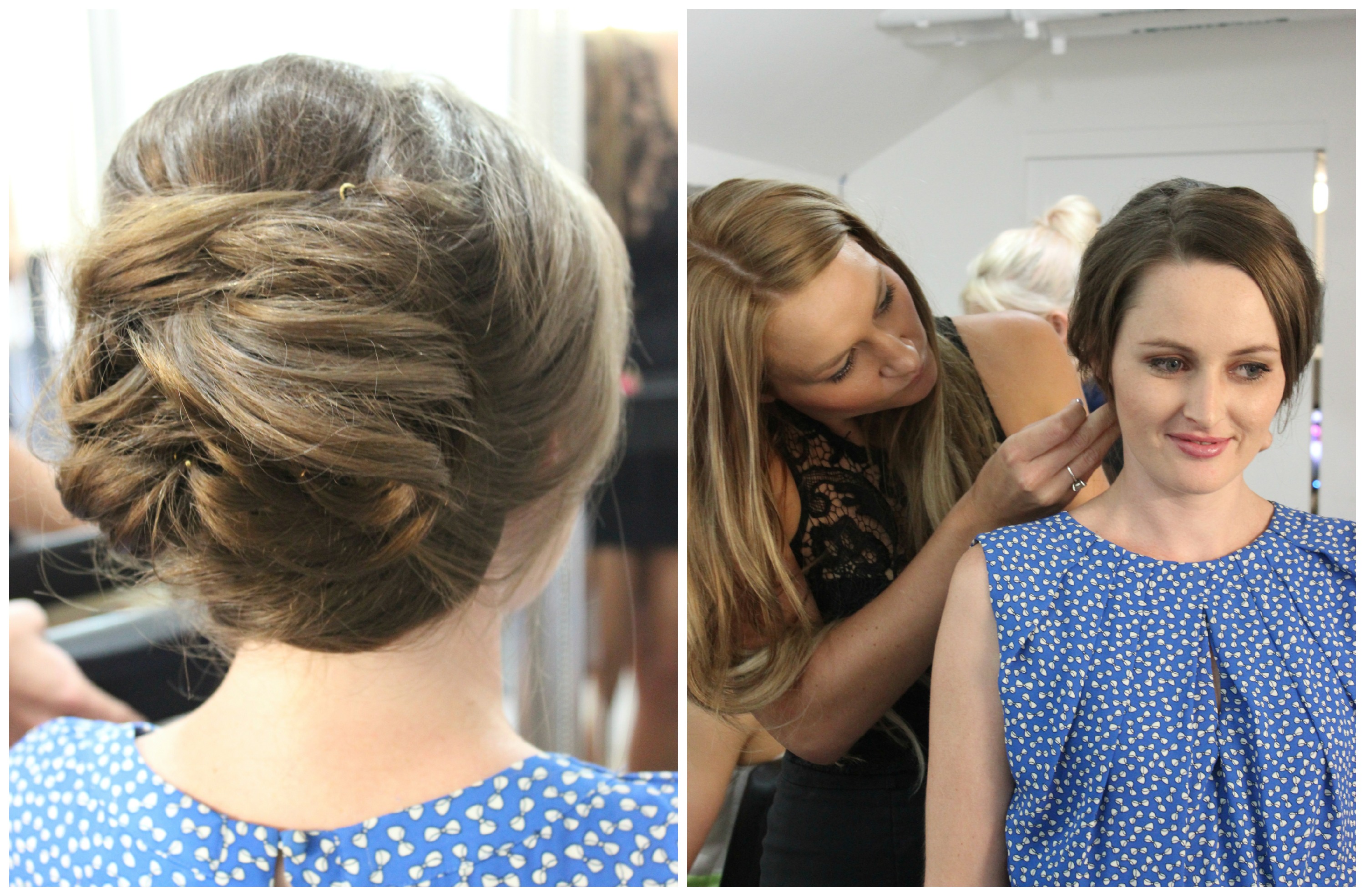 Model:  Brooke Wilton having the final curls pinned into place.
 Makeup artist, Ashley Bower, used Napolean Perdis products to achieve a glowing complexion, bold brows, defined eyes and a nude lip.  The eyes varied from a grey-black smokey eye to a gorgeous copper tone.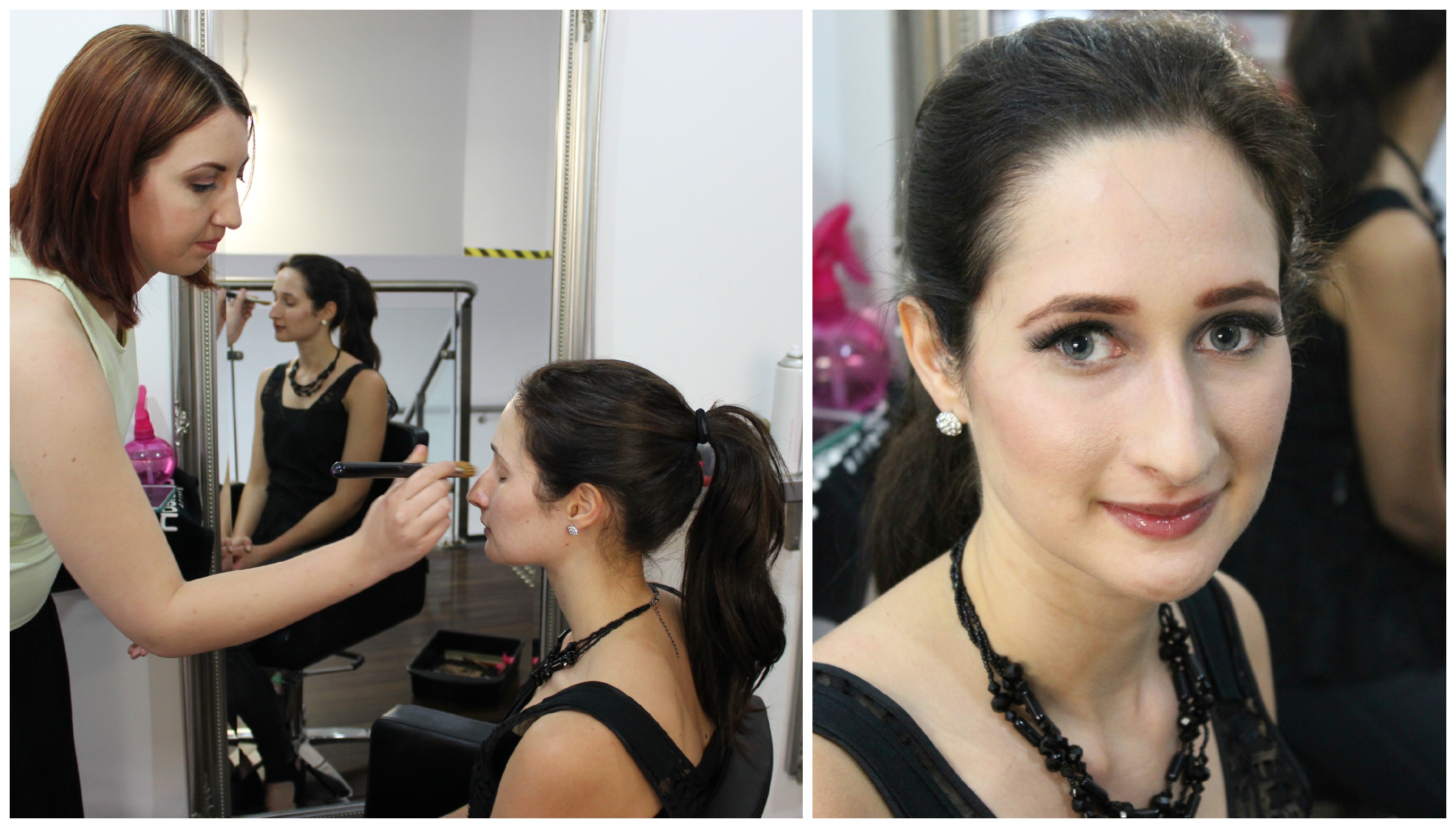 Model:  Nikki Mourginous having her makeup applied by Ashley Bower – a gorgeous grey-black smokey eye.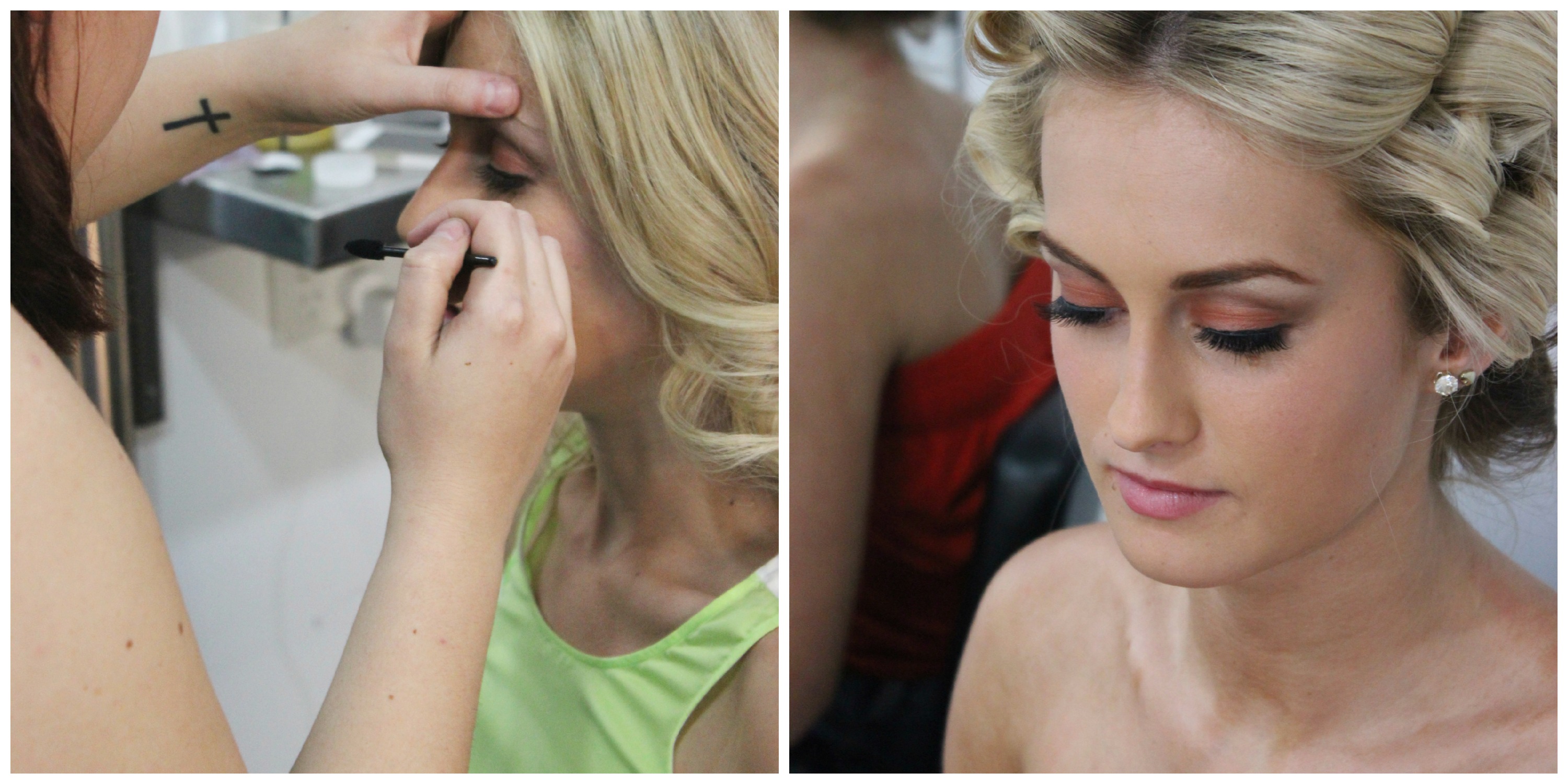 Model:  Hayley Wilson having a coat of blackest-black mascara applied  |  Model:  Madi Tucker with makeup complete – stunning.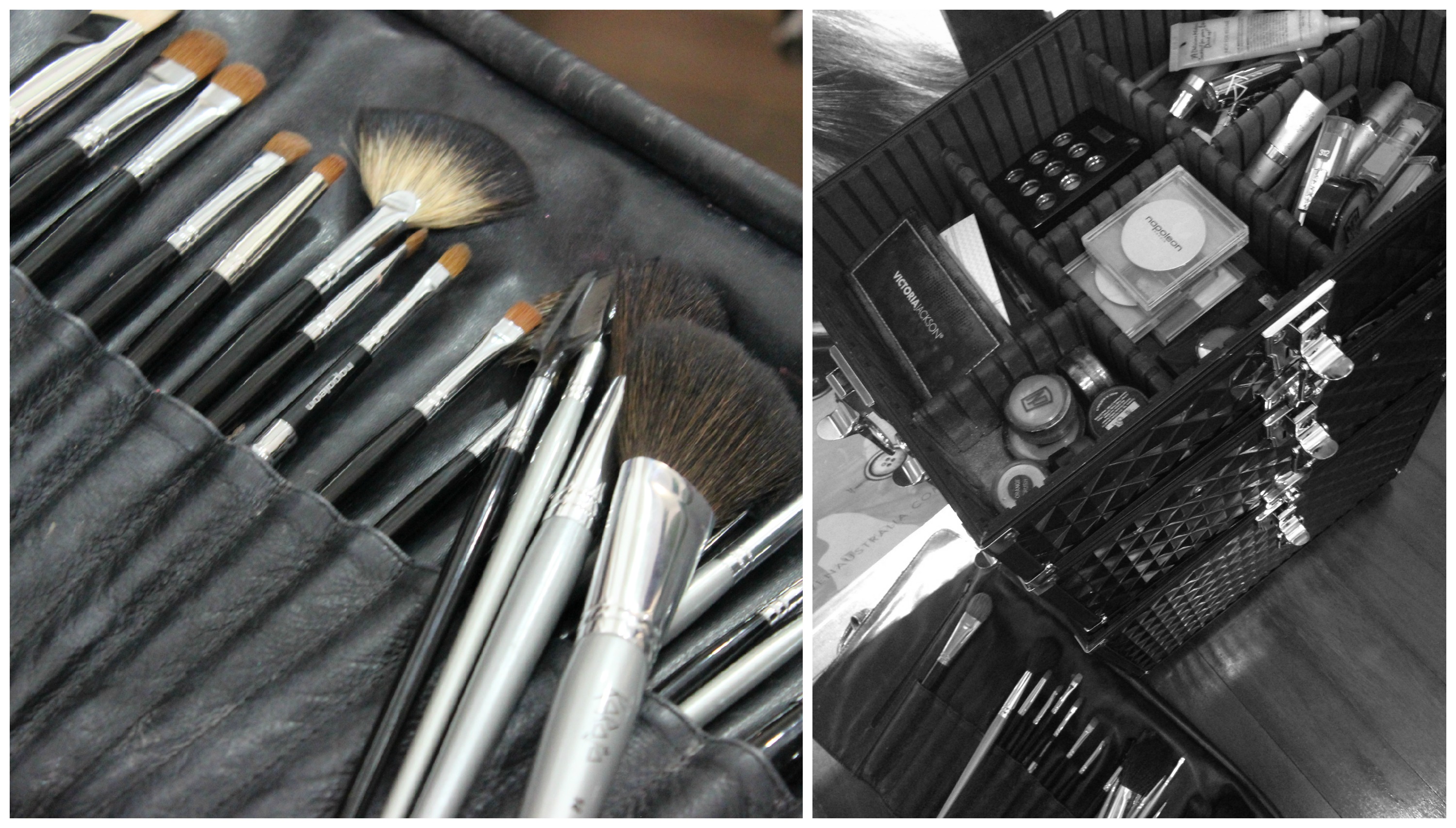 Brushes lined up, ready to blend  |  Ashley's make-up train-case.
Pretty soon it was time to head over to Capulet Bar – the venue for the evenings fashion feast. Regretfully, it was my very first time to the amazing, new venue in Fortitude Valley – it's totally my style.  A beautiful, eclectic, open air, garden party themed, romantic venue that provided the perfect backdrop to showcase Laura's genius new collection.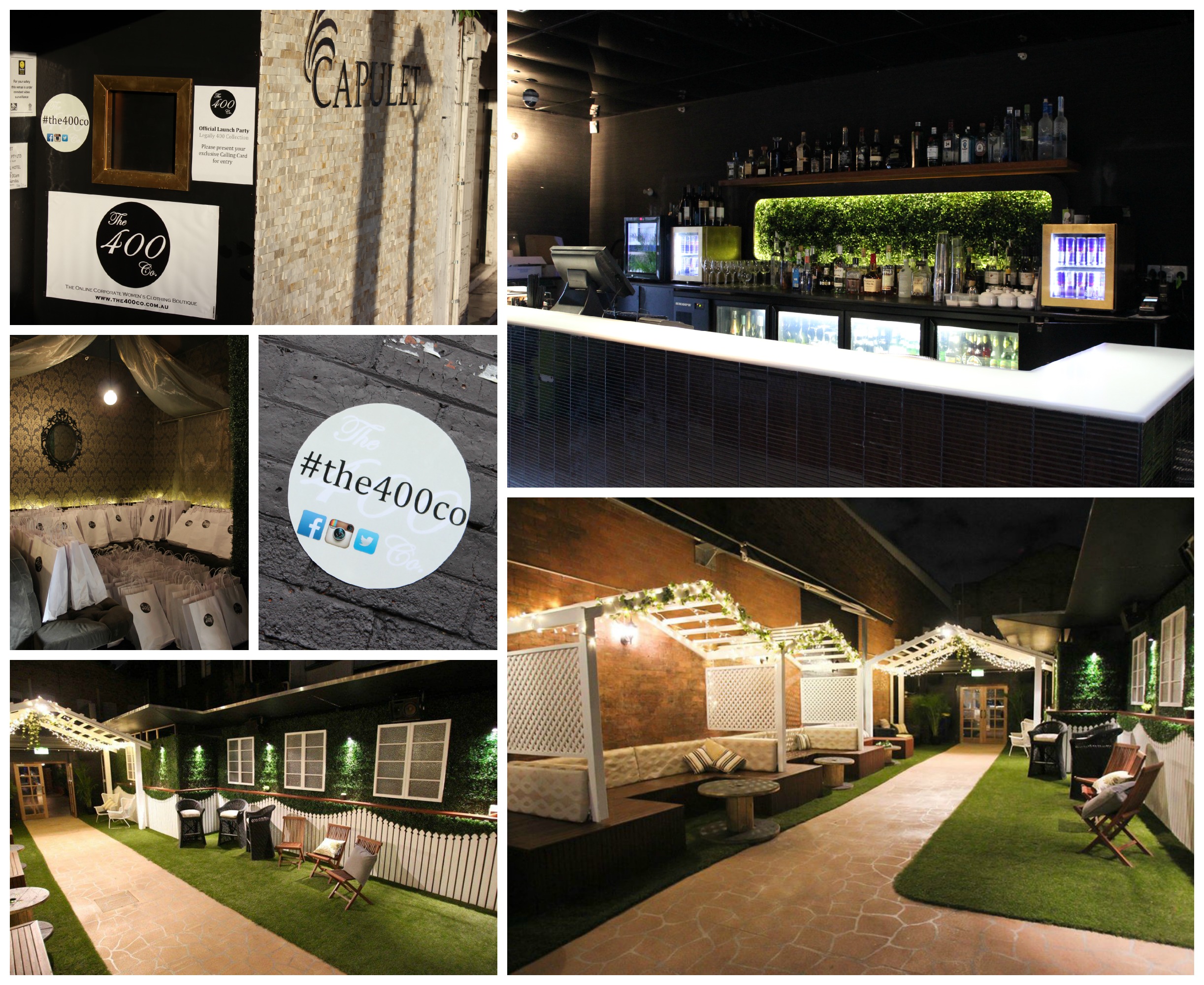 Capulet Bar, 118 Brunswick Street, Brisbane – a fabulous venue…I wish my backyard looked like this!
The beats started pumping (an amazing soundtrack) and the models began to strut their stuff…it was time for Legally 400!
Look 1:  The Civil Suit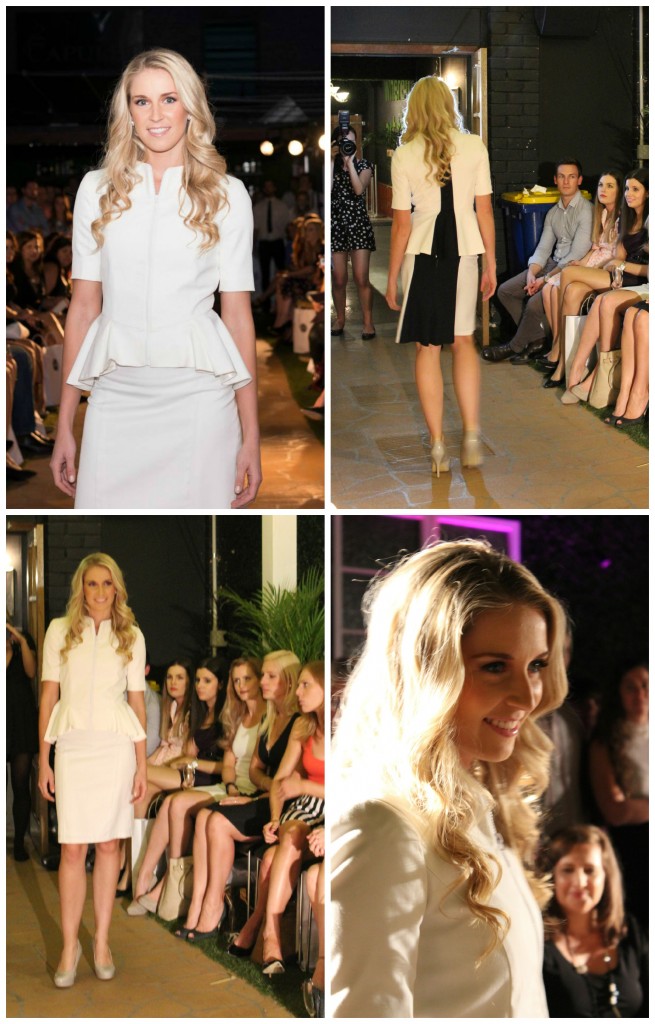 The Civil Suit  |  Model: Hayley Wilson – this two piece suit is one of my personal favourites!
Opening the show was The Civil Suit – and one of my favourite looks from the collection.
The overall silhouette of this piece is simply stunning!  I love how the high-low peplum and structured collar and sleeves, flatter that waistline.  A navy panel that runs vertically down the back of suit is not only figure slimming (narrowing the width of the hips) but provides something unexpected as you walk away.
This two piece suit is sassy while being totally appropriate for the corporate office.  The Civil Suit is on the top of my wish list!
Look 2:  The Adjournment Dress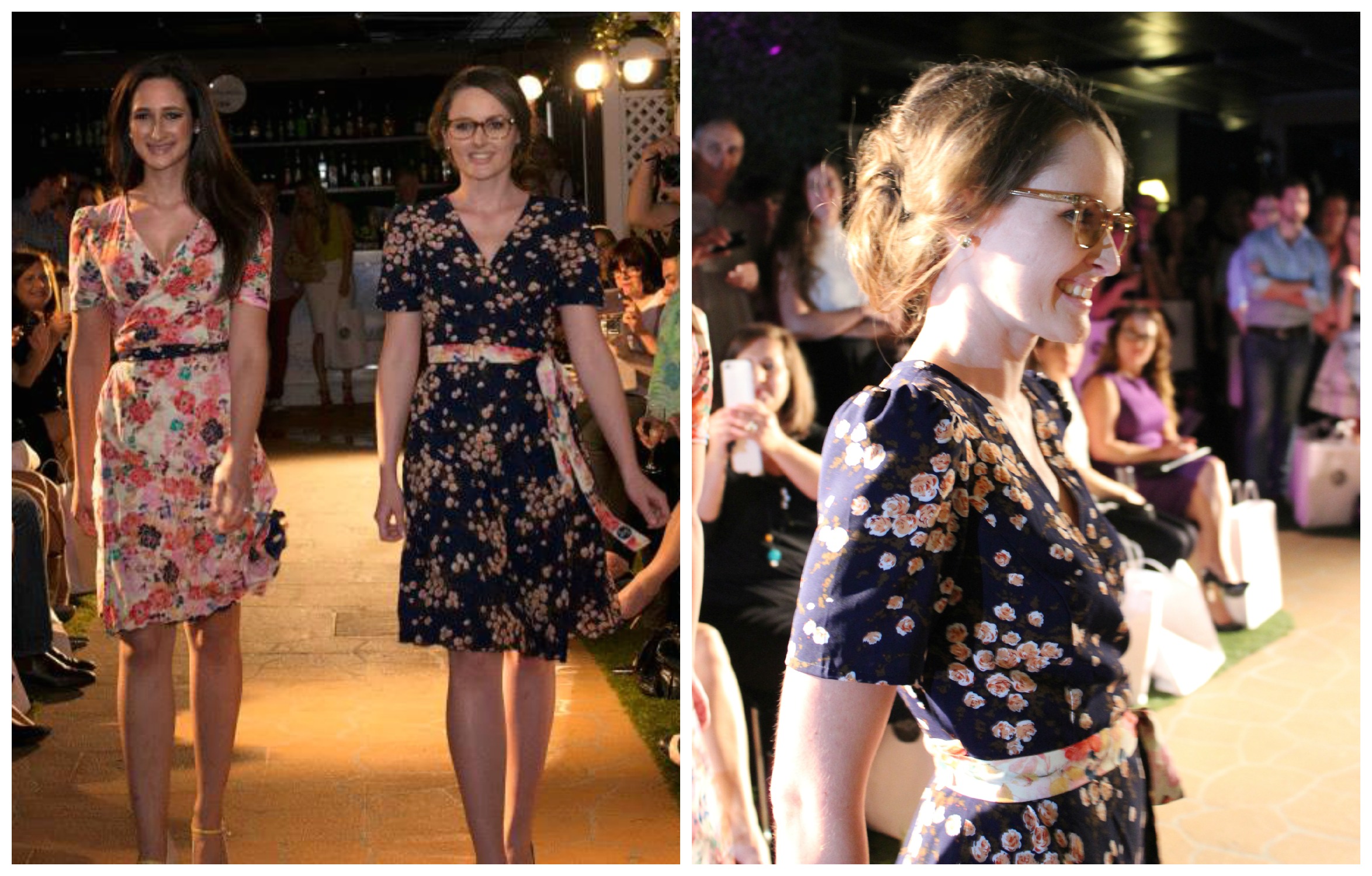 The Adjournment Dress | Model: Nikki Mourginos (pink & red floral) and Brooke Wilton (navy & peach)
The Adjournment Dress is a fresh take on the wrap dress and offers the ultimate versatility!  It's essentially four dresses in one – not only is The Adjournment Dress reversible (choose from a beautiful navy and soft peach flower print or a vibrant pink and red floral print), you can fold the dress down and wear it as a skirt with your choice of top.   Dress it up or down….literally!
Soft as silk, lovely, light and feminine – I want this dress so bad…if not just to wear it as a skirt (the pink and red floral print is my favourite)!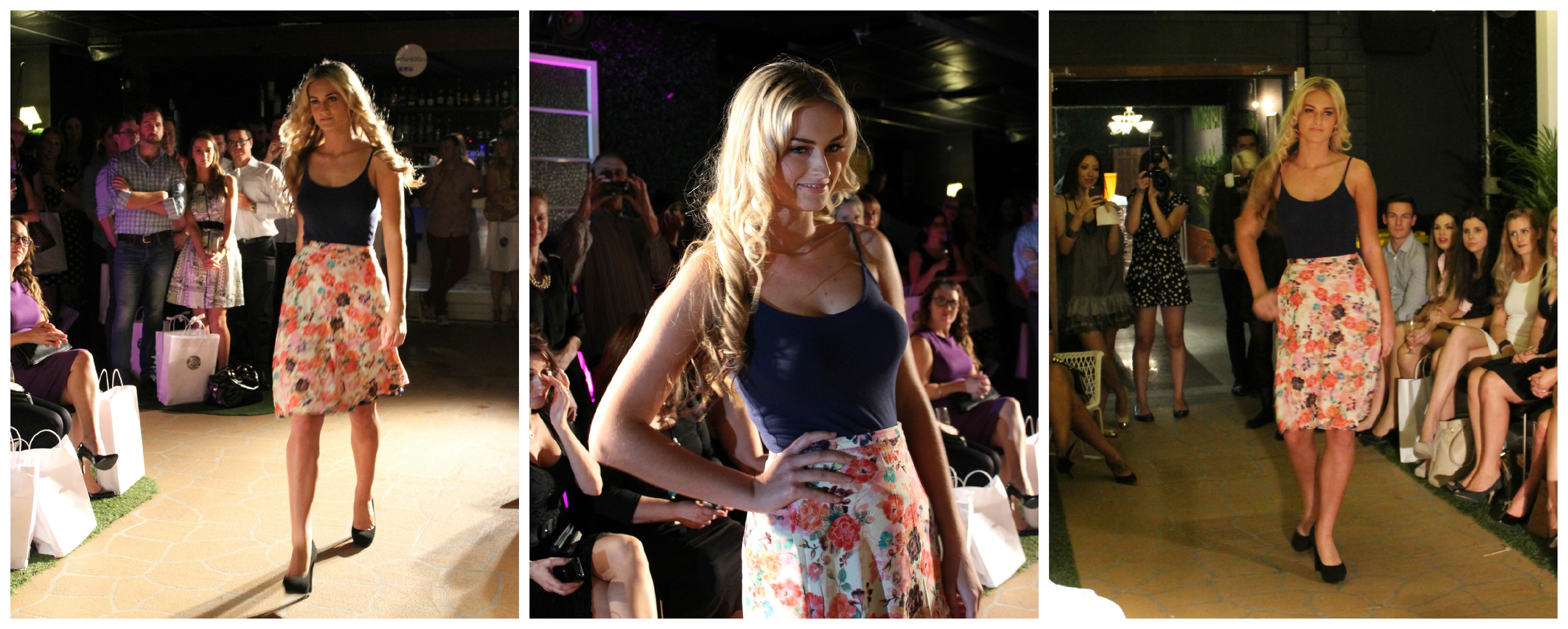 The Adjournment Dress – dressed down  |  Model:  Madi Tucker
Look 3:  The Lady Justice Shirt & The Injunction Pants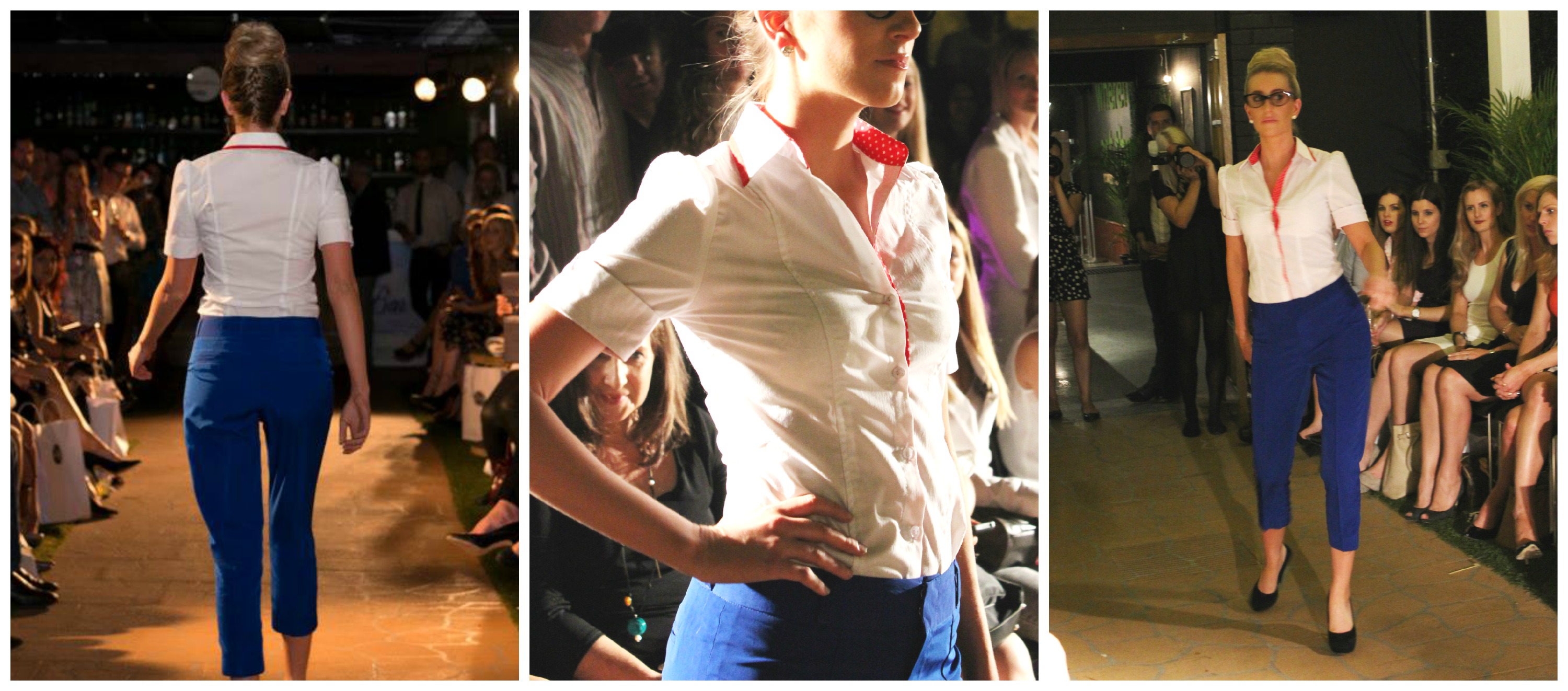 The Lady Justice Shirt & The Injunction Pants  |  Model:  Grace Evans
The Lady Justice Shirt is playful with its peek-a-boo red detail on the collar and inner placket.  The cropped, electric blue, Injunction Pants are bold, yet classy.
Mix and match these pieces to reflect your mood, personality or occasion.
Look 4:  Genius Jacket & Ada Evans Blouse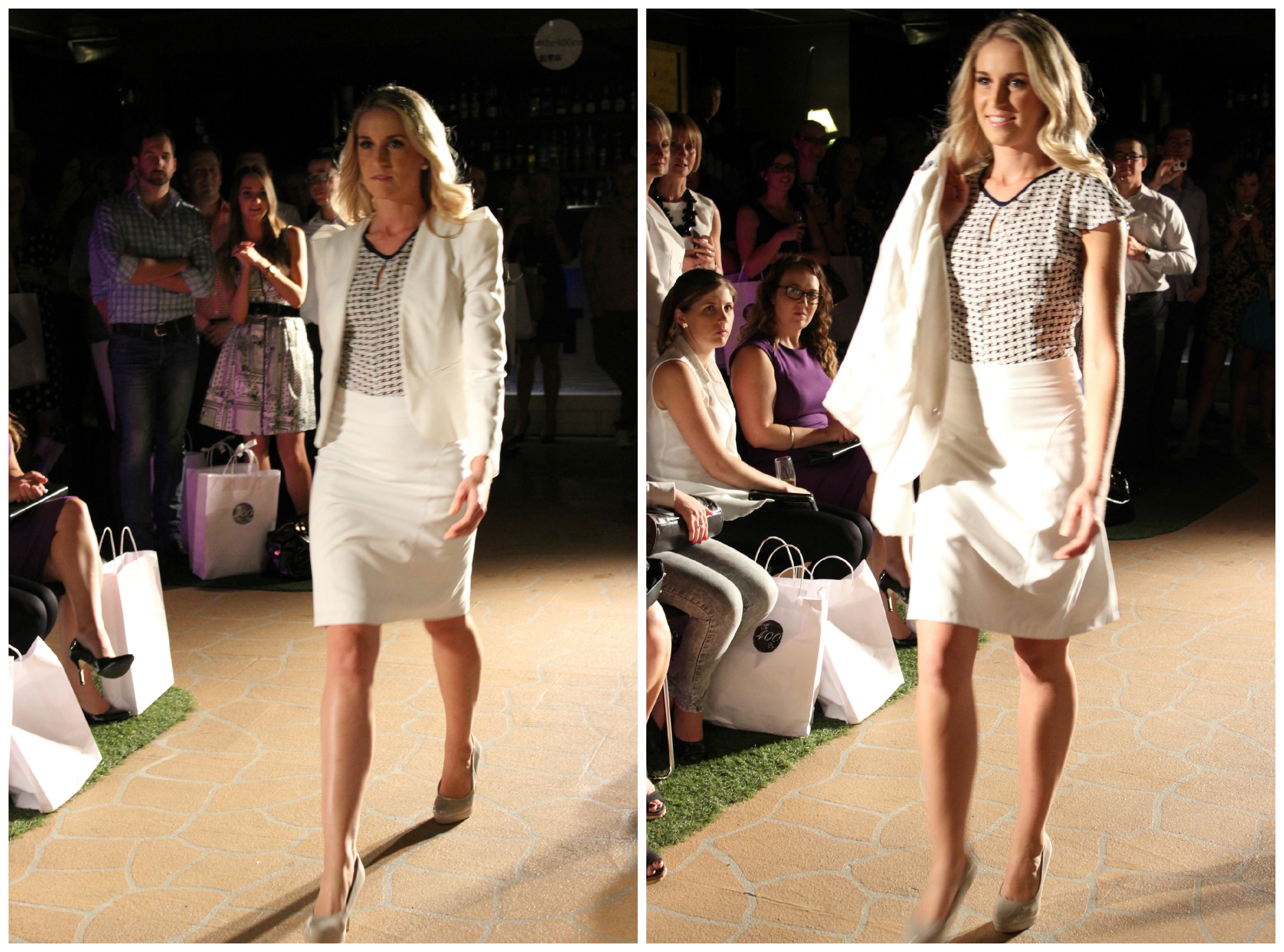 Genius Jacket & Ada Evans Blouse  |  Model:  Hayley Wilson
In my opinion, the Genius Jacket is the jewel of the collection (closely followed by the Civil Suit). The gorgeous, collarless, white jacket has beautifully sculptured feminine shoulders and delicate lace detailing on the underside of the arm.  Made from wool and a cotton blend, the fabric is super soft.
I'm a big believer in affirmations – if you need a little extra pep in your step, put on your Genius Jacket – and let your inner 'genius' shine – only you will know about your secret, silver, 'genius' embroidered inside (a cute touch).
I own the Genius Jacket and love, love, love it.  Every time I wear it, I'm complimented by multiple complete strangers…Laura is a complete 'genius' for this design!  I have a styling post coming up on the blog, featuring the Genius Jacket.
The Ada Evans Blouse features a keyhole detail on the front, a soft peplum and a lightly ruffled sleeve for a romantic, feminine feel.  I love the gold, bow detail on the zipper (not pictured).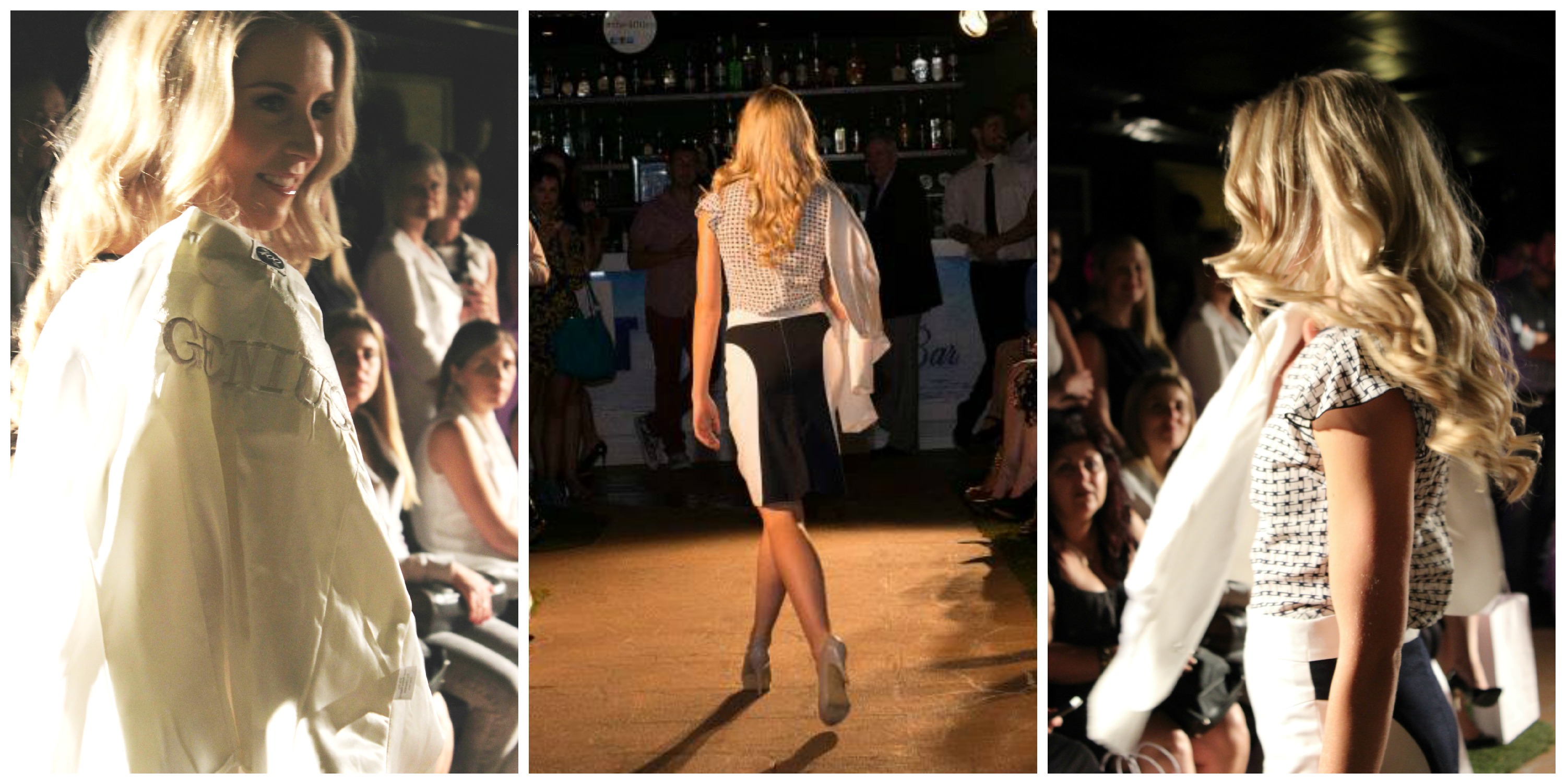 The embroidered 'Genius' Jacket  |  Civil Suit Skirt  |  Ada Evans Blouse  |  Model:  Hayley Wilson.
Look 5:  Mix & Match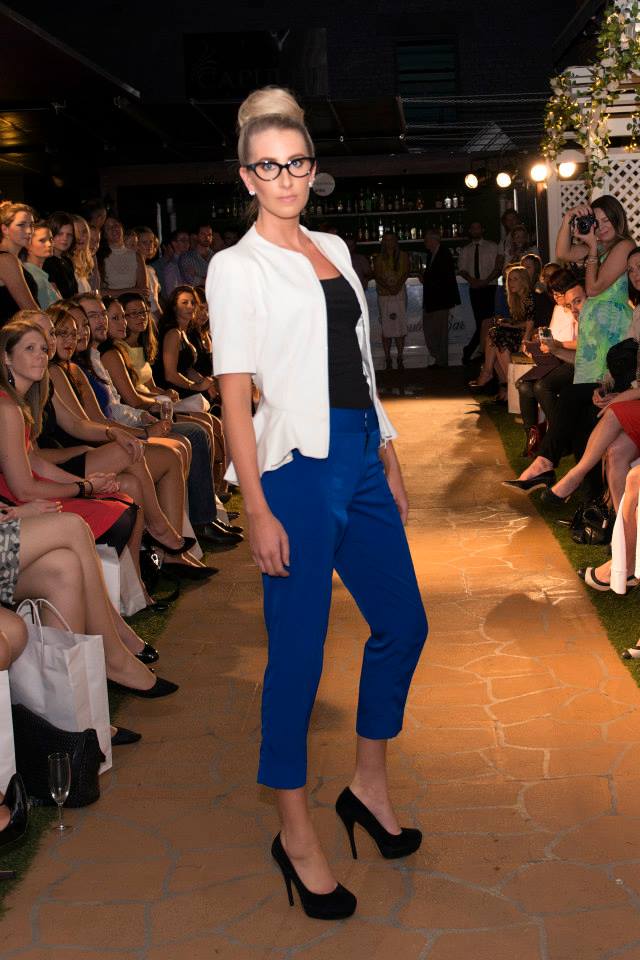 The Civil Suit (top) & The Injunction Pants  |  Model:  Grace Evans
This is by far, the most versatile collection that The 400 Co has released.  Above, model, Grace demonstrates this with a simple black cami, the top from The Civil Suit left casually unzipped, and The Injunction Pants teamed with sky-high black pumps.
Each piece in this collection complements the next – the styling options are endless.
Look 6:  The Objection Dress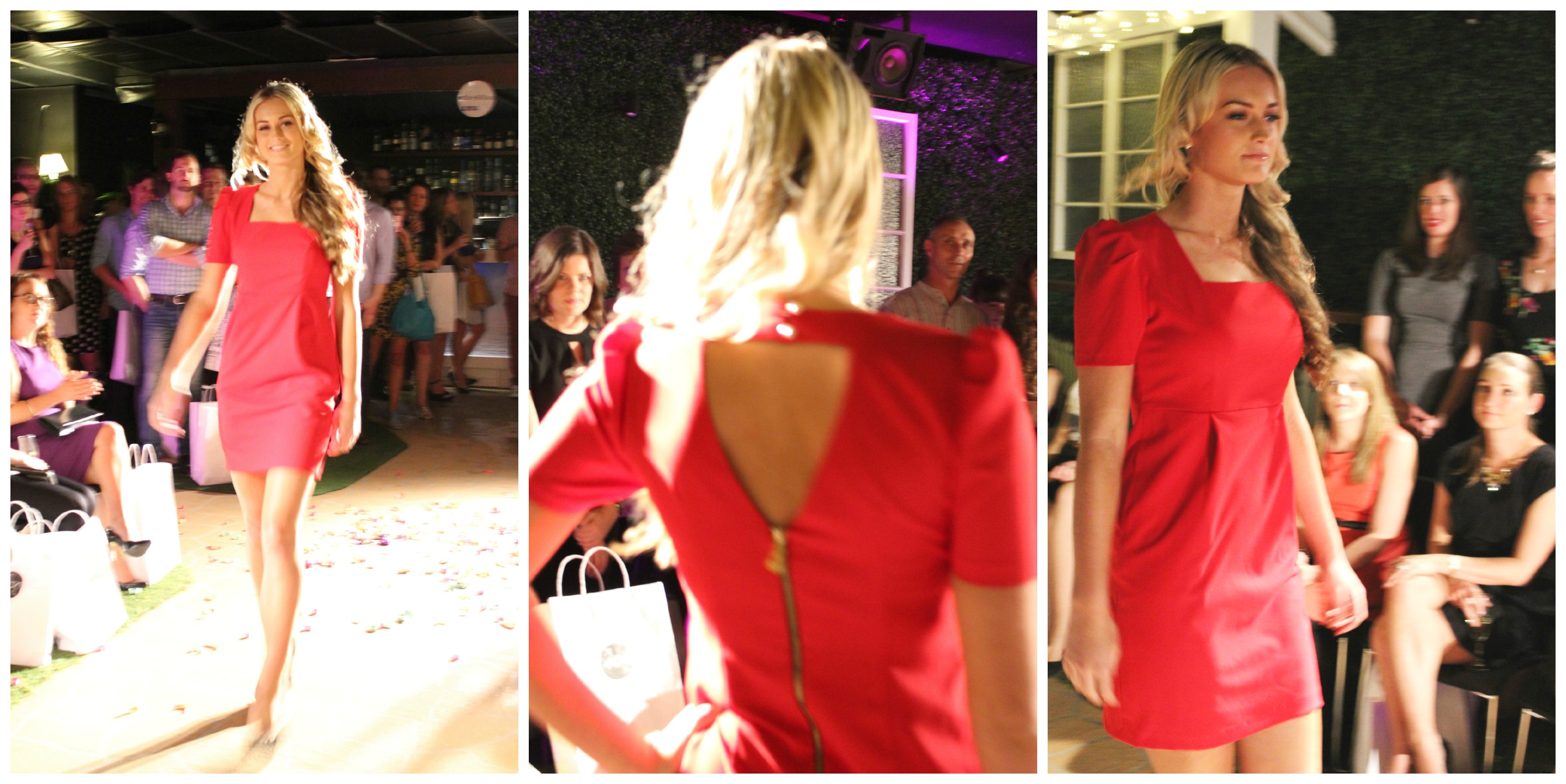 The Objection Dress  |  Model:  Madi Tucker
The final look in The 400 Co Spring/ Summer collection, modelled by 'Face of The 400 Co' winner, Madi Tucker, is The Objection Dress.
A stunning, vibrant red dress with sharp lines and feminine shoulder details.  Sophisticated and sexy, the cut-out and gold zip on the back of the dress provide an interesting, flirty element…it's the perfect dress for anytime of year….but especially the holiday season!  It's guaranteed to turn heads.
The Genius Behind The Brand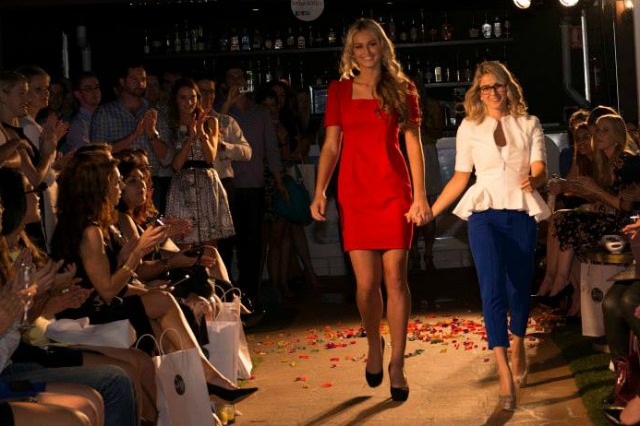 Face of The 400 Co Winner, Madi Tucker with rising star designer, Laura Chong.
There is not a single piece in this collection that I wouldn't want in my wardrobe!
Seriously, every piece is gorgeous and easily styled to achieve a multitude of looks – from corporate office, to event or backyard barbecue – The 400 Co has you covered!  (No need to commit a corporate fashion crime again!).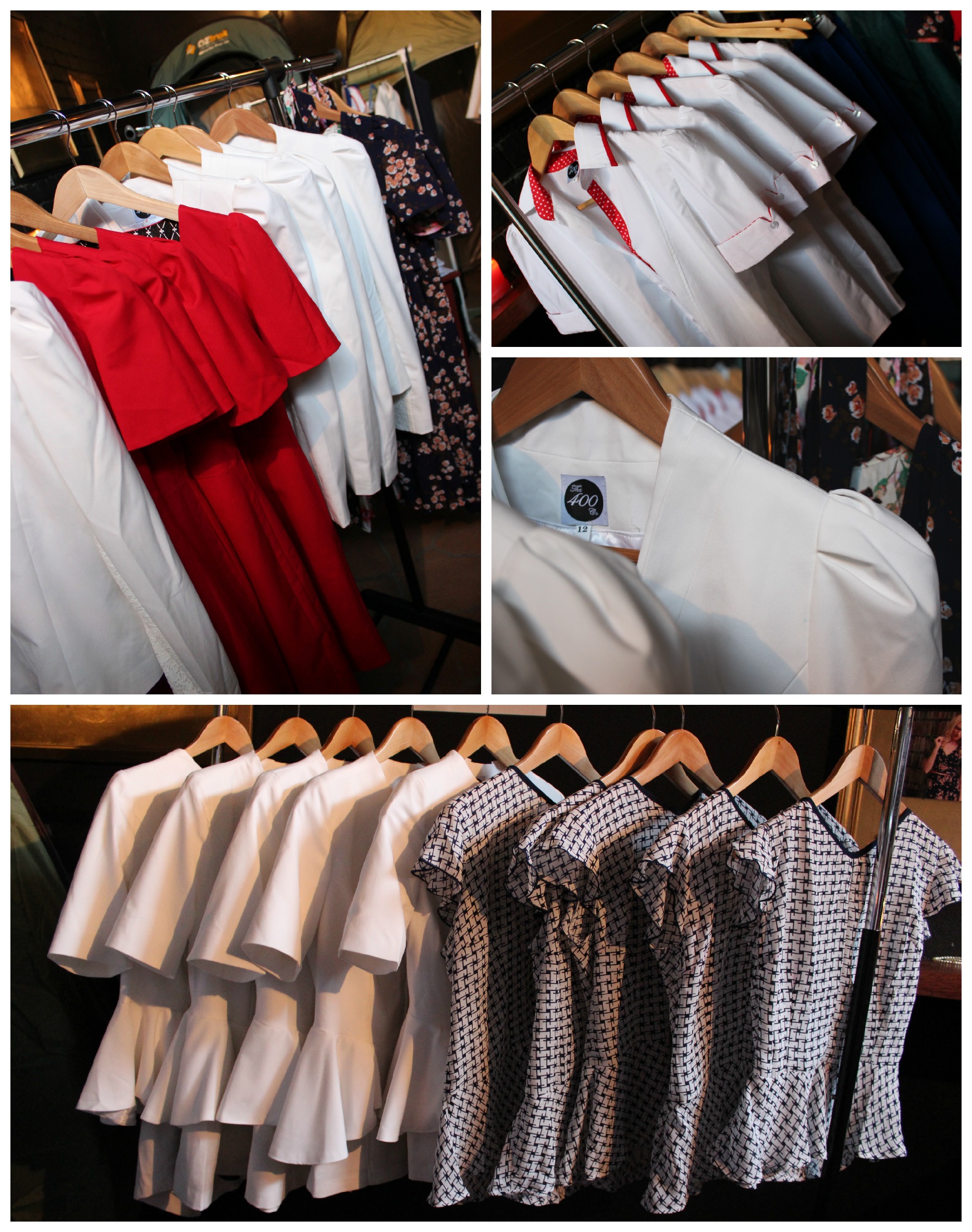 A massive congratulations to Laura!  Breaking the mould without breaking the rules.  Corporate women have never looked so chic!
Social Snaps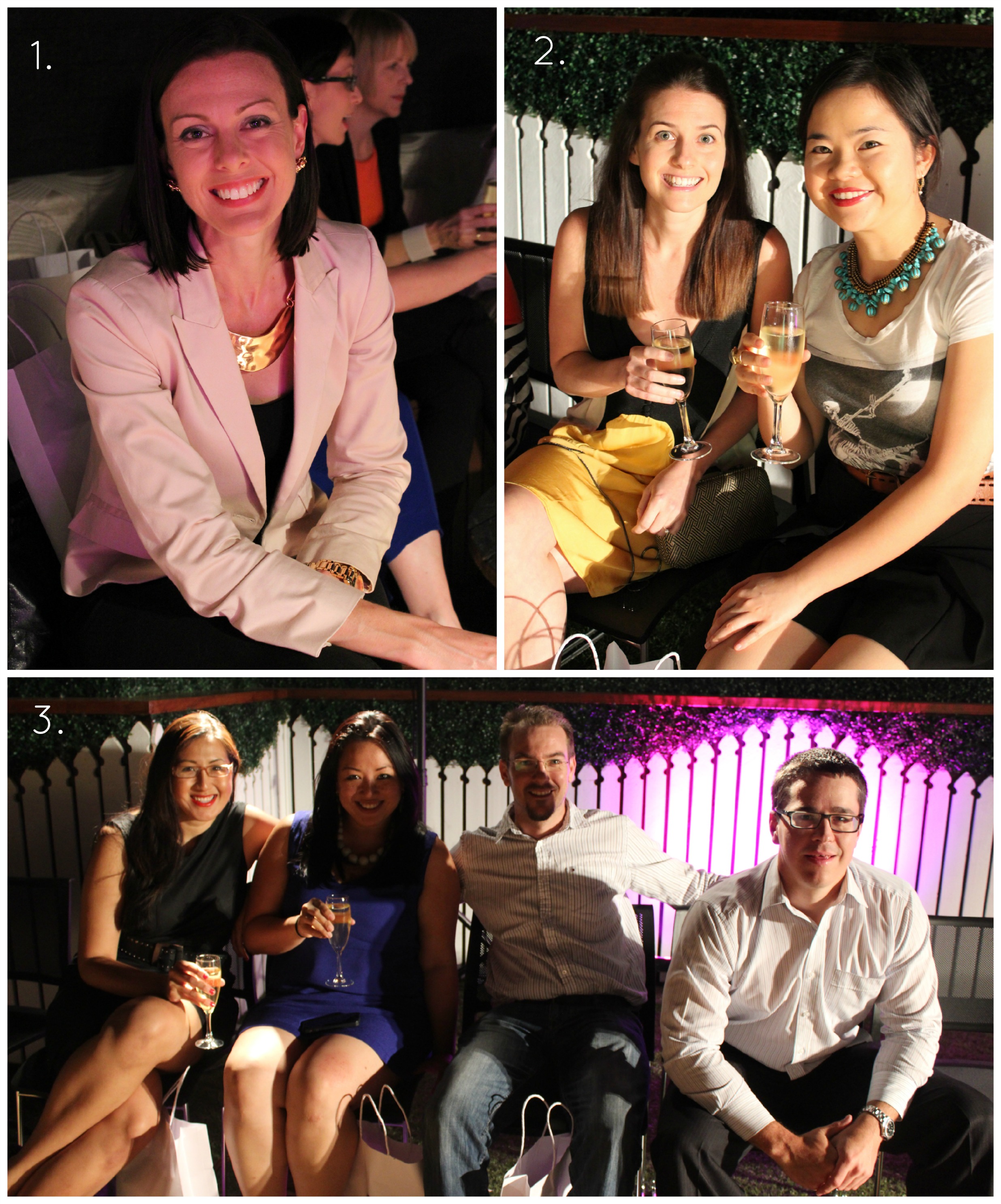 1. Marnie Beckett  |  2. Rhiannon Cochrane & Nhuy Huynh  |  3. Natalie Hoo, Francine Hoo, Matt Einersen & Rod Walker

4.  Sarah Bryden, Karen Masnata, Kate Scott & Liz Holbery  |  5. The Honourable Justice John Muir and Sandra Muir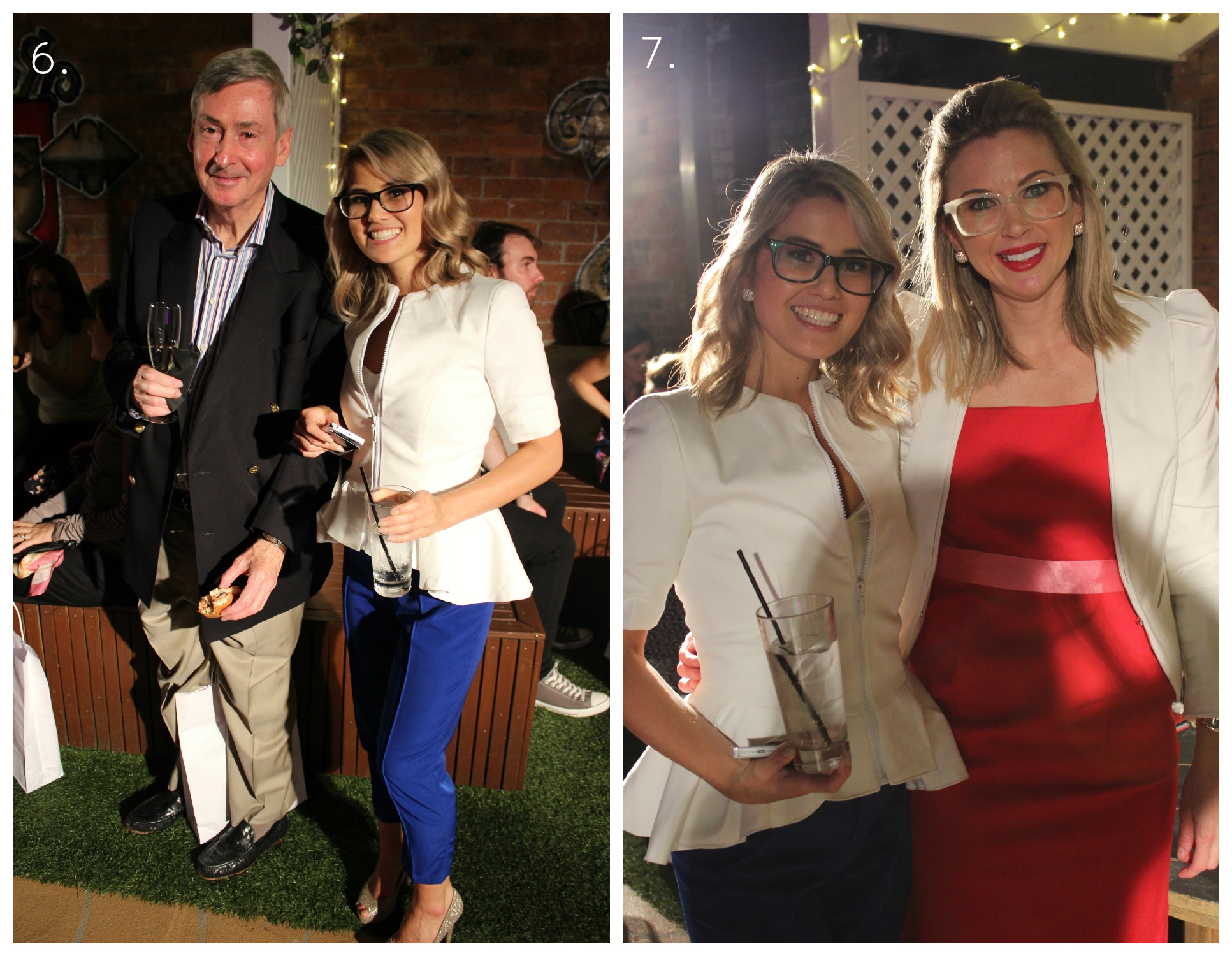 6. The Honourable Justice John Muir & Laura Chong, The 400 Co Director & Designer  |  7. Laura Chong & Janelle Walker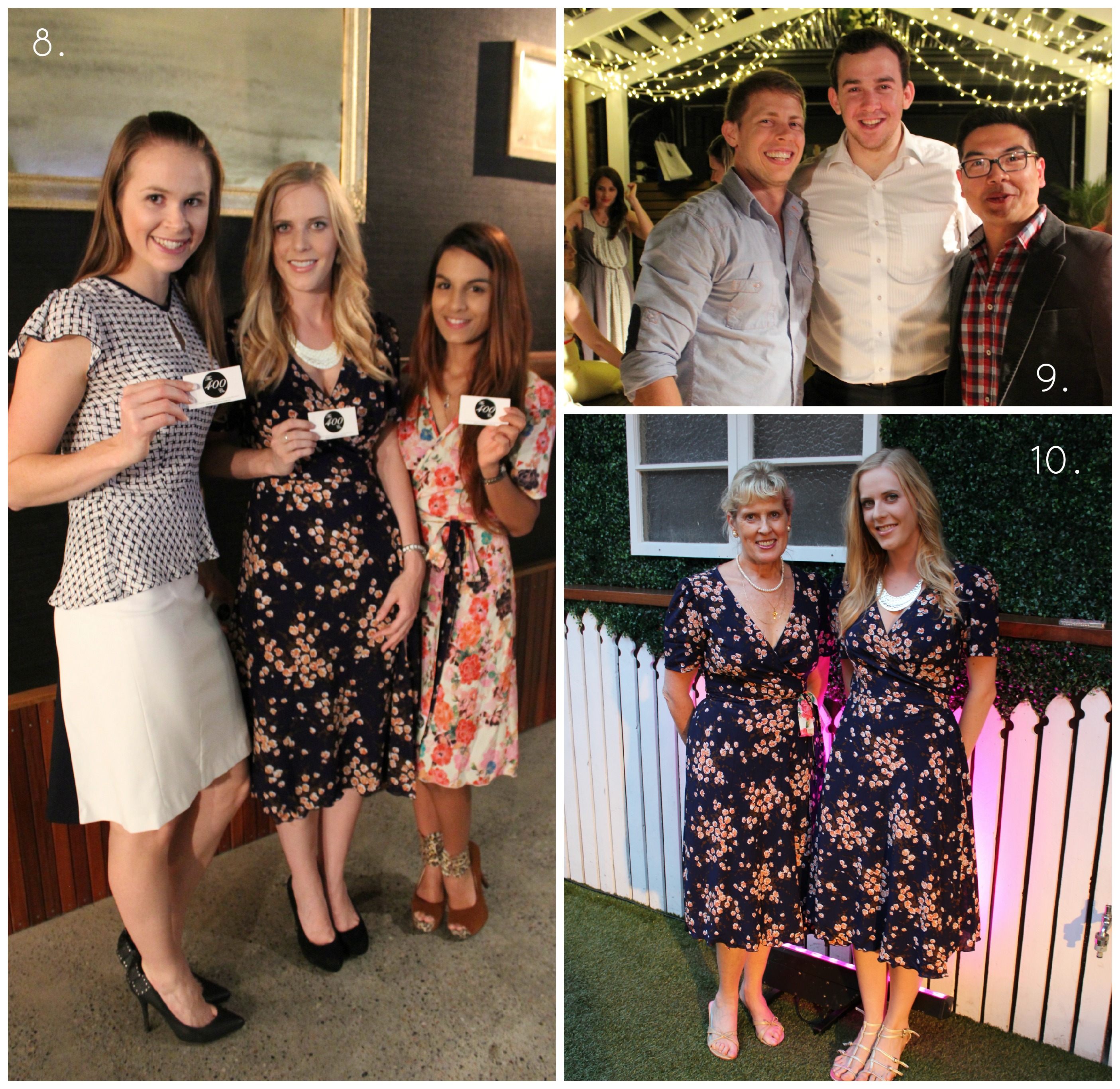 8. Carlee Raabe, Liz Smith, Dominique Maber  |  9. Ben Jebb, Chris Rowe & Earl Tan  | 10.  Chris Chong & Liz Smith
Credits
[left]The Blow Dry Bar – Brisbane
Make-Up By Ashley Bower[/left]
[right]Capulet Bar
Megan Popelier Photography[/right]
All looks featured in this post can be purchased at www.the400co.com.au with Australia-wide free shipping!
In the comments below, I want to know what your favourite piece is from The 400 Co – Legally 400 Collection?
With love,