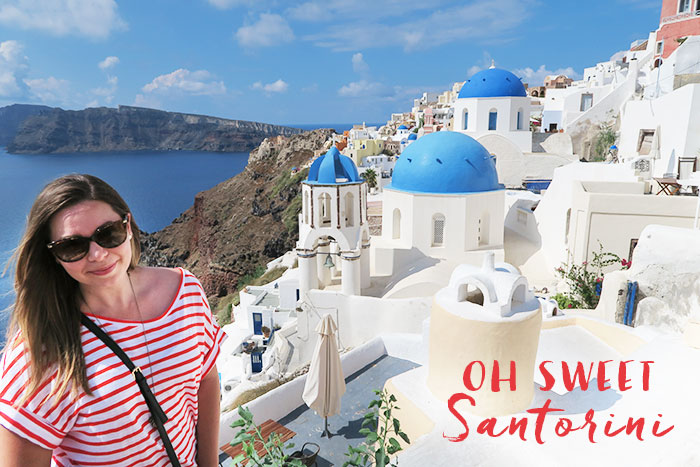 Under the cover of darkness we arrived.
Our driver just collected us from the airport and proceeded to blast though the windy, narrow and eerily quiet streets, barely missing a pack of donkeys. Seriously.
This type of driving would normally have me reaching for the "oh shit" bar… but I was too tired to care. We had been on the road travelling since 9:00am the day before – it was now 6:00am and although I was functioning on zero sleep, I was SO ridiculously excited to be here.
We had just arrived in Oia Santorini, Greece.
Greeted by our host for the next 5 days at the Chelidonia Villas was the owner, a white haired, incredibly tanned, tobacco smelling, chatty old man who had the warmth and gentle soul just like my Grandad. His name was Rose.
As our room wasn't going to be ready until later that day, Rose was so sweet to open his guest area which had a couch inside and two deckchairs on the… well, the deck (duh).
He showed us outside just as the sun was rising… OH MY!!!
I've never seen anything more beautiful in my life!
It felt like we were on top of the world looking over the still blue sea below, dotted with cruise ships and mountains ahead of us that looked like they were covered with snow, only they were white huts.
There was something really special about that moment of stillness – the air was crisp, the hustle and bustle of tourists had not yet begun and we felt like we were alone in this perfect place of beauty, witnessing a new day come to life.
Over the next 5 days, Rose hooked. us. up.
Dinners with the best tables reserved for us.
Sailing trips where we were given special attention.
Hidden treasure spots most people don't know about.

Our typical Santorini day looked a bit little like this:
// Stretch like a kitty before getting ready for our day – outfit selected and holiday makeup applied. Tinted SPF, brows, mascara, bronzer, lip-gloss… check!
// Wander to the bakery to collect fresh pastries for breakfast – consume on our private patio with a big glass of water, soaking in the view and the sun.
// Hubby makes me coffee while I finish eating – he's a little like a hoover… food doesn't last long on his plate ;)
// Venture off to explore the area.
// Time for lunch and one of our favorite daily rituals – picking up Gyros from Pitagyros and eating them on our patio. This was my first gyros experience – so freakin' delish! Seriously, I want one right now!
// Nap time on our sunbeds under the umbrella. One afternoon we woke up to some Asian tourists laughing at my snoring husband, taking pictures of him! They had snuck down one of the private stairways for better pictures and found a sleeping bear!!
// Time for our afternoon activity – a walk, sunset cruise or just a drink on the patio.
// Dinner time with a view – our favorite view of the entire trip was from a restaurant called Sunsets. The food wasn't bad either but o.m.g. I couldn't believe how people were behaving with their selfie sticks and the tourists that were running into the restaurant just to get pictures from that vantage point… I've never seen anything like it.
// Sunset is a pretty crazy time here – the pathways to the western facing points are literally heaving with people pushing and jostling for the best view! #mannerswhatarethose I took some pictures…you'll see below.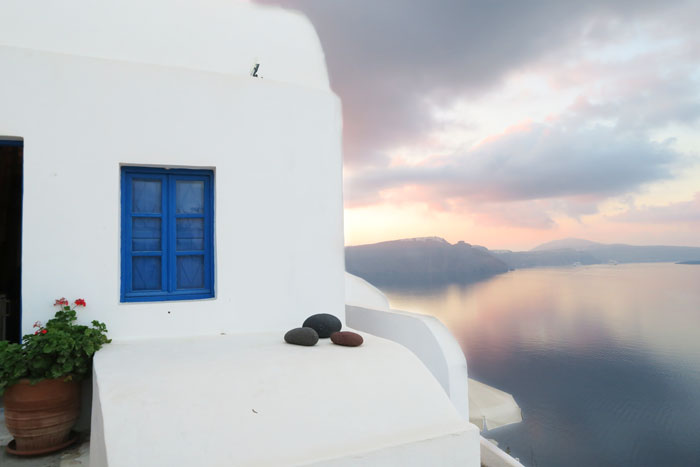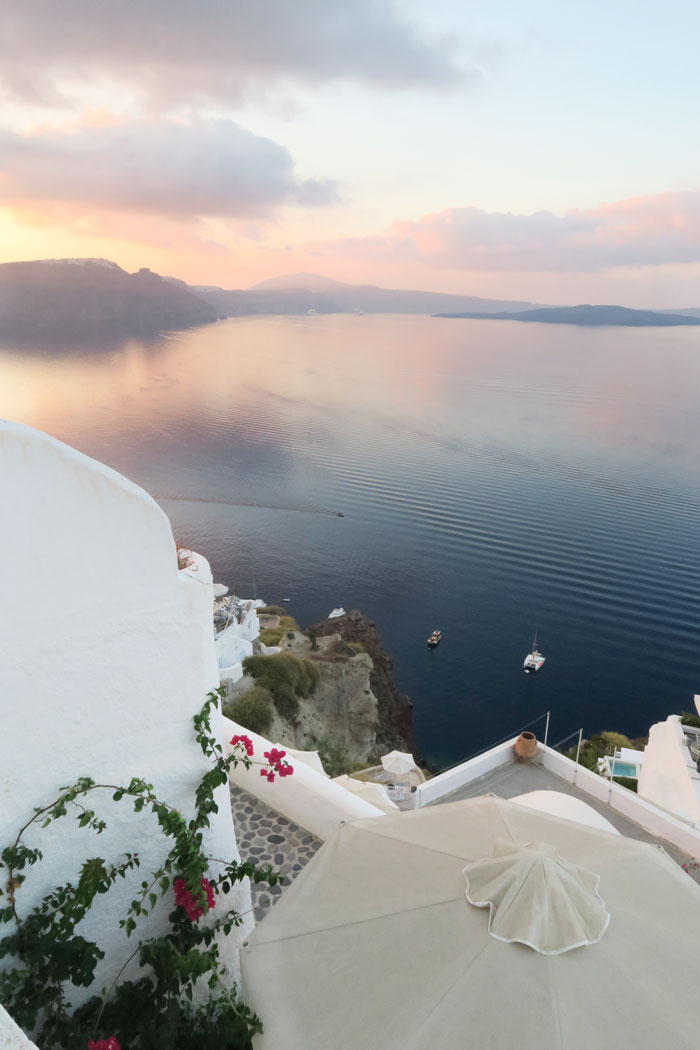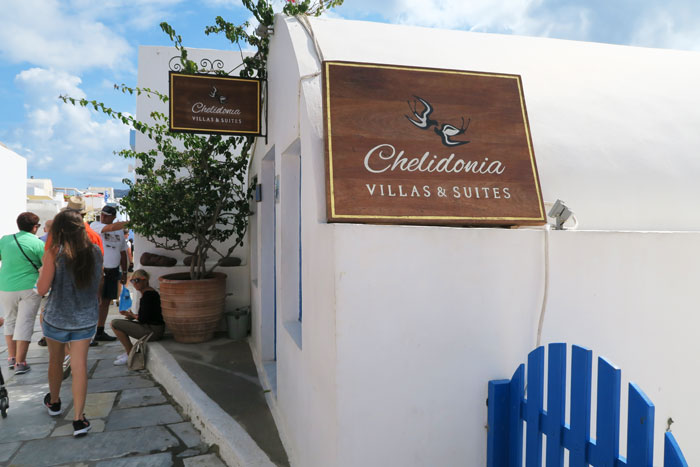 Our villa and little piece of paradise for 5-days!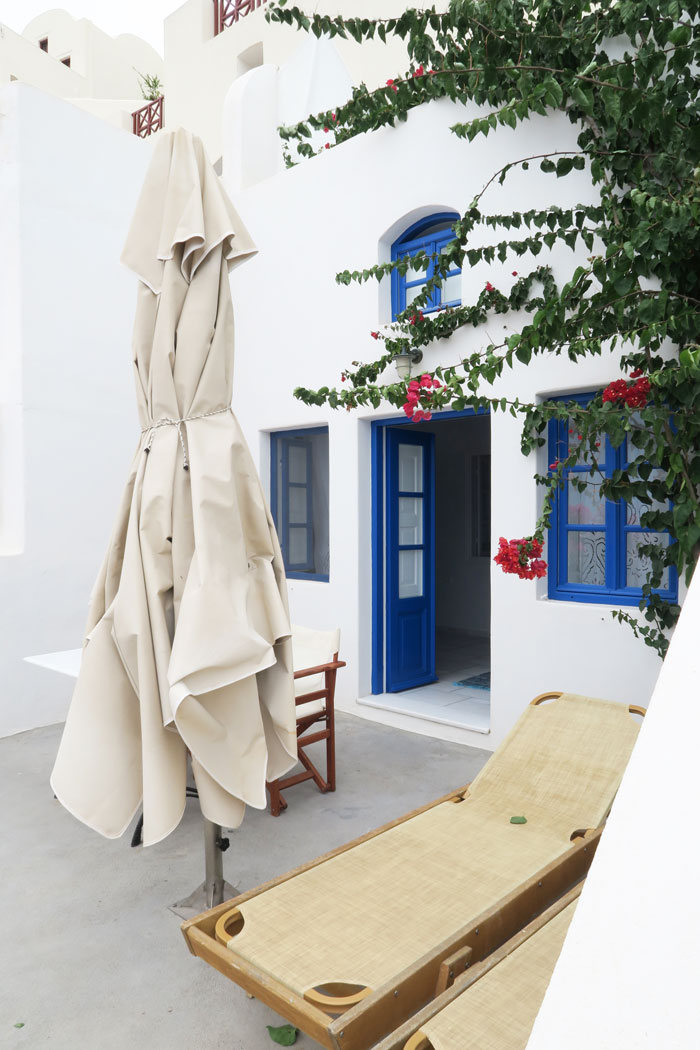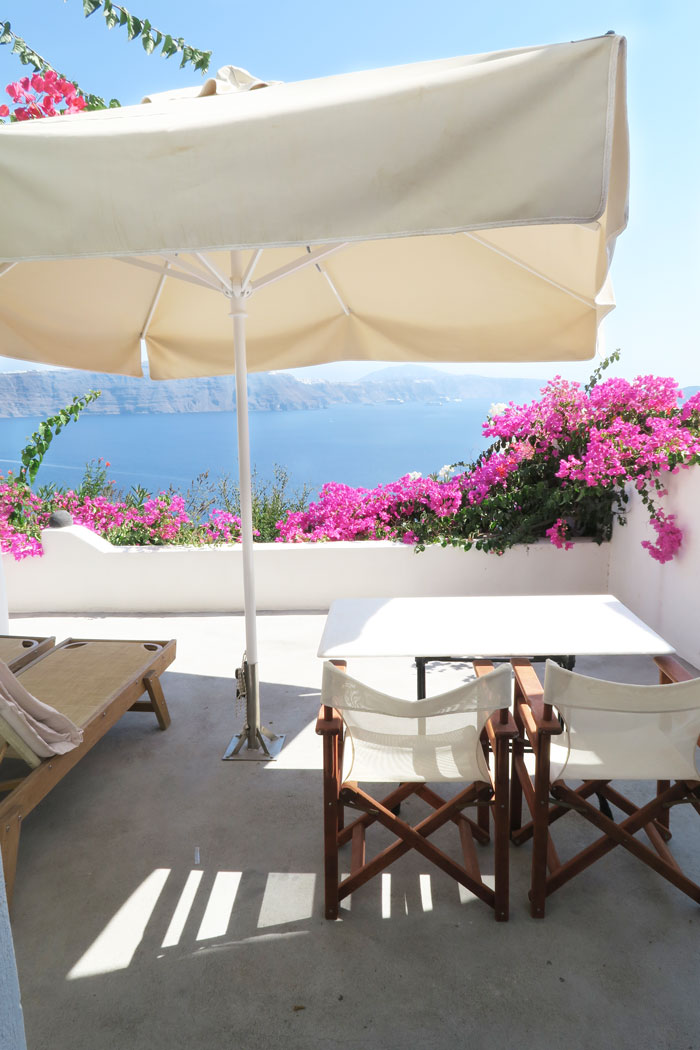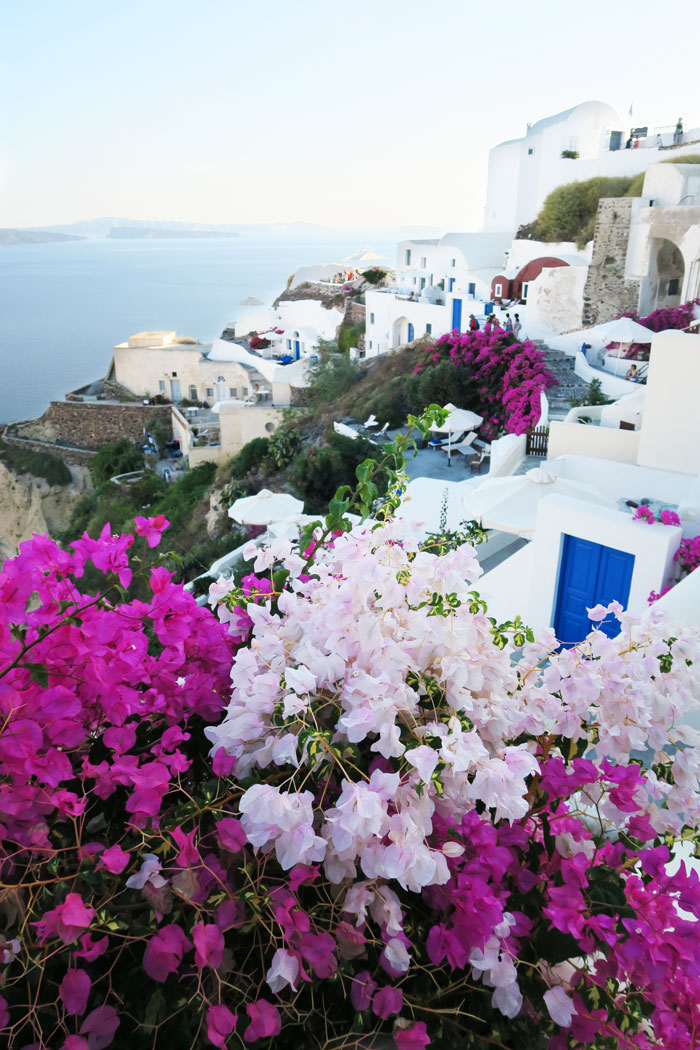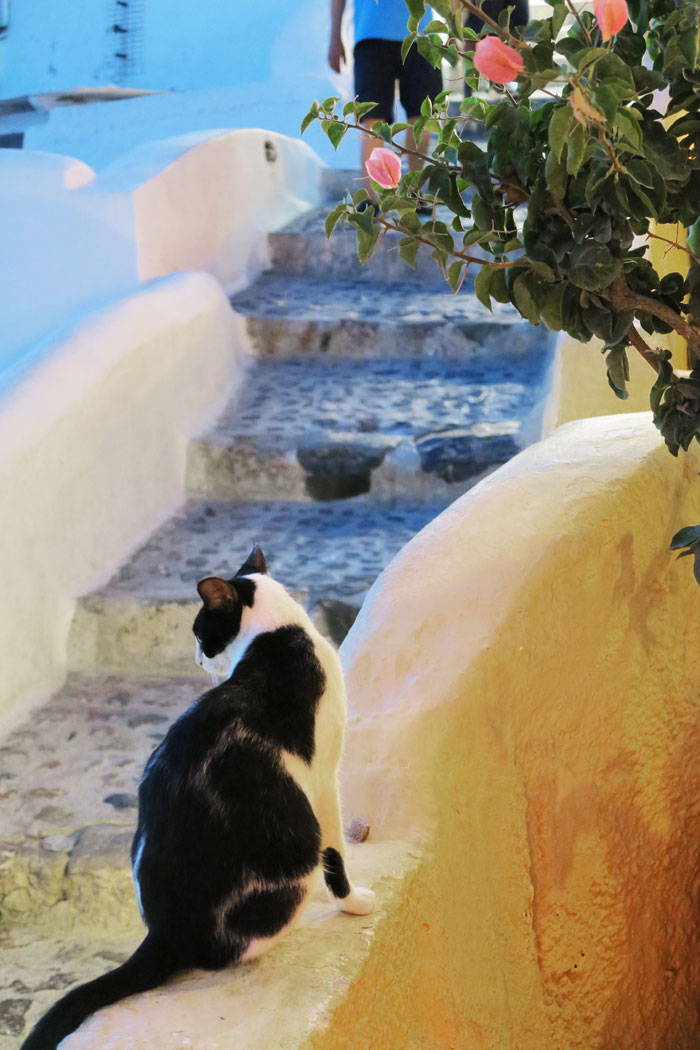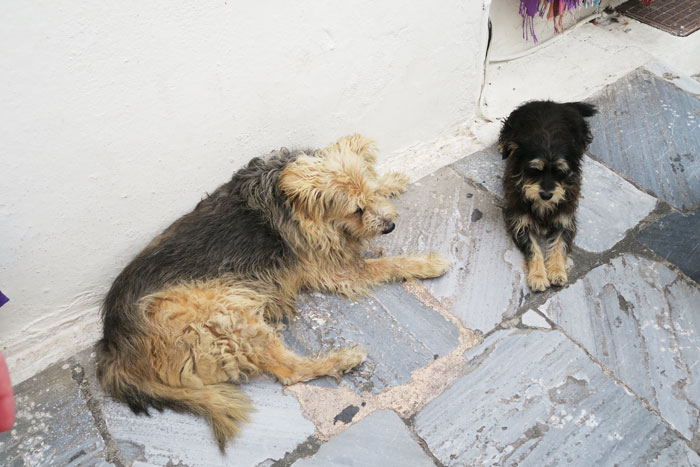 These two little pups melted my heart – everyday you'd find them hanging out together. The little dog would find the spot and the bigger dog would sit with him. Just the sweetest!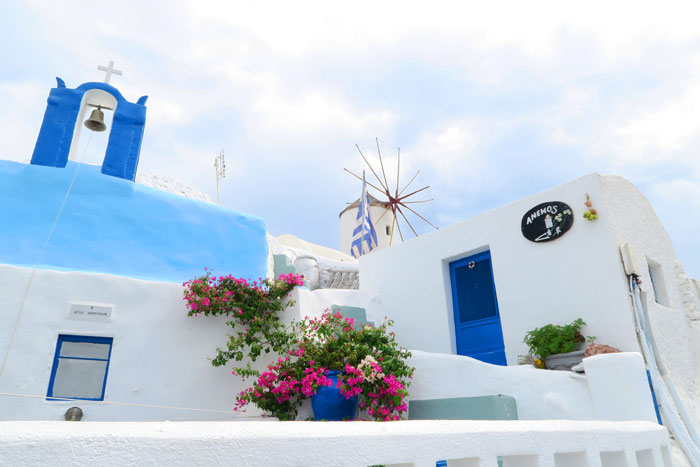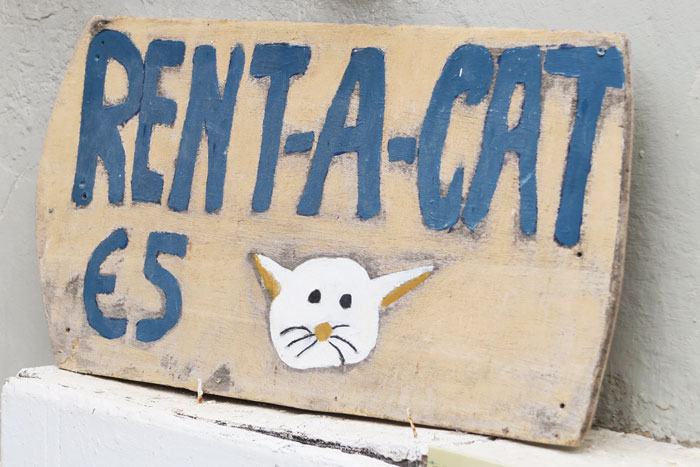 I was like, "OMG!!! YES! Can we do that?!" My husband's response…"Keep walking crazy cat lady!"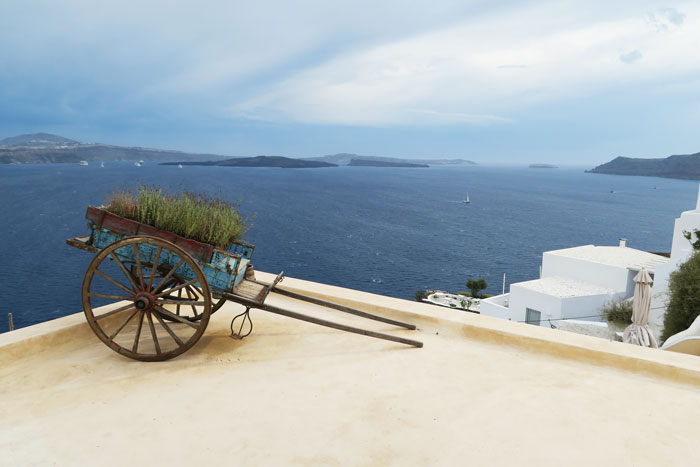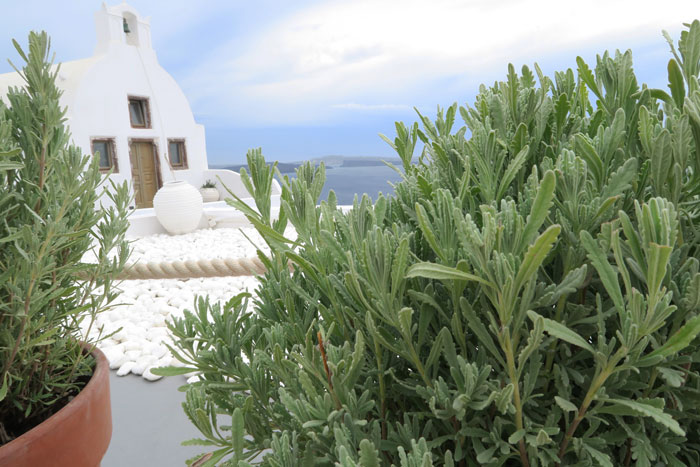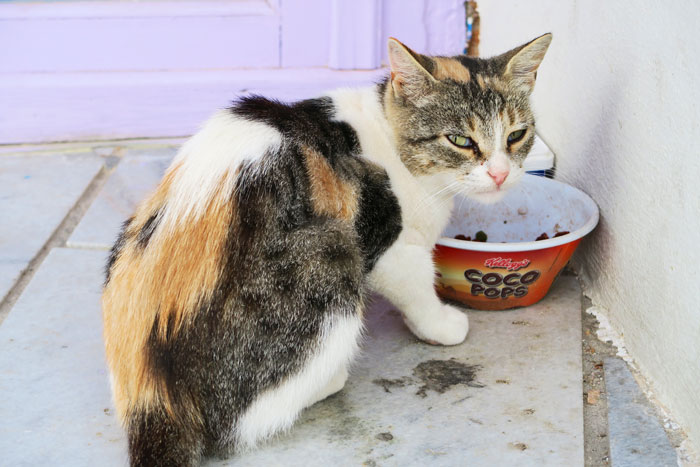 Poor little guy didn't look to happy to be photographed while eating Coco Pops for brekky!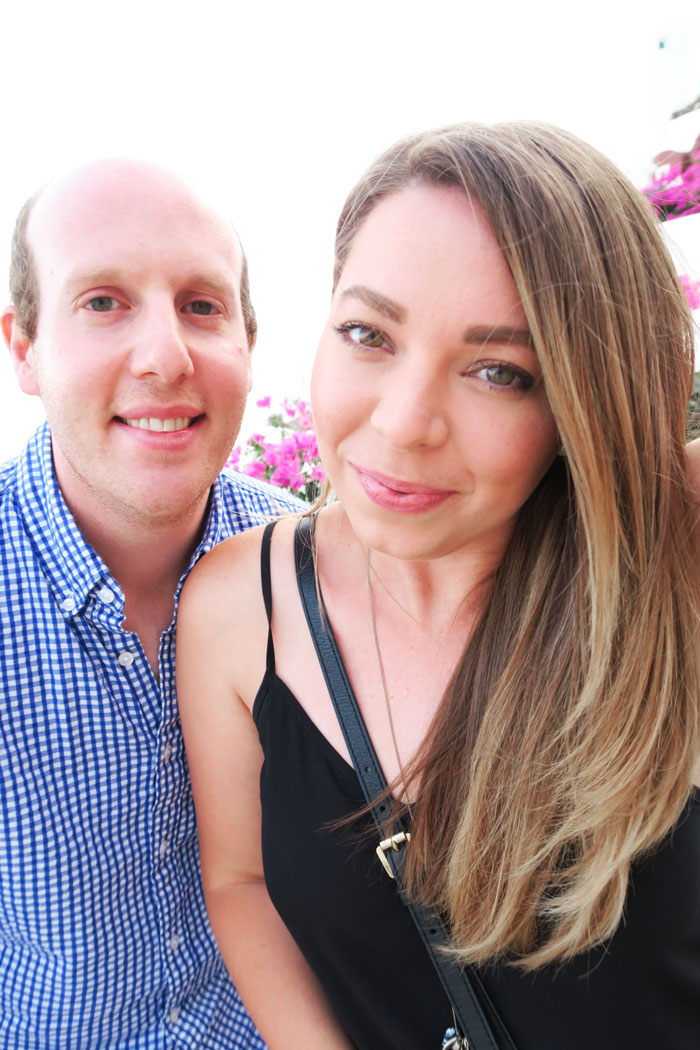 A very windy dinner date…delish gluten-free pasta!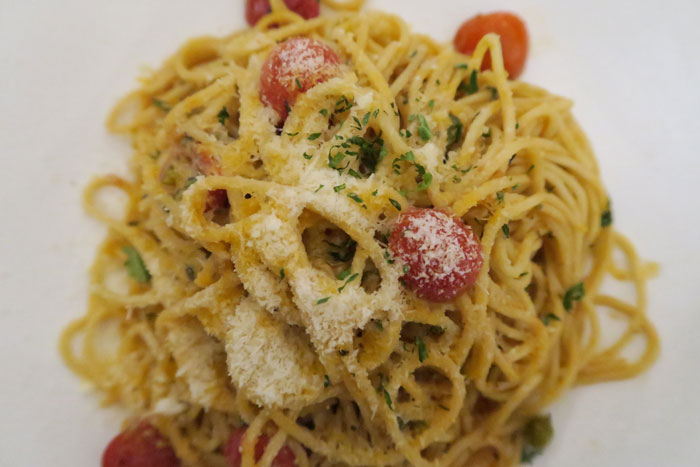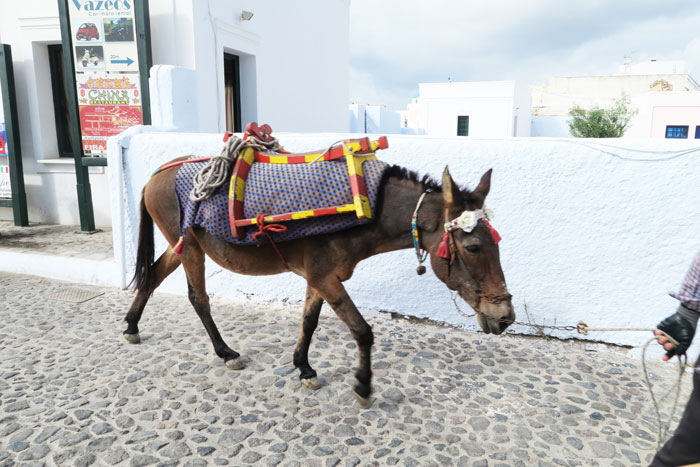 I felt so bad for these sweet donkeys. They'd climb up and down this incredibly steep path multiple times a day…there was always one at the back…huffing-and-puffing his way to the top well behind the rest of the pack.
We walked these same stairs during the heat of the day – and all I could hear was my old trainer, Jos' voice – push up through the heel! hahahah oh my old Kokoda training days were flooding back.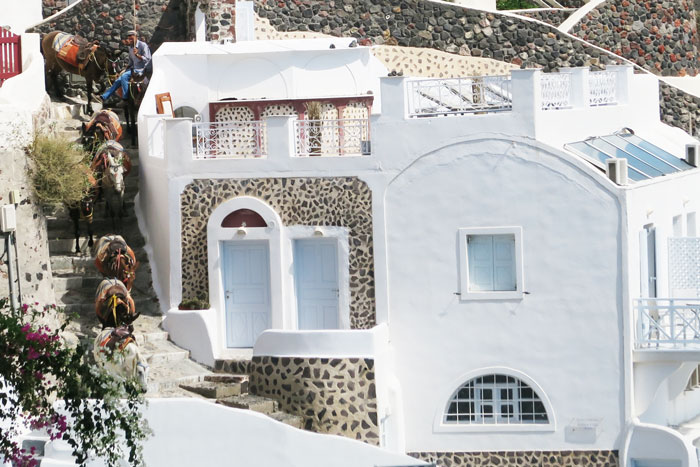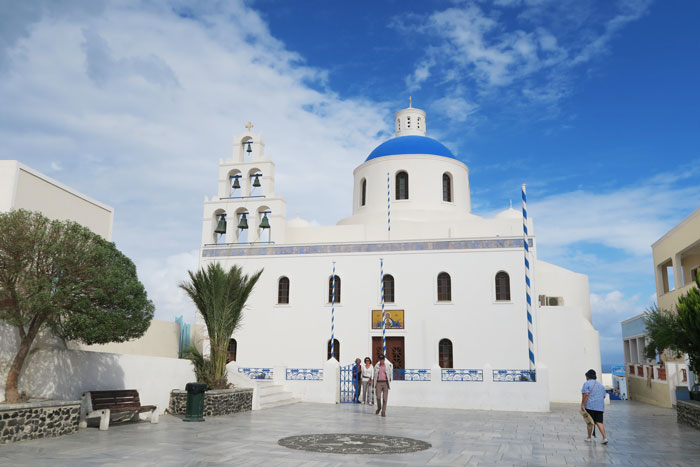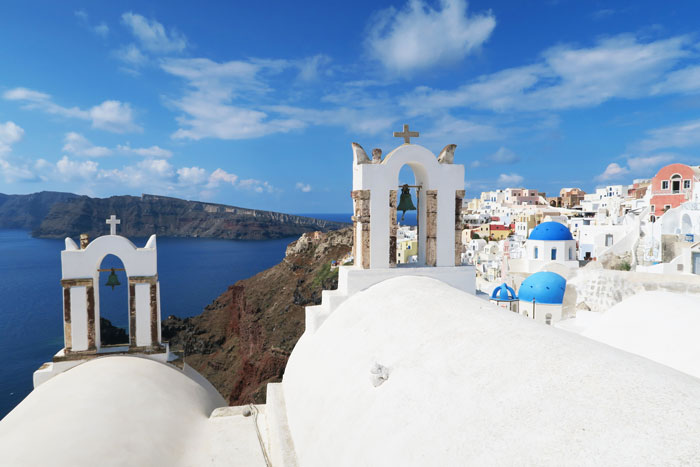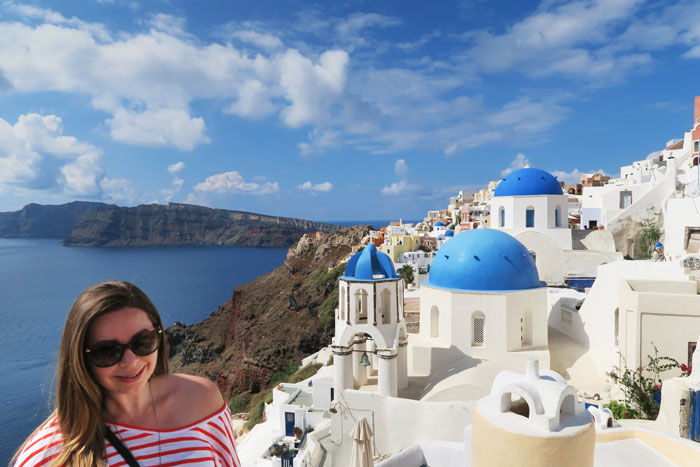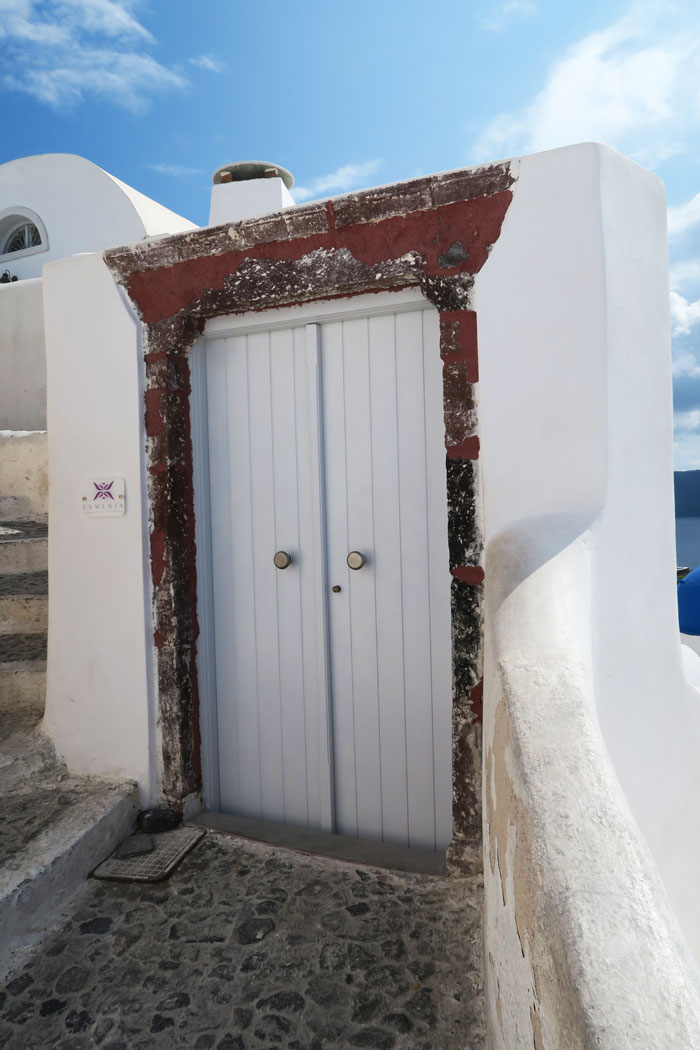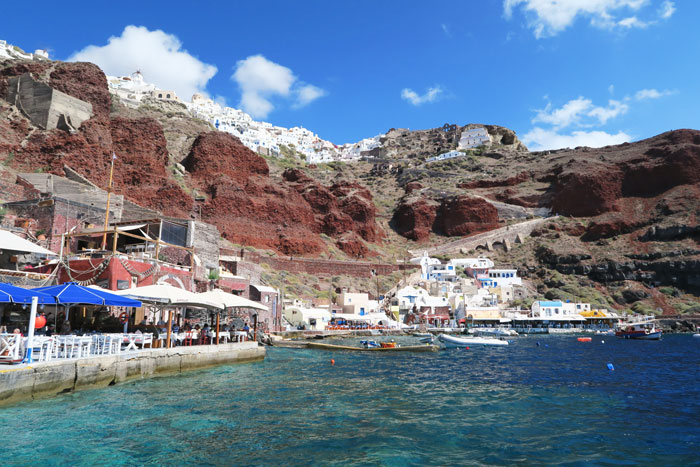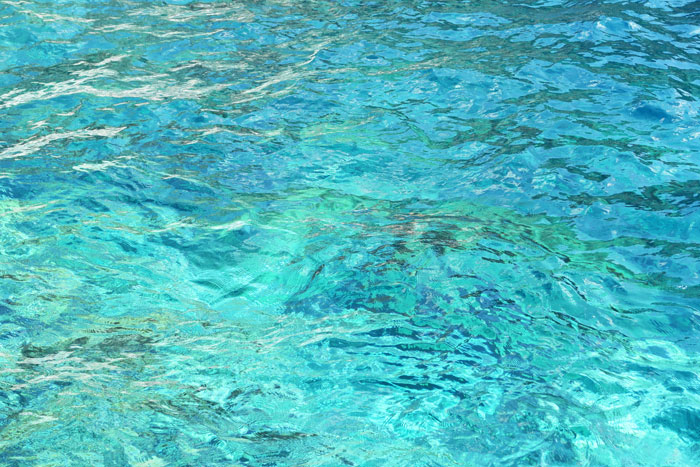 The water was like nothing I've ever seen before – crystal clear and soul-cleansing!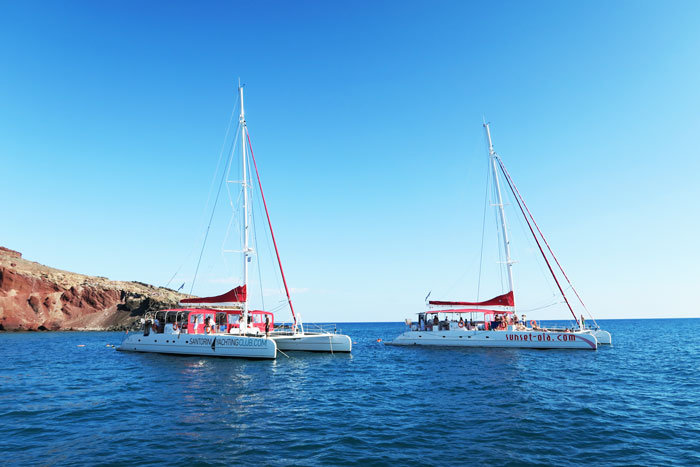 Sunset cruise time…sail away with me.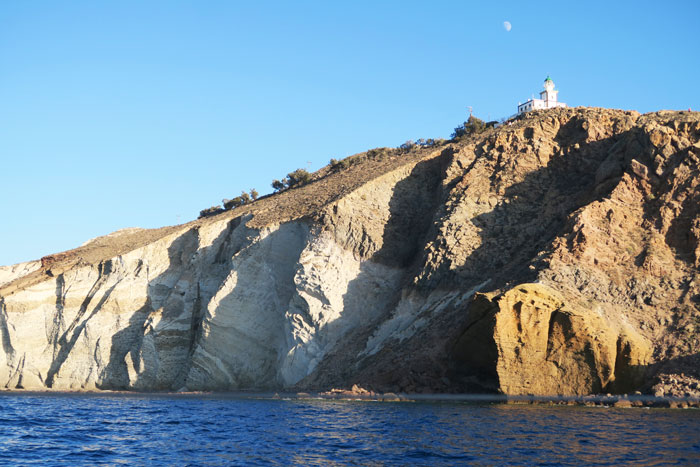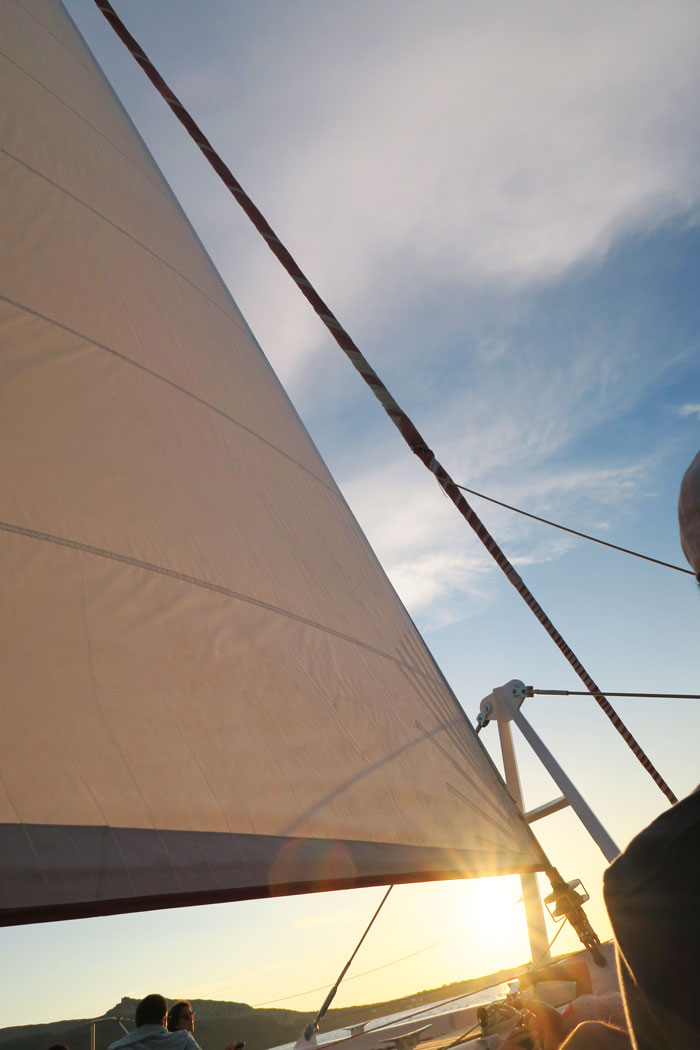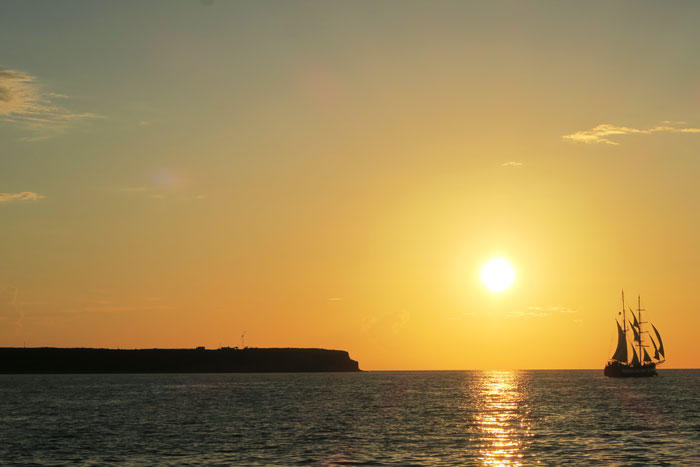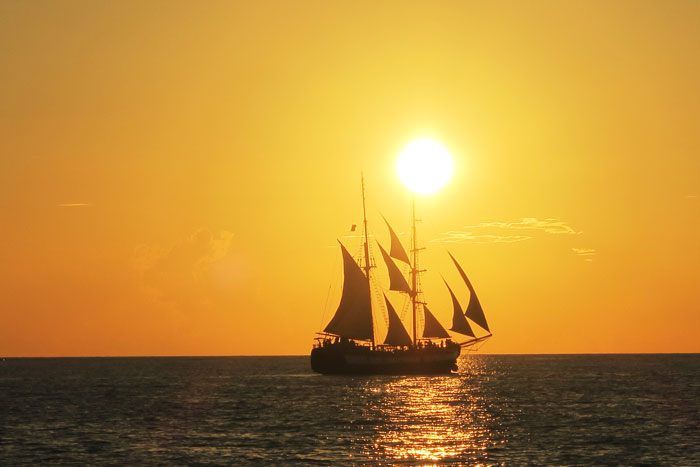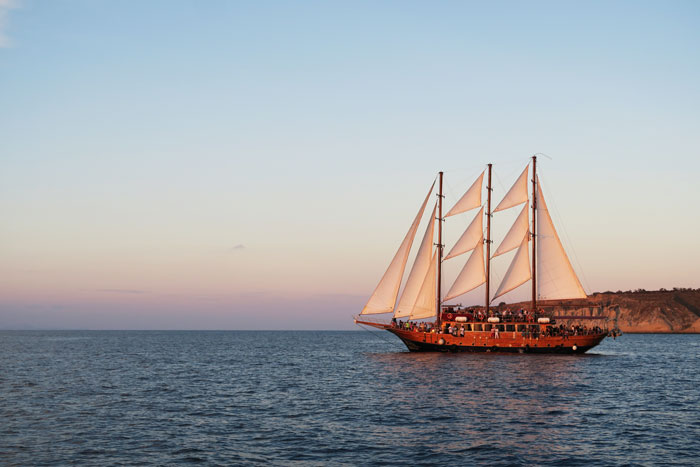 I took this pic for my Dad…he loves boats…particularly, old sail boats.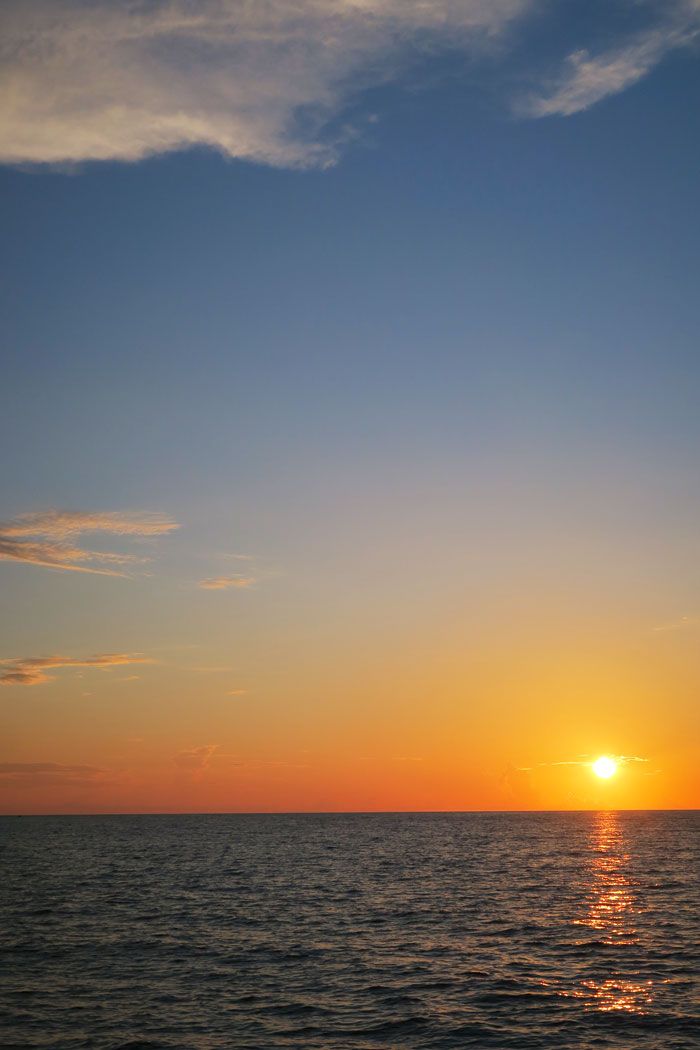 As the sun met with the horizon, it looked like the water was set on fire.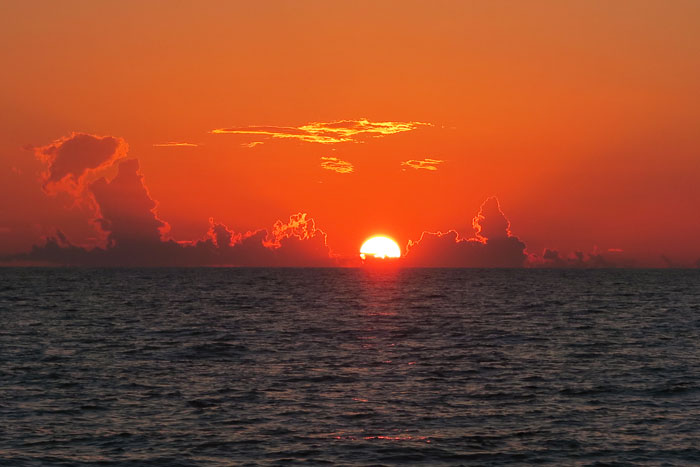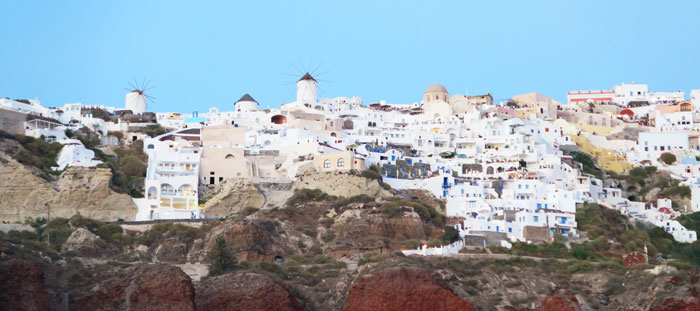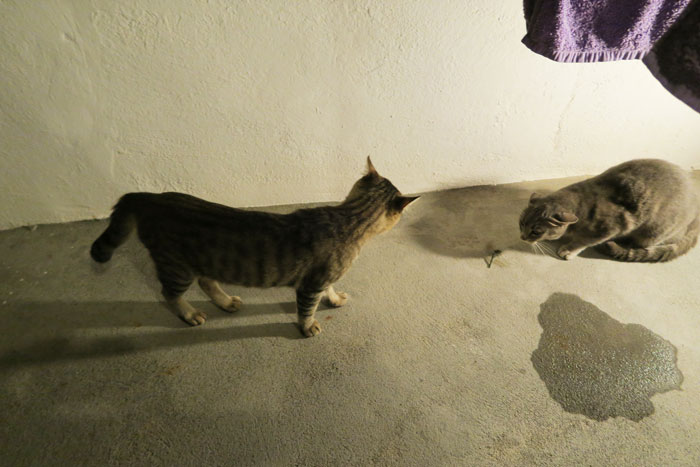 Meanwhile, back at our villa there was a standoff happening over a firefly that had just been caught by the cat on the right. See the clip below for the conversation:
My husband had never seen a cat jump so high – for context, the wall was a little higher than my shoulders (I'm 5'6″)…and my sweet Winnie could never jump that high!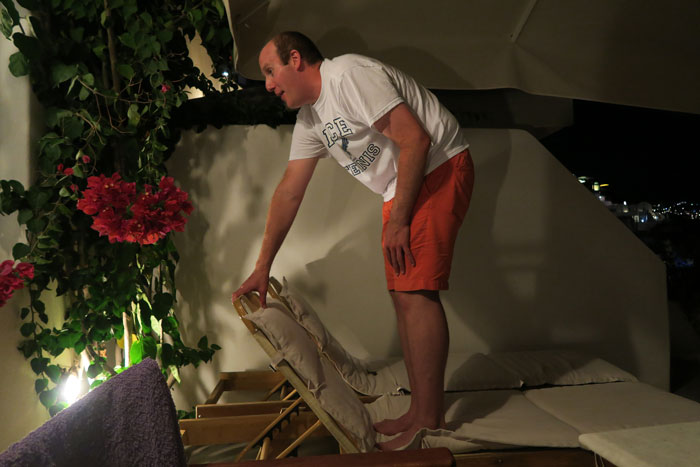 And this is my husband freaking out over the cat fight hahahah! I told him to pick his feet up off the floor incase we got caught in the cross-fire…he looked like he'd seen a mouse! ;)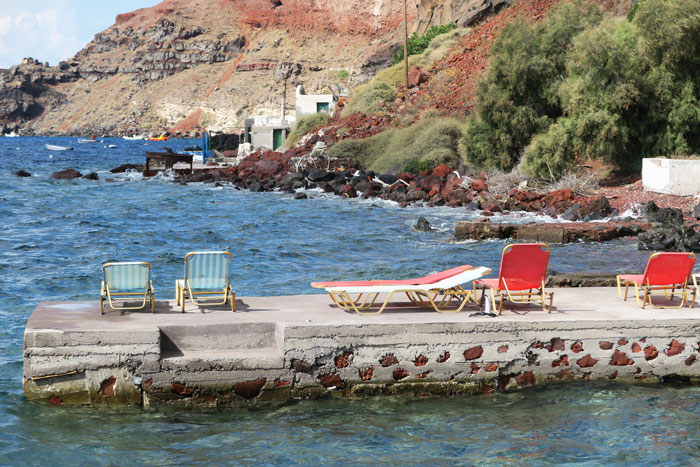 Our adventure for the day – followed by burning thighs and sweaty faces on the way back up the mountain!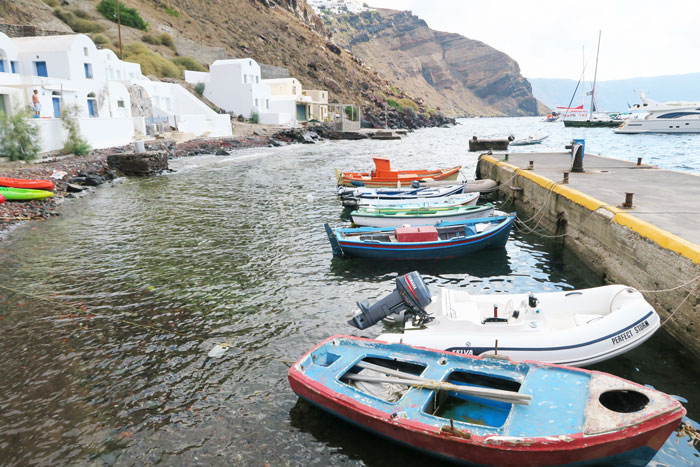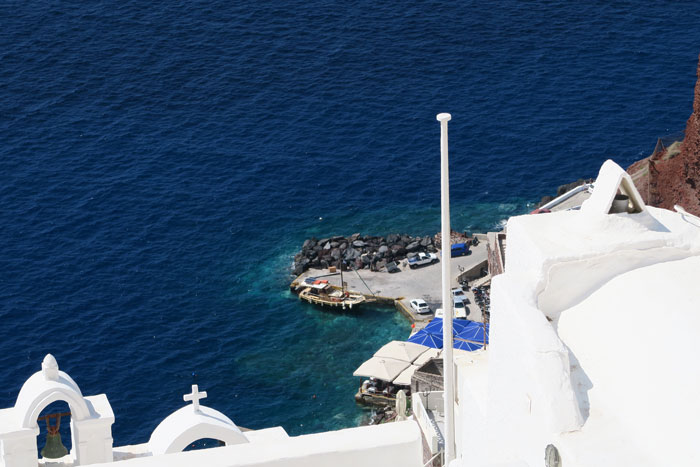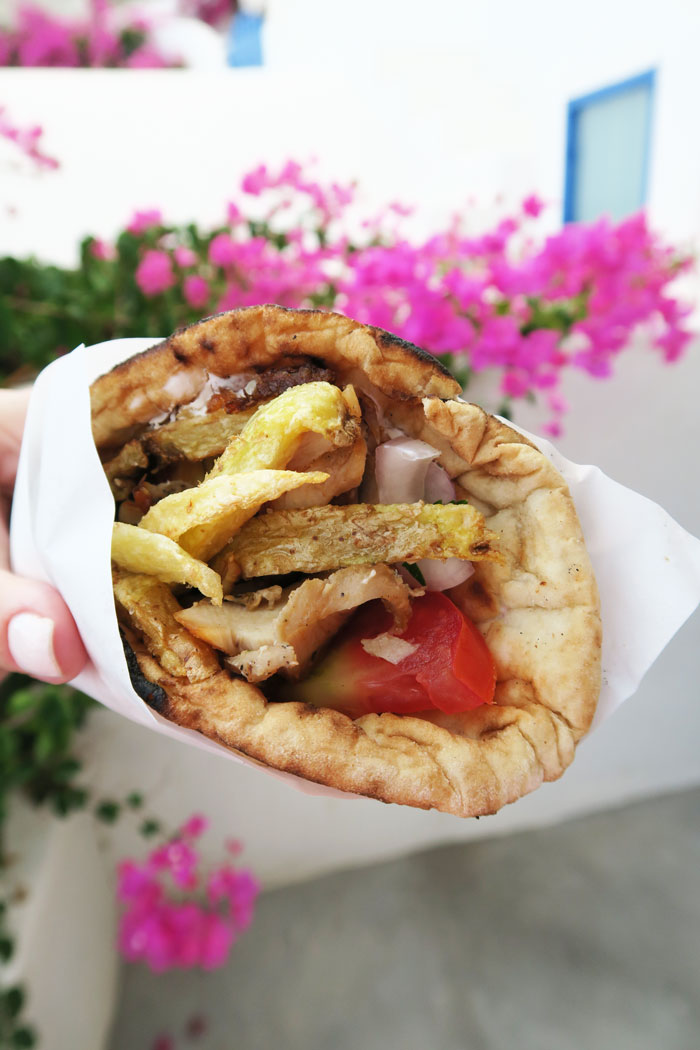 Time for lunch – Gyros our daily ritual…get in my tummy!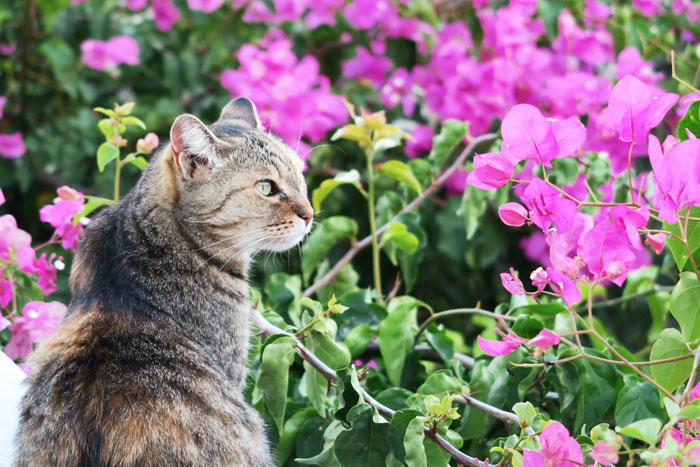 Even cats don't get sick of staring at the view here! Here's one that made our villa home…without having to pay 5 EUROS! #winning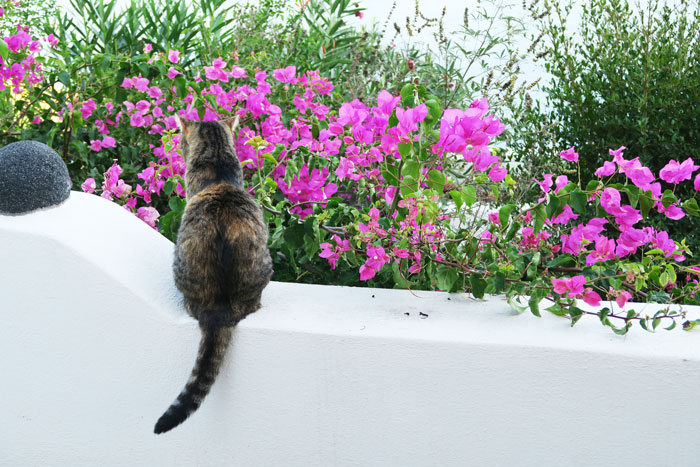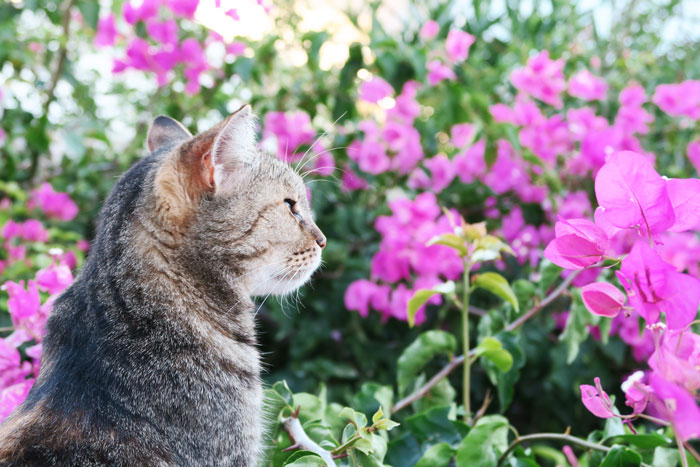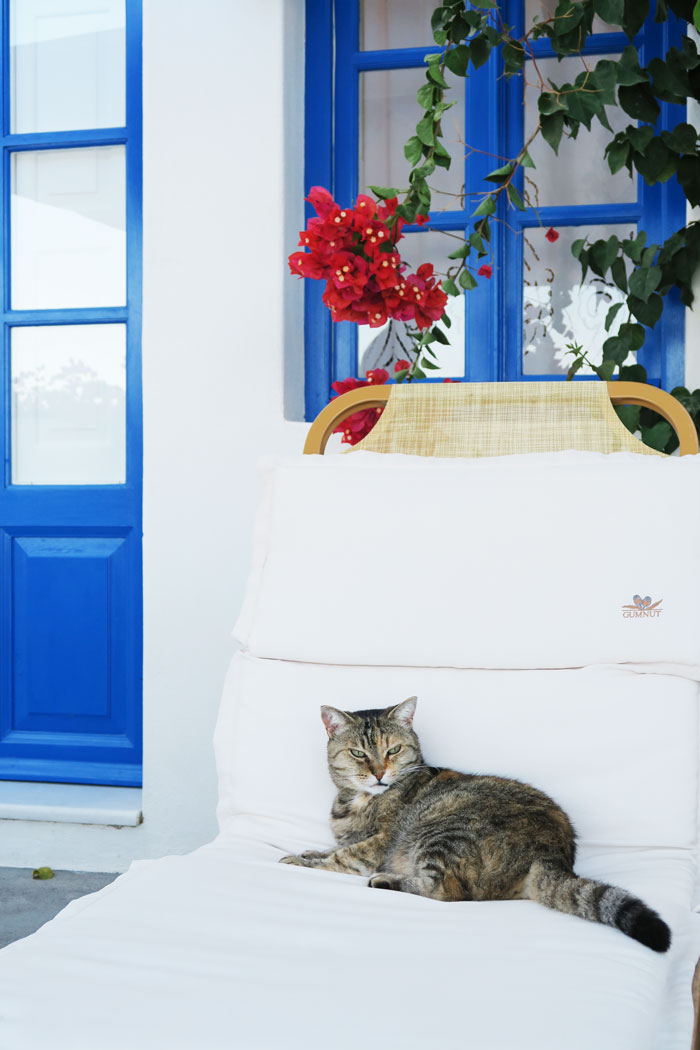 Yep, and getting super comfy on our sun beds.  All he needs is a saucer of milk!
Ok, enough cat pics ;)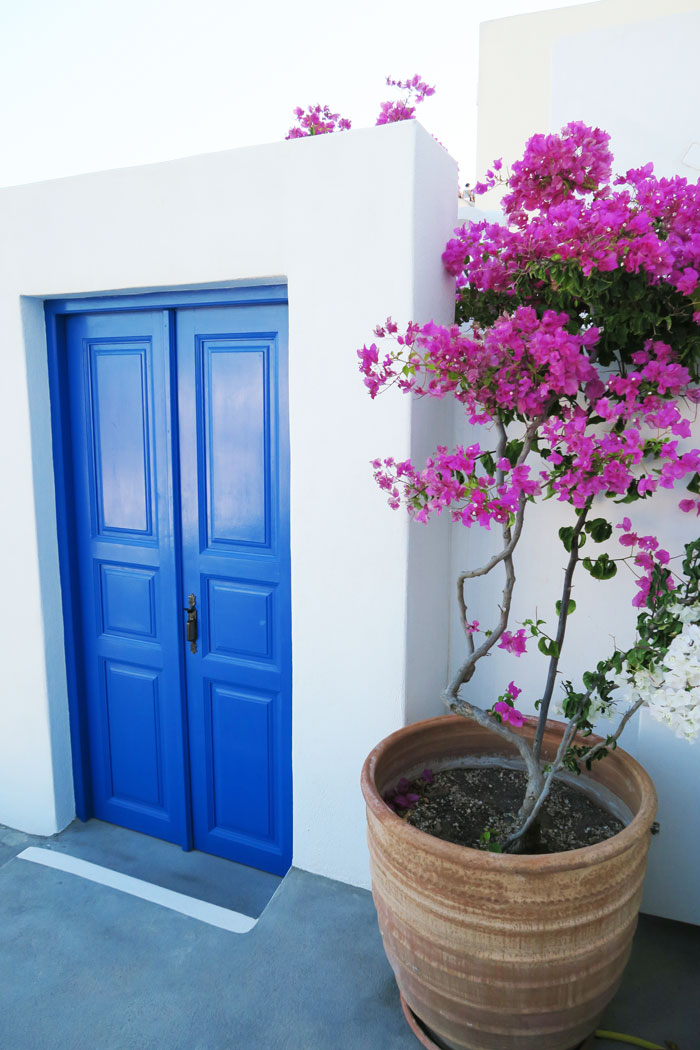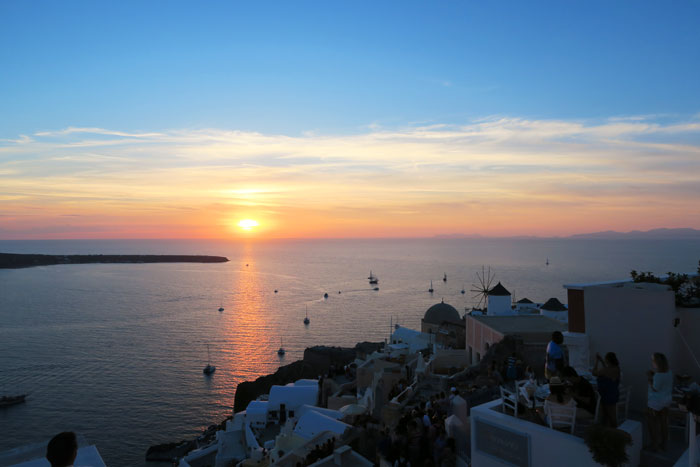 And then the sun set on our European holiday…cue the tears…and please bring me another cocktail!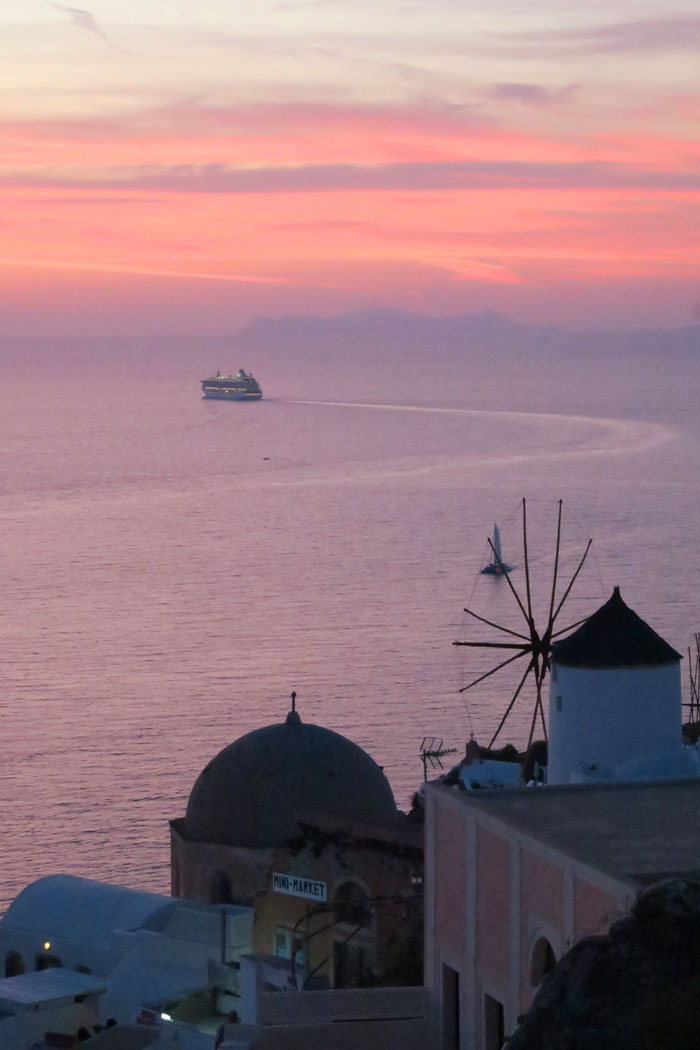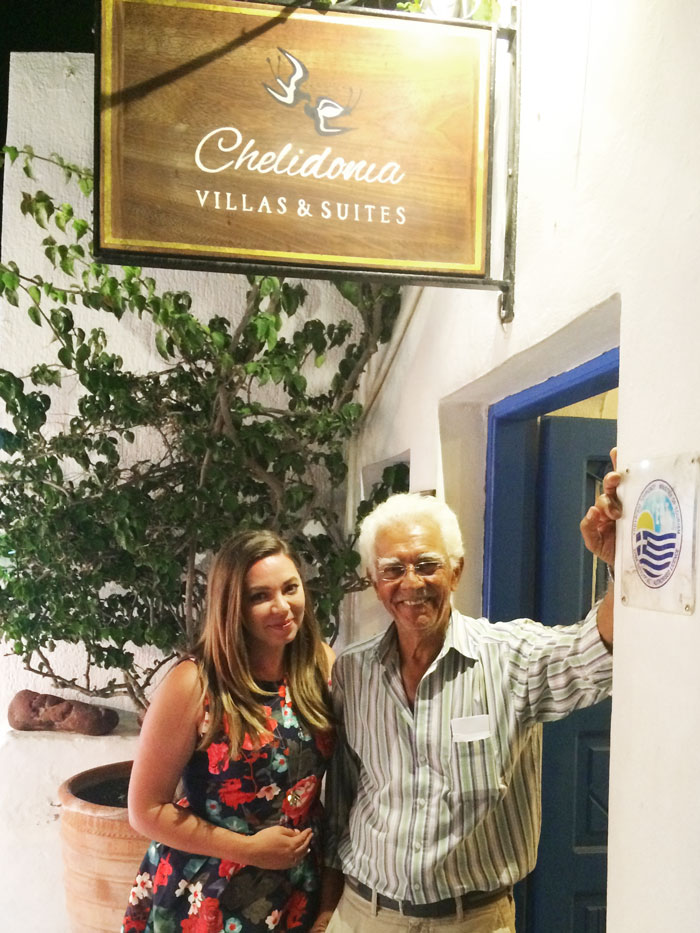 This is Rose, the sweet man that looked after us and owns the Chelidonia Villas.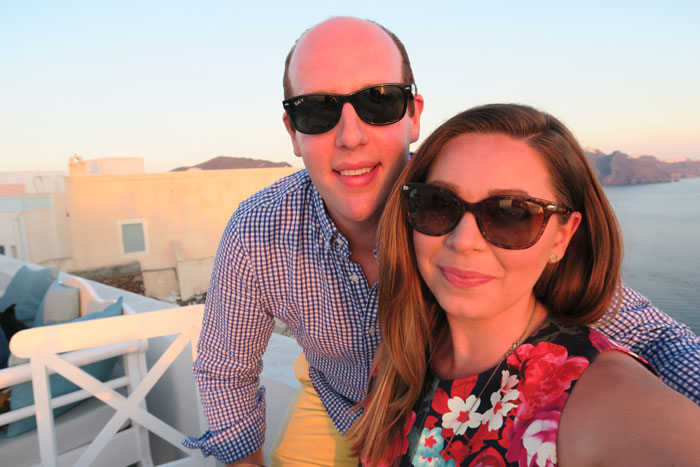 We've decided that we have to go back for more… and will be staying back at Chelidonia. Seriously, Rose made our trip just that much more memorable!
A visit to Santorini will place a spell on your heart and change your life forever!
Take me back to sweet Santorini!
Thank you so much for joining me on my dreamy trip through Europe.
Next week, I'll be back with the regular sparkly life & style articles you'd normally expect from me.
With love,