Before the confetti settles and firework smoke subsides, I thought I'd wrap up the year and share some of the 2021 confetti moments I'm celebrating.
But first, because I don't want to perpetuate the narrative that running a small business is all roses and confetti moments… lol, because omg… it's so not… if you missed last week's article about how I kicked a 2020 business hangover that lasted for the first 6-months of 2021, you can read that here.
Disclaimer: I hand-on-heart acknowledge that the past 2-years have been tricky for everyone to navigate, me included. This post is intended to pull out some confetti moments that have been embedded in the mess that was 2021 and celebrate those achievements, projects, and little wins.
I'm going to break my 2021 Confetti Moments into three areas:
Client Project Confetti Moments
Business Confetti Moments
Personal Confetti Moments
CLIENT PROJECT confetti moments
As I explained in My 2020 Hangover and What 2021 Taught Me, I spent most of 2021 clearing my client schedule down to a super manageable level – with a heavy focus on wrapping up long-term projects, so they wouldn't be part of my 2022 roster.
I also took on less than half of the client projects I took on last year – because last year was insanity and I fo'sho' didn't want to go back there! lol.
Here are a small handful of client projects that I loved creating and wrapping up this year:
MACY CASSERA – logo & brand identity
Macy is a life coach helping people recovering from grief and trauma to find their inner brilliance and purpose.
Before Macy and I started working together she didn't have a logo and was feeling bleh with no direction of what to do or where to start.
After talking to Macy, I realized, like lots of baby businesses she needed more than just a logo – she needed a brand identity and some foundational brand strategy to help give her the confidence she needed to really step into her beautiful light.
Macy helps her clients to feel fully empowered to not only embrace their uniqueness but take their personal life lessons and positive mindset to create a life of integrity, by honoring the painful but necessary process of fully healing old patterns and traumas through heart-led coaching.
"I absolutely LOVE my logo and branding by Shelley! I feel that she created my vision and understood how I was trying to express myself through my branding to best fit my clients needs. I didn't expect to feel so happy about my logo and branding to the point that it excites me everyday to look at your stunning work!!"

– Macy Cassera –  macycassera.com
I absolutely adored working with Macy and cannot wait to see how she claims her 2022 magic!
Side note: She doesn't know this but Macy inspired me to create something new for babes that are in the first couple of years of business. The tea will be hot, hot, hot on that in the new year! Stay tuned if you're a business owner.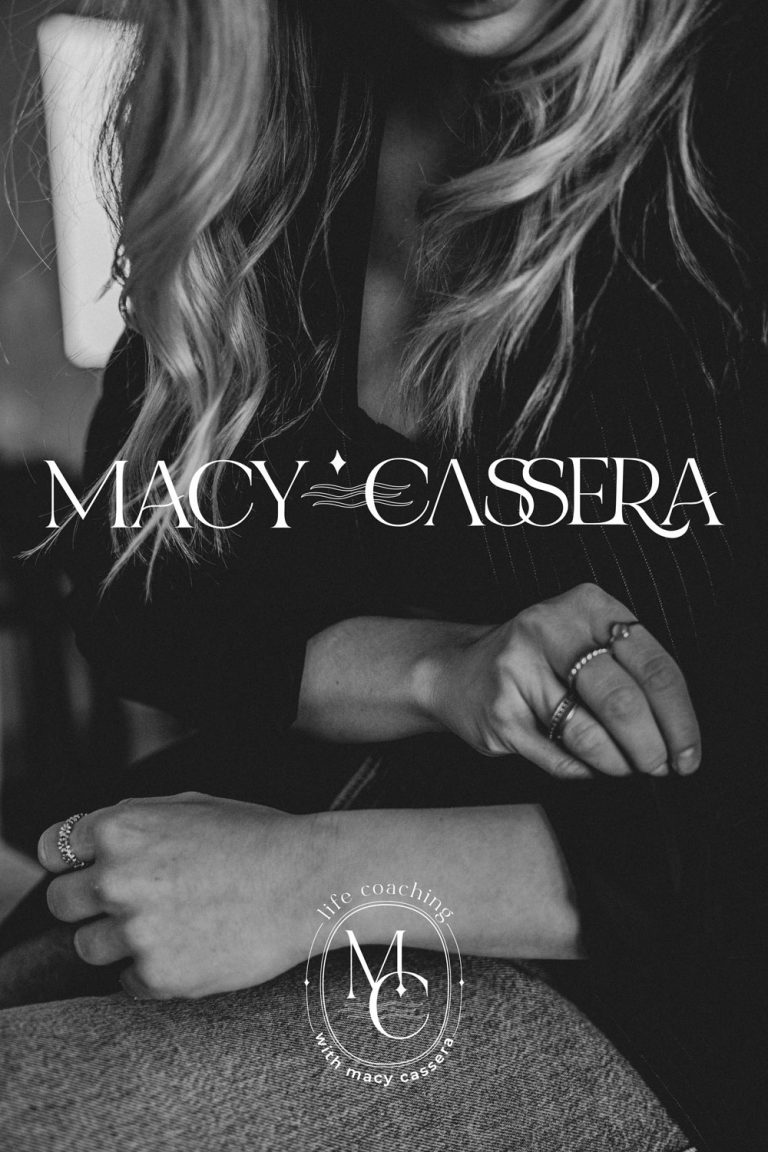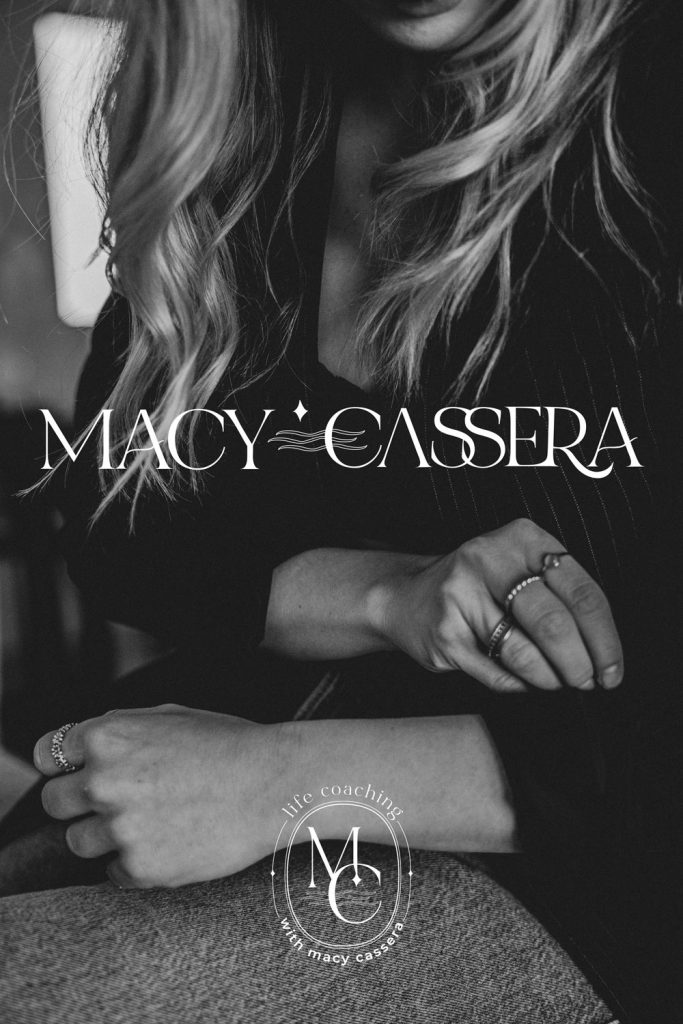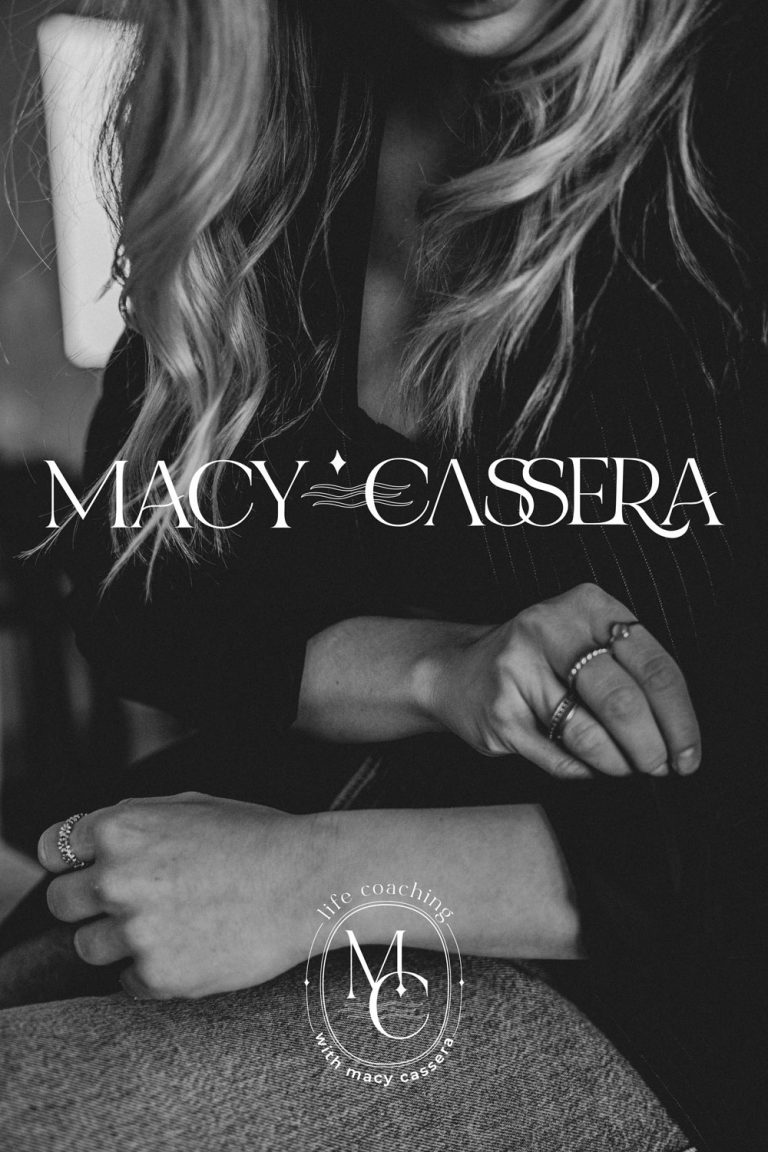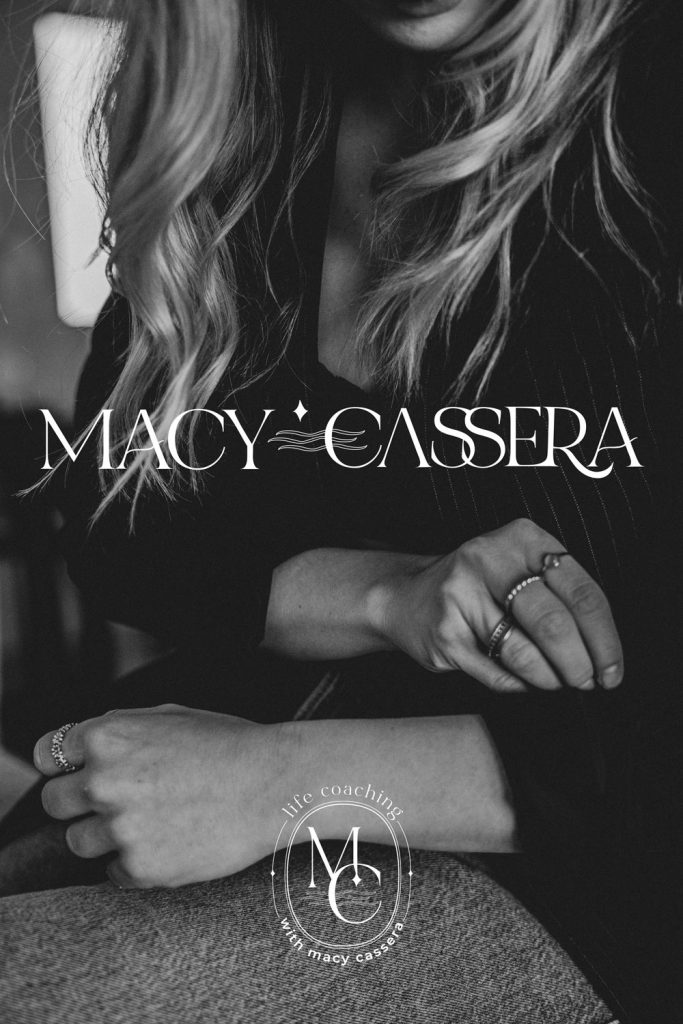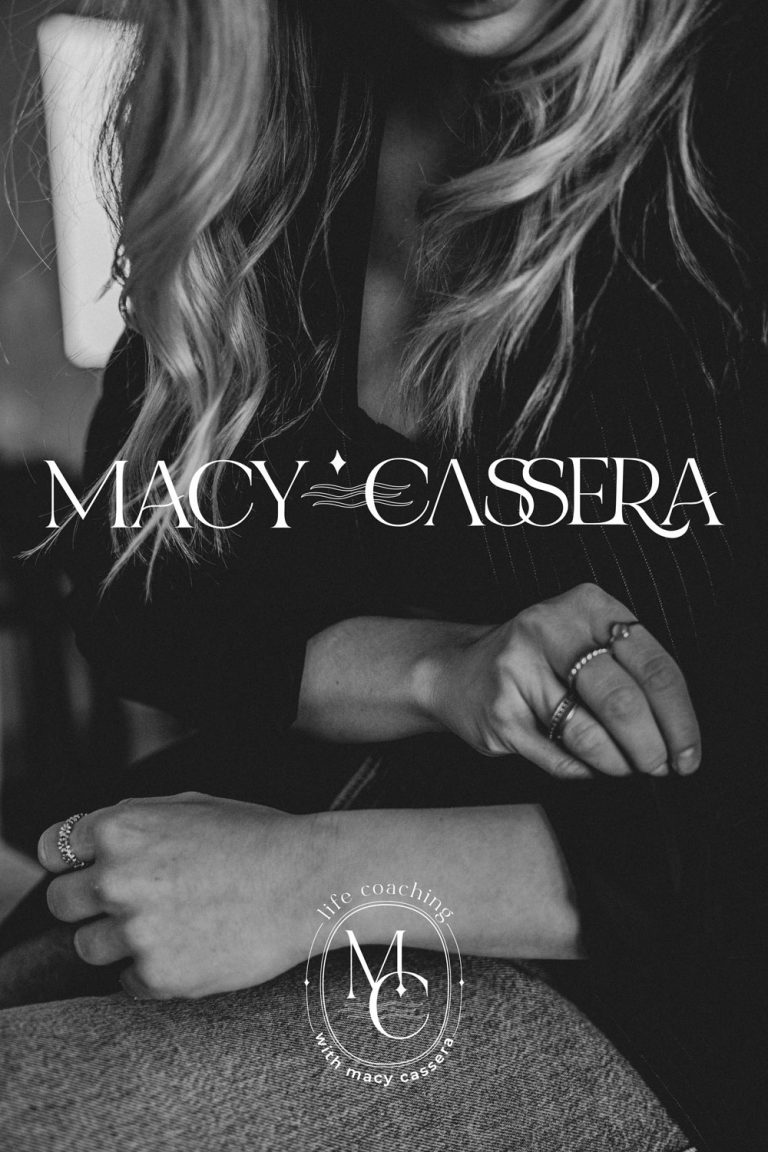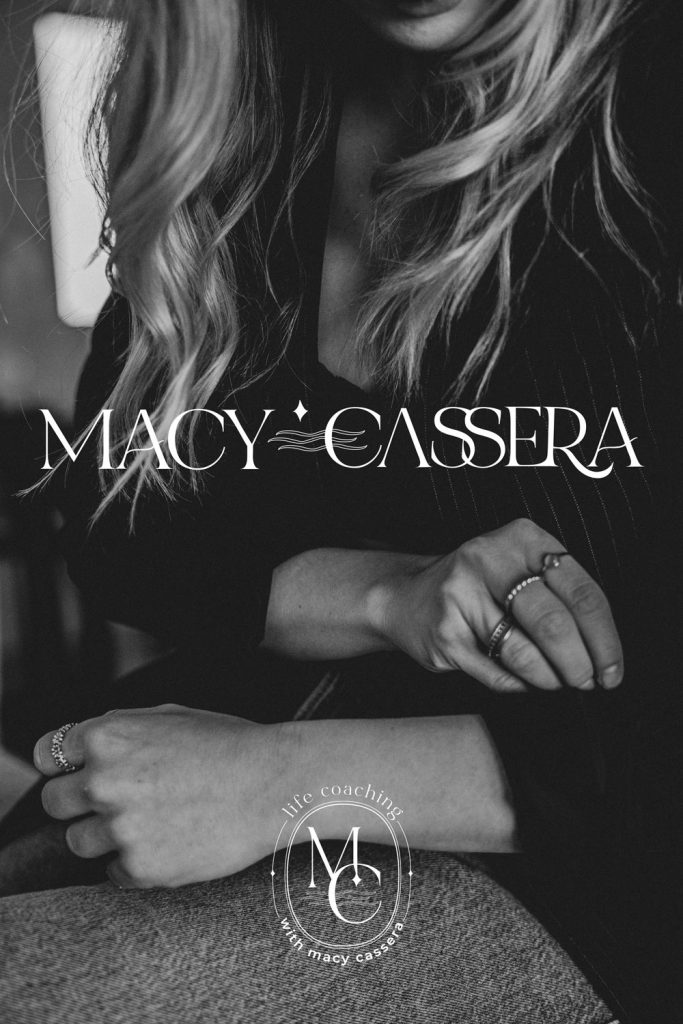 NICOLE IACOVONI – wordpress website design & workbook design
Nicole is a financial therapist & licensed psychotherapist helping women with their money relationship.
I've had the absolute pleasure of working with Nicole for the past 2-years on various projects for her signature program, MONEY THERAPY®, and her business.
Something I absolutely freakin adore about working with Nicole is our collective creative energy and open collaboration. She trusts that I deeply understand her, her clients + community, and business, communicates what she needs and delivers her juicy copy…then she leaves me to do what I do best… wave my strategic design wand and turn a crazy idea on paper into something totally swoon-worthy that I know Nicole and her clients will drool over!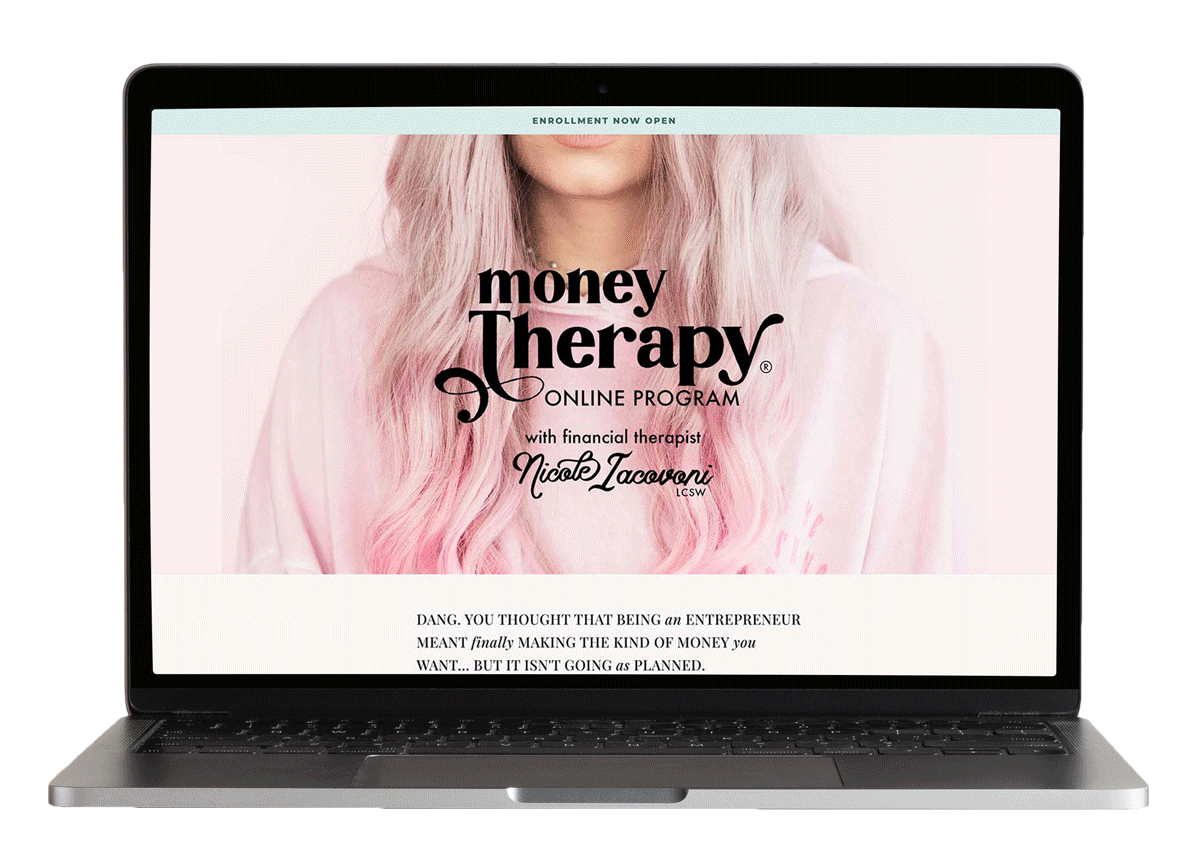 Nicole helps women entrepreneurs, coaches, and creatives heal their relationship with money, overcome self doubt, rejection, and other business bloopers, make more profits, and manage money in fun, flirty (and strategic) ways – without giving up all of life's guilty pleasures.
"Thank you, thank you, thank you for the incredible job you did on my website! It makes me so happy I want to cry – it's the most gorgeous thing ever. I've already had the most incredible feedback from clients I've shared it with… they're absolutely raving about it!!
I'm so grateful for YOU!! No one else can do what you do and I thank my lucky stars that I found you and get to play with you on these projects. It's my MOST FAVORITE thing to work on in my biz!!"

– Nicole Iacovoni – nicoleiacovoni.com
This isn't where things end… Nicole & I have many more projects that we're working on together and I cannot wait to dive into all things Nicole in the first week of 2022!
I'll be sharing a case study on Nicole in the new year because the before and after transformation of her brand is INSANE… and OMG, you just need to hear more of the incredible work she's doing to help women heal their relationship with money… and make dating your money the most dreamy thing ever!

PURPLE TUTU ACADEMY – wordpress website design & studio photoshoot
Jessica Prince is the founder & dance director of Purple Tutu Academy.
The Purple Tutu Academy website project was both challenging (for many reasons) and a labor of love.
Jess and I started the project back in 2018 and the design changed significantly… as did my skill level by the time her project was completed this month.
Jess was one of the first website design clients I worked with and because of this, there were many teething issues and delays along the way.
But ultimately, Jess walked away with a dreamy website that far exceeded the skill level she first hired me at… in fact, there was lots of advanced coding required that I just needed to figure out, including a conversational contact form that I've never done before.
Aside from the adorable custom illustrations I designed for Jess, one of my most favorite days working on the Purple Tutu Academy project was creative directing and shooting some of the kiddos from her princess ballet program at the end of 2019… they were seriously the cutest babes ever!
BUSINESS confetti moments
But by far, my biggest business confetti moment gave me so much joy…
…this was launching the KITTY COLLECTION in the Shelley Shop!
I have so many seriously swoony new goodies that I want to add to the shop in 2022… after I've moved into my new studio space in approximately April next year!
PERSONAL confetti moments
BATHROOM RENO THAT FELT NEVER ENDING!
My biggest personal confetti moment of 2021… and one that I'll forever be proud of is completing my DIY primary bathroom renovation.
If you were here last year or followed my Instagram stories, you might remember that in June 2020 I decided to take on the renovation of our primary bathroom MYSELF. Gasp! I posted a sneak peek last new year… and in March of this year it was finally done.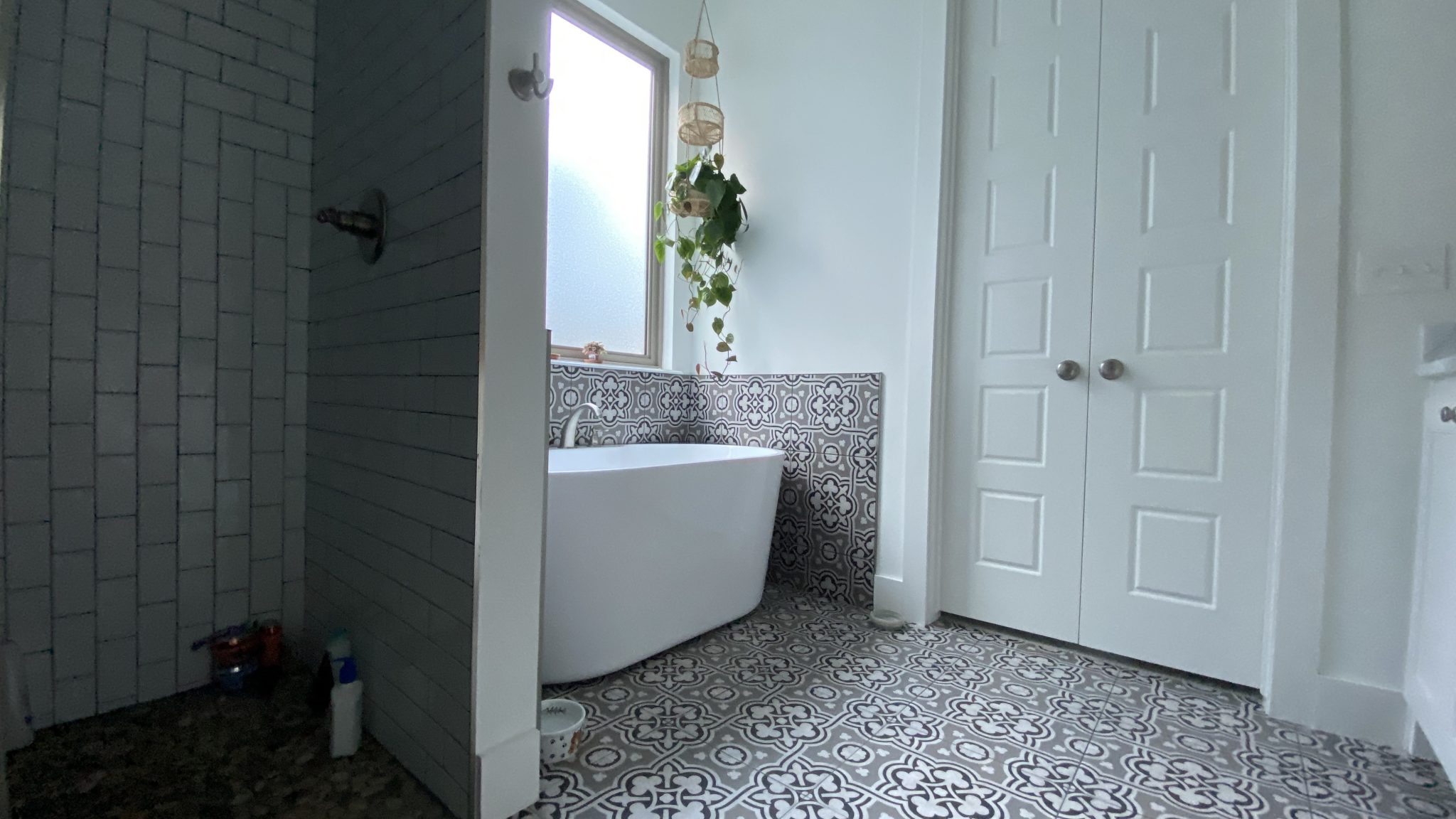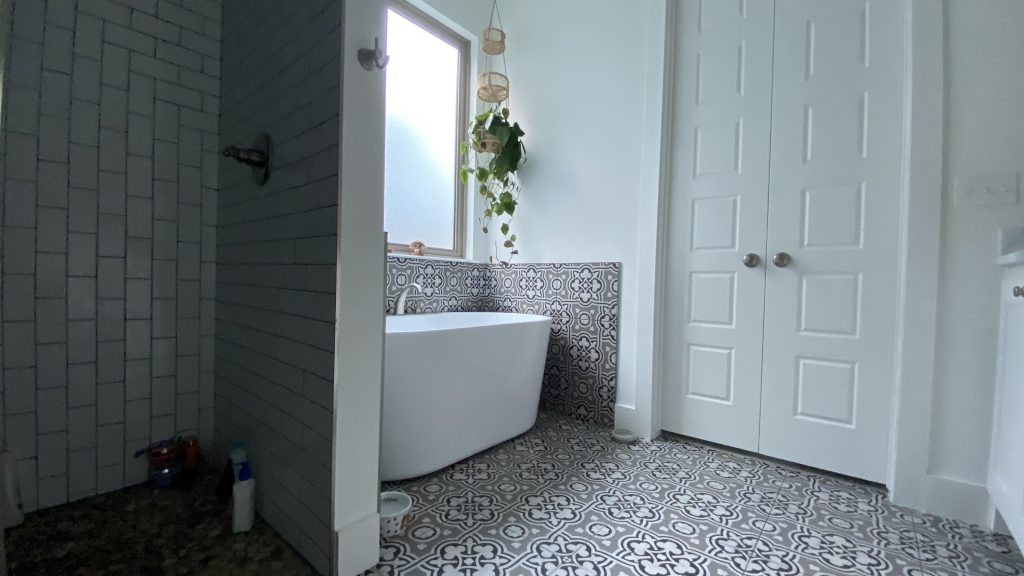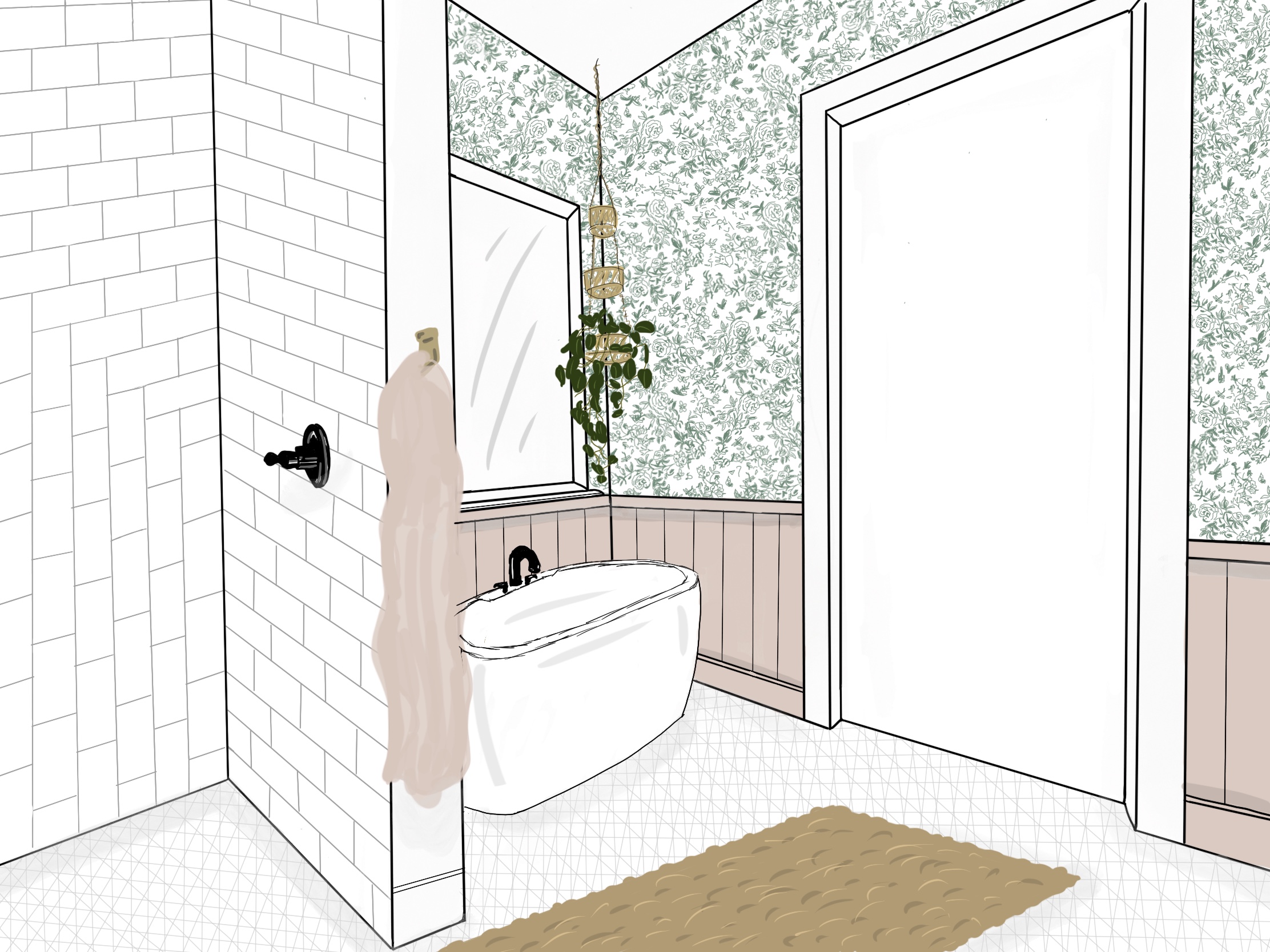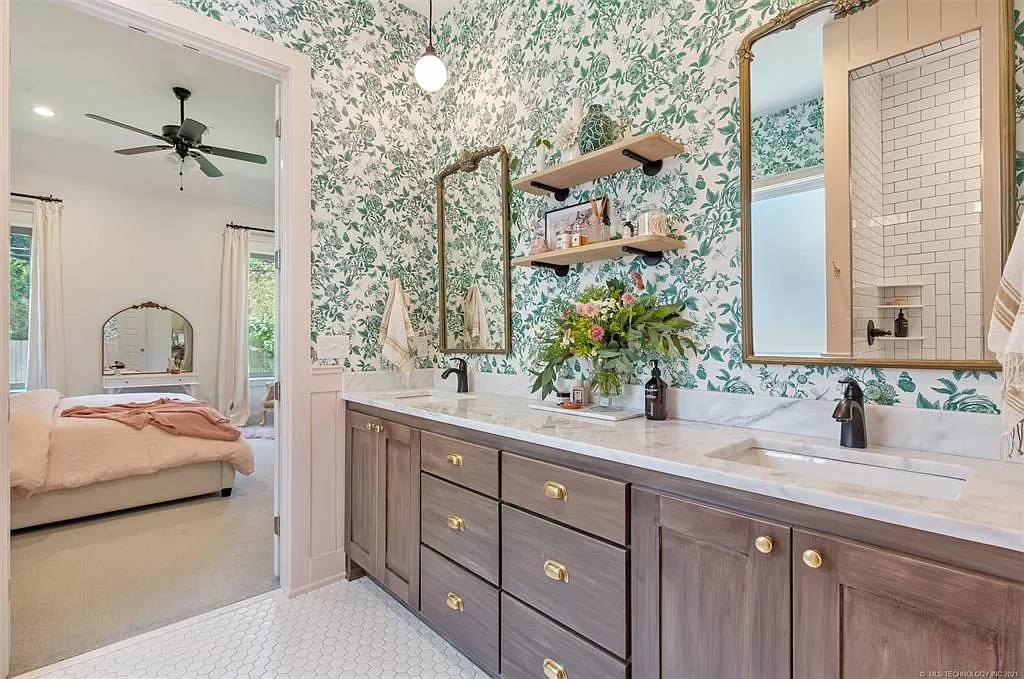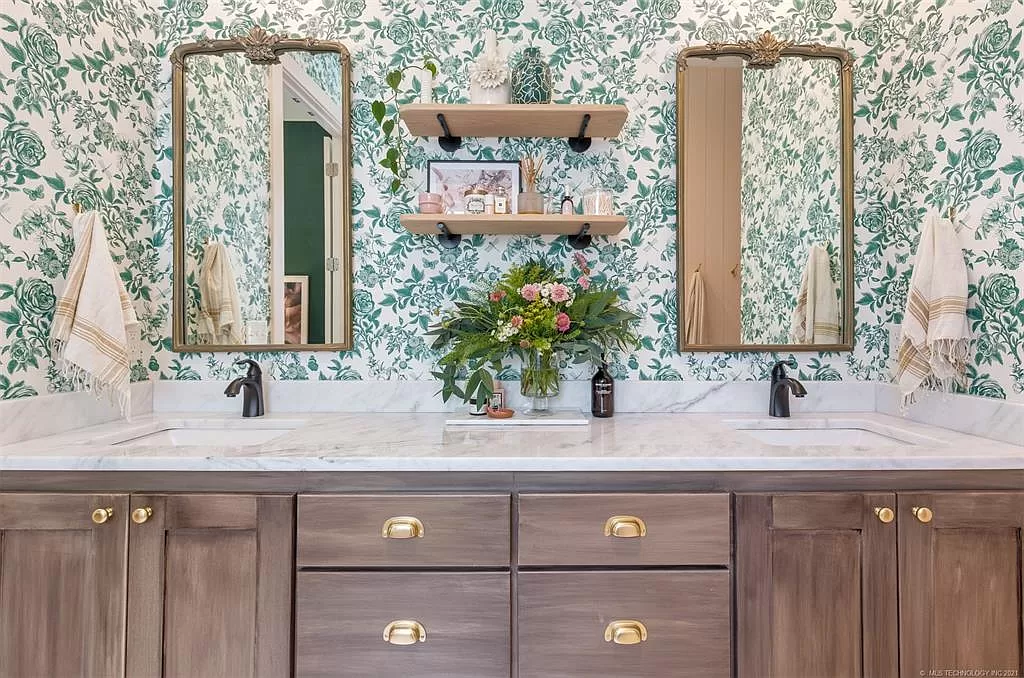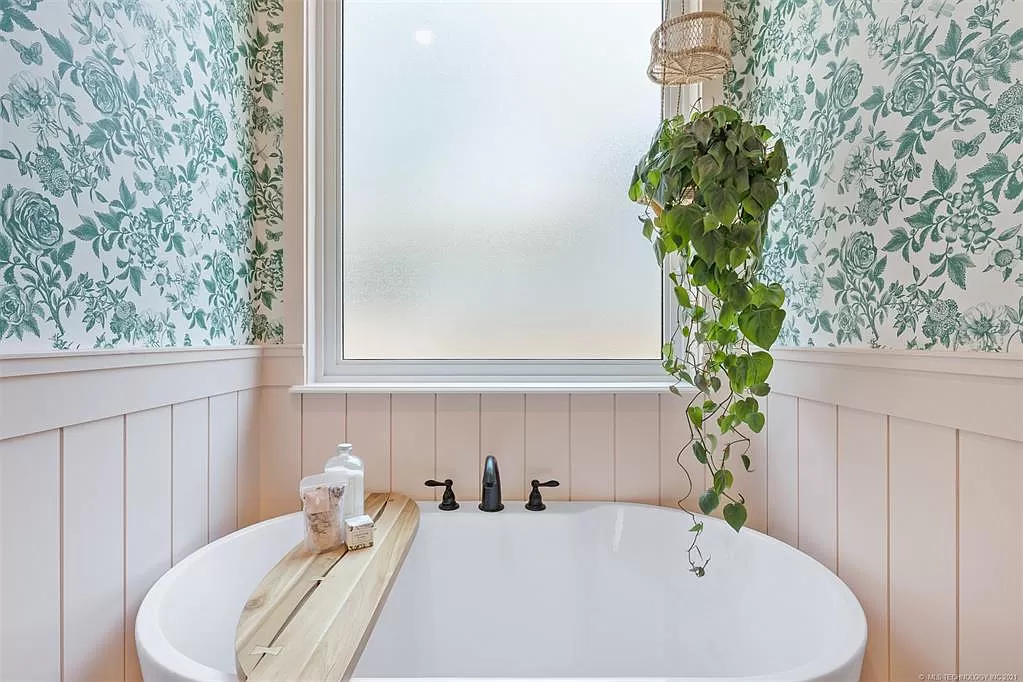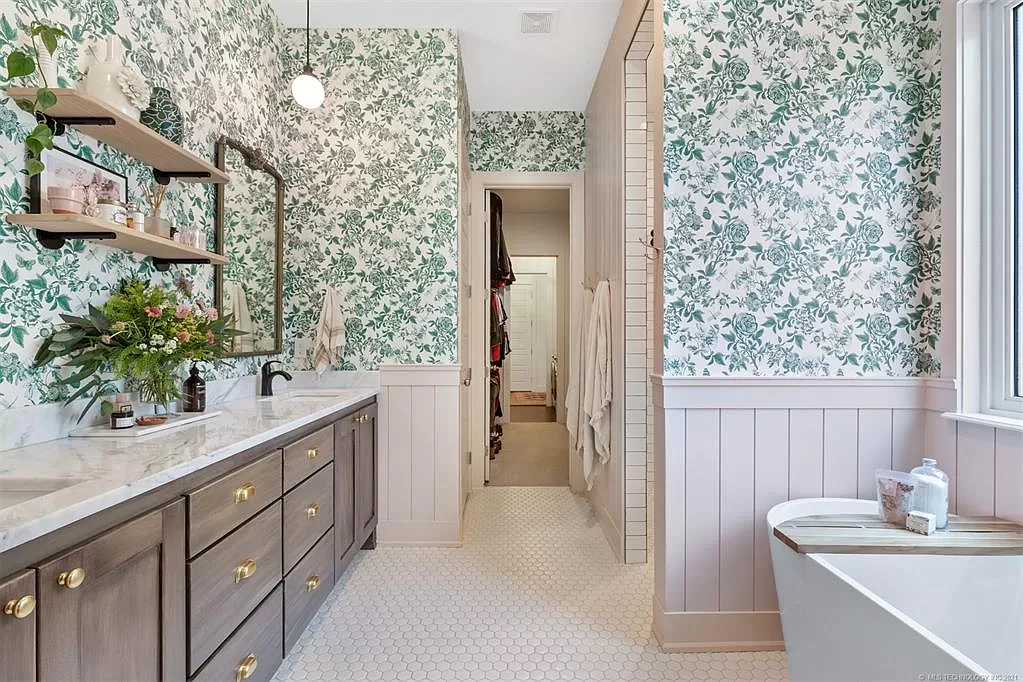 I don't know if I've been so proud of myself for anything in my life! Hahaha I did it ALL BY MYSELF (aside from having a plumber uninstall and reinstall the freestanding tub + toilet and add a new drain in the shower.).
I taught myself SO many new skills – from remove tile and raising the shower pan (I already knew how to tile… but didn't make it less scary), skim-coating walls to make them smooth and hanging wallpaper, using a mitre saw and table saw for all the trim accent, faux wood painting the previously white cabinets… OMG, this was the bain of my existence… but my stubbornness persistence and I will not be defeated attitude paid off! hahaha or at least I think so. 
I still need to do a complete write-up on the process… maybe I'll do that sometime in the new year… if that's something you'd like to see.
WE MOVED! GOODBYE OKLAHOMA. HELLO WASHINGTON STATE!
I finished the bathroom reno just in time for my husband to decide to change jobs that ultimately had us sell our Tulsa, Oklahoma home and move to Washington State!
I was full of mixed emotions – I loved our home and adored pottering around the garden tending to my roses, dahlias, and peonies… and had so many more plans for our space… and of course, there was the beautiful bathroom that I had finished renovating only a month or so earlier!
House aside, I was also going to miss my Tulsa friends and clients – when your business services primary online clients, it's a treat to be able to meet with clients in person.
But ultimately I knew Washington State would provide more of the lifestyle my husband and I enjoy and I was excited about moving back to a bigger city and the potential opportunities my business would have.
So, the Tulsa house was sold, packed up and anything we couldn't fit into our two cars was sent to storage. Then in early August, Herbie, Georgie and I set off in one car, my husband in the other. The trip would take 3-days through some beautiful scenery in Colorado, Wyoming, Utah, Idaho, Oregon, and Eastern Washington.
We were able to lap up the last weeks of summer here visiting lavender fields in Sequim, hiking at Mt Rainier, getting lost at the dahlia festival in Ferndale, and start exploring Washington wine country which is really close to home.
The biggest confetti moment will come in 2022 when we finally move into the townhome we're currently building, get our life out of storage, and feel like ourselves again!!!
I'll be sharing more on our new build and my interior plans… along with new studio space in the new year.
Wishing you the most magical 2022!
Thank you so much for all of your support during 2021… weather you've been a social follower or newsletter subscriber, made a purchase from the Shelley Shop or a client… you mean so much to me and I'm so grateful that you allow me to bring a little sparkle to your life. 
Wishing you the most amazing year yet!